This is a sponsored post written by me on behalf of Tom's of Maine for IZEA. All opinions are 100% mine.
To celebrate Earth Month, we're taking part in the #LessWasteChallenge and creating an upcycling project featuring a Tom's of Maine product. We love getting our family outdoors. When we're out, we like to go geocaching because it's a little like treasure hunting. You follow GPS coordinates or clues to find a geo-cache or treasure. We thought it would be fun to upcycle a Tom's of Maine deodorant tube into a geo-cache container.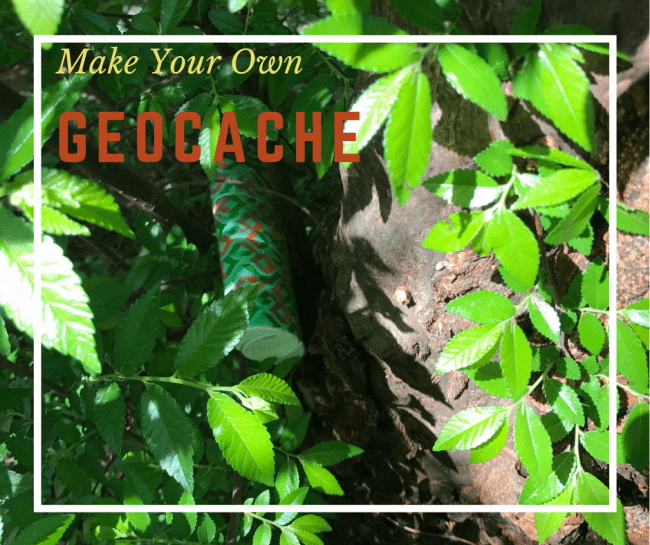 A geo-cache container can be anything that you can hide for other geocachers to find. We have found caches inside ammo cans, medicine containers, little plastic boxes, and hollow golf balls. Part of the fun is finding the cache, signing the log book, and replacing it for others to find. We have had so much fun finding caches, that we thought it was time to create our own cache. There's no right or wrong way to create a geo-cache. But since we just bought a new tube of Tom's of Maine® deodorant at Target, we thought the old one would make a fun cache container.
Luckily, I remembered to use Target's Cartwheel offer. Currently you can save 10% off select Tom's of Maine products like the Sensitive Fragrance-Free body wash and soap bar (available exclusively at Target), this deodorant, and other products.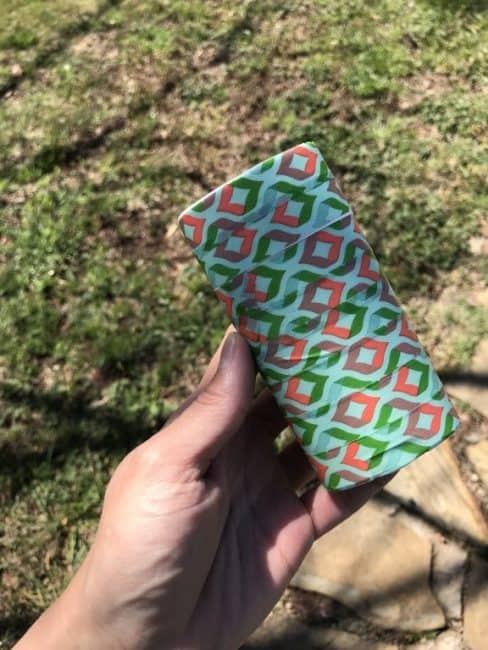 Make Your Geo-Cache
What You'll Need:
• Empty weatherproof container (we used the deodorant tube)
• Waterproof tape (optional)
• A log book (can be a notepad or a roll of paper)
• Plastic bag (optional)
• Small swappable items (optional)
• Pencil or pen
Instructions
• Remove the exterior stickers and wipe out the inside of the container.
• Wrap the container in waterproof tape to help camouflage when it's hidden. (Note: Tape the top/lid separately so you don't tap it closed.)
• Write a message for other geocachers in the log book or roll of paper.
• Place the log book and pencil/pen in the plastic bag if using.
• Place this bag or individual items in the geo-cache container along with any swappable items.
• This is the fun part! Find a spot to hide your geocache, making sure that it is hidden.
• Use your GPS device to find the GPS coordinates for the cache and upload to the geocaching website.
If you've been herein the past, you may remember me talking about Tom's of Maine® products before. We have used their personal care and oral care products for a number of years. I appreciate that they are made with no artificial colors, flavors, fragrances or preservatives, and are not tested on animals. Plus all of their packaging is recyclable through TerraCycle® and 10% of profits are donated to human and environmental change efforts.
Since we are taking part in the Earth Month #LessWasteChallenge, we've pledged to reduce 1 pound of waste per week. That may not seem like a lot, but it can make a huge impact. Here are a few ways we plan to reduce waste in our house:
◦ buy food products from bulk bins (eliminates extra packaging)
◦ bring reusable bags when shopping
◦ avoid individually wrapped items
◦ buy products that can be recycled instead of thrown away
Please join me to take the #LessWasteChallenge too. Visit Toms of Maine's website for more information. on the challenge and learn how you can reduce, reuse, and recycle this month and for the rest of the year.