What do you do when you have four days to see New England? You hit the highlights, add in local Must Sees, eat local favorites, and then get outdoors to enjoy the majestic beauty in the White and Green Mountains. We headed to the Northeastern US to bring you this 4 day itinerary exploring coastal Maine, Vermont, and New Hampshire.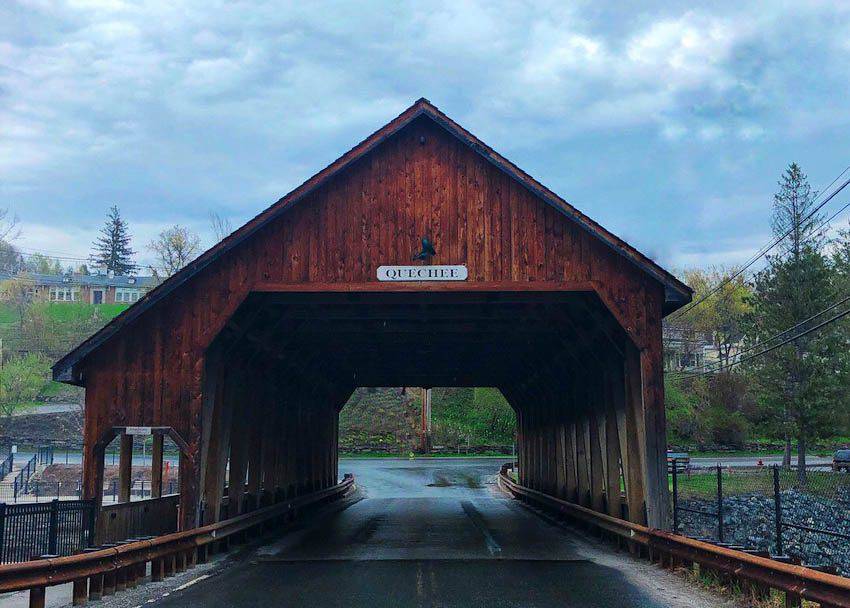 Today, I want to tell you about the road trip I took with my friend Laura from Portland, Maine through New Hampshire and Vermont. Laura was doing the 50 by 50 Travel Challenge. Have you heard of it? She vowed to see all 50 states by the time she turned 50 years old. Her last two states were New Hampshire and Vermont. So we sat down, created this itinerary, and set out to see the highlights in these areas. We didn't have much time (just 4 days), so this had to be a "Best of" trip.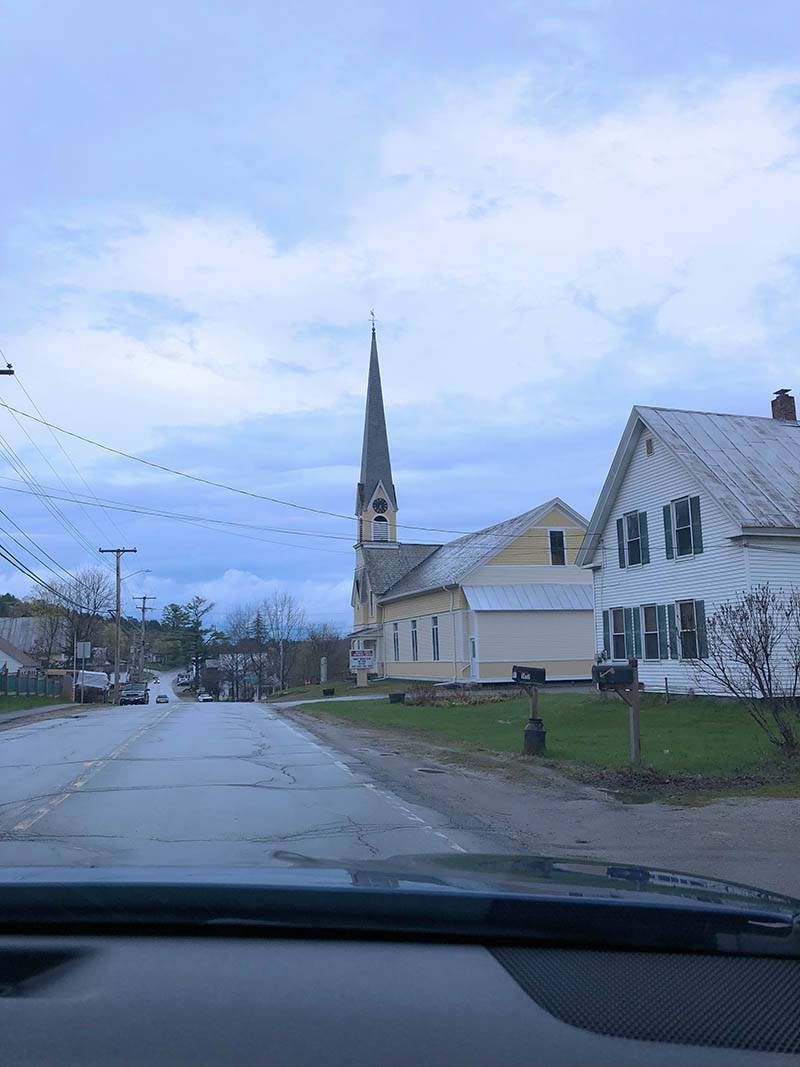 Along the way, we went lobster fishing, toured the Ben and Jerry's factory, visited an ice cream graveyard, hiked some of the oldest trails in the country, and watched master craftsmen at work. Whether you are traveling with the family or with friends, I can't think of a better way to see the area and have fun together.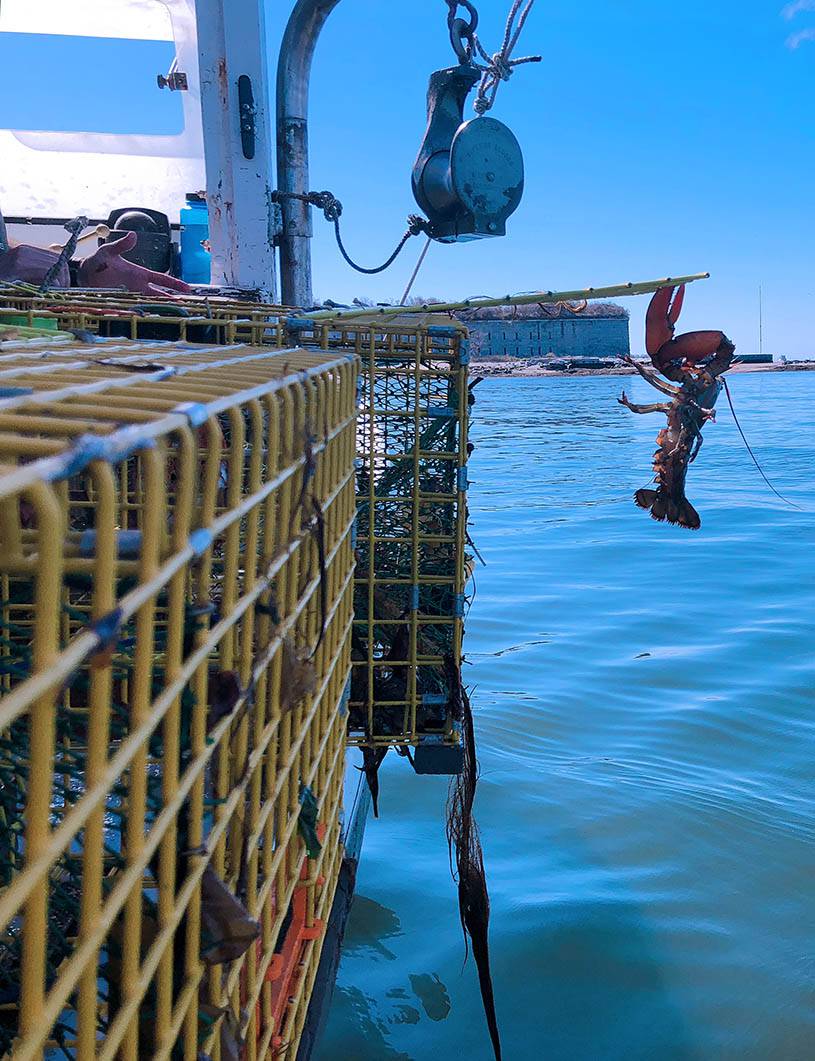 Portland, Maine
Portland, Maine is a foodie destination offering some of the best local seafood you will ever find. It's a fun city and the perfect place to start this road trip. Back in May, I was here for the Women in Travel Summit, a women's travel conference, where I was speaking on raising the next generation of world traveler with 4 friends and fellow family travel writers. I did SO much while I was here. You can easily spend several days here. But here I'll start the day with lobster and then head up the coast to Freeport for L.L. Bean, chocolate, and BBQ before heading to Vermont.
Lucky Catch Lobster Cruise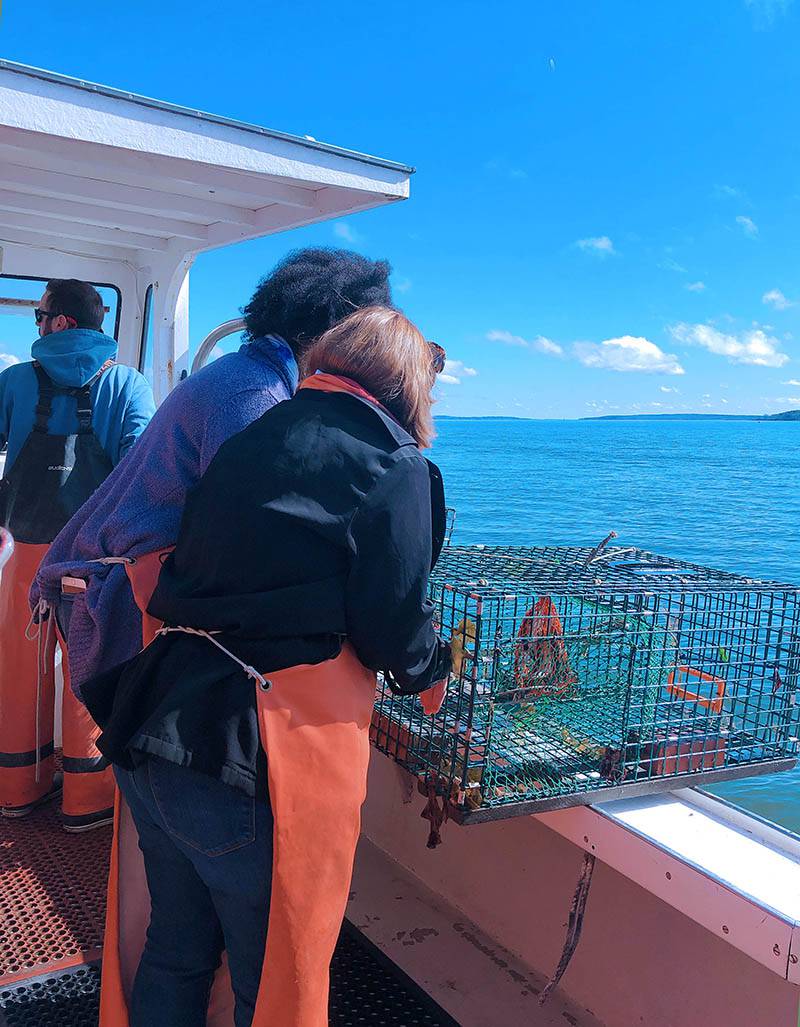 Anyone can get a famous lobster roll in Portland. But why not do something different and go lobster fishing instead? Lucky Catch Lobster Cruises takes visitors out into Casco Bay for a few hours and shows them what's it's like to be a lobsterman. You don a bright orange apron, learn about how lobsters live and how lobsterman fish for them, and help set lobster traps. At the end of the cruise, you can buy lobster at wholesale prices ($5-8/pound) and then take it to a nearby restaurant to steam it.
It's best to schedule this cruise first thing in the morning. Learn more at LuckyCatch.com
Freeport, Maine
After your cruise head thirty minutes up the coast to Freeport, headquarters of L.L. Bean and their Flagship campus.
On the drive up, if you want something other than seafood, Buck's Naked BBQ serves up great pit smoked brisket, ribs, and chicken. If you are really hungry or want to share, order The Bucket.
Wilbur's of Maine Chocolate
Stop into this local chocolate factory just down the road from Buck's. Here they make an assortment of chocolate confections. During the summer months, they offer factory tours and hands-on classes most Saturdays (call ahead to confirm though). In their shop, you'll also find Made in Maine food items and gifts too. Grab a few things for the road.
L.L. Bean Campus
Here in Freeport, you can shop the flagship store 24/7/365. Can you imagine? Aside from the huge flagship store, this campus offers other shopping, fun photo opps with the giant boot and other sites, dining, and the Outdoor Discovery School.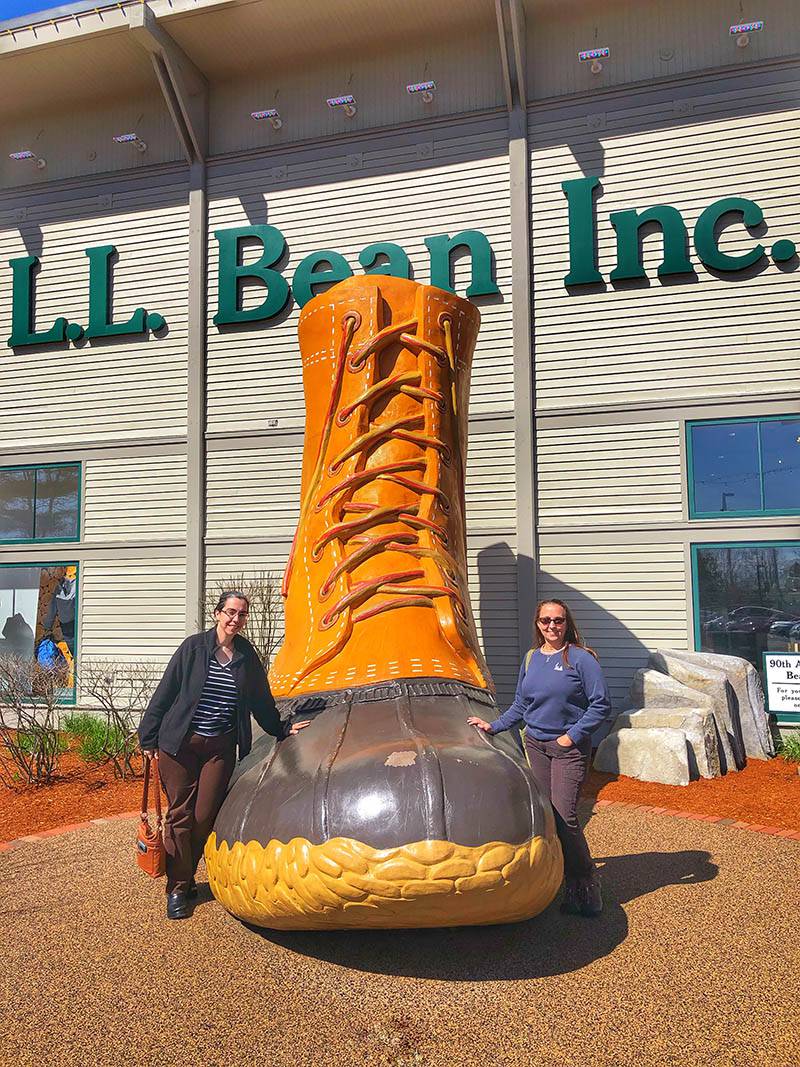 The Outdoor Discovery School offers free and paid classes and events ranging from archery and cycling to river fishing and kayaking.
Freeport Village Station
If you aren't tired of shopping after visiting the L.L. Bean campus, head across the street to the outlet stores at Village Station. You'll find everything from the L.L. Bean outlet to Lindt Chocolate, Oakley, and Fjallraven. I'm a big fan of Fjall because their clothes are perfect for all types of weather. While I was there I had my Totepack rewaxed to improve its water resistancy. I travel everywhere with this bag because it converts from a tote to a backpack easily.
After a full afternoon in Freeport, we drove 3 hours to Brownsville, Vermont where we'd spend the night. Note: If you would prefer to shop longer, you could easily stay in Freeport instead of making this drive late in the afternoon. A lovely B&B to stay at is the historic Harraseeket Inn.
Pin this for later….
Brownsville, VT
The drive is quite enjoyable as you pass tree lined mountains and small towns.
Holiday Inn Club Vacation Mount Ascutney Resort
We stopped for the night at this Holiday Inn vacation club property just on the other side of the New Hampshire/Vermont border. It's a nice resort that's tucked away in the mountains near Calvin Coolidge State Forest.
We stayed here for two reasons. The first is because our stay was free (well kind of). Our family owns a vacation property (timeshare) that is part of the Holiday Inn Vacation Club. Every year we get a complimentary stay at any club property. I used it on this visit. The Mount Ascutney Resort is nice property with spacious accommodations. We stayed in a 2 bedroom that sleeps up to 6 people. We ate dinner here at the Maple Kitchen which offers delicious farm to table options.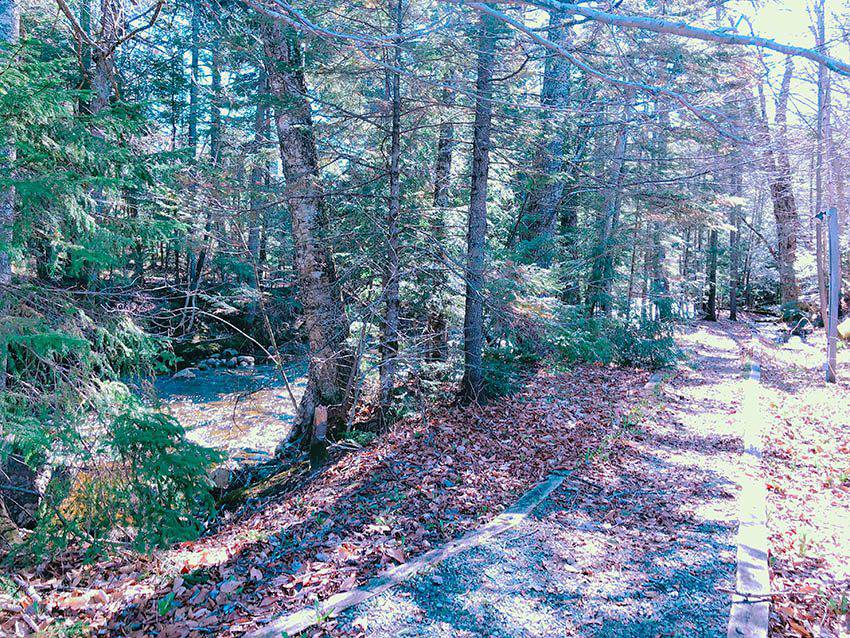 The second reason for staying here was for the nearby sites we planned to visit. Ascutney Trails is a network of 30+ miles of multi-use trails in the area. You can walk out the resort and be on one of them. Nearby are Billings Farm & Museum, a working dairy farm that offers tours and cheese sampling, and Sugarbush Farm, a 500-acre third generation maple and dairy farm. We didn't stop at these because the weather was cold and very rainy. Instead, we headed to Simon Pierce to watch master glass-blowers at work.
Simon Pierce Glass Factory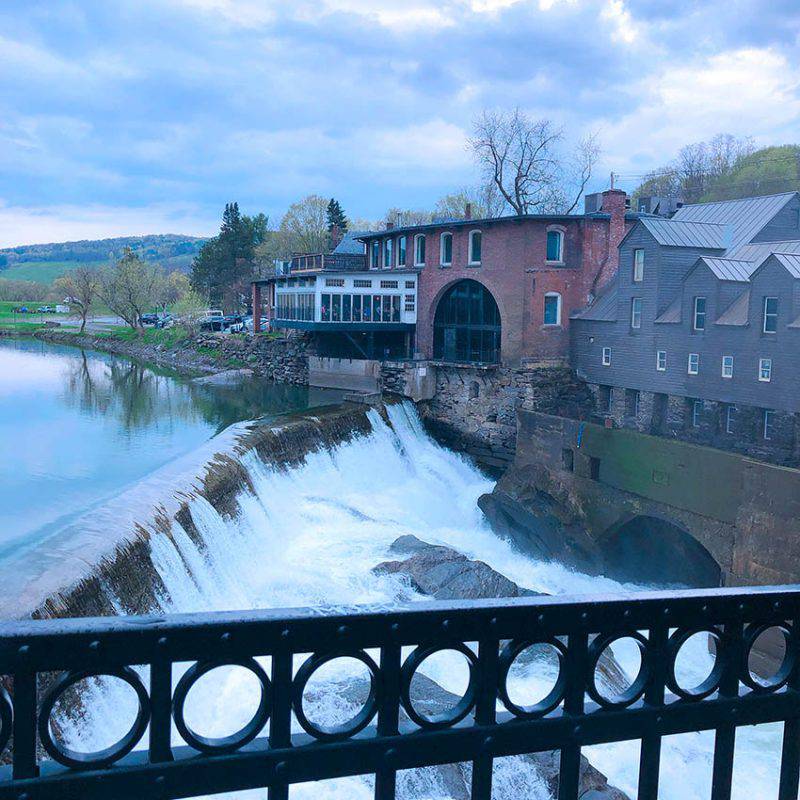 The first stop on today's food and food related tour (after coffee of course) is in Quechee, VT. Here you'll find the Simon Pierce flagship store and their glassblowing workshop. This is where they create and sell beautiful handblown glassware. There's also a onsite restaurant voted one of "America's Most Romantic Restaurants" by Travel and Leisure and recipient of the Wine Spectator "Best of Award of Excellence" serving lunch and dinner.

Come in and watch the master craftsmen at work. On the day we went, there were several gentlemen hard at work creating stemware. Each person worked on one phase of the glass and passed it off to the next person. It was a mini assembly line of sorts. After watching them work, we did a little shopping. Luckily, I didn't have much room in my suitcase. I came away with new coffee mugs that are perfectly weighted. The factory sits on the Ottaquechee River and uses hydropower in the factory. You can go down to see it in action as well as see impressive views of the river, nearby park, and covered bridge.
King Arthur Flour – Norwich, VT
Next stop is lunch at King Arthur Flour's Bakery. The Baker's Store, cafe, and Baking School are less than 10 miles from Simon Pierce. Open every day except holidays, you can book a hands-on baking class ahead of time or just stop in for lunch and a little shopping. They have classes for the home baker, children, and professionals.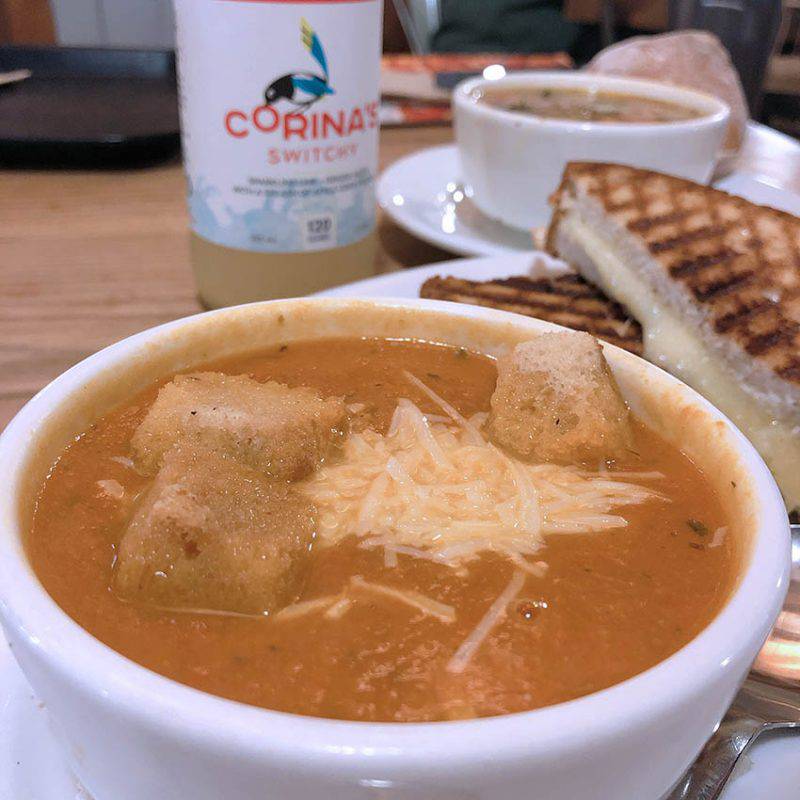 Lunch here is really good. I had a grilled cheese and tomato soup. It was a cold day and this was perfect comfort food. I skipped dessert as Ben and Jerry's Ice Cream was next.
Waterbury, VT
An hour's drive from King Arthur Flour is the famous Ben & Jerry's Ice Cream factory in Waterbury, just outside Stowe.
Ben and Jerry's Ice Cream
So happy to be here
We took the paid tour of the production plant to learn how their ice cream is made. Unfortunately during our tour, it was cleaning time. So instead of watching ice cream being made, we watched staff do a little deep cleaning.
Afterwards we were treated to a new ice cream flavor, Sweet Like Sugar. It was an almond and cherry ice cream with shortbread cookies, cherries, and a sugar cookie dough swirl. Yum! I can't wait to see it in stores.
Flavor Graveyard
Next, we stopped at the Ice Cream Flavor Graveyard. This is where not so popular and limited run flavors rest in peace. It's just up the hill from the factory, just past the playground. Here you'll find gravestones marking flavors from the past like What a Cluster, Peanuts Popcorn, Vermonty Python, and Schweddy Balls (I remember this one from an SNL skit) HAHAHA!
Green Mountain Coffee Roasters
Waterbury is also home to Keurig Green Mountain makers of the Keurig coffee machines and Green Mountain Coffee Roasters. Inside the Waterbury Visitors Center, which is also the Amtrak Station, there's a lovely little coffee shop and information center. Here you can get a great cup of coffee and buy beans or K-Cups to take home.
By late afternoon, we headed back on the road to New Hampshire's White Mountains and the RiverWalk Resort at Loon Mountain. Note: If you want to extend your stay, you can head into Stowe for the night. A few years ago I stayed at the Stoweflake Mountain Resort and LOVED It.
Lincoln, NH
Lincoln is a lovely little town on the western edge of the White Mountains. It's home to the Franconia Notch State Park and Loon Mountain with miles and miles of trails. We found all sorts of things to do in Lincoln, NH during our stay. But we started with Seven Birches Winery at the RiverWalk Resort where we were staying.
RiverWalk Resort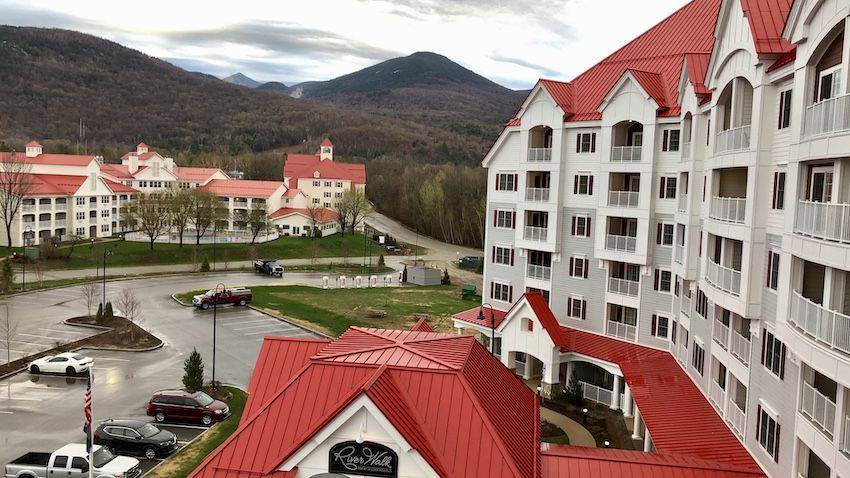 This local winery uses European grapes and local fruits to create their wine. They offer daily tastings and weekly "Meet the Winemaker" tours. After enjoying a glass, we walked down and enjoyed dinner at La Vista Italian Restaurant. Although this is a resort restaurant, it's extremely good with large portions, and excellent service.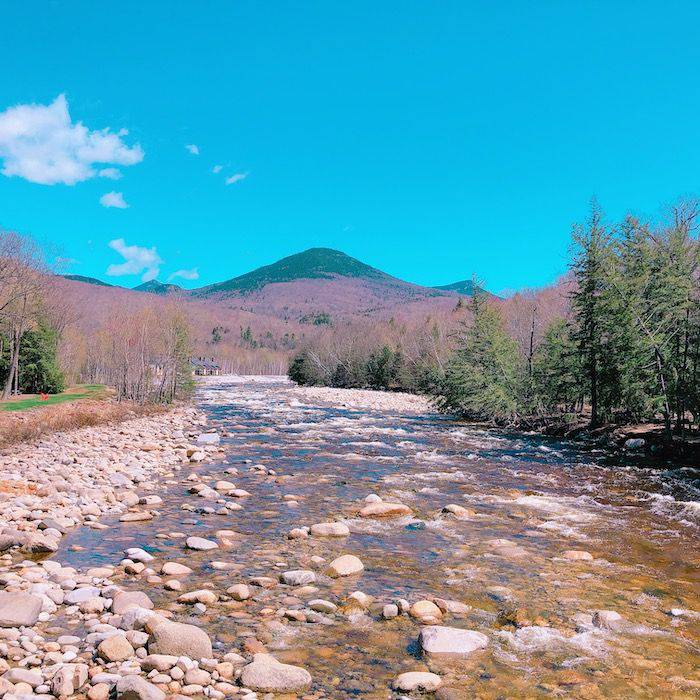 The next day we headed onto the trails starting with one behind the resort along the Pemigewasset River. To find more trails, download the AllTrails app or ask the resort concierge. For lunch we headed to the nearby Wayne's Market in North Woodstock, NH. This gas station has a little market and deli counter. We picked up sandwiches to enjoy on our way to Waterville Valley, New Hampshire.
Waterville Valley, NH
Waterville Valley is a resort set in the White Mountain National Forest and is home to the oldest network of hiking trails in the US. There are over 100 miles of trails in the valley.
Curious George Cottage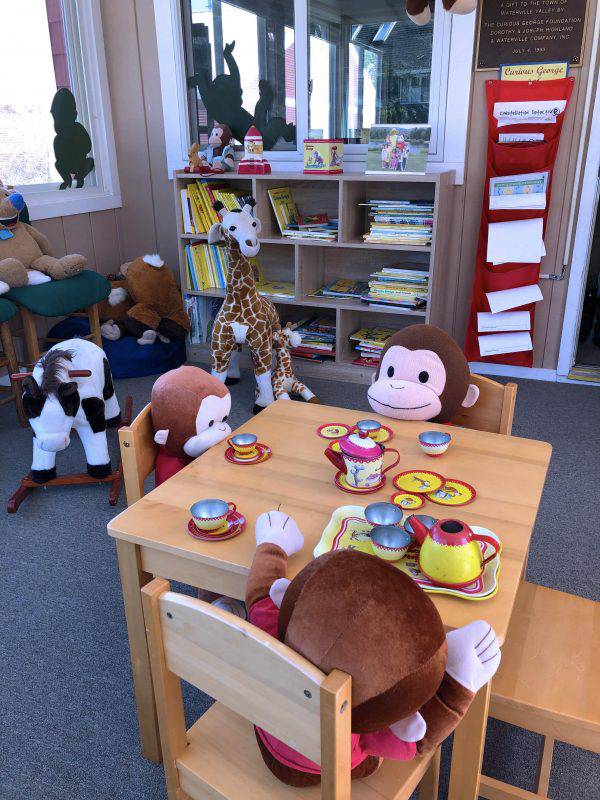 One of my most unexpected finds on this trip was the Curious George Cottage. You know the beloved character Curious George and the man with the yellow hat by Margret & Hans Rey? Well here in Waterville Valley, the Rey's had a summer home that has been converted into the Margaret and H.A. Rey Center.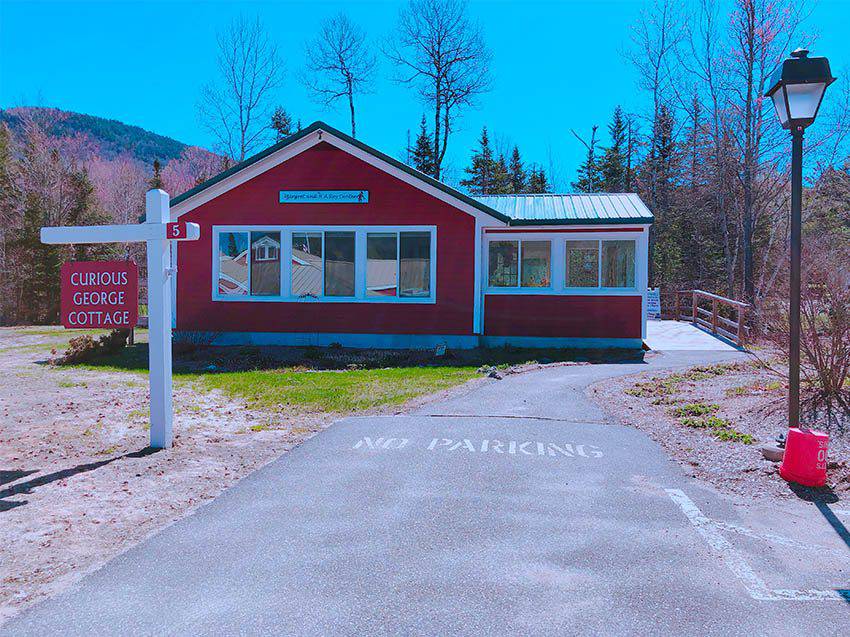 This no-profit organizes nature walks, children's activities, monthly lectures, writing workshops, gardening workshops, astronomy programs, and more. The Curious Kids program takes families into the nearby forest for learning experiences. What family wouldn't love that?
Town Square Condominiums
We checked in early so we could take full advantage of our resort amenities and their Freedom Pass. We stayed in a 3 bedroom condo right above town square with its shops and restaurants. The unit sleeps 8 people and has a full kitchen. The Summer Freedom Pass gives resort guests access to the White Mountain Athletic Club with its gym and indoor tennis courts, Rec Dept, Rey Center, tennis, golf, kayaking and SUP, chair lift ticket, and more. It is included for the length of your stay at most Waterville Valley hotels.
White Mountain Hiking & Disc Golf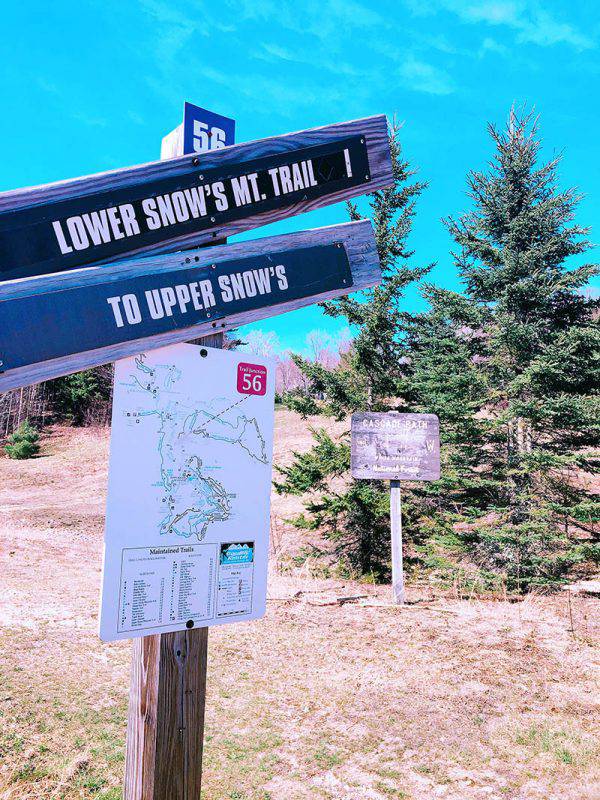 After checking in, we finally had good weather for a hike. The sun was out and it had stopped raining. So we headed up Snows Mountain Trail, a 3.8 mile loop trail on the resort property. We didn't make it up to Norway Rapids for the waterfall, but it was still a nice afternoon hike. That trail also has disc golf set up, which is usually fun as long as you don't spend hours looking for lost discs. Disc golf and other outdoor activities are included in the Adventure Pass.
Dinner at La Hacienda Mexicana
Mole Poblano

Mixed Fajitas
Here on the mountain you'll find authentic Mexican food. This family owned restaurant serves traditional favorites like Mole Poblano, Fajitas, and guacamole served table side. Portions here are massive and it's easy to share. I'm told that their fried ice cream is fantastic, yet after eating only a small portion of my fajitas, I was too full to try another bite. I'll need to come back and report on that.
More Outdoor Recreation
After a great night sleep, we headed back out for more outdoor fun. We headed up the Cascade Trail, played a little more disc golf, and finished with a sauna at the athletic club. Before heading to the Manchester, NH airport, we stopped to do a little shopping at the Toad Hall Toys, Waterville Mercantile Bakery, and other shops.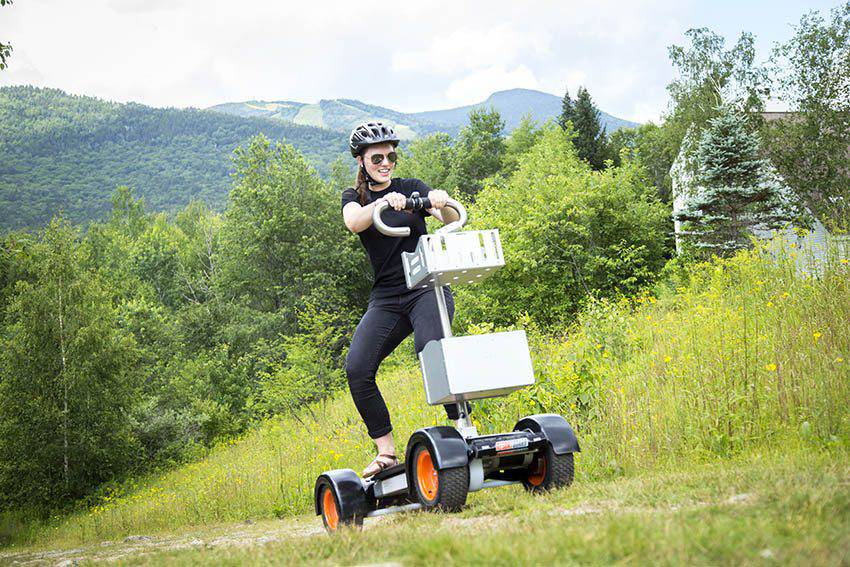 The next time I come back, I want to try the resort boards on the trails. These electric scooters are like a cross between an electric skateboard and scooter. They are great for off road trails and golf courses. They are half off with the resort Adventure Pass at Waterville Valley.
This was a QUICK road trip to see three states in four days. We definitely hit the highlights for each area and shared them with you here. You could easily add additional days so you can enjoy the trails more in both the Green Mountains of Vermont and White Mountains of New Hampshire. Because these areas are only a few hours from major cities like Boston and Montreal, this road trip is a great extended weekend for girlfriends to get away or families to get out and have fun together.
If you've been to these areas, I'd love to hear what else you loved and where I need to go on my next trip.
Thank you to Waterville Valley Resort and RiverWalk Resort for providing complimentary lodging and meal during our stay. All opinions are our own.