This post is sponsored by Everywhere Agency on behalf of B & W Trailer Hitches; however, all thoughts and opinions expressed are my own.
Summer. It's a season that is ripe with potential. Long sunlit days beckon you, begging to be filled with something exciting, fun, and new.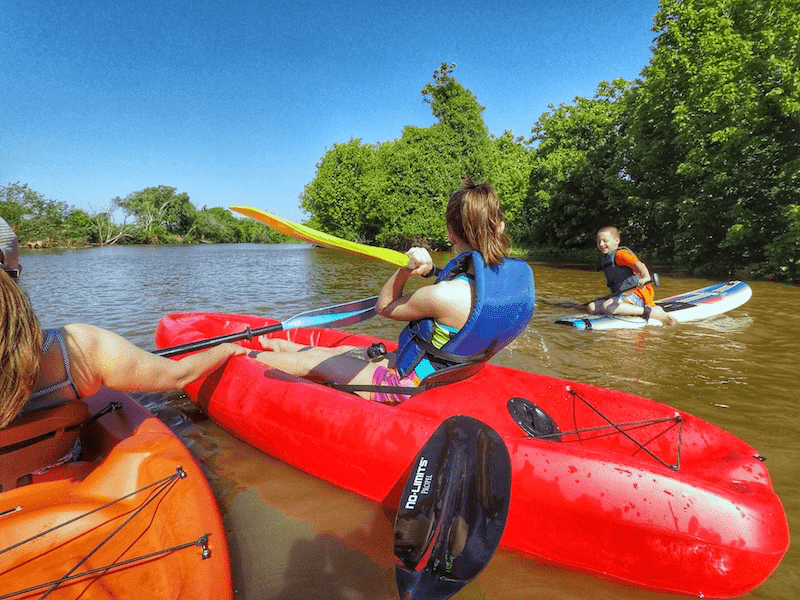 Some of our favorite family memories are from fun summer adventures and experiences. As your family grows and your children get older, those adventures change as does the gear you bring. You may be finding yourself in a situation like we are where we're needing gear for new activities, new (bigger) sizes as the kids grow, and event-specific items while trying new styles of vacationing (buying an RV). When outfitting your family for summer adventures, one thing holds true. Buying quality products is essential!
When the kids were young, I thought there would be a time when we would carry less gear. That is so far from the truth. We may have gotten away from needing child carriers, portable cribs, and diaper bags, but now it's four kayaks with paddles and life vests, a stand-up paddle-board with paddle, large cooking stoves to feed ravenous appetites, large coolers to store enough food to feed hungry teens, four motorcycles with their safety equipment, etc. The older my kids get, the MORE gear we bring. It's a fact!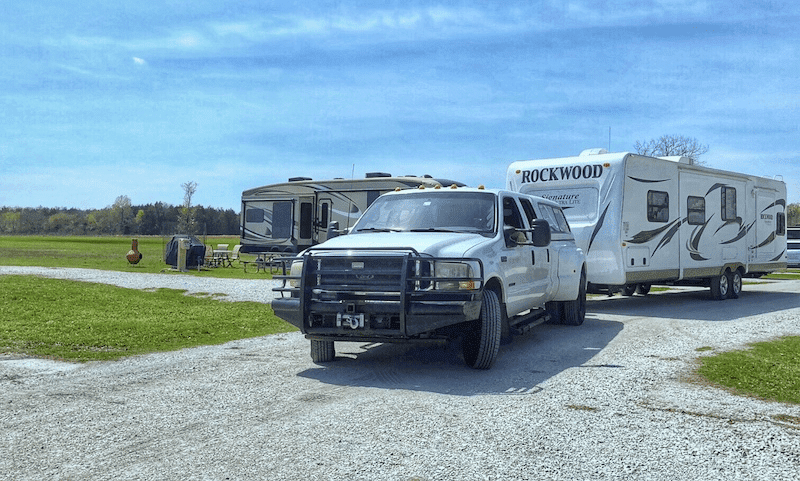 We have always enjoyed car camping, but now we are doing more and more RVing as a family. We now drive the RV my husband once used for work is now driven to the lake to go fishing, kayaking, and enjoy a weekend away from the city.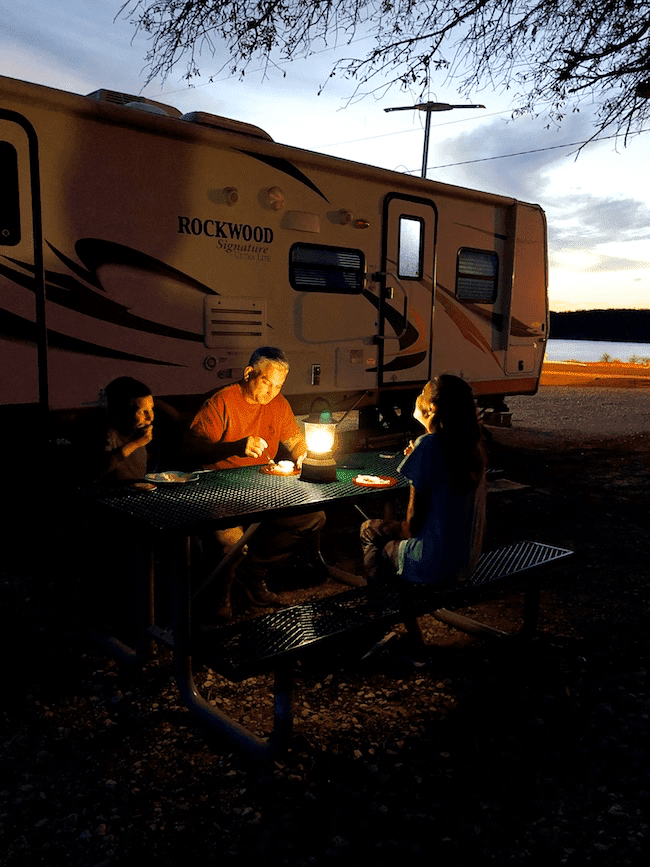 I'm really liking the idea of a refrigerator, a hot shower, and a propane grill when we get outdoors. I still love camping, but RVing is just different.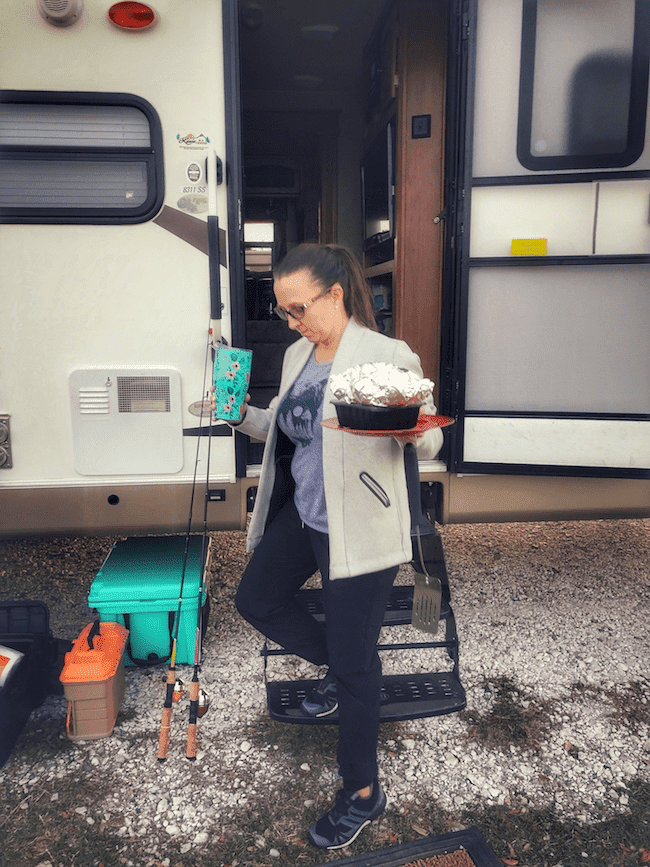 Earlier this spring, we took the RV out and stocked it with everything we would need for a getaway. I basically made it into a turn-key vacation home on wheels. Now we just pack a few changes of clothes and we can head out at a moment's notice. Before we get to the campground, we'll pick up groceries and then be all set for a summer adventure.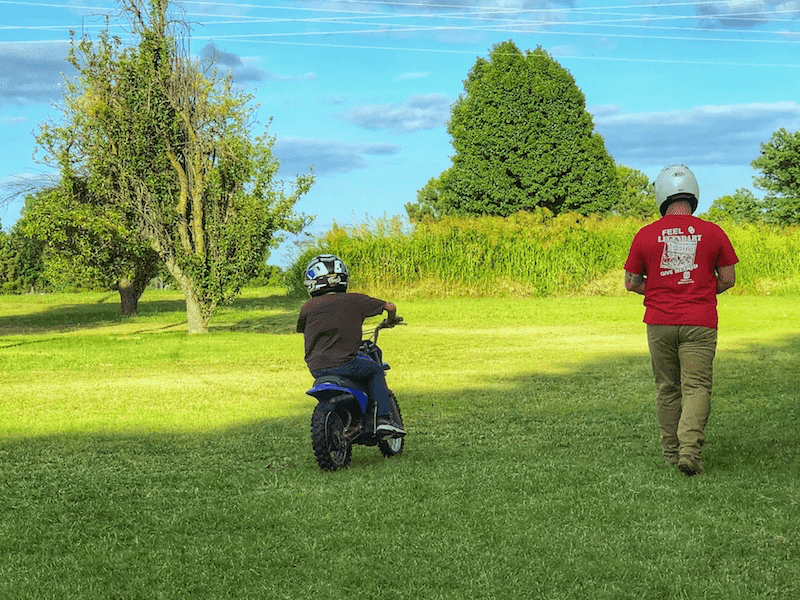 As the kids are getting older, another outdoor activity they are really getting into is riding motorcycles. My husband Read is over the moon about this. He loves riding and even started his own website talking about riding with the kids. Me? I'm not into motorcycles. A short ride back in college scared me so badly that I won't ride anything with less than four wheels. I'll just sit back, watch, and take pictures as my husband and kids ride the trails.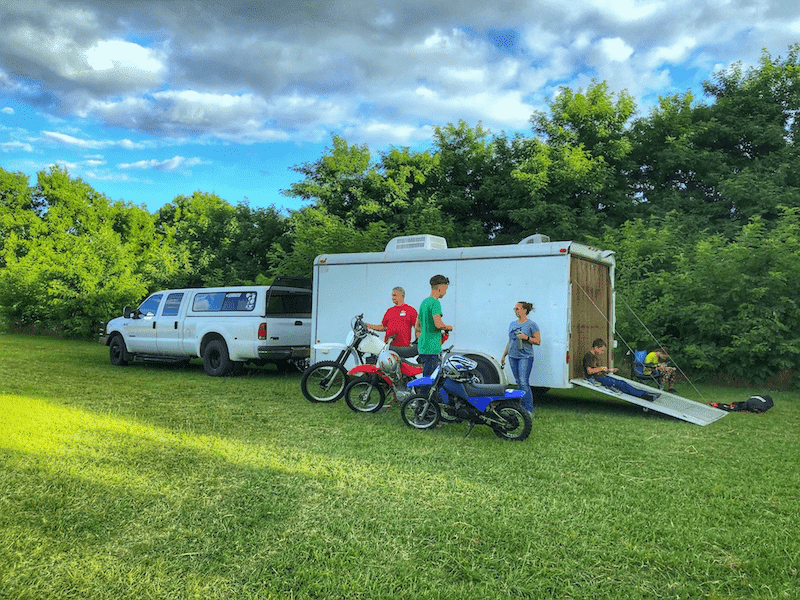 With four motorcycles, four kayaks, and a stand-up paddle-board came the need for a large trailer to haul everything with. We ended up with an enclosed utility trailer with air conditioning. It is large enough to carry all the new toys, a good amount of tools to repair bikes on site, camping gear, and anything else we might need. Instead of drifting toward minimalism and the backpacking side of camping, we went the other way. But I'm not complaining about it. It's been really fun to watch the kids learn to master the clutch and maneuver trails.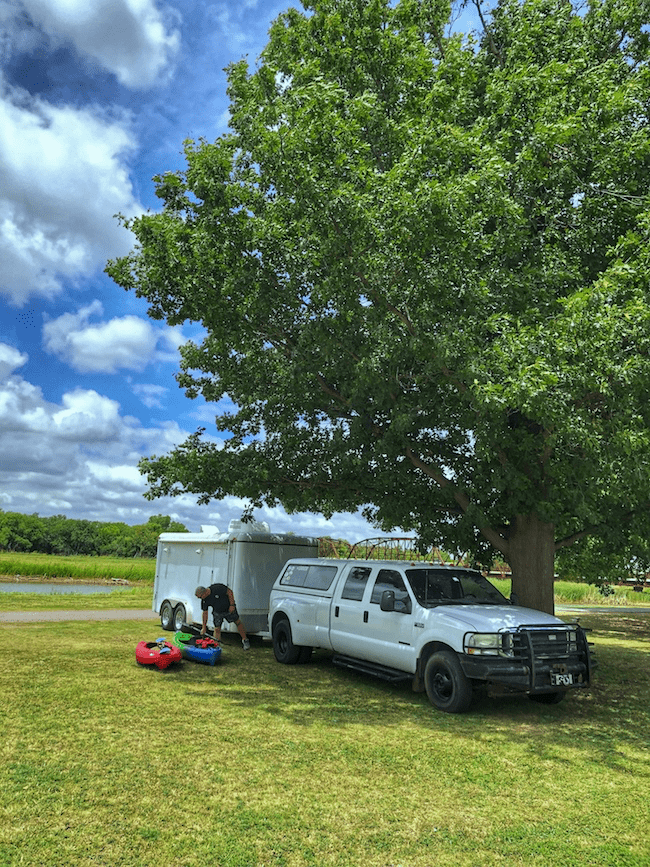 The trailer is bigger than what we actually need, but it has room to grow. If we decide to add another hobby or join friends to go camping, we know that it will accommodate our needs and then some.
I love products that make getting outdoors or being active easier. When it comes to gear, one of the things I have learned is it imperative to buy quality made products. Quality counts! Instead of a "good enough for now" mentality, my husband and I like to do our homework and buy well made products that are built-to-last. We would rather buy something once and have it last than buy a low-quality items multiple times.
Recently, this topic came up with friends. We talked about a neighbor having to fix his lawn mower and learning that the carburetor was plastic (not a good thing). Instead of being built to last, it was built to function for a short time and be discarded. Now the neighbor has to buy a whole new lawnmower.
When deciding how what products to buy for our outdoor activities, there were a few things to consider. The two biggest things for us are can products do double duty and is the price reflective of the quality of the item. When it came to the trailer, we opted for a single trailer that could carry both kayaks and motorcycles. Plus we can use it for hauling, lend to friends for moving, and helping family with projects. It's a quality trailer and we know that we won't have to replace it anytime soon. The same can be said about the RV. It sleeps 11 people so there is enough room for us and another family.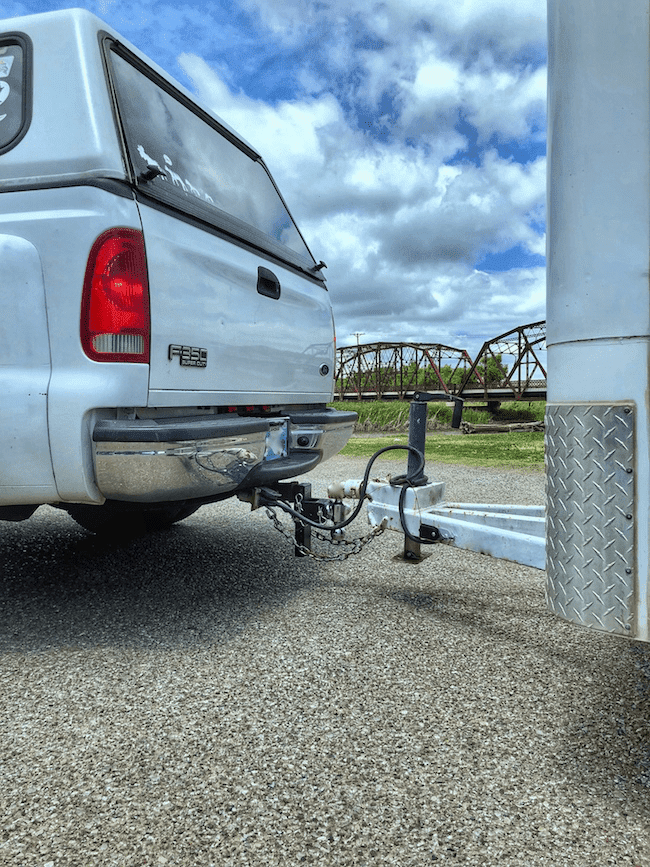 Recently we started looking at getting a new trailer hitch to haul both the RV and the utility trailer. We wanted to avoid getting separate hitches for each one, so we opted for the B&W Tow & Stow Trailer Hitch with the 3-in-1 ball . This hitch has three balls (1-7/8", 2", and 2-5/16") that can be rotated and used to haul virtually anything that can be hauled with a personal vehicle. It does a great job with both our RV and trailer.
The Tow & Stow Trailer Hitch's unique design allows for easy adjustment and use. When not needed, the ball can be rotated out of the way and locked in place to avoid it from sticking out. The Tow & Stow comes in a variety of drop/rise heights which allows you to level your trailer by adjusting the height of the ball any time I need to. It doesn't matter which vehicle we put this on or what trailer we take, this hitch is always the perfect one for the job. Plus with its quality construction, this made in America trailer hitch is built to last. It should be the only one we will ever need from here on out.
To find the perfect B & W Hitch for your summer adventure, please visit bwtrailerhitches.com.
As the kids continue to grow up, they are sure to find new hobbies and interests. That will definitely bring the need for new gear. But I have peace of mind knowing that products like my RV, trailer, and B & W trailer hitch will probably take us into many more summer adventures for years to come, and provide memories that will last a lifetime.