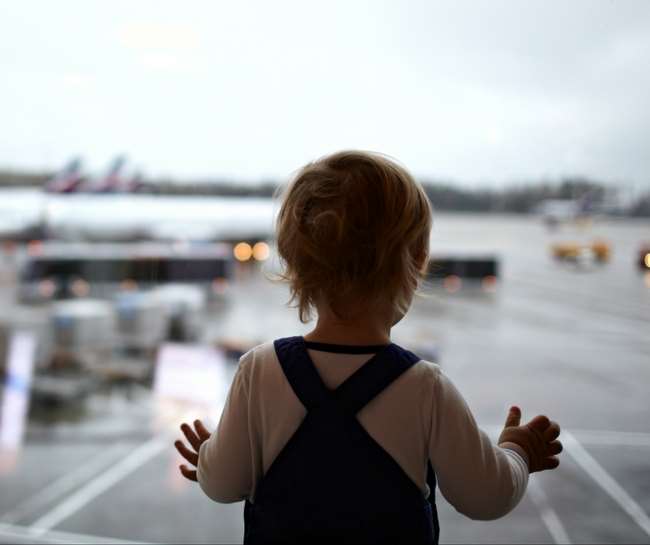 We are going on vacation with our one and two year old, and I have to admit that I am getting a little nervous that I will be flying with toddlers. I was born and raised in Hawaii. This means that when we go to visit grandparents, aunts, and uncles, we are flying to Hawaii. While I love Hawaii and I love that we are able to go back every couple of years, it is a very long trip. It's so long that I used to dread the trip when it was just myself and my husband, before we even had our one and two year old.
The drive to the nearest airport that doesn't cost an arm and a leg is three hours. It's impossible to fly one way all the way to Hawaii from where we're at, so we have to have a layover. Our first flight is six hours and our second flight is five hours. We will leave the house at 5 am and arrive in Hawaii at 2 am (our time) the next day. Like I said it's a very, very long day, and flying with toddlers make it that much longer.
What to Bring When Flying With Toddlers
We're still a couple months away, but I am already making lists of the best things to bring with us on the airplane. What we decide to bring with us to occupy and make our toddlers comfortable will be the difference between a successful flight, and barely surviving a flight — so I am taking this pretty seriously. I have flown with my oldest when he was younger, so I have a good idea of what to bring. I will just need to modify it to occupy two children. Here is what I pack in my carry on when I am flying with toddlers:
Diaper Bag Necessities
By necessities I mean your normal diaper bag necessities — diapers, wipes, diaper cream, extra clothes, etc. I would make sure to pack extra because there is no where else to get a diaper when you're in an airplane. I always like to pack a sweater for my kids, even when were going to Hawaii. Those airplanes can get really chilly and I want to make sure to have appropriate clothing.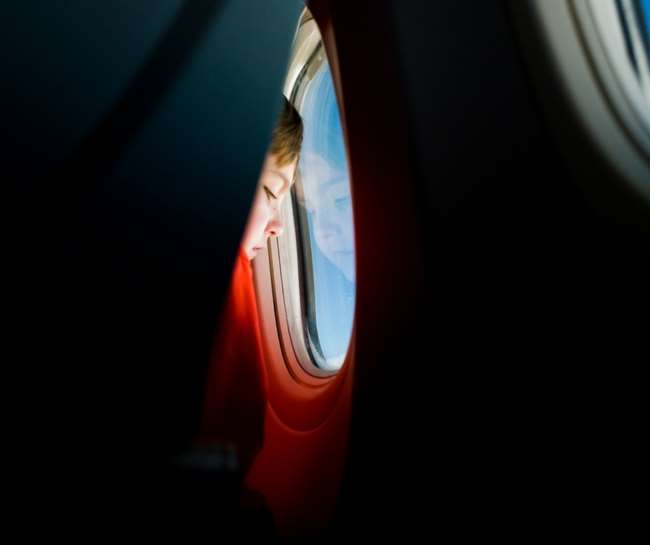 Comfortable Bag
Don't underestimate the power of a good bag. Do you like cross body or back pack style better? The first consideration of a good bag is that it's comfortable. Also remember that your bag will probably be heavier than your normal diaper bag, and you will be carrying it for longer periods of time. Comfort is key. You also want a bag that fits a lot of stuff. With recent airline carry-on policy changes, you are only allowed one carry on and one personal item per person. Maximize what you can carry by selecting the right bag for the job. CHeck out these anti-theft backpacks ideal for family travel.
Healthy Snacks
Lots and lots of snacks and drinks. First thing to think about is that you can't carry any open liquids through security with you. So the sippy cup has to start out empty. When flying with infants and toddlers, you are allowed to bring sealed juice boxes, breast milk, and formula through security. Just be sure to inform the TSA screener. I also like to bring lots and lots of snacks. If you have a layover like we do, you can always replenish the snack stock there. However, it will be much more expensive, so I like to make sure we have everything we need.
Medicine
Be sure to bring your medicines with you in your carry-on. Any prescription medicine should be clearly labeled. There are also over the counter medicines that you should consider including in your carry-on. You never know how your child is going to react to the altitude or if they are starting to get sick.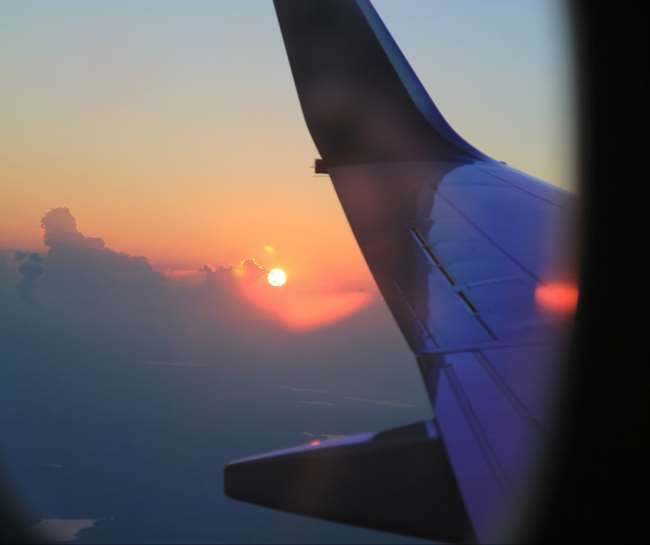 Entertainment
Entertainment is one of the most important parts of your carry on. What is going to keep your child occupied during the flight?
We are going to bring window gel clings. Your toddler can stick them to the window during the flight and it will keep them entertained for a while.
I think books are great, but I find that they only occupy my kids for so long so we will only bring one or two books. You really just need to think about what you will need while flying with toddlers. What does your little one like?
If they like to color, you could get that coloring book that only lets them draw on the paper. You don't want something that had a billion pieces that will end up all over the floor and you don't want something that makes a mess.
Now we have a television limit in our house, but I do plan on packing our Ipad and headphones just in case. We are going to be on an airplane for 11 hours, and I can't expect toddlers to sit still that whole time.
Now the thing that I need to bring with me the most is patience. I am not a super patient person, but I know that an 11 hour plane ride and busy airports aren't going to be easy for a toddler. It might be hard for me for that day, but imagine how much harder it is for your little. I might have to hold my toddler the whole five hours of my flight, and that's okay. Once we get to our destination we are going to have the time of our lives, and it will all be worth it.