I recently visited Chisholm Trail Heritage Center as part of a sponsored trip with Chickasaw Country. The museum is a must see when in the area. This family-friendly museum features interactive exhibits and a large collection of American West and Native American artwork. Here you'll rediscover American History and learn more about the American West. You may even learn how to rope a steer.
When you visit the Chisholm Trail Heritage Center, you'll start your tour, like we did, with a knowledgeable guide who will take you through the museum to get the lay of the land. I highly recommend starting with the T.H. McCasland Jr Experience Theater. In this 4D experience, you'll feel the Earth shaking from a cattle stampede, smell the flowers on the Oklahoma prairie, and feel the rain on your face during a summer storm. Note: you may want to put away any electronics as they may get a little wet. The short film sets the stage for what you will see in the museum and gives you a great understanding of what life may have been like.
After the Experience Theater, listen to Jesse Chisholm talk to a young cowboy about the trail. This animatronic show talks about the Chisholm Trail history and what life was like for cowboys on the trail. After the film, you can venture out and for hands on exploration.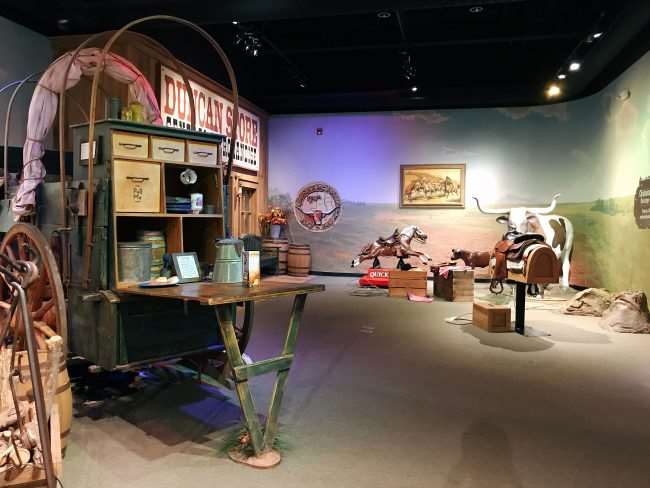 Try your hand at roping a steer, getting up in the saddle, create a cattle brand, or take a closer look at the chuckwagon.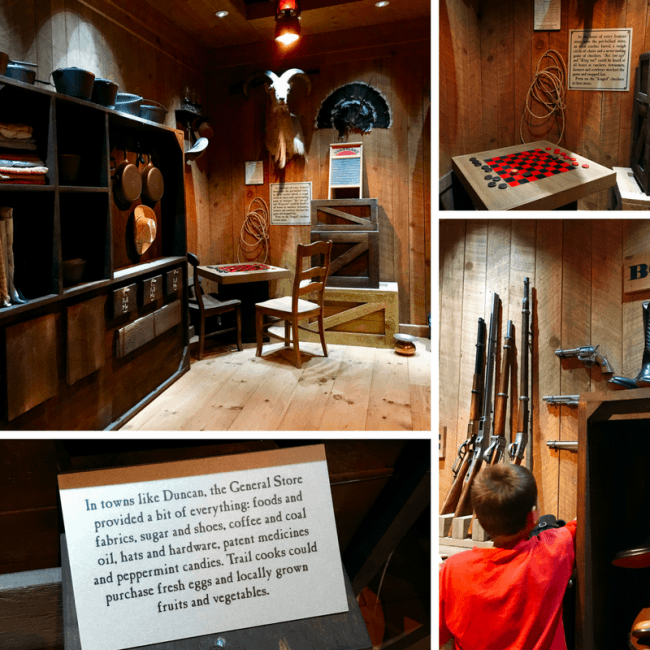 Several areas in the exhibits are motion activated, so as you pass by you will hear stories or sound bites. Other areas like the one shown below have a sign that reads "Pull Me". There visitors can activate the story themselves.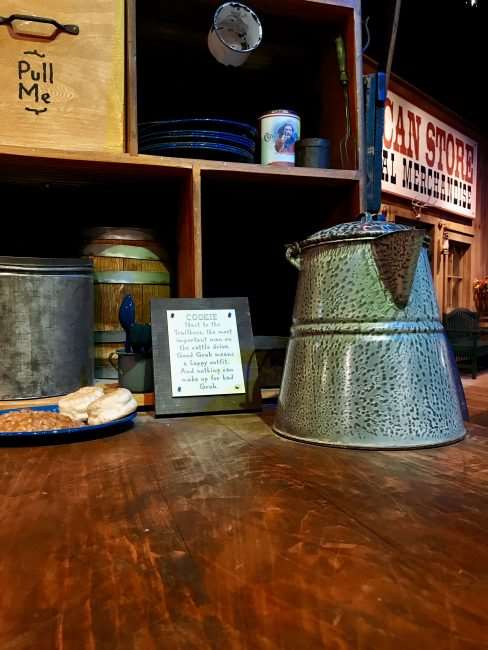 Kids will especially love the area of the chuckwagon that has a plate of beans. I'll let you use your imagination on what the topic of conversation could be regarding beans.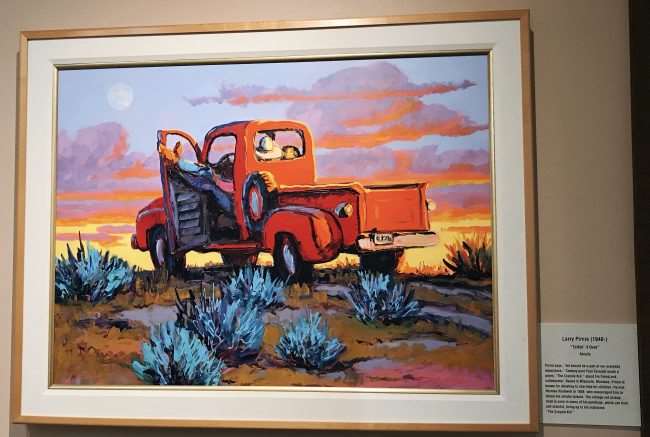 The Chisholm Trail Heritage Center is also home to the the Garis Gallery of the American West. It's one of the finest Western and Native American galleries in the state.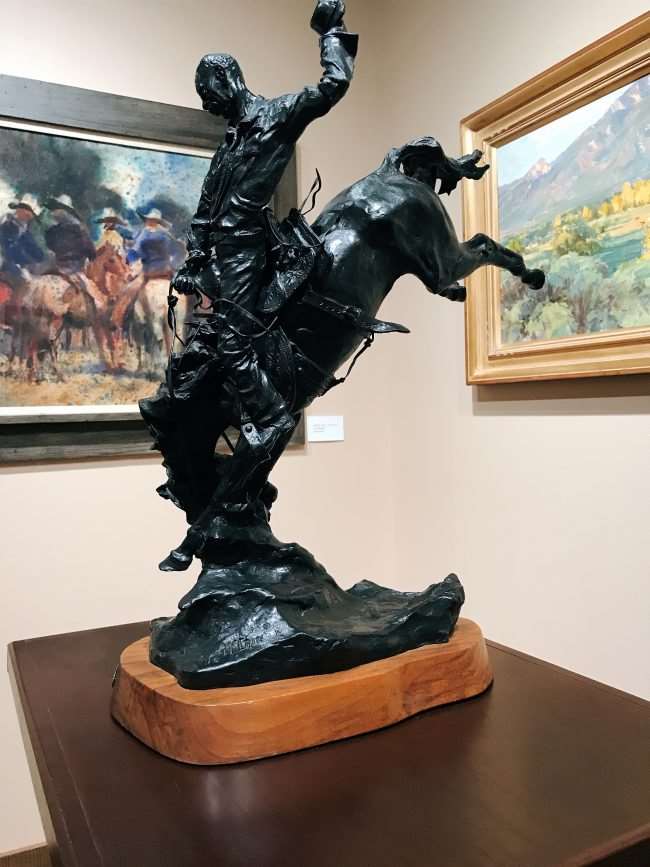 It's a private collection owned by the Garis family of Duncan. For a small museum, they had an extensive collection of paintings and sculptures by famous and lessor known artists.
The Chisholm Trail Heritage Center is located in Duncan, Oklahoma. It's 40 minutes from Lawton, Oklahoma, 1.5 hours from Oklahoma City, 2.5 from Forth Worth, Texas. Museum and gift shop are open daily. Learn more on the museum's website.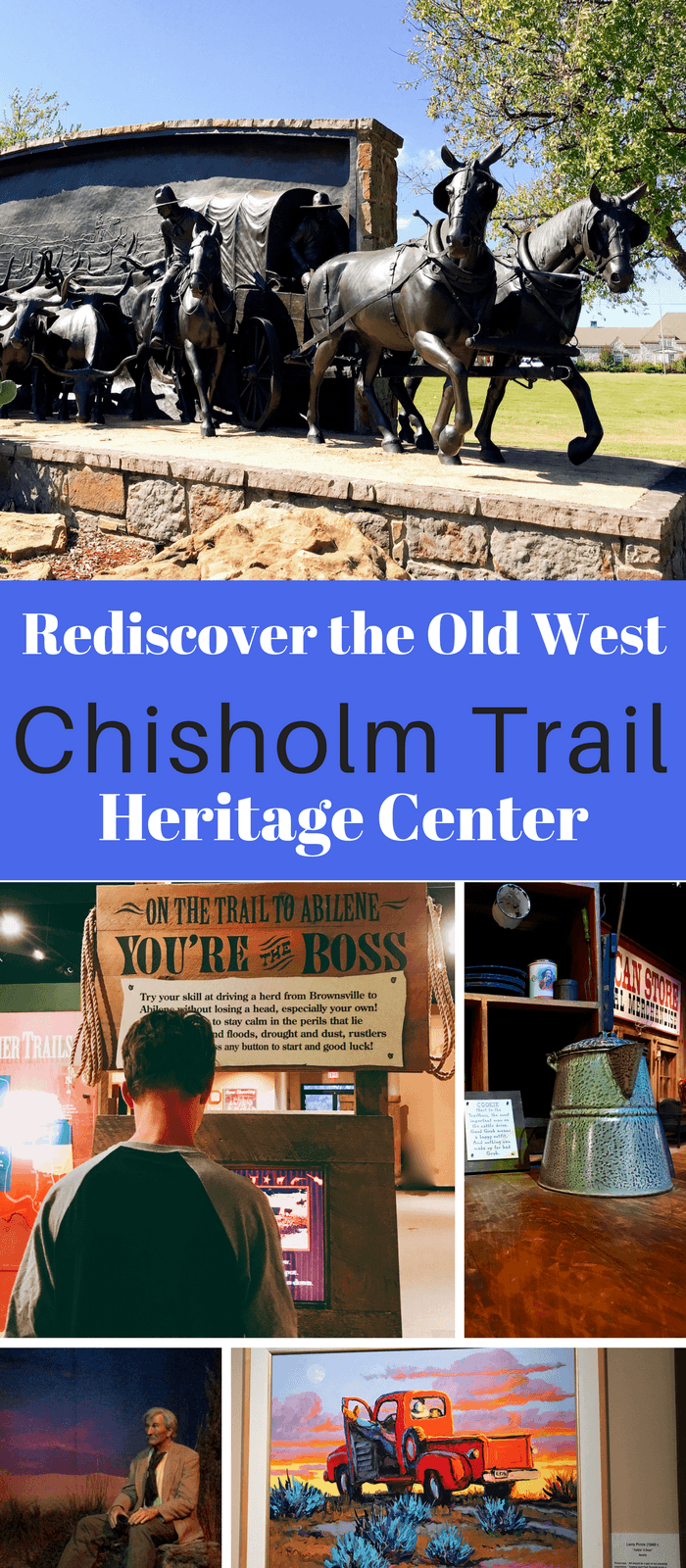 All opinions are based on my most recent trip to Duncan on behalf of the Chickasaw Country. Complimentary admission was provided.
SaveSave
SaveSave