This post is sponsored by Visit Norway. I am partnering with them to bring you these family friendly things to do in Oslo with kids. All opinions are my own.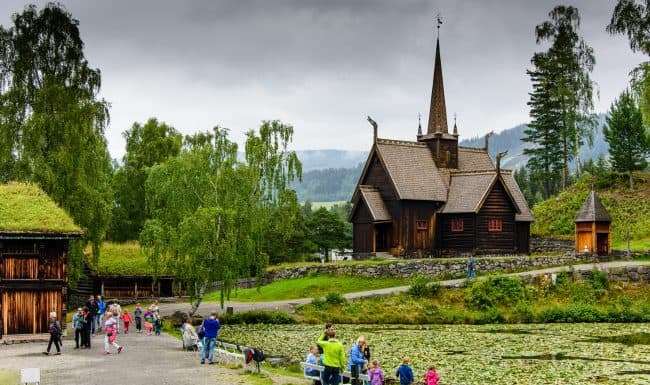 Make plans now to visit Oslo, Norway on your next family vacation. Norway's capital city, Oslo, is a great place for families who want to experience family friendly attractions in the heart of the city, outdoor fun just outside the city limits, and cultural events for all ages. Oslo has a great combination of history, culture, food, and events that make it a "Must See" destination this year.
Things to Do in Oslo with Kids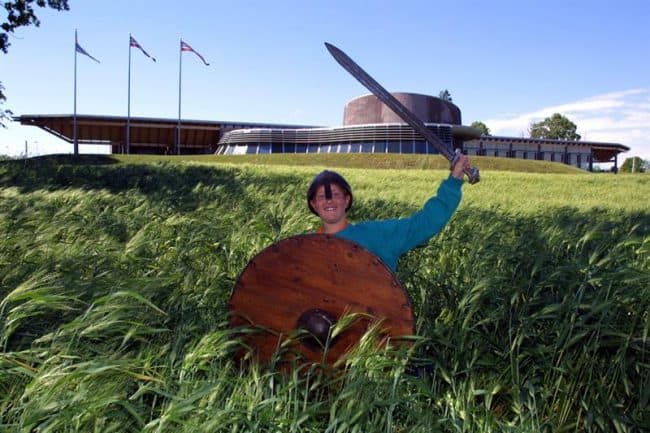 Go Back to Viking History
Step back in time to learn about the area's rich Viking history. At the Viking Ship Museum, you'll see the Gokstad Viking Ship, the best preserved Viking ship that dates back to 890AD. You'll also see other Viking ships, woodwork, and more. You can also visit the Midgard Center and Viking Hall for family activity days, festivals, tour the Viking burial founds, and more.
Get Hands On With History at the Norwegian Folk Museum
During the summer months, visitors can explore one of the word's oldest open-air museums at the Norwegian Folk Museum. The area is home to traditional houses and 800 year old stave church. Visitors can feed the local animals, take part in artisan demonstrations, and see people in vintage folk costume.
See the World's Largest Collection of Edvard Munch Work
Artist Edvard Much is famous for his painting the Scream located in the National Gallery. This museum is home to Norway's largest public art collection. Next, head to the Munch Museum which houses the largest collection of the artist's work. When he died, he gifted many of his works, prints, and drawings.
See the Changing of the Guard
Every day at 1:30pm, families can see the changing of the guard outside the Palace Park. It's a popular site and a "must see" thing to do with kids when in Oslo.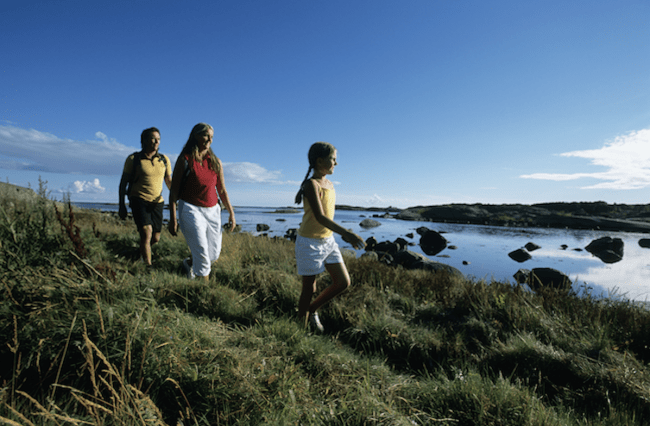 Oslo Region Outdoor Adventures
Outdoor activities await you just outside the city. Within 2 hours of landing at the airport, you could be hiking, kayaking, biking, or boating.
Just 30 minutes outside the city center, is Scandinavia's largest climbing park, Oslo Summer Park. Families can zip line, climb, and more.
If you enjoy hiking or biking, visit Vestfold's Færder National Park. It's one of Norway's best coastal recreation areas. There you can follow marked trails that skirt along Norway's coastline, rest on sandy beaches and go for a swim.
Go Island Hoping
Take a ferry and visit the islands in the inner Oslo Fjord. Each island has its own unique charm with history, great eateries and world class hotels. Tourists and locals alike enjoy swimming off the island beaches during the summer months.
Attend a Festival
Oslo hosts festivals, concerts, and sporting events throughout the year. From music and art to food festivals, there is sure to be an event during your visit to Oslo. Visit https://www.visitnorway.com/visit-oslo-region/ to see what is happening.
Traveling to Oslo, Norway
There has never been a better time to make Oslo, Norway your next family adventure destination. Norwegian Air offers nonstop flights from 10 US cities to Oslo, Norway, recently named the World's greenest airports. From the US East Coast, it's only 7 hours with weekend flights as low as $160 one way.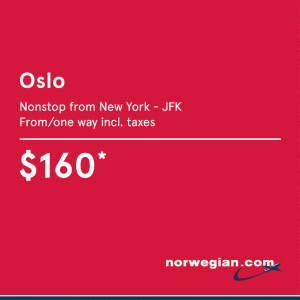 These are just a few of the things to do in Oslo with kids. There are still many more sites, events, and restaurants you can discover. Find great travel deals with Norwegian Air and book your next Norwegian vacation today at https://www.norwegian.com/us/destinations/oslo-gardermoen.
SaveSave