When looking for a fun-filled family getaway, look no further than south Florida and Fort Lauderdale.
Florida is one of my favorite places in the country. While we aren't lucky enough to live in Florida, we do visit Florida often – most recently just a few weeks ago. And I never get tired of it. That's because there are so many different things to do and see in Florida. Of course, there are family-friendly Florida beaches and theme parks in Orlando. There's so much more to discover!
For families, South Florida has almost limitless options of places to explore. The Atlantic coast of the South Florida area is home to smaller towns like Pompano Beach, Boca Raton, and Delray Beach, as well as large cities like Miami and Fort Lauderdale. Fort Lauderdale is a top pick for families because there are almost unlimited things to do. Your kids will love all the fun things to see and do in Fort Lauderdale!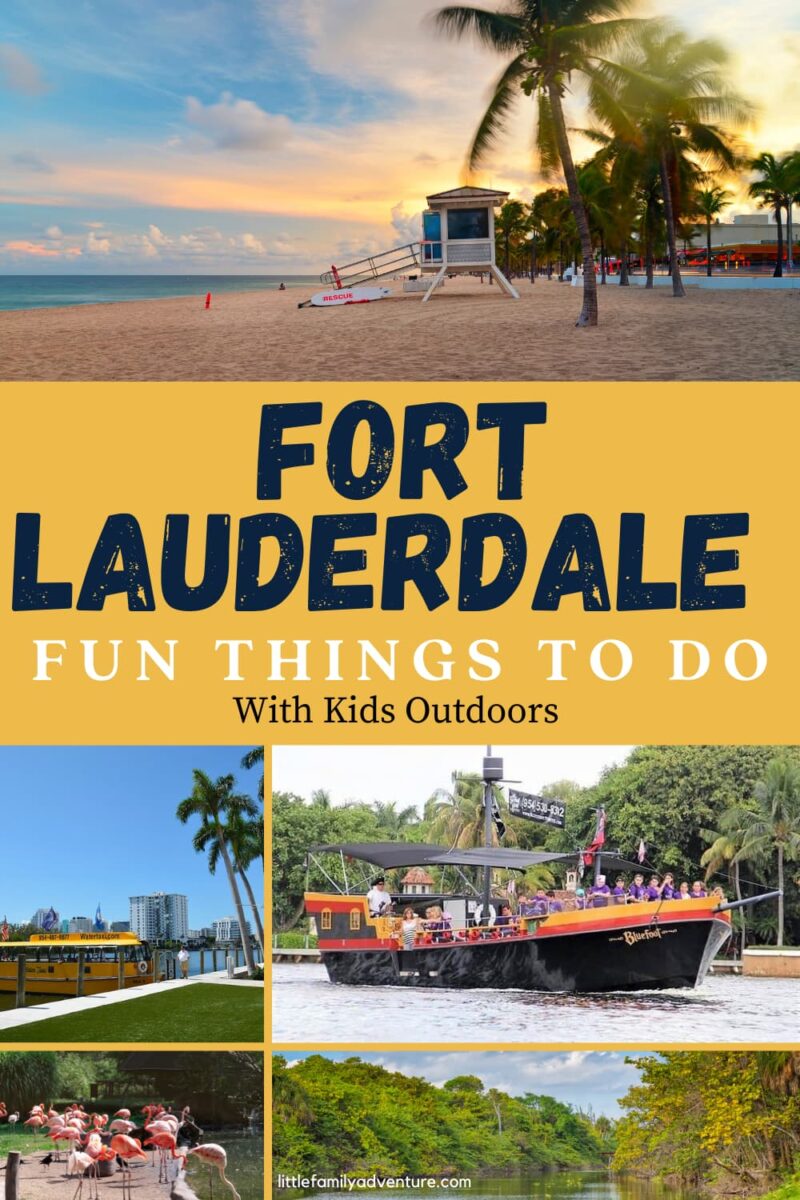 Things To Do In Fort Lauderdale with Kids
The possibilities are wide open for how to experience attractions, sites, and waters around Fort Lauderdale. You can choose to do a wide variety of boating tours including airboat tours, riverboat sightseeing cruises, sailboat or catamaran tours, and deep-sea fishing. Then head back on land to enjoy the beach, stop for ice cream, and so much more. Here are a few activities the kids will love doing.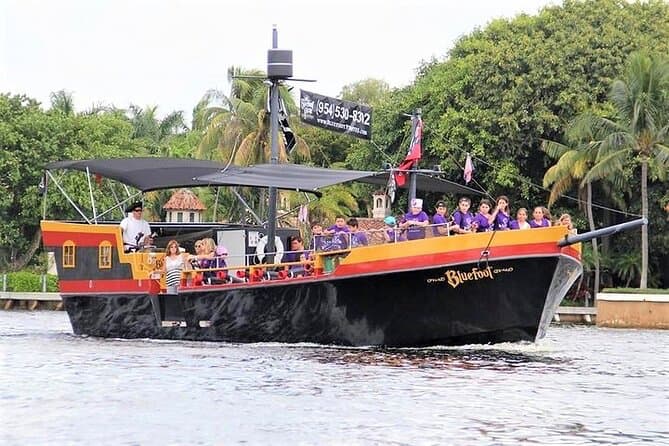 Pirate Adventure Cruise
Set sail for swashbuckling fun along Fort Lauderdale's Intracoastal Waterway. This one hour cruise is interactive fun filled with treasure hunting, lessons in how to talk like a pirate, and defend the boat from rival pirates with water cannons. Parents can join the captain and learn a bit about the sites along the waterway, the mega-mansions, and more. Book your tickets in advance here through Viator.
Recommended Hotel Nearby: Elita Hotel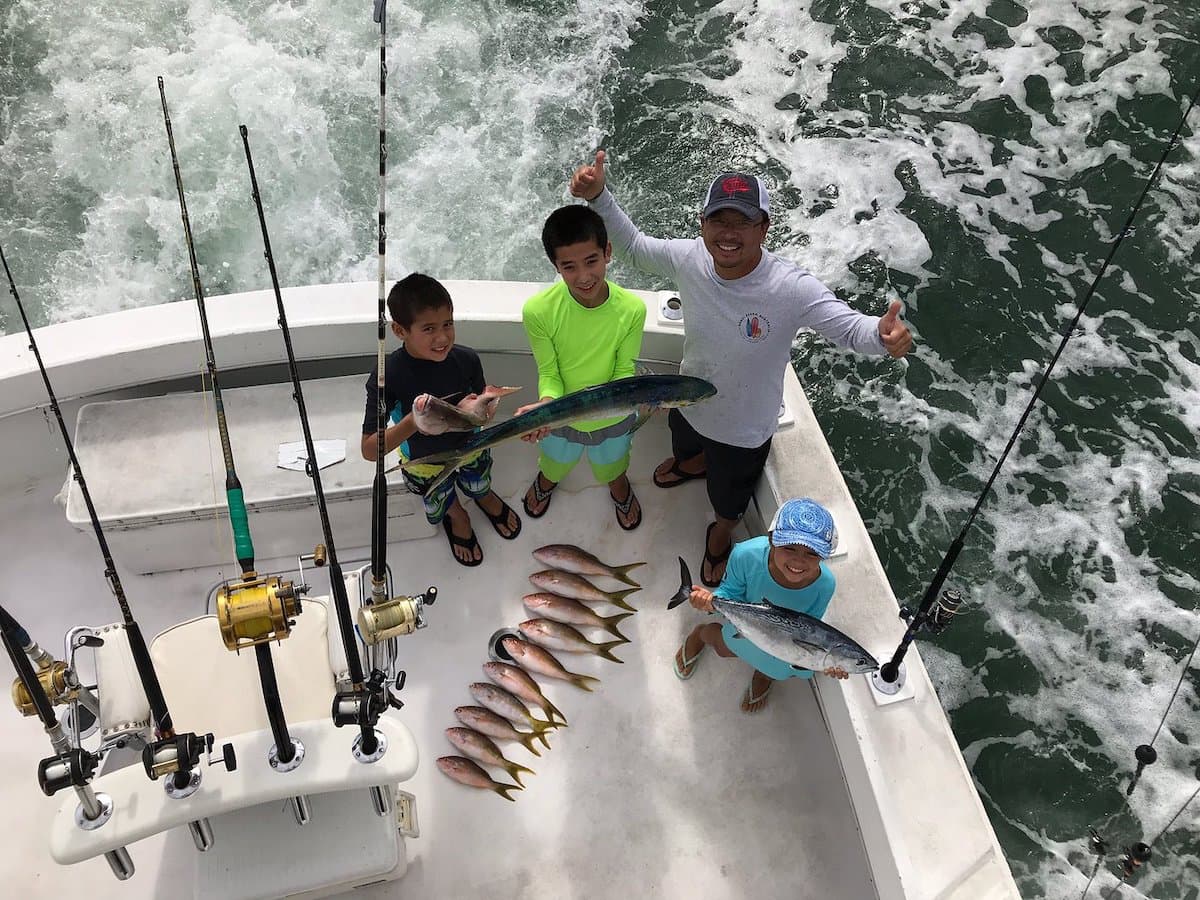 Deep Sea Fishing
It is exhilarating to cast your line, shouting "FISH ON", and reeling in a fish. Catch your next meal of snapper, grouper, swordfish, and other fish just off-shore. We had a blast on our deep sea fishing adventure. We booked a full day of deep-sea fishing, you could also do a ½ day (4 hours) if you're not sure whether your family would enjoy it. Taking a charter, they provide the bait and tackle, licenses, fish cleaning, and take you to where the fish are. We went out with Fishing Headquarters who's voted #1 in the area. can be booked direct or via the Viator website. Fair warning: Some of us did get seasick, but we found these Psi accupressure bands to be really helpful. It turned out to be a great day on the water.
Recommended Hotel Nearby: Kimpton Goodland Fort Lauderdale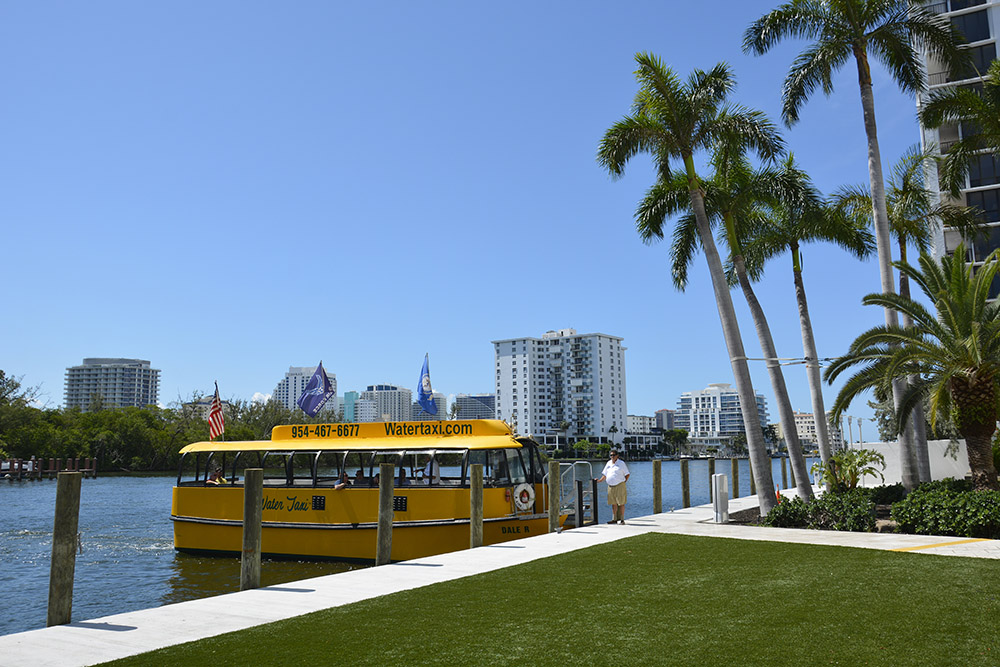 Water Taxi Tour
Fort Lauderdale is known as the Venice of the Americas due to all the canals in the city. There's no better way to check out the canals than from the water. You can jump on a water taxi at numerous points in Fort Lauderdale. With Water Taxi you can do the hop on, hop off tour which is super convenient. You could ride the entire 3 hour round trip from stop 1 – stop 10, or you can jump on and off as you choose. Since there are 10 different stops on their route, it's easy to get back on. We thought the staff was super knowledgeable about the area and really enjoyed the "Millionaire's Row" part of the tour. The mansions and yachts are unbelievable and so cool to see up close from the water! Water Taxi is open daily beginning at 10 am. Get your tickets ahead of time on their website or book via Viator.
Recommended Hotel Nearby: Hilton Fort Lauderdale Marina
Fort Lauderdale Beach Park
Fort Lauderdale has great beaches and we think the best is Fort Lauderdale Beach Park. There's no better way to spend an afternoon! There's a reason it is top of everyone's list of things to do in south Florida. What's great about Fort Lauderdale Beach is that it's a little more laid back and family oriented than some of the more trendy spots further south like Miami Beach. There's also a playground for the kids, basketball courts, and must have on-site restrooms! There's also picnic tables and grills so you can have a picnic right at the beach.
Recommended Hotel Nearby: Kimpton Goodland Fort Lauderdale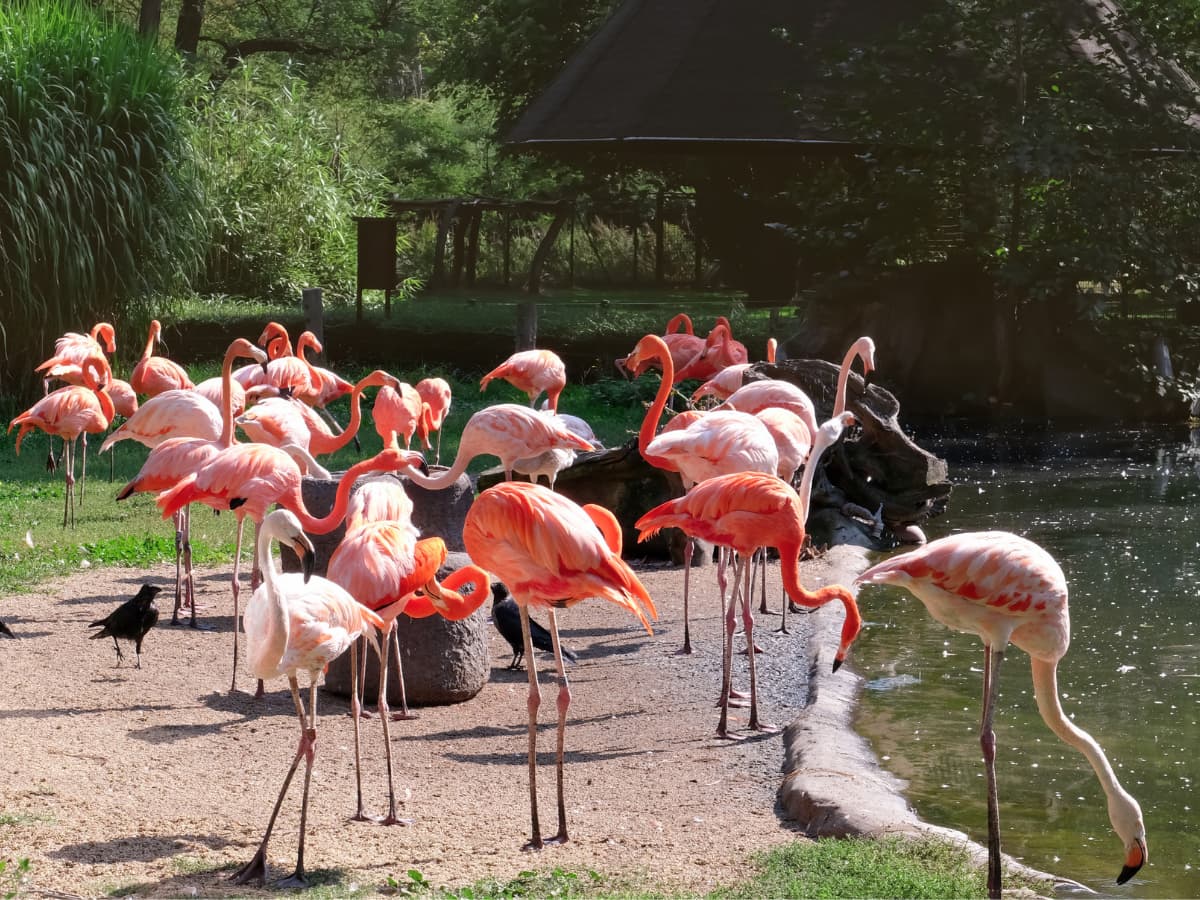 Flamingo Gardens
The kids will love this cool 60 acre botanical garden and wildlife refuge. At the Everglades Wildlife Sanctuary within the Flamingo Gardens, you'll be able to see all kinds of Florida wildlife including alligators, flamingos, peacocks, panthers and bobcats. And, there's actually an aviary that has all sorts of wading birds along with over 200 other species of birds, many that are native to Florida. Included in admission is a 25 minute narrated tram tour that's really informative. Skip the line and buy your tickets online before you go.
Recommended Hotel Nearby: AC Hotel by Marriott Fort Lauderdale Sawgrass Mills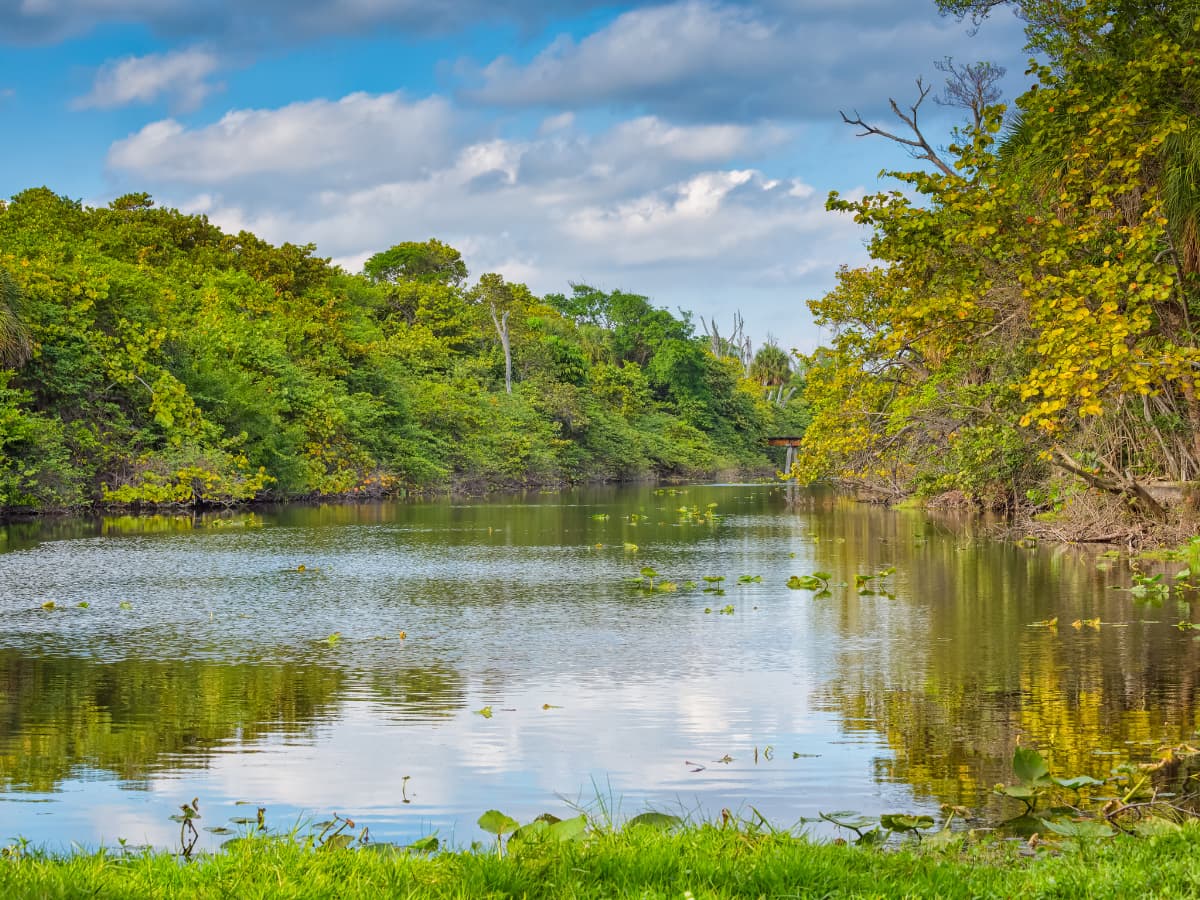 Hugh Taylor Birch State Park
For anyone looking for a coastal playground for all ages, then this urban park is it. Located between the Atlantic and the Intracoastal Waterway, families can enjoy the best outdoor recreation without leaving the city. At Hugh Taylor Birch State Park, you can go biking, stand up paddleboarding, kayaking, camping, hiking, and more. Ranger led guided tours are available on Fridays and Saturdays. Admission is $6 per vehicle.
These are just some of the things to do in south Florida and Fort Lauderdale that get you outside as a family. With all that activity, you're sure to be hungry. Here are a few ideas on local restaurants.
Recommended Hotel Nearby: Pelican Grand Beach Resort
Las Olas Boulevard Shopping
Fort Lauderdale has a lot of shopping opportunities and one of the nicest areas for shopping is Las Olas Boulevard. Las Olas runs from A1A through downtown Fort Lauderdale and is lined with lots of shops and restaurants. We like to wander around the boulevard, explore the shops and stop in for ice cream at the popular Kilwin's. If you like chocolate, try their sea salt chocolate caramel! You'll most likely have to wait in line for this delicious ice cream, but it's worth it!
Recommended Hotel Nearby: Hyatt Centric Las Olas
Where to Eat In Fort Lauderdale
Jaxson's Ice Cream
If you're looking for kid-friendly food (including ice cream!) that adults will love too, look no further than Jaxson's Ice Cream. As the name implies, they serve up a lot of (delicious) ice cream in this quaint little shop, but they also do quite a bit more and they do it right considering they've been here since the 1950's! Their large menu includes burgers, foot-longs, chicken, patty melts and scrumptious fries. To drink we recommend their pink Arnold Palmer. Also make sure you look around the country store here. You'll see lots of those "blast from the past" type things and the kids will love all the candy!
Coconuts
One of our favorite meals to eat out is brunch. It's great to get up a little later and take our time to brunch instead of rushing somewhere for breakfast, then worrying about lunch a few hours later. For a view of the water and al fresco dining in a casual atmosphere, Coconuts is the place to go in Fort Lauderdale for a relaxing Sunday brunch overlooking the Intercoastal Waterway. The grownups will like the opportunity to try one of their adult drinks like the Be Nice Punch. Kids will like the outdoor seating and watching the boats go by. It's a great atmosphere for everyone. For brunch they have favorites like Chicken N' Biscuit and the always yummy Blueberry Pancakes.