Mooresville, North Carolina is known as "RaceCity USA", but you don't have to be a NASCAR fan to enjoy this city. Situated along Lake Norman just 45 minutes north of Charlotte, there are plenty of things to do in Mooresville, NC. Whether you are an outdoor recreation enthusiast, animal lover, family traveler, or just a passerby on Interstate 77, here are a few family fun places to check out when you are in the area.
Lazy 5 Ranch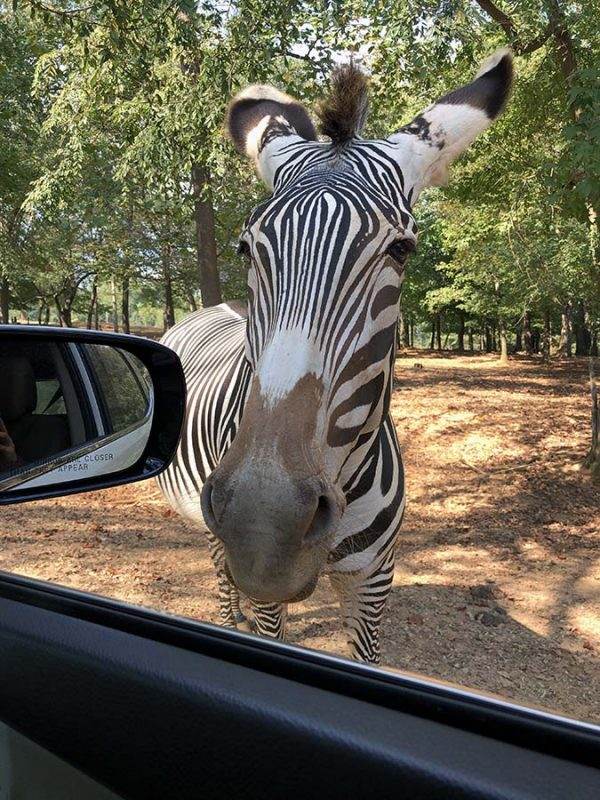 Drive through this privately owned safari with over 750 exotic animals from 6 continents. Plan for 2 hours as you slowly meander the 3.5 mile trail at times. Along the way,you'll see giraffes, zebras, waterbuck, oryx, donkeys, Watusi cattle, antelope, emu, llamas, and more. You can take your own vehicle or grab a seat on the popular horse-drawn wagon ride. The park only accepts cash. Visit the website for daily hours.
Carrigan Farms & Quarry Swimming Hole
This 5 generation farm is a popular pick your farm and natural rock quarry swimming hole. From April to November, you can visit and find a variety of in-season fruits and vegetables. Park by the farm stand on Oak Ridge Farm Highway and take a hayride back to the fields. Kids will love to see how asparagus grows out of the ground like little fingers. Pick strawberries, apples, and pumpkins too.


During summer months, the spring fed swimming hole is open to the public and is a welcome relief from the summer heat. Visit the website for what's in season, plus times and fees for swimming.
Lake Norman State Park

Mooresville sits on the shores of Lake Noman, North Carolina's largest man-made lake. Enjoy getting out on the 30+ mile trail system, area camping and RVing, boating, 125 yard long swim beach, and much more. Visit the website for a list of scheduled events.
Related: Hiking With Kids – Packing Your Day Pack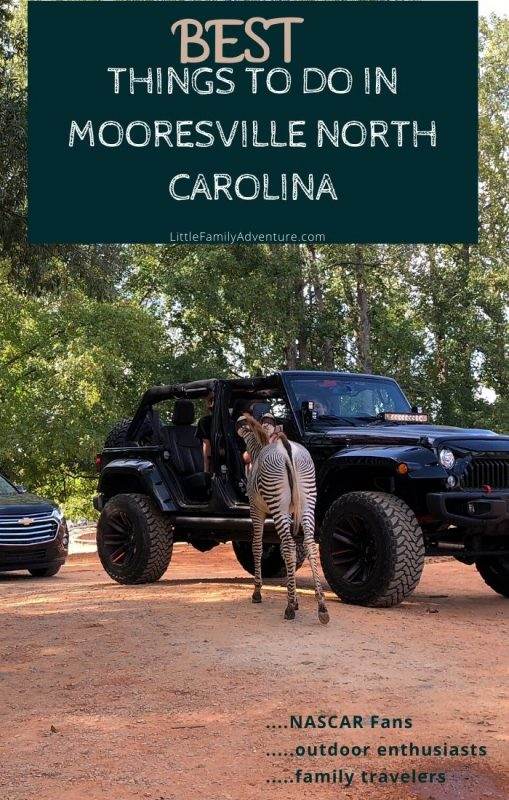 Jeffrey's Restaurant
Great local dining should always be on an area's to-do list. Jeffrey's is a New American restaurant that has been delighting diners since 2006. Here you'll find southern classics transformed into something better like the Fried Green Tomato Napoleon and Seared Red Grouper served with paella style risotto. Just be sure to leave room for house-made desserts.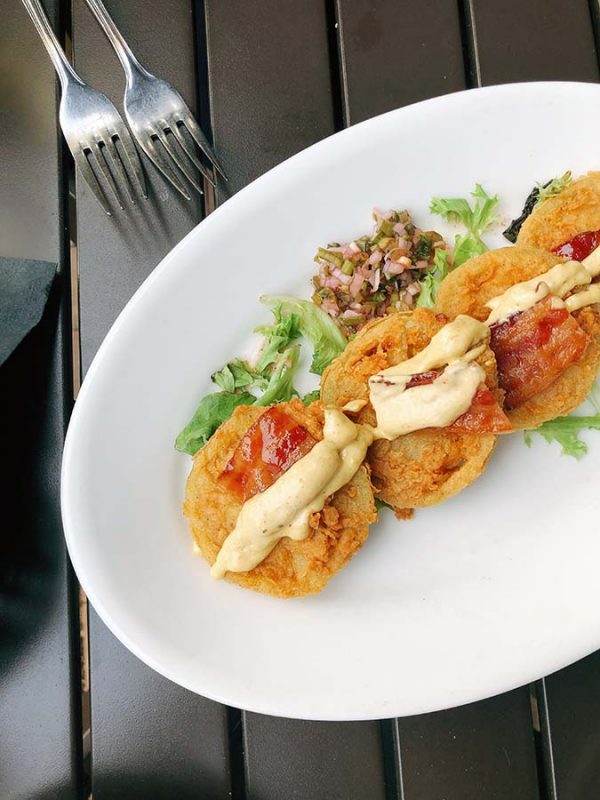 Jeffrey's is in the Lake Norman area off Interstate 77 and Highway 21 on Trade Court.
Tour the Nascar Teams' Racing Shops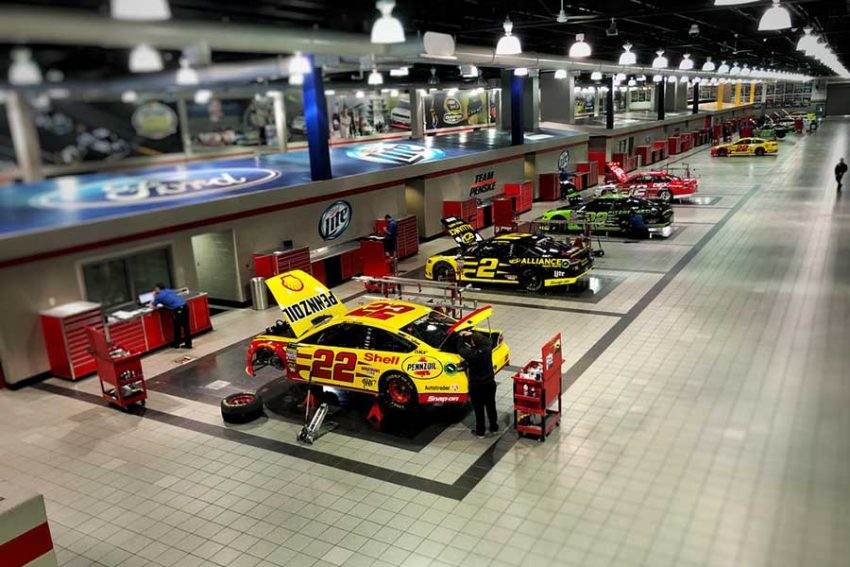 Many of the top NASCAR teams have racing shops right here in Mooresville. Come and see JR Motorsports owned by Dale Earnhardt Jr, Team Penske, and Kyle Busch Motorsports. At each of the shops you can see cars, trophies, memorabilia, and more. In the Penske shop, you can walk the 432 foot fan walk that gives you a birds' eye view onto the garage floor. Find more information on each NASCAR race team shop at the Mooresville CVB Website.
Hotels and Airbnbs near Mooresville, North Carolina
Visit Downtown – Main Street
Stroll down historic Main Street for shopping, great food, and a little area history.
NC Auto Racing Walk of Fame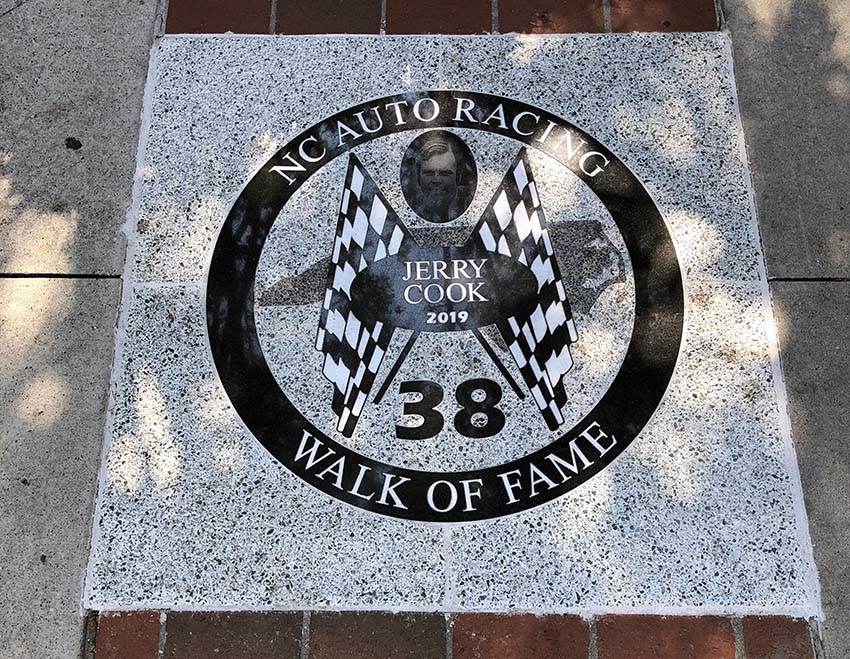 Movie stars have the Boulevard of Stars in Hollywood. NASCAR legends have their own "Walk of Fame" here in Mooresville. It is, after all, known as Race City USA. Legends of NASCAR are honored here along Main Street with etched stone pavers that bear their name, car number, and year of induction. Walk starting at the Charles Mack Citizen Center and you'll find Dale Earnhardt, Rusty Wallace, and others.
DE Turner Hardware
This hardware store has been open since 1899 and stepping inside is like stepping into a time gone by. Inside this historic building, you'll find a fully functioning hardware store with tools and supplies, but also locally made honey and gift items. Tour the shop and find collected antiques, memorabilia, and original fixtures too.
Richard's Coffee Shop & Welcome Home Veterans Living Military Museum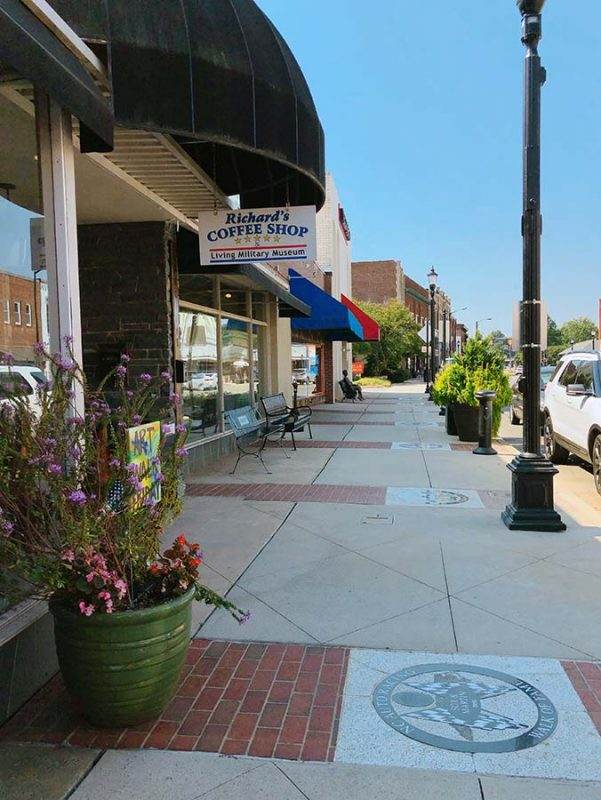 This Main Street business started as a coffee shop. Throughout the years it has evolved to become that AND a living history museum dedicated to US service members past and present. Inside you'll see a large collection of artifacts, books, pictures, and awards. It's a popular meeting place for the community as veterans receive free coffee on Thursdays and Saturdays mornings feature a live music jam.
Epic Chophouse
Easily one of the best restaurants in the city, plan for dinner at this downtown steakhouse. The menu features prime aged steaks, seafood, and an extensive wine list.
Mazeppa Park Mountain Bike Trail

Singletrack riders will get excited over this 4.9 mile easy/intermediate loop that starts and end at the city's Mazeppa Park. Riders will find 2-11% grades that is great fun.
Zootastic Park
Families love this privately owned zoo that houses a variety of animals from large cats to lemurs, sloths, and giraffes. If you don't want to walk, you can take a wagon ride, included in your admission price. For anyone looking for a unique experience, book a private animal encounter. Get up close with lemurs, baby Wallabies, Caracals (cats), Fennec Foxes, and others. Visit the Website for more information.
Carolina Auto Racing Hall of Fame
The North Carolina Auto Racing Hall of Fame is a must for any racing fan. This museum, art gallery, and visitor center showcases the history and story of auto racing to present. You'll find all types of auto racing represented here from stock cars to drag racing. You could spend hours looking at all the memorabilia and over 35 race cars on display. Website
GoPro Motorplex
Here you get to take the wheel in a high speed rental kart. Speed around the GoPro Motorplex 0.7 mile, 11 turn track at speeds up to 55 MPH. This is the only outdoor course in the state. Bring your own kart or rent one for high speed fun! Visit their website for daily hours.
PIT Indoor Kart Racing
Race to the checkered flag at one of the largest indoor kart track in the US. Race up to 40 MPH on a course with 20 challenging turns. This entertainment site is also home to laser tag, escape rooms, hatchet throwing, and an arcade. Website

Where to Stay in Mooresville
On my recent trip, I stayed at the Holiday Inn Express & Suites Mooresville – Lake Norman. It's convenient to Interstate 77 and River Highway. Rooms were updated and clean. Staff was great and breakfast was everything I expect from a Holiday Inn Express. Find currents rates here at the IHG website or at Booking.com.
Thank you to Mooresville Convention & Visitors Bureau for providing complimentary lodging, meals, and attraction tickets for research purposes. All opinions stated are my own.