We're going to Disney World! In a few short weeks, our family is headed to the Happiest Place on Earth. We are so excited. Now I just have to plan it out and find ways to save money to help pay for it.
The travel budget is $3000. That's 5 people, 10 days, and endless fun. We've been to Disney before and found several ways to save money. I want to share a few tips on traveling to Disney World on a budget that won't sacrifice fun. They have helped me in the past and they will help you too.
We can't wait to leave for our Disney World trip. My kids are already making their lists of which rides they want to go on and what foods they want to eat. I love the memories a Disney trip offers. Every time we go, we experience something new and always have a great time together.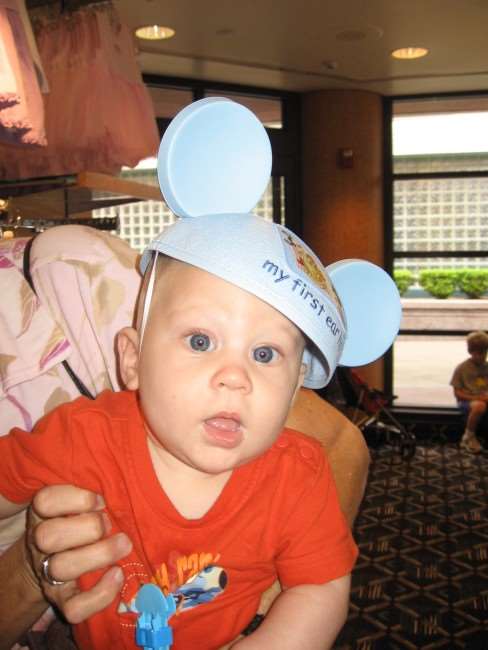 On our first visit in December 2007, my youngest was 7 months old when he got his first set of Mouse ears. I have countless photos and memories of my family having fun together. When you can go to Disney, you can go on a budget and not sacrifice fun. It will always be my first choice of travel destinations.
Make Travel a Priority
Before you have a destination in mind, create a travel fund and put money into it every month. We have done this for several years and it allows to us to travel and not worry about where the money is coming from. To help build that travel fund, use a rewards credit card, instead of paying cash for everyday purchases like gasoline, groceries, and the cell phone bill. The points or miles build up for purchases you make all the time without having to sign up for things you don't need. Just be sure to pay off your balance at the end of each month so you don't incur additional costs. You can use the points or miles you earn for trip related expenses.
Discover is ranked "Highest in Customer Satisfaction with Credit Card Companies". Their Discover it Miles card is a good card for travelers because you can redeem miles for any amount of cash or receive a credit on your statement towards travel purchases; airline tickets, hotel rooms, car rentals, commuter transportation and taxicabs. With no annual fee, it is a great way to earn money to help pay for your next family vacation.

Getting to Disney World
Driving is often the cheapest transportation option, but watch for online airline deals that can save you money.
Initially, we weren't going to Disney this year, but I found a GREAT deal on airline tickets for my family. It was too good to pass up 5 round trip airline tickets from Dallas to Orlando for less than $500 with baggage fees. That's total, not per person! With a deal like that, it's cheaper than driving. When you use the Discover it Miles Card, you can fly anywhere anytime. You can buy your tickets with any airline and will get a credit back on your Discover statement plus earn 1.5 times the miles for using the card when you booked the tickets. Their miles never expire and when you build up enough of them, you can actually fly for free!
Lodging
Think beyond a hotel room and consider renting a house or condo.
I love staying on Disney property, but with 5 people, it can get expensive. I have found the cheapest way to stay in Orlando is in a timeshare condo or by renting a house. Both offer full kitchens so we can cook and eat in our room, thus saving us more money. We will often eat breakfast every day there, eat lunch out, and then eat dinner back in our unit most nights. Plus a condo or house gives us plenty of room to relax and spread out, if needed. On this upcoming trip, we're saving in a condo. We are exchanging our timeshare to stay at a local property for the price of a reservation fee ($95). Win, win!
If you want to reduce your costs even more, travel with another family and split the cost the house. You'll reduce your lodging costs and double your fun by vacationing with friends or family.
Disney Tickets
Park tickets will be one of your biggest expenses. Think about how much time you will be in the park and buy what you need.
Normally during a 7 day trip, we are only in the park 4 days, one day per park with the Park Hopper option. The Park Hopper allows us the option of bouncing around the parks. We buy the Salute to the Military Tickets to save even more money on park admission. These tickets are for military members and retirees and they offer a great savings over park prices. You can find discounted tickets when you book through a travel agent, through auto club partners, and other places.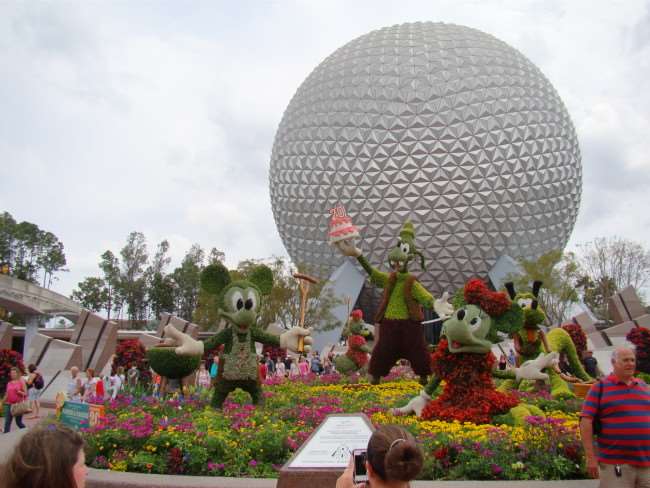 Getting to your destination and where you'll stay once you get there will always be two of the biggest expenses in any trip. No matter where you decide to go on vacation, careful planning can help you get there for less money. Having a Discover it Miles card can help you save money faster and allow you to travel more often. As an introductory offer, Discover it Miles card members will receive double the amount of miles they've earned at the end of their first year – with no spending cap. So that means more miles to create more memories.
What kind of vacation do you want to take next?
I was selected for this opportunity as a member of Clever Girls and the content and opinions expressed here are all my own.