Enjoy a taste of the tropics with this Tropical Pineapple Smoothie. The blend mango, pineapple, coconut, and banana are classic tropical flavors. The are sweet and tangy, perfect for whisking you away to an island paradise.
Smoothies are great for breakfast. If you're in a rush, just whip them up in your blender, pour into a glass or lidded jar, and you're off. It's a healthy way to get fruit into your diet. To make it even easier, you can create smoothie bags and store in the refrigerator. Smoothie bags are containers with pre-measured amounts of fruit that you simply add to the blender and go.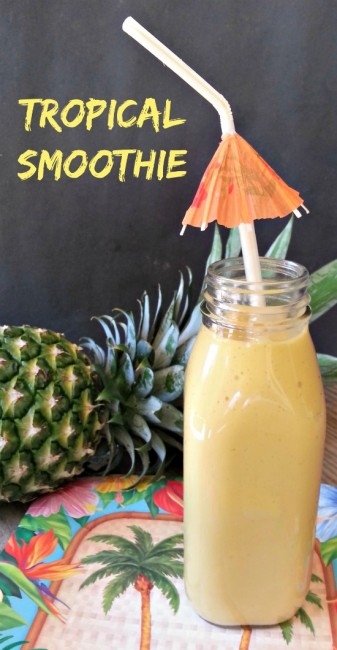 Yield: 2-4
Tropical Smoothie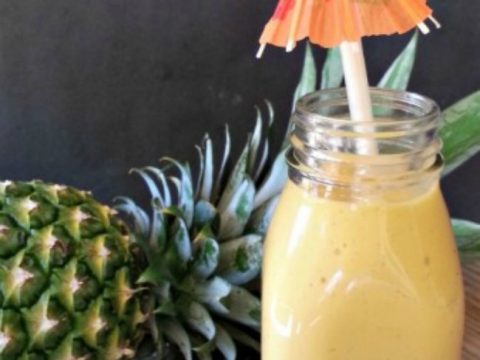 Ingredients
1 cup mango chunks
1/2 cup fresh pineapple chunks
1 cup coconut milk, unsweetened
1 banana, frozen
Instructions
Add all the ingredients into a blender and blend until smooth.
Pour into glasses and serve.
If you want to change things up, transform your Tropical Pineapple Smoothie into a frozen treat. Just freeze your pineapple smoothie into ice molds or Popsicle trays to create a delicious freezer pop. These Tropical Pineapple Smoothie Ice Pops make a welcome break from summer heat. You'll even get the pickiest of eaters to enjoy a healthy snack.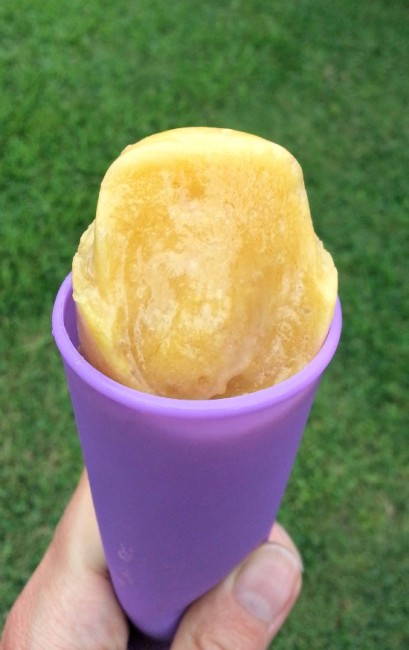 These silicone popsicle tubes are some of my favorite. The kids are always filling them with fruit juice and different smoothies for a push-up pop. They're self contained and less mess than other popsicle molds or forms. You can find the ones I have here. (affiliate link)
What is your favorite smoothie flavor?
**This article does contain affiliate links.