I recently partnered with Chickasaw Country to travel down to Duncan in southern Oklahoma. We packed our fun-filled weekend getaway with things to do in Duncan and the surrounding area.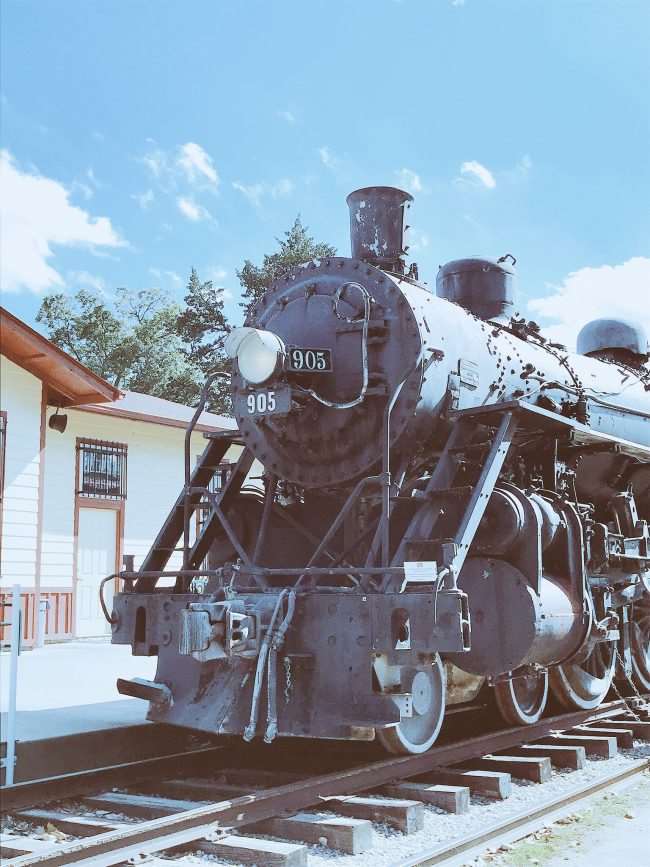 Duncan, Oklahoma
Oklahoma is filled with great places to explore. If you want to find places where cowboys once roaming the plains, Duncan is the place to visit. It's home to one of the top western museums in the country, one of the last remaining steam locomotives, and other fun family destinations. If you are looking for a weekend getaway in Oklahoma, south-central Oklahoma is it.
Many of my travel destination articles are all about outdoor adventure and active fun. I don't talk enough about the flip slide of that which is the relaxed weekend getaway. It's fun to step back, slow down, and take it easy for a change. Sometimes in the city, that is a little harder to do. But when you go to visit a small town like Duncan, Oklahoma it's not only possible, but encouraged.
Where is Duncan?
Duncan is a small town about 1.5 hours southwest of Oklahoma City, 2.5 hours west northwest of Fort Worth, Texas, and an hour from the picturesque Wichita Mountains Wildlife Refuge. After the Civil War, the town quickly became a stopping point along the Chisholm Trail. This trail, named after trader Jesse Chisholm, was used by cowboys to drive millions of cattle through Oklahoma as they made their way from Texas to Kansas. Today you can rediscover that American history and find new adventures for you and your family.
Things to Do in Duncan, Oklahoma
Chisholm Trail Heritage Center
The Chisholm Trail is what made Duncan, Oklahoma famous. It was a stopping point for people to restock needed supplies like beans, coffee, and bacon. Yes bacon!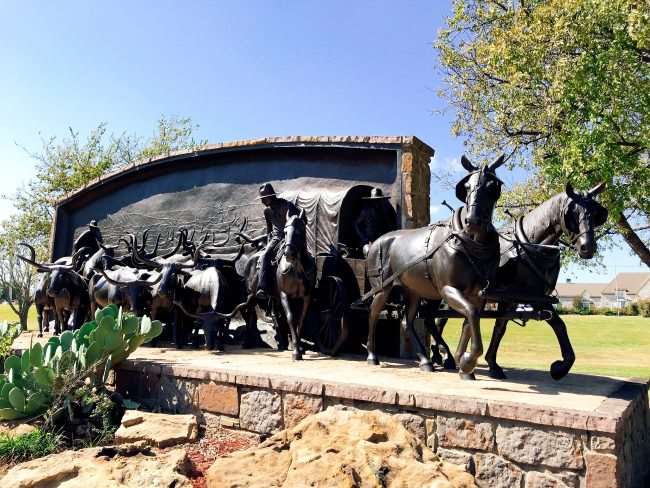 It seems only fitting to start our trip here. The Chisholm Trail Heritage Center is a great interactive museum designed to entertain and educate all ages. It pays tribute to the cowboys who drove cattle through the area in the late 1800's and shows visitors what life was like back then. Try your hand at roping a steer, become part of a cattle drive in the 4D experience theater, learn about prairie animals, and listen to the stories of the cowboys.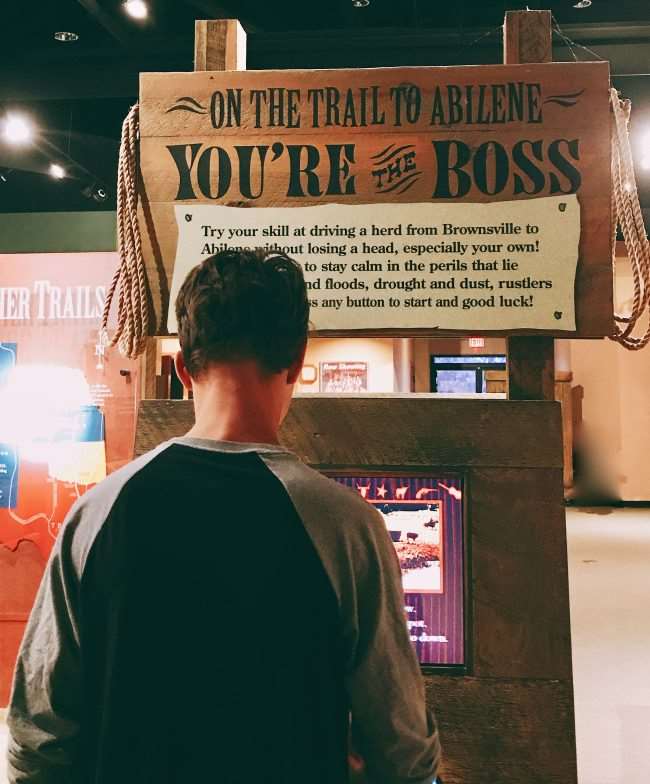 The center has been named one of the top ten western museums by True West Magazine and is currently celebrating the Chisholm's Trail's 150th year. Read more about our visit to the Chisholm Trail Heritage Center and why it's a must see site in the area.
Rock Island 905 Railroad Depot & Museum
On to a different type of horsepower at this fun museum in Duncan's Fuqua Park. The Rock Island 905 Railroad Depot Museum has one of the only two coal fired steam engines on display in the country. The museum and its volunteers are restoring this old beauty. But you can still climb aboard and get an idea of what it was like to sit instead and ride the tracks.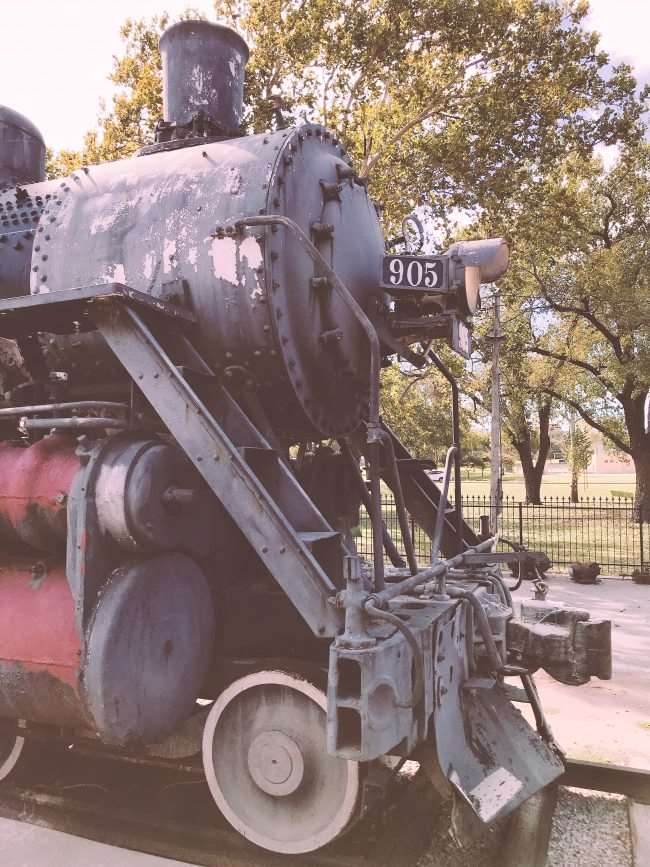 The 1892 train depot is a replica and houses both the museum and gift shop. Inside you will find model trains, turn of the century antique displays. Volunteers love to turn the overhead model trains on so visitors can see them run. If you like trains, this is a fun place to visit.

Duncan's Fuqua Park is actually home to two museums. We loved that we could visit this museum and then walk next door to the Stephens County Historical Museum. If you need some outdoor time, the park is a great stop for the family.
Stephens County Historical Museum
The Stephens County Historical Museum is a free museum (donations accepted) preserving the history of this area through photographs, artifacts, and a large collection of stories.

You'll find artwork from local artists, a replica of a pioneer log cabin and school room, to antiques used by area residents.
On my recent visit, I talked with Museum Director Cova Williams. She was a wealth of knowledge about the area and it's history. Before visiting Duncan, I didn't realize that this was where Halliburton Energy Services was founded. Oklahoma is a huge oil & gas state and Halliburton is one the world's largest oil field service providers.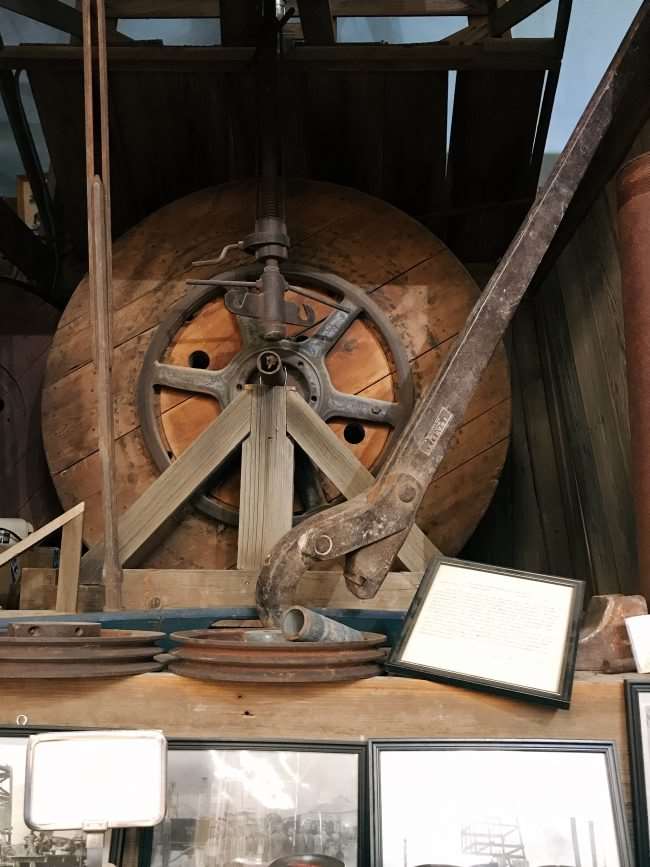 The company has since moved, but the exhibit pays tribute to its beginnings in the Duncan area. Ms. Williams shared stories about the early days of Halliburton and how founder Erle P. Halliburton rewarded ingenuity in his employees. The museum houses several large pieces of original artwork commissioned by Halliburton, countless photographs, and other memorabilia.
Things to Do in South Central Oklahoma
Chickasaw National Recreation Area, Sulphur, OK
About an hour from Duncan, due east on Highway 7, you'll find the Chickasaw National Recreation Area in the town of Sulphur, Oklahoma. This area is located in the Arbuckle Mountains and is a beautiful place to explore.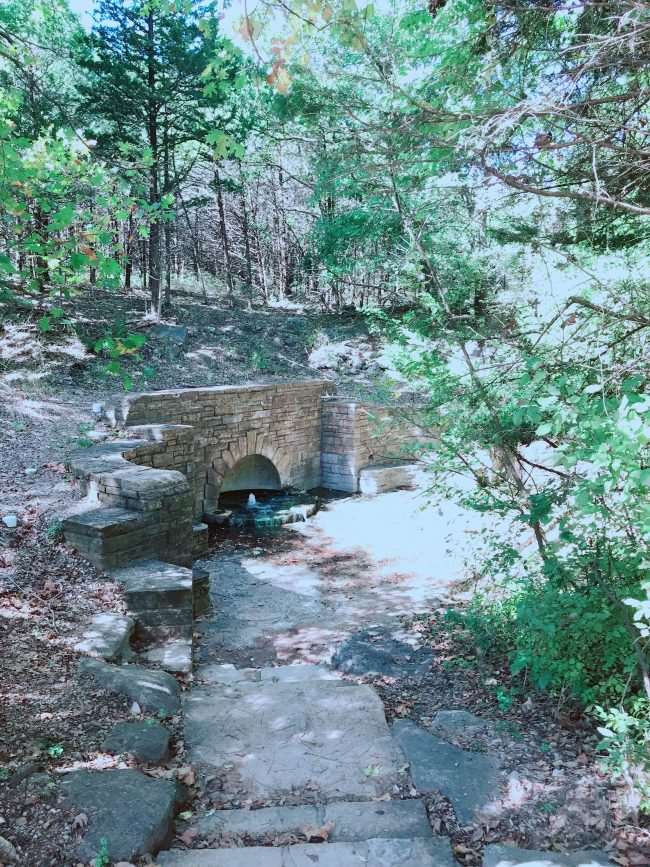 Visitors year around can hike the many trails the park offers. One of my favorite trails is the Buffalo Path Trail.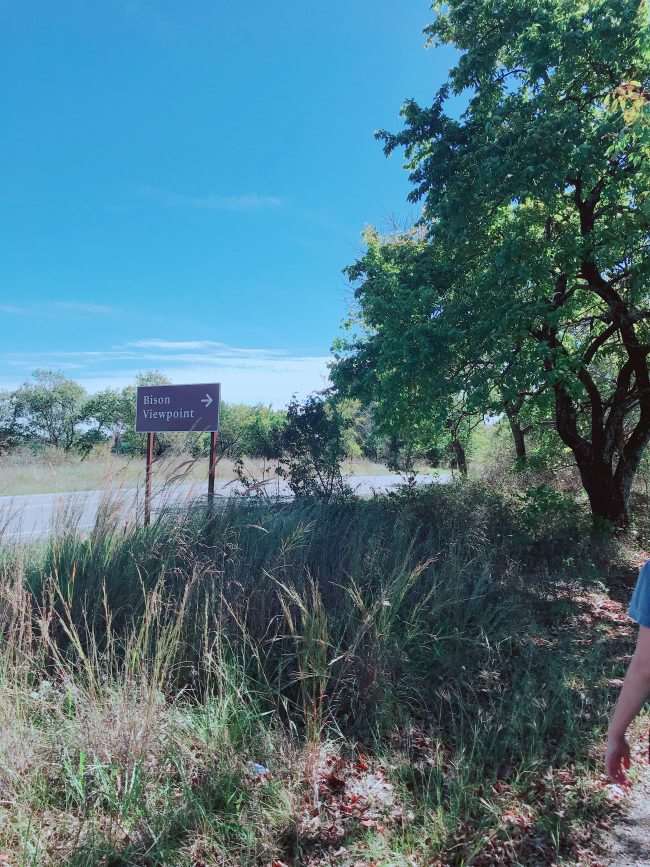 It's a 2.0 mile loop that takes you past a small lake and the park's bison enclosure. There are is also camping, boating, and swimming. During the summer months, the area is extremely popular with visitors. The cool natural spring water is a great way to beat the summer heat.
Toy & Action Figure Museum, Pauls Valley, OK
Get ready to be a kid again and visit this museum dedicated to toys & action figures. Named one of Time Magazine's "Top 50 Most Authentic American Experiences," this museum is a place like no other.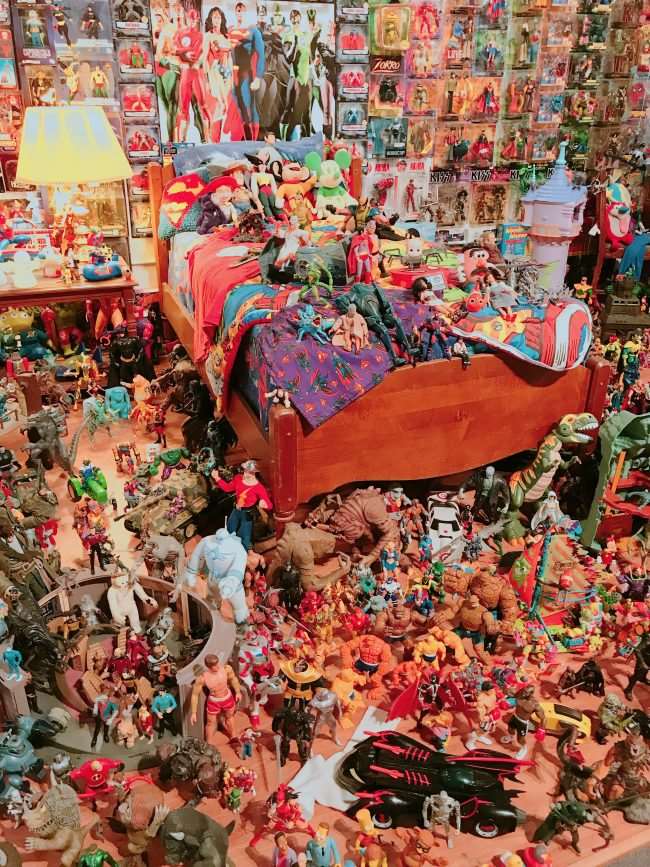 You can spend hours looking at the toy diorama where every square inch on the space is covered in toys. Funny part is that if you look close enough you'll find that it's not a kid's room, but an adult's. There are subtle clues that give it away like the Superman boxer briefs and Flash T-Shirt laying on the bed.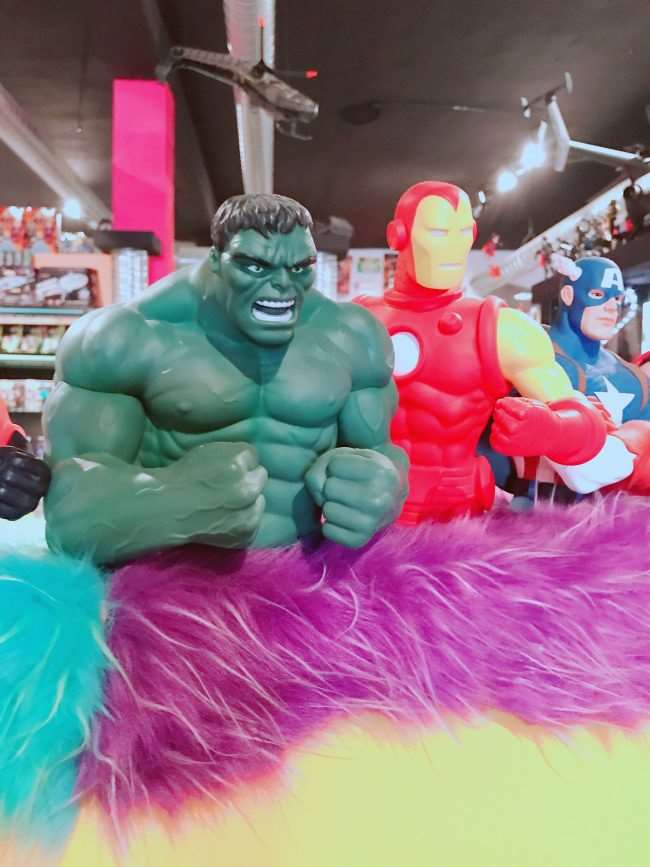 Throughout the museum you'll find exhibits dedicated to various types and brands of toys; Batman (complete with Bat Cave), Lord of the Rings, Star Wars, DC Comics characters, and others. Make time to do the scavenger hunt. During our recent visit, it was Wonder Woman themed. It makes you slow down and look closer.
Read more about the Toy and Action Figure Museum.
Where to Stay in Duncan, OK
Duncan has a variety of places to stay including an award winning bed and breakfast called the Lindley House Garden Cottage Bed and Breakfast. This is where we stayed during our recent trip to Duncan.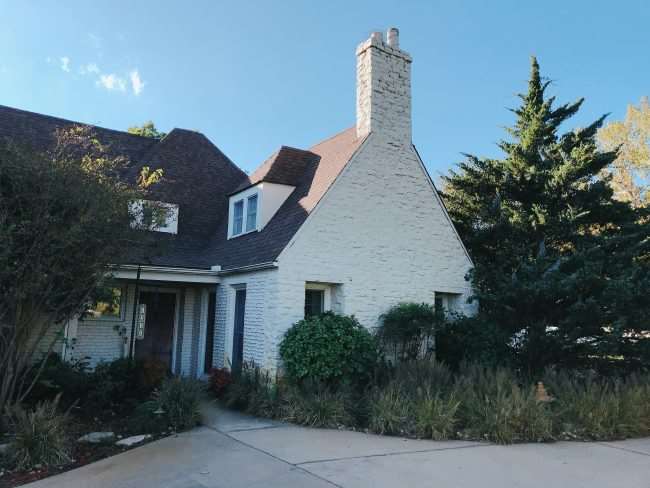 Lindley House is located in Duncan just down the street from the Duncan Golf and Tennis Club. The grounds are beautifully landscaped with plenty of areas for you to sit and relax. It's run by a local couple, Cecil and Debbie who are wonderful. They ensure that your visit is everything a bed and breakfast should be.
Although you might think that a bed and breakfast is couples only, Lindley House is quite family friendly. We stayed in the Executive Suite which had room for 5 people. During our stay there was another family with a younger child as well. The movie library features an extensive collection of family friendly movies, the common area has puzzles and games to play, and there is also an on-site putting green. If you'd rather just curl up by the fireplace with a good book, you can do that too.
In the morning, you'll be treated to a freshly made breakfast.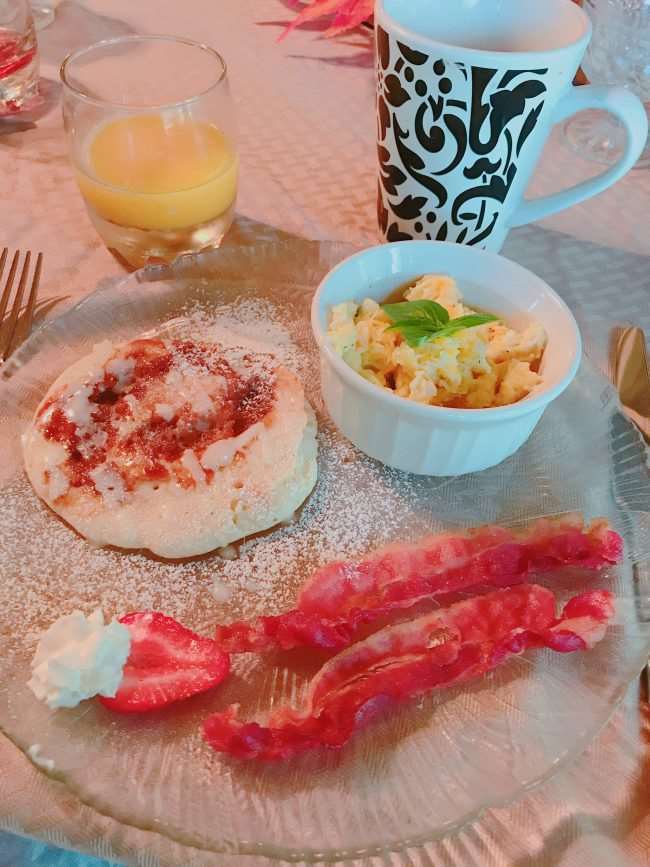 During our visit, we had the most delicious Cinnamon Roll Pancakes, scrambled eggs, fruit salad, and bacon. It was a great way to start the day. I got the recipe and look forward to sharing that with you soon.
Places to Eat in/near Duncan, Oklahoma
Viridian Coffee, Duncan, OK
This local coffee shop just opened their brick and mortar shop in Duncan. They are serving up great coffeehouse drinks as well as fresh made baked goods.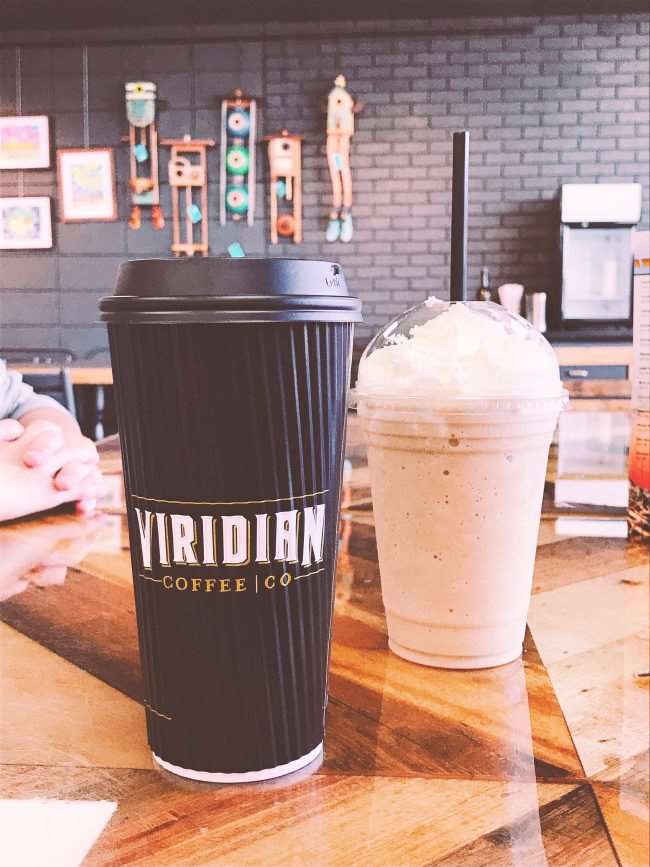 In the back of the shop, they are roasting their own beans daily. It's little things like that which make this a favorite among fellow coffee drinkers.
Camelback Corner Convenience Store, Duncan, OK
This is a hidden treasure serving delicious barbecue. From the outside, you would never know what awaits you inside. Thanks to Chad at Travel Oklahoma for recommending this C-Store Barbecue spot just on the outskirts of Duncan. You can find it on US Hwy 81 at Camelback Road. We actually drove past it and we were looking for it.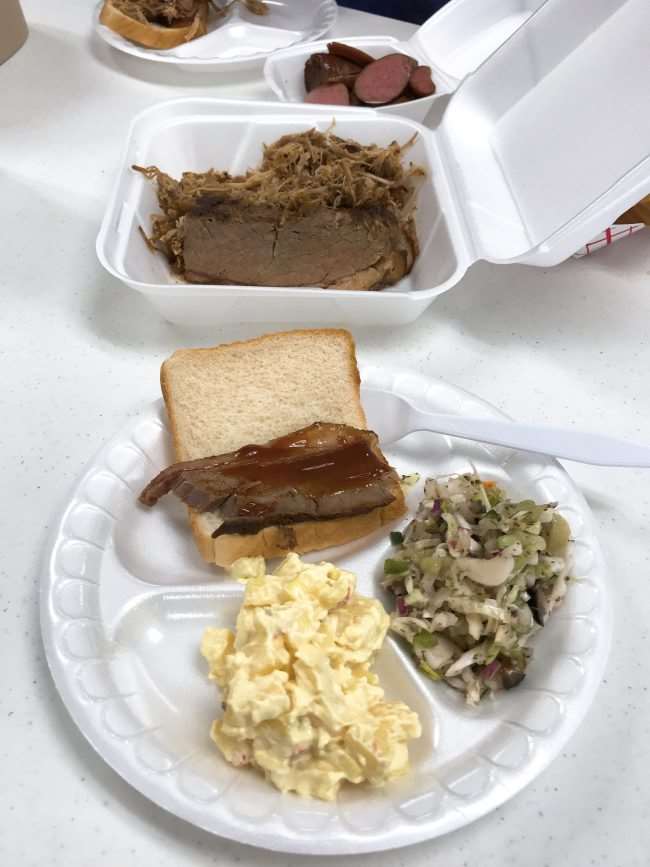 Walk up to the counter at the Camelback Corner Convenience Store and order your food, then sit at one of the long tables inside the convenience store. I can highly recommend the smoked brisket, sausage, and pulled pork. Their coleslaw is really good too, but unlike anything I've had before. It has a vinegar base with loads of celery, cabbage, and olives. I will need to try and recreate this one soon.
DiCintio's Pizza Cucina, Marlow, OK
Just a few miles north of Duncan, you will find a great New York style pizzeria called DiCintinio's Pizza Cucina. This is one of the best meals we had on our recent visit. Portions are huge and food highly recommended.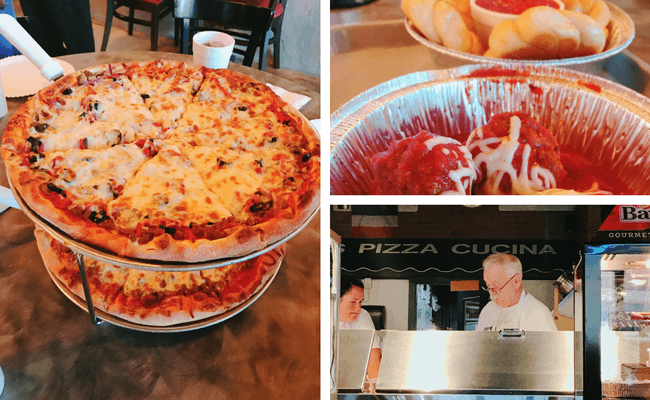 Between the 5 of us, we had 2 large pizzas, garlic knots, and an order of meatballs. We ended up taking a whole pizza home. Meatballs were fantastic!
Bedre Cafe, Sulphur, OK
This small diner will remind you of an old fashioned soda shop. They serve up deli sandwiches, ice cream sundaes and shakes, tasty desserts, and coffeehouse style drinks.

You'll find it in the Artesian Hotel just across the main entrance to the Chickasaw National Recreation Area. If you want to eat outdoors, you could dine on their outdoor patio or order your meal to go and walk across the street to enjoy your meal in the Chickasaw National Recreation Area.
South-central Oklahoma provides several weekend getaways in Oklahoma for families. There are plenty of things to do in Duncan and surrounding towns for anyone looking for a family fun. Whether you are looking to do a weekend getaway in Oklahoma or just driving through, your next adventure awaits.
Thank you to Chickasaw Country for sponsoring our weekend getaway in Oklahoma. We loved visiting Duncan and the other towns in south-central Oklahoma. We received complimentary lodging, admission, and meals for many of the places mentioned. All opinions are my own and are based on my most recent trip.
SaveSave
SaveSave
SaveSave
SaveSave
SaveSave
SaveSave
SaveSave