For 12 days, the Minnesota State Fair offers visitors an abundance of food, fun, and top notch events. One of the biggest draws to the fair is the food. From food on a stick to frozen treats, you'll be about to eat to your heart's content. But that can also do a number on your wallet. With three kids, a trip to the fair would get really expensive for us. So instead of a standard food list, I've put together a list of 10 Healthy MN State Fair food under $5.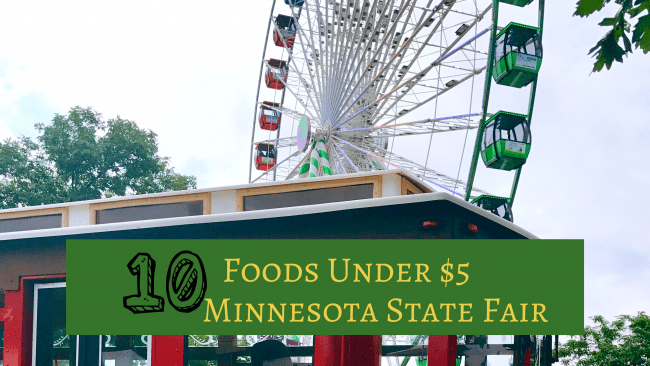 10 Healthy MN State Fair Food under $5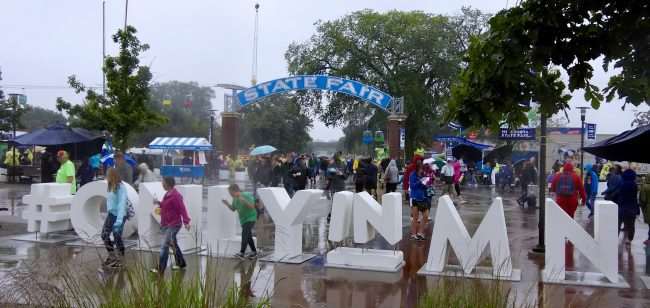 FREE Coffee/Caffeine Fix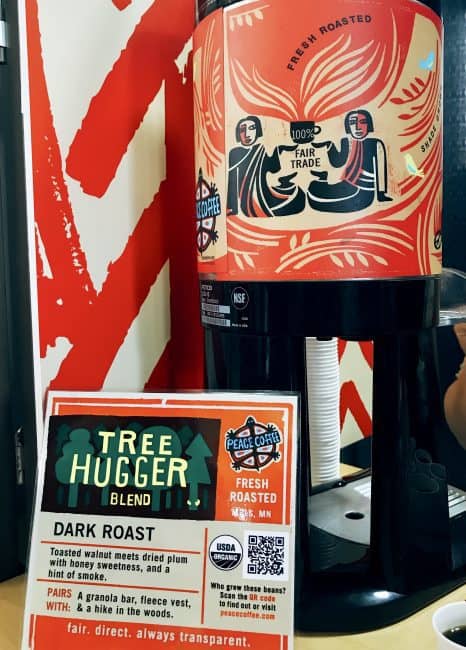 Inside the Eco Experience, from 9am to 3pm, you'll find local Peace Coffee sampling their Tree Hugger Blend and the classic Blue Ox blend. Their coffee is Fair Trade and certified organic.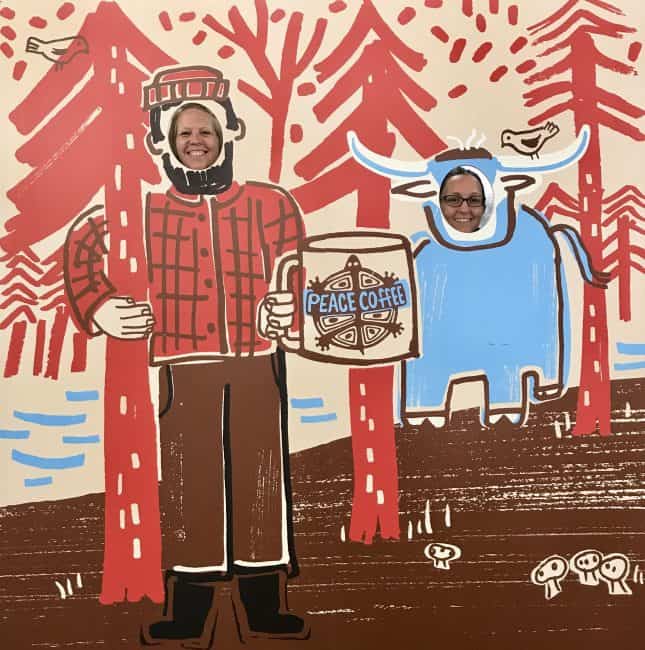 Grab a cup of free joe and take a picture as Paul and Babe.
Fresh Fruit
It's true the fair is all about the fried foods, but at the Produce Exchange you can taste just how sweet healthy foods can be. Grab one of their Sweet Dream Organic Peaches for $3. They are HUGE, like the size of a softball.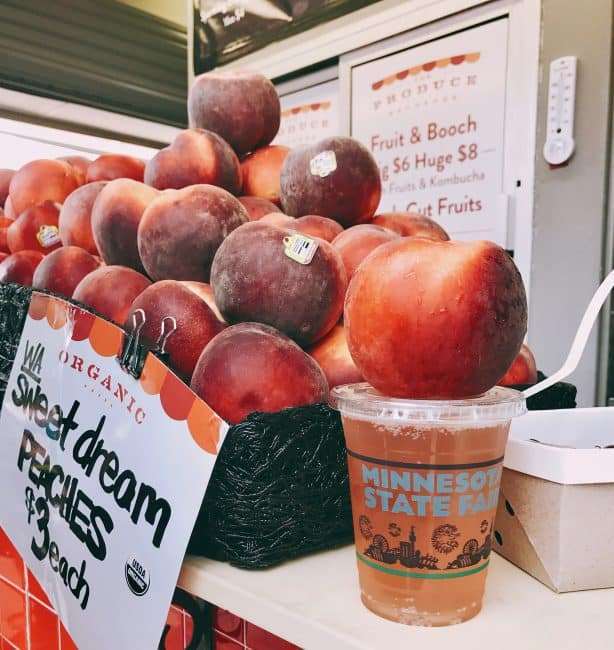 Also at The Produce Exchange, order a 12oz cup of Kombucha on Tap. This lightly fizzy, fermented tea drink comes in Guava, Lemon, Or Lychee for just $5.
Money Saving Tip: Get the Fruit & Booch Combo for $6
Frozen Delights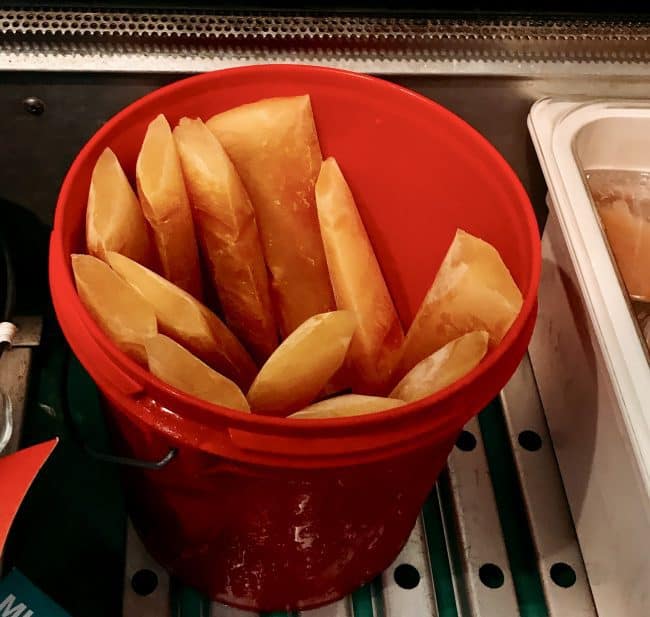 Taste just how sweet Minnesota apples are with an Apple Cider Freezer Pop. This frozen treat is pressed from local apples. Best of all, it's just $1.50.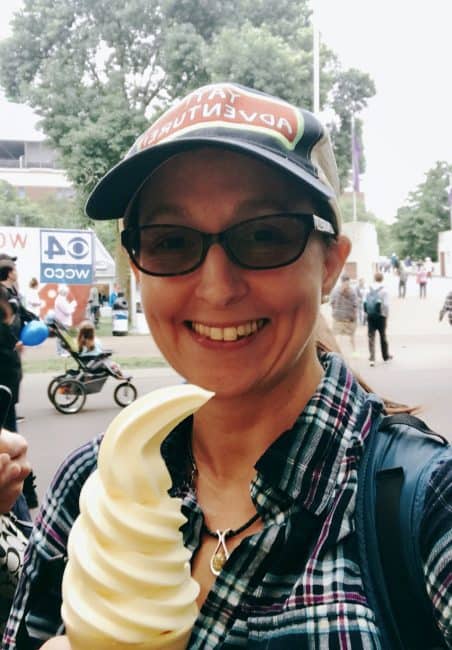 The Pineapple Dole Whip has a cult following in Disney Parks. Now you can find this frozen pineapple soft serve at the MN State Fair. Choose between pineapple, raspberry, or a swirl for a $4 (cone) or $5 (waffle cone).
Food in a Stick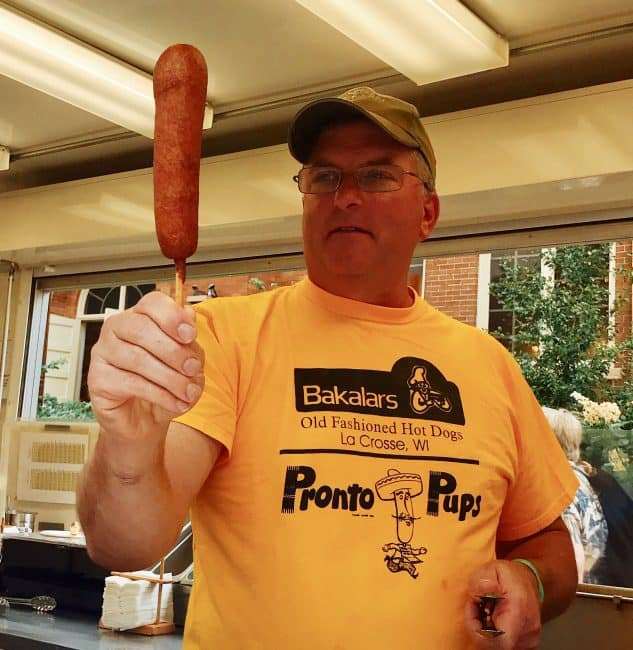 So a corn dog isn't a great healthy option for this list of healthy MN State Fair food, but it is the fair. One won't hurt. Grab the infamous Pronto Pup all around the fair for just $4. This isn't your ordinary corn dog. Instead of a cornmeal batter, the Pronto Pup is coated in a flour batter closer to pancake batter. It's a difference you are just going to have to try.
You can find all kinds of food in a stick at the state fair, including my favorite BACON. Healthy MN State Fair food? It's bacon! I rest my case. Order up Bacon on a Stick for just $4. This thick cut slice of maple bacon is delicious. It's bacon, how could it not be?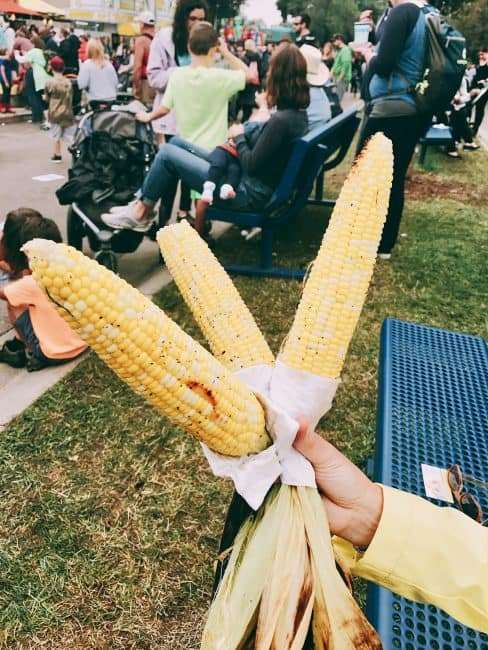 Now roasted corn is a great healthy option. This is the healthy side of food on a stick and a fair favorite, Corn Roast. These freshly roasted ears of corn are just $3 an ear.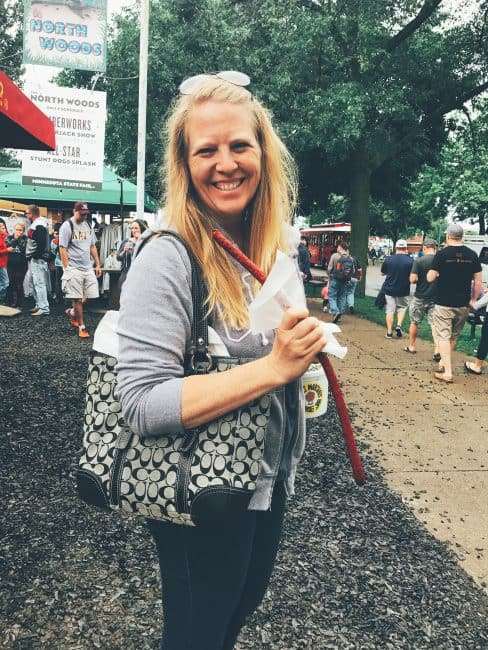 Grab a smoked meat stick at Smokin' Joe's Smokehouse at the North Woods. They have a variety to choose from, but the nearly 2ft long Teriyaki Beef Sticks is pretty awesome at just $4.
Sweet Martha's Cookies and Milk
If you ask anyone what the best food at the MN State Fair is, they will probably say Sweet Martha's Cookies. Sweet Martha's has been at the fair since 1979. On a busy day they bake up over 1 million cookies. Although their cookie cones and buckets aren't under $5, if you consider them by the dozen, they are. A bucket of cookies is $16 and contains about 4 dozen cookies. So you are only paying $4 a dozen (more or less). So grab a few friends and split a bucket.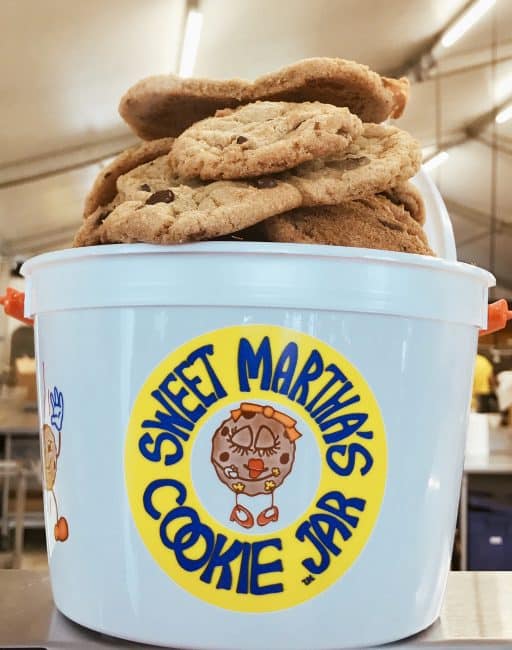 You can't have cookies without milk. Right next door to the Sheep & Poultry barn (Judson & Clough), is a stand selling unlimited cups of milk for just $2. You can take you bucket of cookies and have cookies and milk until as long as you like.
The Minnesota State Fair is huge and has so many foods to try. This list of 10 foods under $5 at the MN State Fair is just a taste of what is available. If you want a list of FREE things to do at the Minnesota State Fair, be sure to check out this list at Simplify Live Love.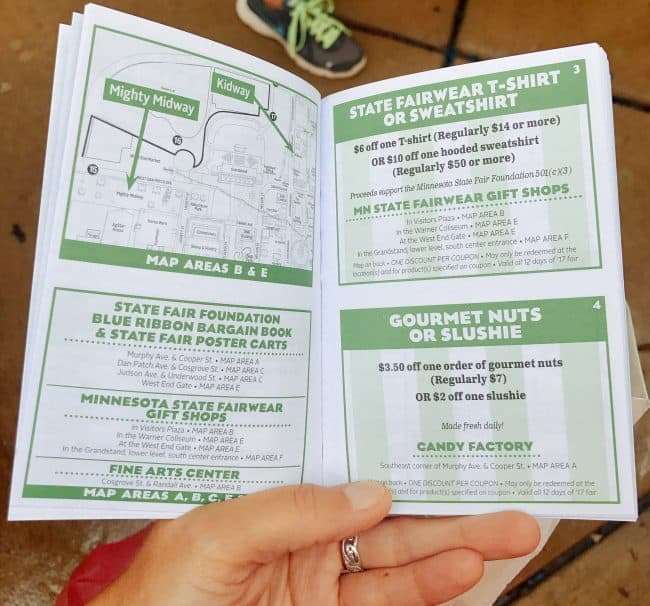 To save more money, get yourself the Blue Ribbon Bargain Book for $5. It is filled with 150 coupons for food, products, and attractions. It will help keep more money in your wallet to explore even more.
This year, I went to the Minnesota State Fair thanks to Roseville Visitors Association. They invited several writers and bloggers out for a fun filled trip to experience Roseville, the state fair and surrounding areas of Minneapolis, St. Paul, and Bloomington. All opinions are my own and based upon my experience during this recent visit.
Have you been to the MN State Fair? What are some of your favorite fair foods?