Disney's Dole Whip is a pineapple ice cream that tastes like summer. It is light, refreshing, and has the perfect amount of sweetness to it. This dessert is a must-have snack for many Disney Parks visitors all around the world – Disneyland, Walt Disney World Resort in Florida, Tokyo Disneyland, and Hong Kong Disneyland among others. Now you can make this iconic treat from home with this recipe!
Now you can create this Disney Snack at home!!!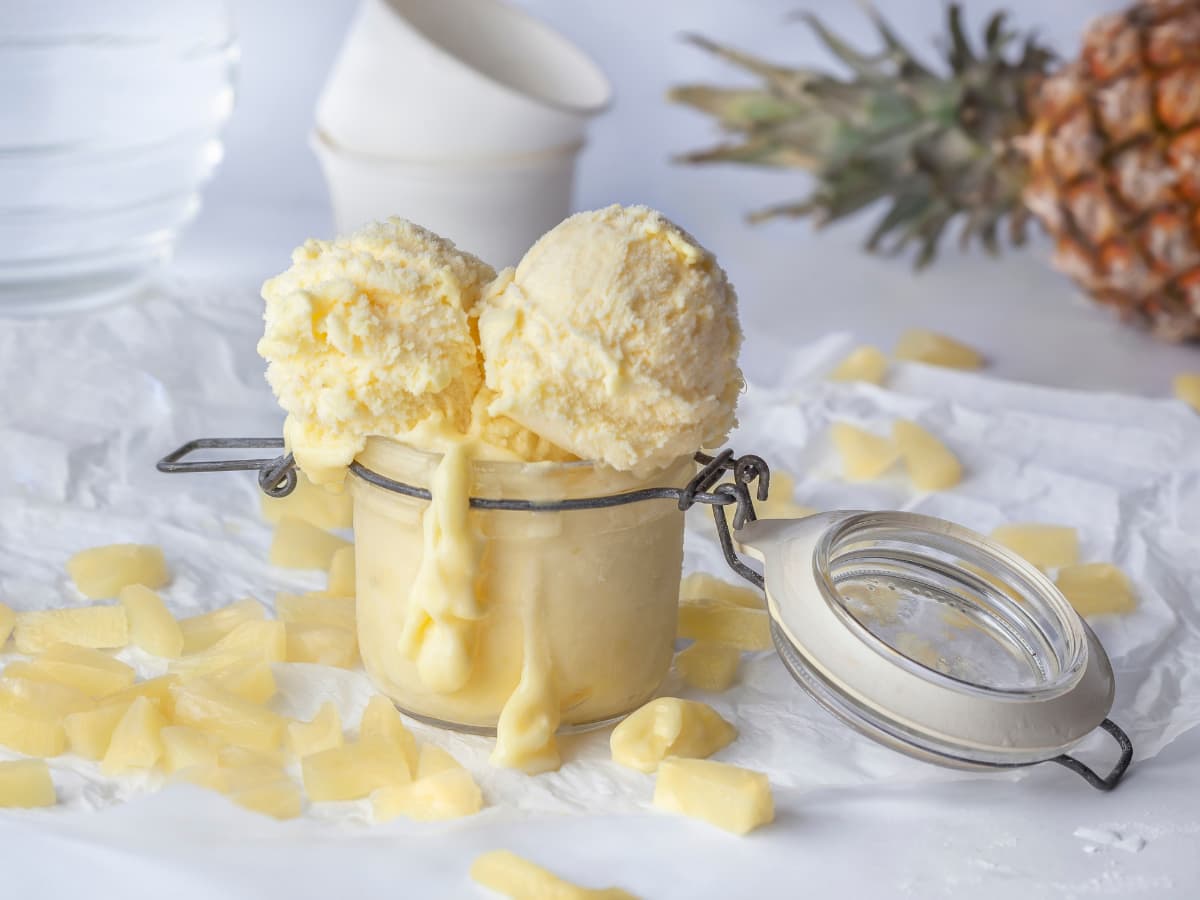 Favorite Disney Parks Snack
I get a Dole Whip or a Dole Whip Float every time we go to Disney World in Florida or Disneyland in California. The trip just isn't complete without having at least one. If you have never had one, I'm so sorry. But then again, you don't know what you are missing. See some of my other favorite Disney Parks snacks here.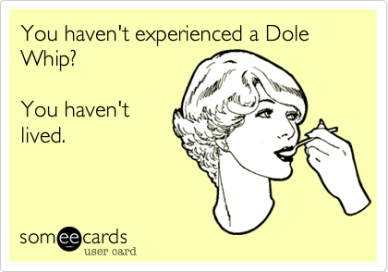 What is a Pineapple Dole Whip?
Dole Whip is a pineapple soft-serve ice cream that was created in Disneyland. Some say it has been around since the 1960s, but I can't find any evidence to support this claim. According to Wikipedia, a Dole Whip, also known as Dole Soft Serve, was created by Dole Food Company.
Our family calls this pineapple ice cream "Deliciousness in a Cup!" In the Disney Parks, you can find it served as soft serve in a cup, as a float with Dole pineapple juice, and served atop a pineapple upside-down cake. My favorite is the Dole Float, but my kids love the traditional soft serve in a cup. The picture below is the Soft Serve in a cup served at Disneyland.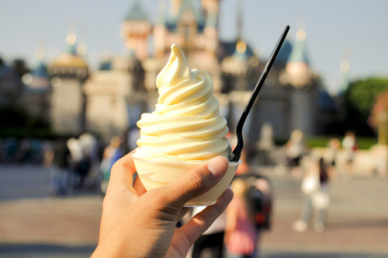 Homemade Dole Whip Recipe
Now you don't have to go to a Disney Park to enjoy a Dole Whip. This simple recipe is our version of the classic.
My version for the Pinneaple Dole Whip recipe has only 5 ingredients. I make a large batch using a 4-quart ice cream maker because it's the only way I can ensure I get at least one bowl in my house. Seriously, this frozen treat disappears in my house faster than you can say "Bibbidi Bobbidi Boo". For smaller machines, just half or quarter this recipe. If you want a 4-quart ice cream maker, I recommend this one. For smaller 2 quart ice cream makers, I have and recommend this one.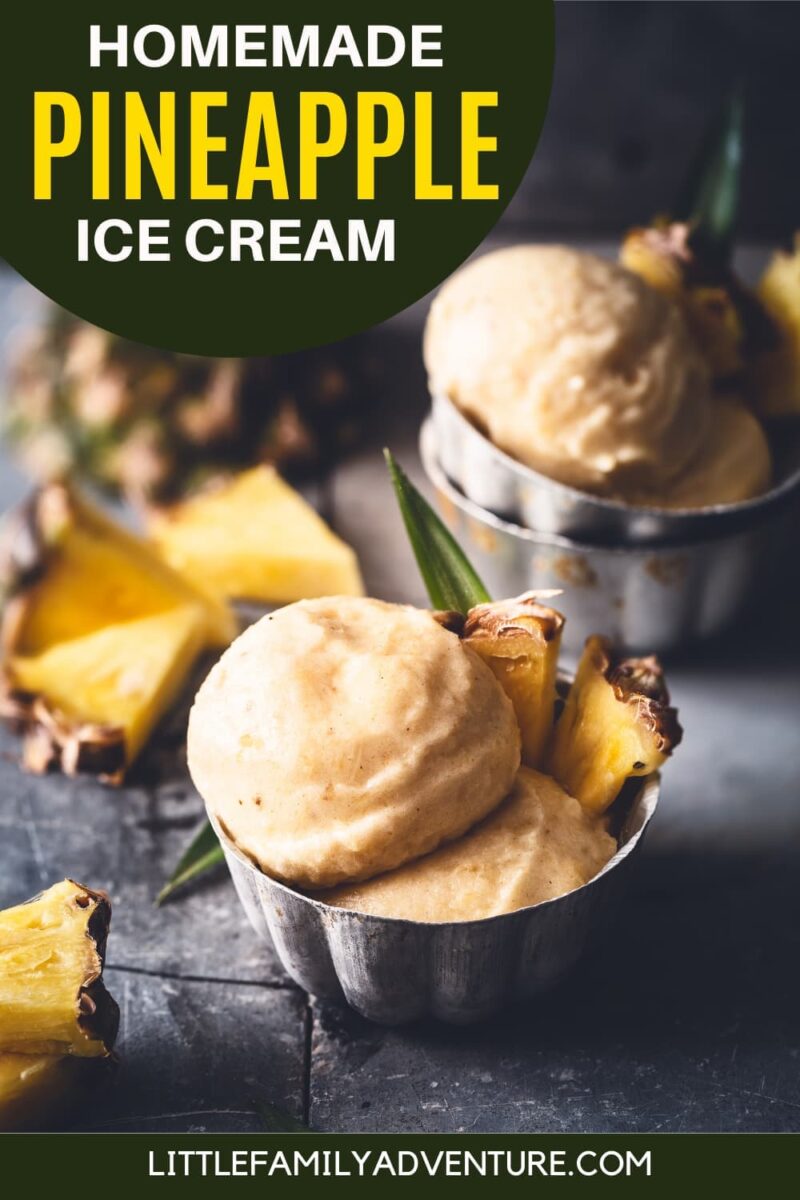 Pineapple Ice Cream
Ready to enjoy your homemade pineapple soft serve? Here are a few tips:
Eat it as soft serve straight out of the ice cream maker. This is just like what you get in the park. Plus, this is the quickest way to get your coveted Dole Whip.
Serve the ice cream style after the ice cream has been frozen in the freezer. Basically, you've had that initial serving and decided to freeze the rest for later.
Serve as a float served with chilled pineapple juice. You can use soft serve or ice cream with the float.
Serve your Dole Whip adult style with a little something-something. During a past Flower and Garden Festival, Disney started offering a special Dole Whip served with a shot of Spiced Rum. Add a shot of spiced rum to your Dole Whip for an adult-sized kick. I REALLY like it when I added a shot of Captain Morgan's Spiced Rum to 1/4 cup chilled pineapple juice and added it to 2 scoops of soft serve. OH MY …….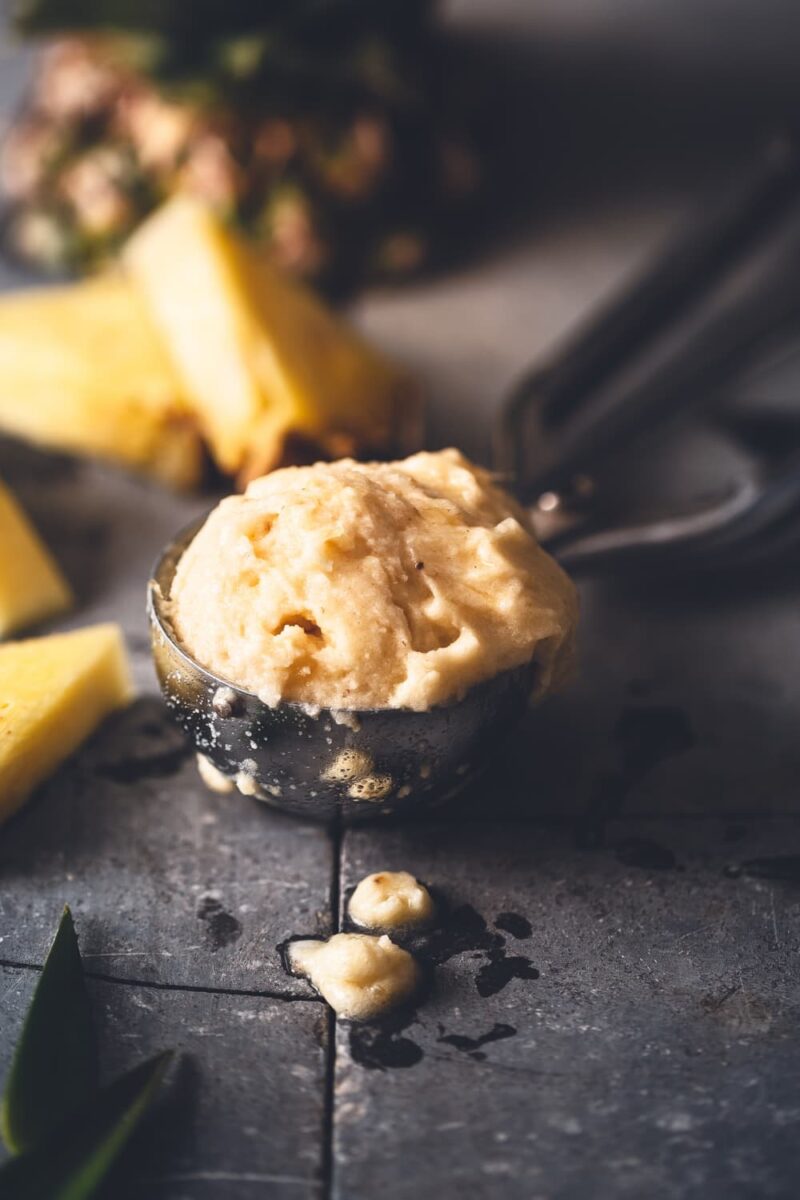 Yield: 3 quarts
Dole Whip - Pineapple Ice Cream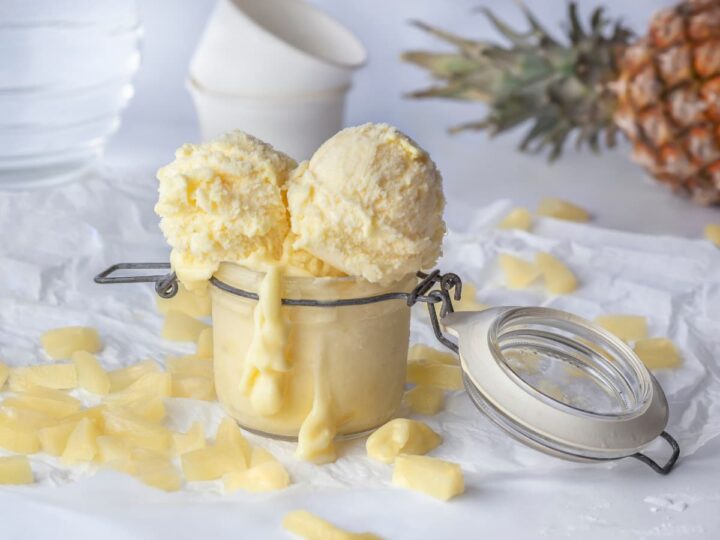 Ingredients
1 quart Pineapple Juice
1 teaspoon vanilla extract
3 cups whipping cream
2-3 cups cane or coconut sugar (start with 2 cups and add up to one additional cup to your taste)
3 cups whole milk
Instructions
Mix everything together and add into your ice cream maker.
Follow directions for your ice cream maker.
Serve immediately once frozen as a soft serve or freeze for ice cream.
Recommended Products
As an Amazon Associate and member of other affiliate programs, I earn from qualifying purchases.
Nutrition Information:
Yield:
24
Serving Size:
1/2 cup
Amount Per Serving:
Calories:

366
Total Fat:

12g
Saturated Fat:

7g
Trans Fat:

0g
Unsaturated Fat:

4g
Cholesterol:

37mg
Sodium:

44mg
Carbohydrates:

63g
Fiber:

0g
Sugar:

42g
Protein:

2g
The original Dole Whip recipe is vegan. But at home, I like the taste of milk in my ice cream, so this version is definitely not vegan. If you are looking for a dairy free version, take a look at my Dole Whip Smoothie recipe than can easily be converted to use nut milk/beverage.
Have you ever had a Dole Whip? If you've ever found one outside a Disney Park, let so know and enjoy one the next time we are in the area.