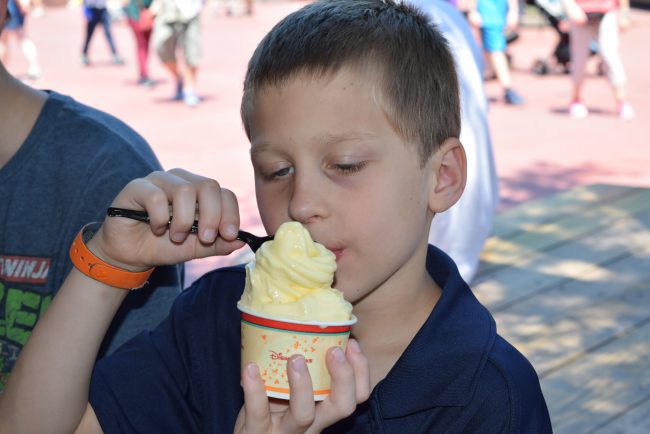 You have probably seen a picture or heard about this pineapple frozen treat on social media. There are thousands and thousands of Dole Whip pictures on Instagram and Facebook. Among Disney food fans, the Dole Whip has a cult like following. I am a HUGE fan and can't resist enjoying at least one Dole Whip during each and every Disney trip.
Recently, on a trip to Disney World I shared an Instagram picture with two different ways to enjoy a Dole Whip; a Dole Whip Float and new Pineapple Upside Down Cake topped with Dole Whip. Who knew there was more than one way to enjoy one? A few of you messaged me and asked about them. I answered your questions, but thought more of you may be curious about my favorite Disney Parks snack.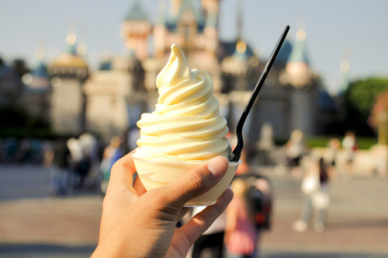 Let me answer a few of those questions here and even share my recipe for a homemade Dole Whip. So whether you are in Disney World, Disneyland, or at home you can enjoy this pineapple soft serve treat.
What is a Dole Whip?
Let me start with the basic question that people have. What exactly is a Dole Whip?
According to Wikipedia, a Dole Whip, also known as Dole Soft Serve, is a "soft serve pineapple-flavored frozen dessert created by Dole Food Company".
In our family, a Dole Whip is deliciousness in a cup. It's slightly sweet and tart and is great on a hot day.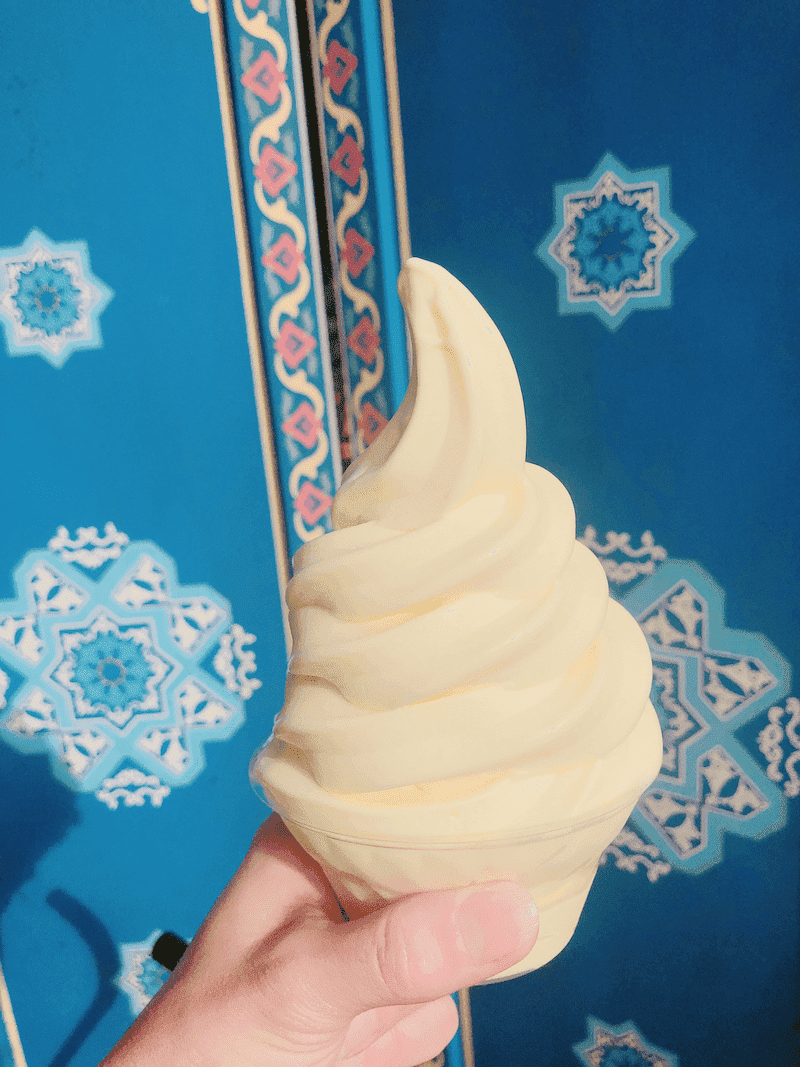 What's in a Dole Whip (Ingredients)?
My homemade version has just a few ingredients, but the original version has a few more things. According to Dole's Soft Serve website, a pineapple Dole Whip has:
Sugar, Dextrose, Stabilizers (Cellulose Gum, Xanthan Gum, Locust Bean Gum, Guar Gum, Karaya Gum, Pectin), Coconut Oil, Contains 2% Or Less Of Each Of The Following: Maltodextrin, Citric Acid, Natural & Artificial Flavor (contains Pineapple Juice Powder), Modified Food Starch, Malic Acid, Beta Carotene (Color), Mono & Diglycerides, Silicon Dioxide (Anticaking).
Is Dole Whip Vegan?
Yes, all of Dole's fruit flavored Dole Whips are vegan. They are also gluten and fat free. If you find a location that offers a swirl with vanilla soft serve, these are not vegan free.
Where Can I Find Dole Whip in Disney World?
In Orlando, you can find a Dole Whip at the following locations:
Aloha Isle in Magic Kingdom, near Aladin's Flying Carpets

Available as a Dole Whip, Dole Whip Float with pineapple juice, and soft serve topped pineapple upside down cake

Pineapple Lanai in Disney's Polynesian Village
Note: This location also serves a Vanilla soft serve pineapple swirl. This contains dairy.
Tamu Tamu Refreshments in Animal Kingdom
PopCentury Resort Food Court
During special events at EPCOT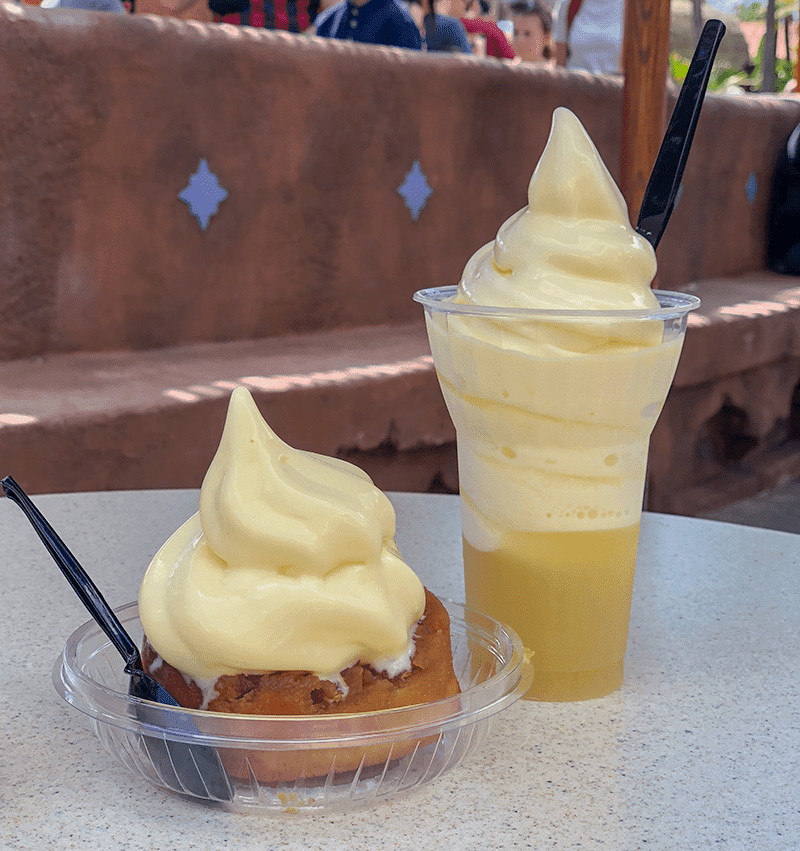 The soft serve topped pineapple upside down cake is new for 2018. It's become my new FAVORITE way to enjoy a Dole Whip. The snack sized cake is super moist and be shared between two people.

Where Can I Find Dole Whip in Disneyland?
In Anaheim, you can find both the Dole Whip and Dole Whip Float at the Tiki Juice Bar, just outside the Enchanted Tiki Room.
Can I Find a Dole Whip Outside Disney Parks?
YES!! I've been able to find pineapple soft serve at different places around the country including the Minnesota State Fair. The best place to look are frozen yogurt or soft serve places like Orange Leaf.
Can I Make a Dole Whip at Home?
Of course! I have an easy Pineapple Dole Whip Recipe for you. Now you can enjoy a delicious soft serve any where, any time. Whip up a batch today!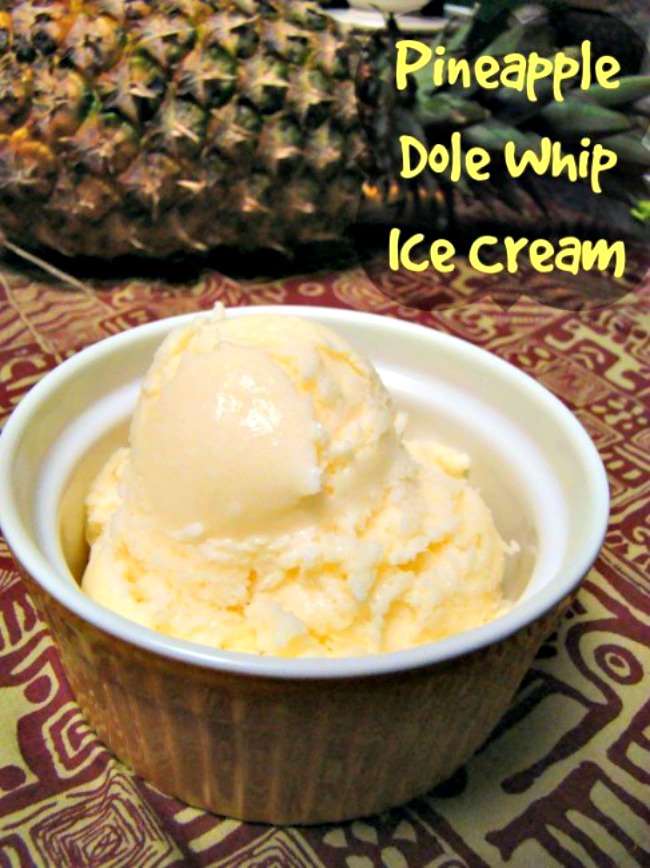 Curious about my other favorite Disney World Snacks? I share my 5 favorite Disney snacks here.