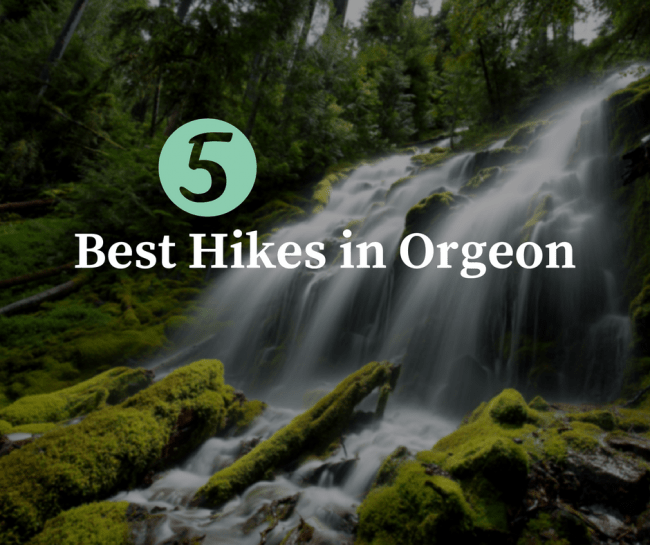 Oregon has so much natural beauty and diversity to offer that attracts many nature lovers, especially hikers. From the Pacific coast to the Columbia River Gorge, to Mount Hood, to Crater Lake – wherever you are in the state, it won't be hard to find a good trail. Here are some of my favorites that I would say are 5 of the best hikes in Oregon.
#1 Watchman Peak Trail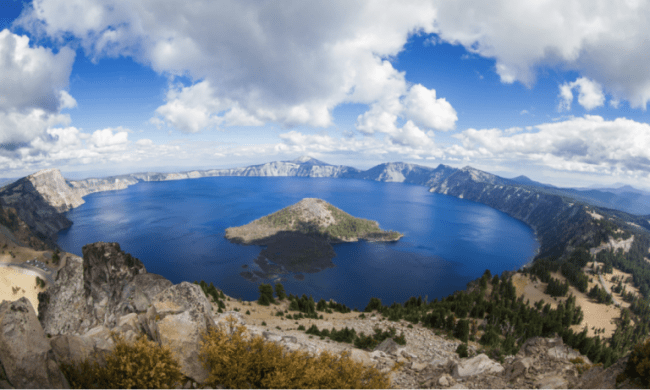 Regarding view, the Watchman Peak Trail in Crater Lake has to be one of the best. The summit offers a stunning panoramic view overlooking Wizard Island.
It's a short and steep, but still an easy hike, at about 1.6 miles only in the distance. That's probably why it's a pretty crowded hike. Aside from the excellent view at the end, you will encounter many wildflowers along the trail.
Coming from Portland, it takes a little over 4 hours to drive to the starting point. It starts from an old road (just off Rim Drive and the PCT) and ends at the Watchman, which is a lookout station over 80 years old. You may want to hike early in the morning if you want to avoid the crowd, but the view is beautiful at any time of the day.
#2 Horsetail Falls, PonyTail Falls, Triple Falls Hike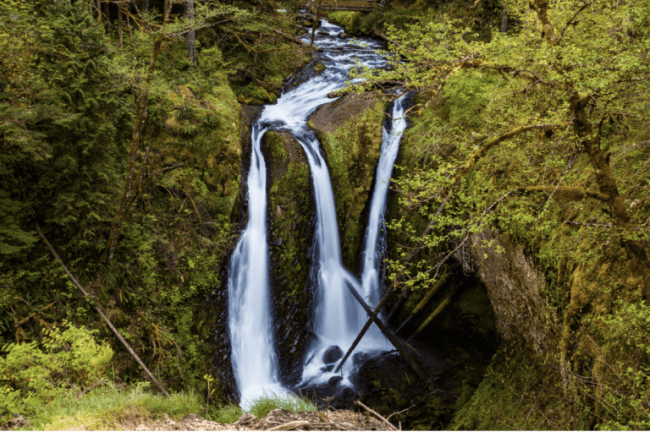 If you like to chase waterfalls, then this hike is for you. The main highlights are Horsetail, Ponytail, and Triple Falls. You can opt to begin and end from Horsetail Trailhead or Oneonta Gorge Trailhead.
Many parts of the trail are under old trees, while some parts require a little scrambling at the Oneonta Gorge. You can opt to the other nearby waterfalls such as Middle Falls and the Lower Falls.
The trail is open year-round, except for when the weather doesn't permit. It's quite popular and somewhat crowded during the summer. If you hike during spring or summer, keep an eye out for red columbine flowers and Pacific starflowers.
#3 Abiqua Falls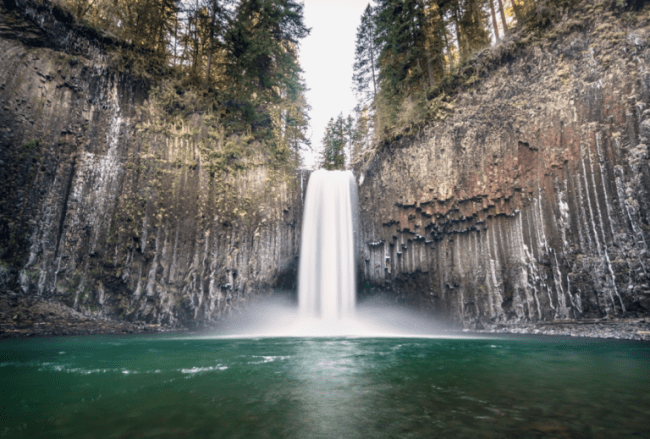 Abiqua Falls is a beautiful escape from the more crowded hikes. It's a short 0.8-mile hike, but it's not easy to find.
There are no signs, and the terrain is also difficult to drive over. If you want, you can just park somewhere safe and continue to the trailhead by foot. In the end, you will see that it is worth it.
The waterfall is 92 feet tall and is similar to the one at Silver Falls, which is not very far from here. The hike requires some climbing over and around rocks, logs and step slopes.
The trail ends at the big basalt bowl where the waterfall splashes into. You can take a dip if you like, ideally in the summer. You can also have a picnic, but make sure to leave nothing behind.
To go back, simply take the trail you came from.
#4 Eagle Creek Trail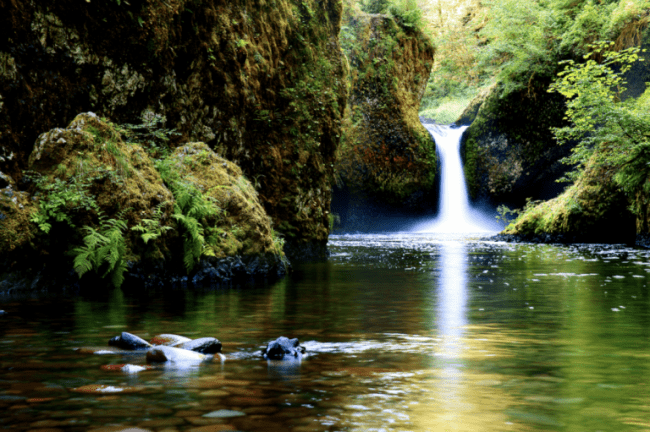 The Eagle Creek Trail is one of the most popular trails in Oregon's Columbia River Gorge. In the first two miles, you will already encounter footbridges over streams, talus slopes, and lavish rainforest.
To keep the trail easy and accessible, builders blasted ledges from the sheer cliffs, a bridge between a colossal gorge, and even a tunnel through solid rock. However, you should still take caution, especially if you are hiking with children.
Along this 3.8 miles out/back trail, you will encounter the Punchbowl Falls, while 12 miles will take you to Tunnel Falls. You can camp in any of the four designated campsites in the area.
A multi-day camping trip is necessary if you want to explore the most of Eagle Creek. That said, you should pack wisely; bring slippers for the campgrounds.
That way you can give your hiking boots (which is most likely wet from the trail) time to dry. Also, be sure your hiking backpack is comfortable and light because the trail can get rough.
If you are up for more challenge, you can continue to see more attractions nearby. There's the High Bridge, Skookumchuck Falls, Tunnel Falls, Wahtum Lake. You can also find Pacific Crest Trail and head on to Benson Plateau.
This trail is open the whole year, and you will need a Recreation Fee Pass parking permit. Try to be early because the parking lot fills very quickly especially on sunny weekends. Otherwise, you will have to park half a mile away.
#5 Smith Rock National Park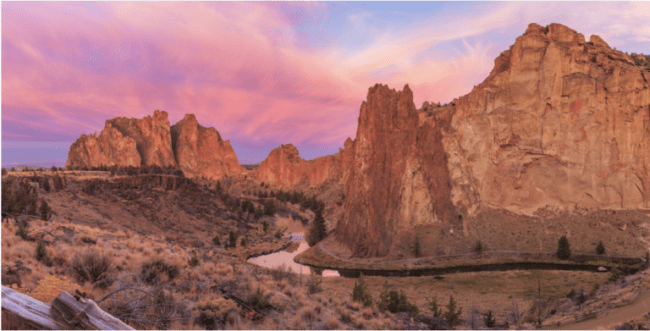 Smith Rock State Park is a must-visit in Oregon whether or not you are a hiker. However, hiking the trails in the park is one of the best things about it. There are over a thousand bolted routes and miles of hiking in the 12 different trails.
You can even go beyond the park because some trails connect to Burma Road Trails and continue to Gray Butte Trail.
The trails in Smith Rock vary from easy to more challenging. It's a great place for animal watching; if you're lucky, you can spot a blue heron by the river. You should also keep an eye out for gopher snakes and rattlesnakes.
Gopher snakes are harmless, but rattlesnakes are poisonous. If you hear one, give it some space for it to continue on its way.
The easy trails are Rim Rock, North Point, River, and Wolf Tree Trail. The rest require more effort, but also more offers more regarding view and experience.
One of the hardest is trails in the park is Misery Ridge Loop. It's a strenuous hike, but the view from the top is glorious.
The park is also excellent for backpacking. There are campsites for tent camping that are available on a first-come, first-served basis. Be sure to see their website for more information, especially on camping rules and regulation.
There you have it – 5 of the best hikes in Oregon. It wasn't easy to make this list considering all the beautiful places in Oregon, but We'd love to hear what you have to say. Share your experiences and your favorites in the comment section below.
Author Bio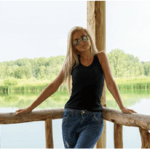 Louise is the founder of TheAdventureLand.com, where she and her associate's blog about Outdoor experiences, tips & tricks that will help you have an exciting adventure. She is also a tour guide of travel company where she learned many things about wilderness. "Let's pack our bags and explore the world!". Follow me on Twitter and on Google+