Turner Falls is Oklahoma's oldest park and is a beautiful destination for a day or weekend camping trip. It is home to Oklahoma's largest waterfall, 77 feet high.
This natural attraction and surrounding area are worthy of a visit. With numerous hiking trails, caves to explore, swimming areas, and camp sites, Turner Falls is a fun place to getaway and get back to nature. We recently had the chance to camp there and have a few tips to camping at Turner Falls.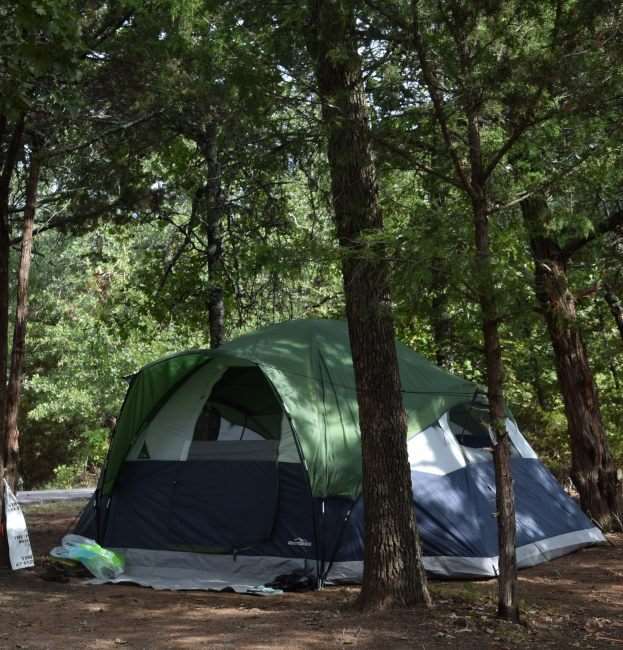 We recently spent a few nights tent camping and exploring the area around Turner Falls. It was great to get away from the city. We prefer to camp during the fall months when the weather is a little cooler. The heat doesn't zap you like it does during the summer and you can really enjoy sitting by the campfire.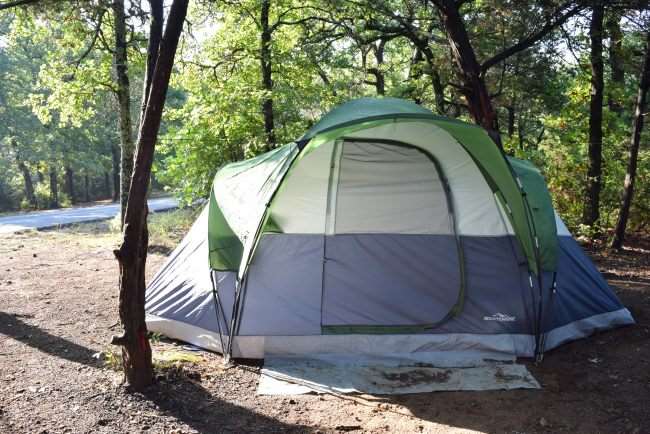 We pitched our tent in an area towards the back of the park near Honey Creek. It was just off the paved road and up the hill from other campers who were along the creek. It was surrounded by trees which shaded the tent from the midday sun, but still let the breeze blow through.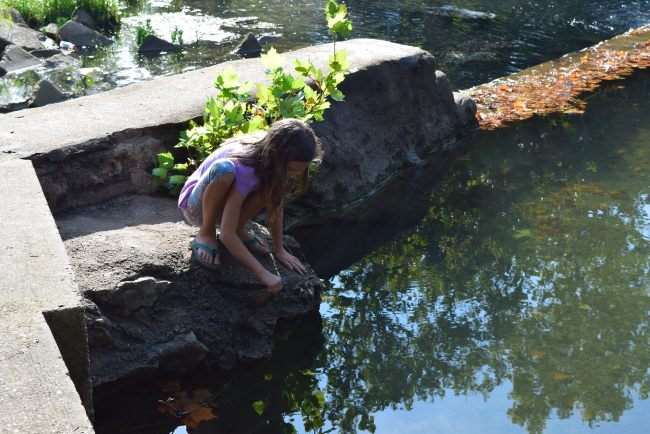 Anytime you have water and kids, they are bound to find it and have a BLAST! Our children loved running down and jumping into the spring fed creek. When they weren't in the water, they were exploring around it, skipping stones, watching the fish, and having leaf boat races.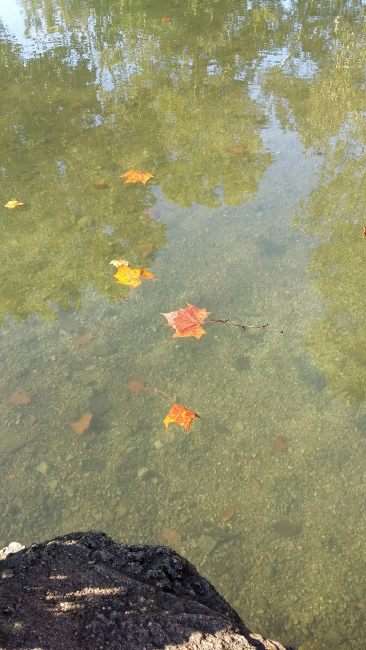 The water was so clear that you could see the fish swimming around.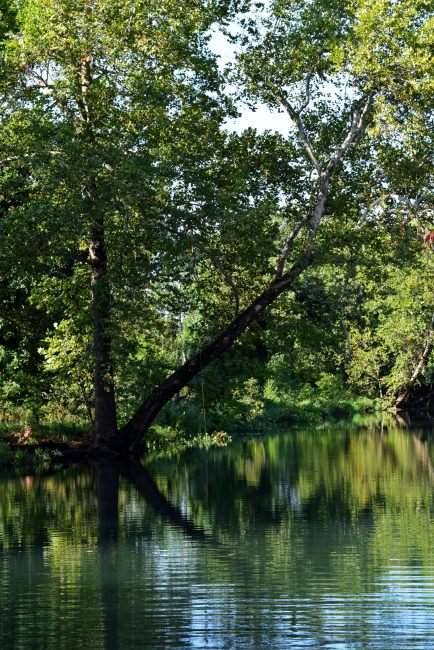 At different points in the creek, rope swings were tied so you could jump in. Many people brought their river rafts and floated on the creek. Unfortunately, I didn't think to bring ours. So we just waded in the water.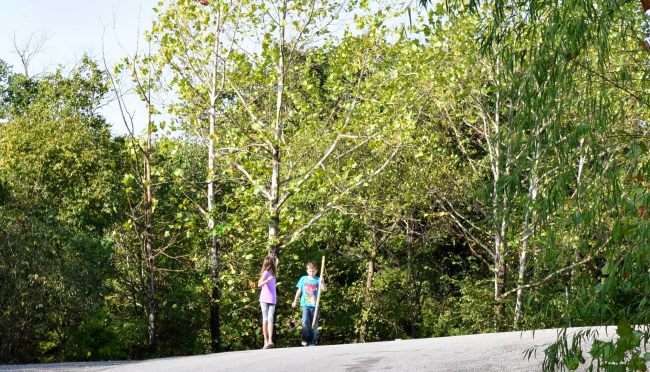 Just a few hundred feet from our campsite was one of the trail heads. We'd walk down from our camp site and do a little hiking with the kids throughout the trip.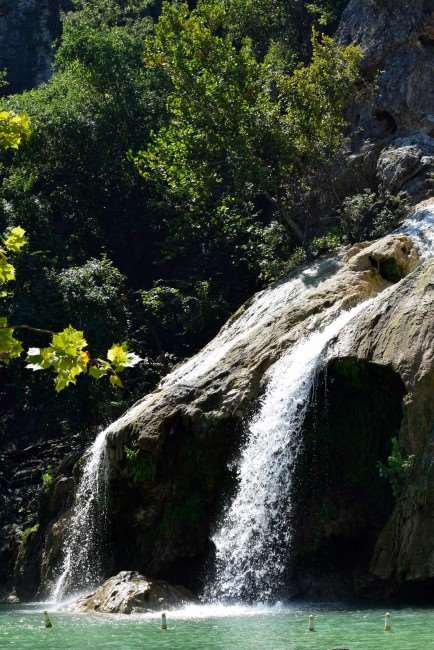 The feature attraction of the park is Turner Falls, the 77 foot waterfall that drops into a large swimming area. It's a beautiful nature feature.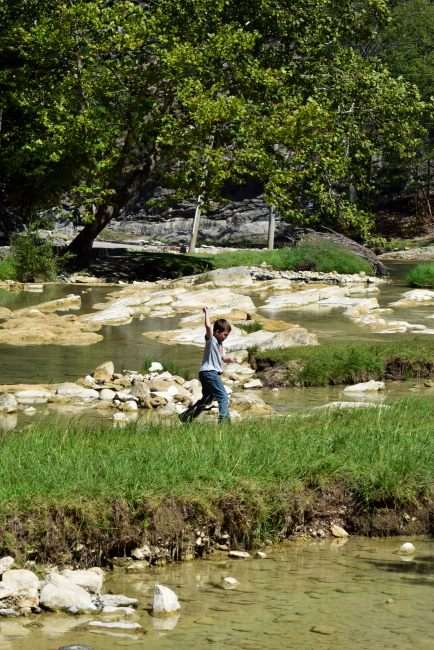 That swimming area flows down into a shallower area with small islands, pools, and rocky outcrops. My youngest had a ball frog hopping from island to island. By the end he was completely soaked and he LOVED every minute of it.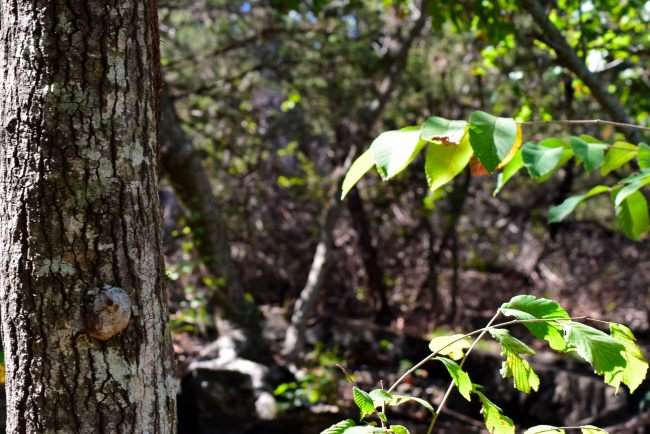 Near the waterfall, there were other hiking trails and caves that we explored before we headed home.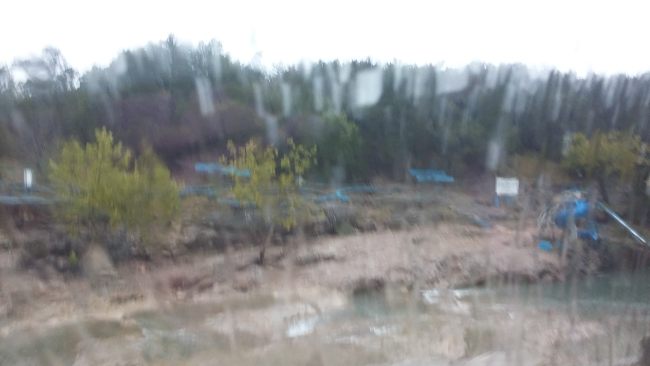 During our stay, the forecast called for a SLIGHT shower. 8 hours later the rain finally stopped. We weathered the storm napping, playing cards, and telling stories. It may have been wet outside, but it didn't put a dampener on our experience.
We had a lot of fun. I can guarantee that this, definitely, will be one camping trip we won't soon forget.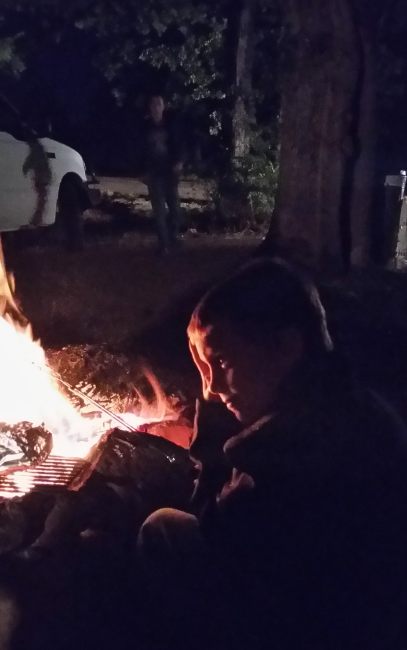 5 Tips for Turner Falls Camping
Turner Falls camping can be a great adventure for you and your family.  Here are our recommendations based on our experience.
Visit during the week.
Camping on the weekends, especially during nice weather will be busy. We had the chance to stay at the campgrounds on Saturday and Sunday night. By midday on Sunday, most of the campers had gone and we had the area to ourselves. It was really nice to relax and enjoy the amenities without crowds.
Visit in the fall.
Visiting in the off season is a great way to avoid the crowds and heat. Being in Oklahoma, spring weather can be unpredictable. Summers are hot and humid with temperatures often in the high 90's to 100's.  Fall is a great time of year to visit the area. Daytime temperatures are still warm enough to enjoy the water and cool enough so you don't overheat. Leaves are starting to change color too!
Bring water for drinking and other uses.
Even with cooler temperatures, you need to stay hydrated. Be sure you bring plenty of drinking water. Tent camping sites are primitive, meaning there is no water or electric. In the main camping area, there is a shower station and restrooms. In the back camping areas there are only porta-potties. You'll need to bring water for other uses like hand washing, cooking, etc.
Arrive early, preferable before noon.
The park does not accept reservations. All of the camp sites are on a first come, first served basis. So you will want to get there early to snag a prime location.
Choose your tent camp site wisely.
The park has several areas that you can set up a tent, but it does not have set boundaries for those sites. That means you can pitch your tent almost anywhere in the designated area. Some areas have picnic tables and outdoor grills, others do not. So going along with #4, get there early and find a great spot near the amenities you would like; swimming areas, showers, hiking trails, creek, primitive areas, etc.
Whether you are looking for a day trip destination or a weekend outdoor getaway, visit Turner Falls in Southern Oklahoma. It will be an adventure you won't soon forget. For more information about the park, visit Turner Falls Park.
Disclaimer: We received a complimentary stay at Turner Falls for the purposes of this review. All opinions expressed, as always, are my own.