Turner Falls Oklahoma
Looking for a scenic outdoor destination for the day or for a weekend camping trip? Head to Turner Falls, the oldest park in Oklahoma. View Oklahoma's largest waterfall where water descends 77 feet into a natural swimming pool below. It's a favorite way to cool off during hot Oklahoma summers. With numerous hiking trails, caves to explore, swimming areas, and camp sites, Turner Falls Oklahoma is a fun place to getaway and get back to nature. We recently had the chance to pitch our tent there and have our best tips for you when you go camping at Turner Falls Oklahoma.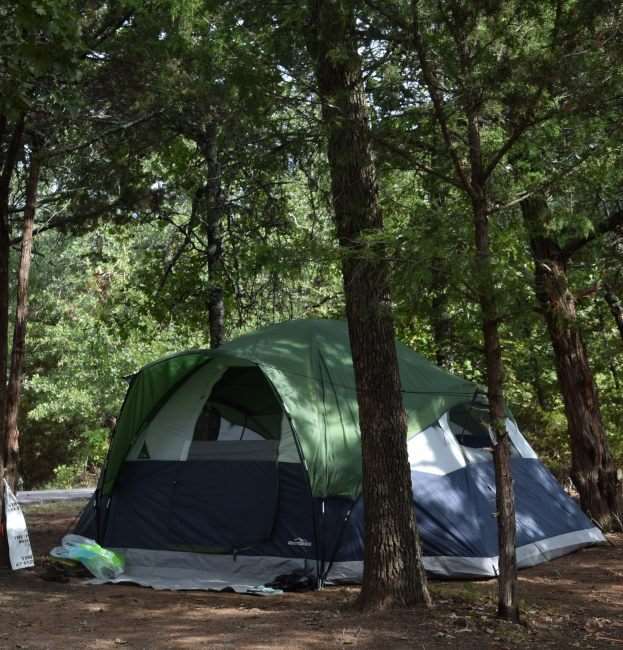 5 Tips for Turner Falls Camping
Turner Falls camping can be a great adventure for you and your family. Located in the Arbuckle Mountains, it's an easy drive from Oklahoma City and Dallas.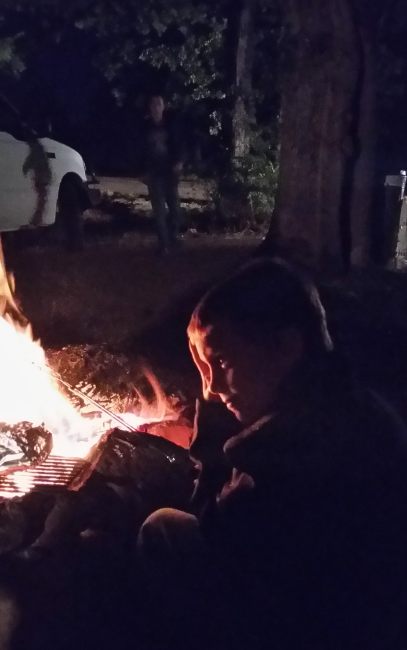 This article contains affiliate links. Purchase through our affiliate links and we receive a small commission without any extra expense to you!
Reserve Online and Arrive Early
All camp sites are primative and available on a first come, first served basis. Tent sites are not laid out, so you can pitch your tent anywhere in the designated camping area. Because there are no designated sites, the park does not accept reservations. However, you can buy a camping permit online to ensure you have a space to pitch your tent. Official check out time is noon, so I recommend arriving early to claim a prime location.
Visit Turner Falls Oklahoma during the week
Like most campgrounds, camping on the weekends is very popular, especially during nice weather. Holiday weekends often fill to capacity. Visiting during the week means lower crowds and more site availability. Regardless of when you stay, buy the camping permit I mentioned in Tip #1 to ensure you have a space.
When we stayed at Turner Falls, we were there Saturday through Monday. We found Saturday night to be busy and loud. Almost all of the campers observed the quiet hours. By midday on Sunday, most of the campers had gone and we had the area to ourselves. It was really nice to relax and enjoy the amenities without crowds.

Choose your tent camp site wisely
The park has several designated areas that you can set up a tent, but it does not have set boundaries for those sites. Some areas have picnic sites, table, and outdoor grills available. Others do not. Before selecting a site, drive around the camping areas select an area near the amenities you would like; swimming areas, showers, hiking trails, creek, more primitive areas, etc. In the main camping area, there is a shower station and restrooms. In the back camping areas there are only porta-potties.
Area around Honey Creek
We pitched our tent in an area towards the back of the park near Honey Creek. We were just off the paved road and up the hill slightly away from other campers who set up along the creek. The site was surrounded by trees which shaded the tent from the midday sun, but still let the breeze blow through. Plus it was near features like a cold spring fed creek, and hiking trails.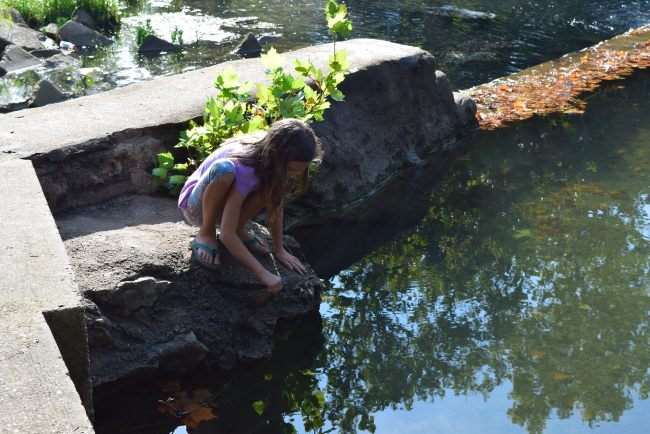 Anytime you have water and kids, they are bound to find it and have a BLAST! Our children loved running down and jumping into the spring fed Honey Creek. When they weren't in the water, they were exploring around it, skipping stones, watching the fish, and having leaf boat races. I know the major attraction at Turner Falls is the waterfall and natural swimming pool, but we found the creek to be more enjoyable because there weren't a lot of people.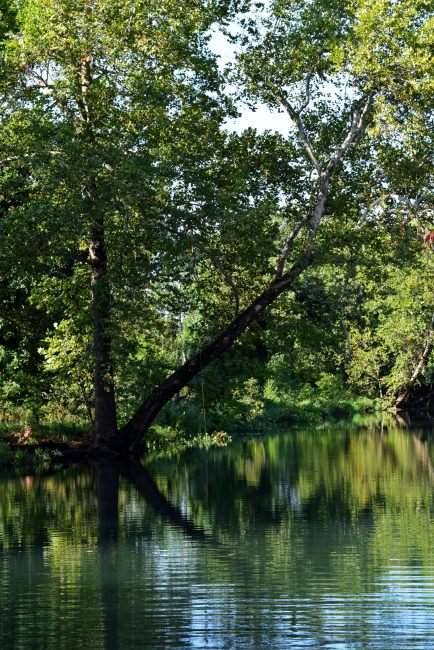 At different points in the creek, rope swings were tied so you could jump in. Many people brought their pool floats and floated on the creek. Unfortunately, I didn't think to bring ours. So we just waded in the water.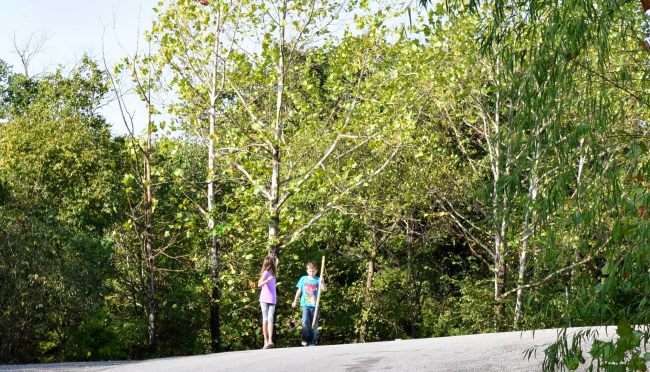 There are several hiking and nature trails within the park. Just a few hundred feet from our campsite was one of the trail heads. We'd walk down from our camp site and do a little hiking with the kids throughout the trip.
Bring water for drinking and other uses.
Regardless of the season, you need to stay hydrated while camping. So be sure you bring plenty of drinking water. A good rule of thumb is one gallon of drinking water per person, per day. Tent camping sites are primitive, meaning there is no water or electric outlets. You'll need to bring water for other uses too like hand washing, cooking, etc. When car camping we often bring this 6 gallon rigid water container for a weekend trip.
Need camping meal ideas? Check out this Grab & Go weekend camping meal plan.
Plan for the Weather
Oklahoma weather can be a little unpredictable. Be sure to check the weather prior to your camping trip and carry an emergency radio as a precation. Summer and fall months are tornado season in Oklahoma. So it is always best to be prepared.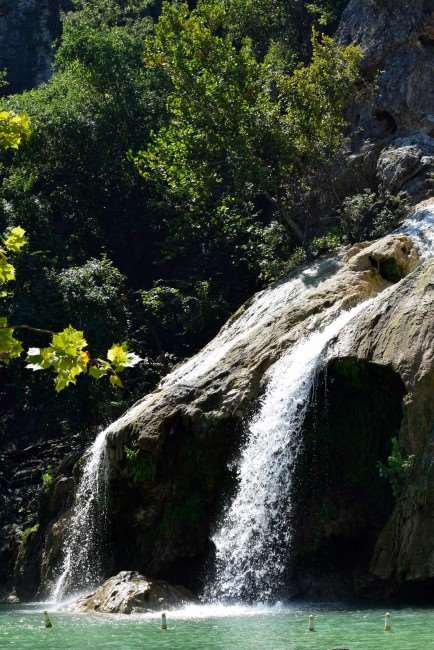 Summers are HOT in Oklahoma. Be sure to carry plenty of sunscreen and water with you. A great way to cool off is getting into the water. It's one reason the natural swimming area at the base of Turner Falls' 77 foot waterfall is so popular. It's a beautiful nature feature.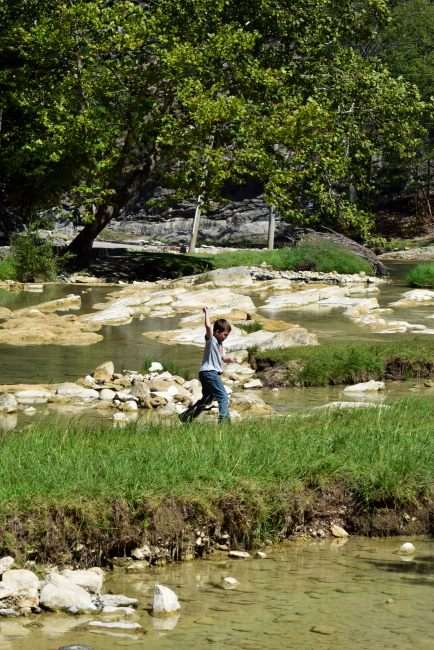 That swimming area flows down into a shallower area with small islands, pools, and rocky outcrops. Kids, like my youngest son shown above, frog hopping from island to island. By the end they'll be completely soaked and LOVING every minute of it. Near the waterfall, there were other hiking trails and caves to explore too.
Turner Falls Camping Fees
As of summer 2018, nightly tent camping fees are $12.50 per site/vehicle. In addition to the nightly fee, each person, ages 5 and up must purchase park admission. Children and seniors are $7 per day and adults are $14 per day.
Whether you are looking for a day trip destination or a weekend outdoor getaway, visit Turner Falls in Southern Oklahoma. It will be an adventure you won't soon forget. For more information about the park, visit Turner Falls Park.
When you are in the area, also check out: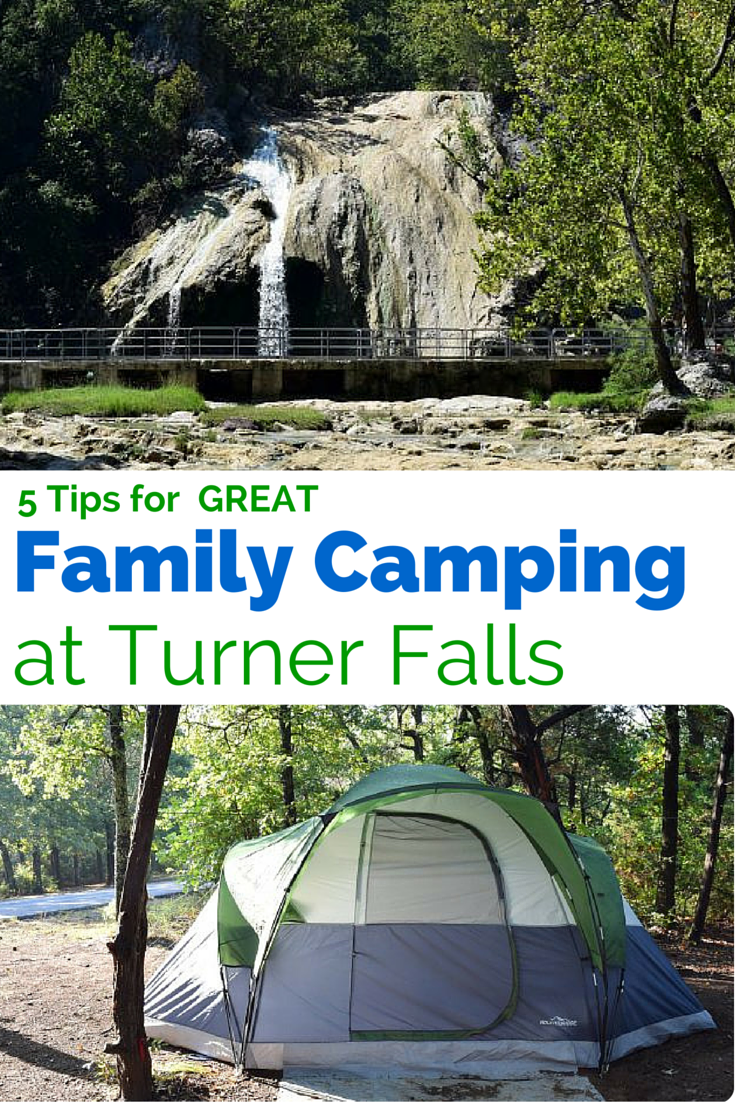 Disclaimer: We received a complimentary stay at Turner Falls for the purposes of this review. All opinions expressed, as always, are my own.
SaveSave
SaveSave
SaveSave
SaveSave