Are you one of the millions of people who load up the car and venture out on a summer road trip? For us, like so many, it's a summer tradition to explore the open road and have some fun with the kids. This summer we're venturing out on the Adventure Road to explore Oklahoma and make memories that we'll remember for years to come. Between Dallas and Oklahoma City, Sulphur is a small town offering great opportunities for fun and adventure. One of the places you don't want to miss is the Chickasaw Cultural Center where they are celebrating the Chickasaw nation and its people. It's an amazing experience and fun for both children and adults. Join us as we travel to southern Oklahoma to experience the Chickasaw's culture, food, and life in a living village.
Chickasaw Cultural Center
The Chickasaw Cultural Center is an impressive, state of the art facility located on a beautifully landscaped campus. It features an outdoor honor garden that pays tribute to influential people, an outdoor village re-enactment where you can explore what a traditional village was like, several interactive exhibits, a theater that includes one of Oklahoma's largest screens, a café serving up traditional Chickasaw foods, and more. Here you will have a great time while you learn about Chickasaw history and culture.
Outdoor Living Village Re-enactment
Travel inside the recreation of a traditional Chickasaw village. Walk into traditional buildings and learn how they were constructed and how they were used. Read and hear stories of how people lived and interacted with one another. Children and adults can wander/run around the village, get hands on with different activities, and take part in a stomp dance.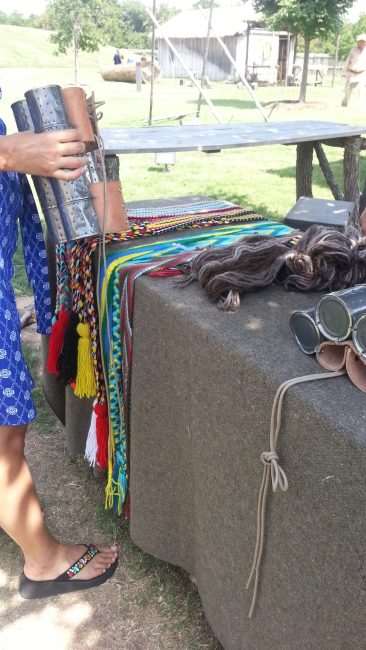 Talk to a re-enactor about traditional life and how items were once made. The Shaker Cans, shown above, are worn by dancers in traditional dances, like the Stomp Dance shown below. Modern versions are made using metal cans.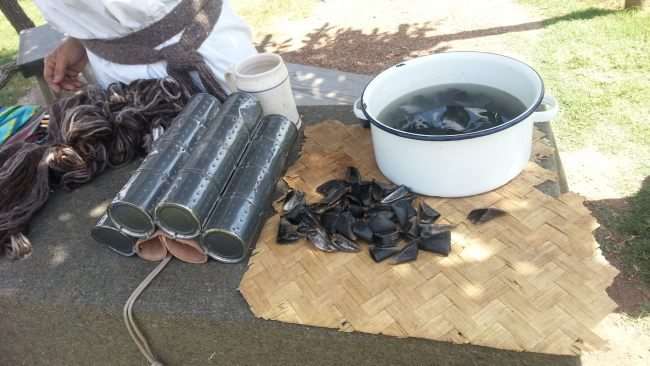 But the old way was to fill empty turtle shells with old deer toes (shown above) or stones. Demonstrations emphasize how resourceful people were and how they interacted with their environment.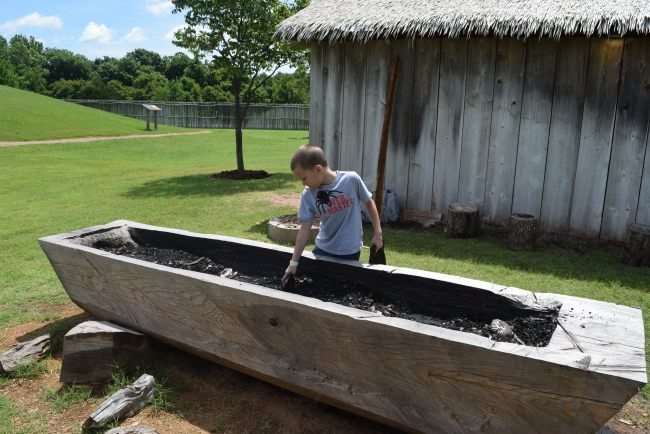 The outdoor space combines education and information in a fun and interactive way. There are plenty of ways you can take part in activities; archery, stick ball, canoe making, and more. Traditional dugout canoes were a major mode of transportation and were made using a single log. Grab a seashell, used of digging, and help scoop out wood to hollow out the canoe. Later you can head indoors and check out the Dugout Canoe Exhibit that showcases antique canoes found in Florida.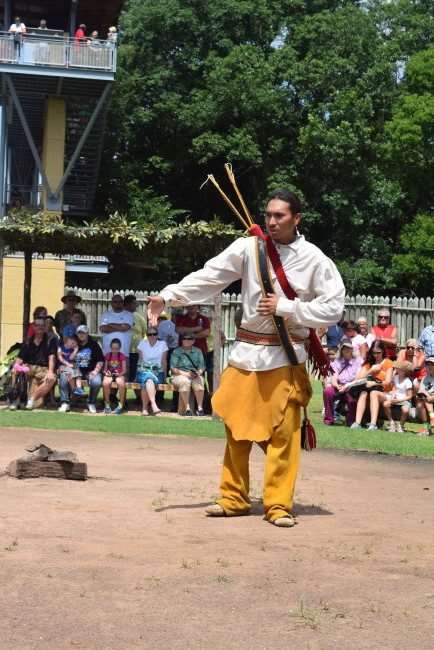 An event not to be missed is the traditional Stomp Dance. The Friendship Dance, shown below, was performed to welcome new families or visitors into the village. Guests are invited to join in dances that are performed after this dance. Dancers explain the dances they perform and why they are important in their culture.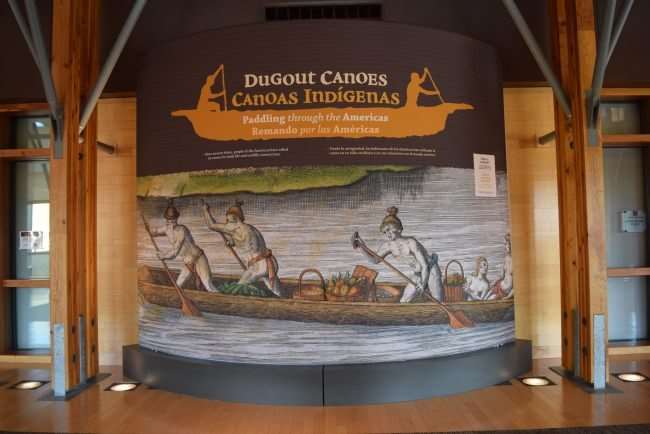 Through the end of September 2015, explore the Dugout Canoes: Paddling through the Americas exhibit.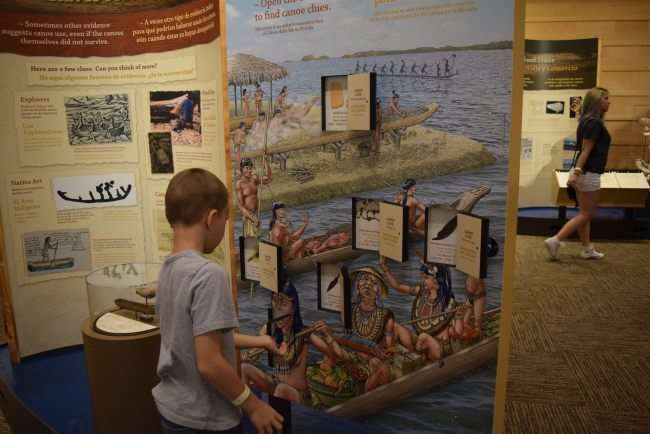 This interactive exhibit, produced by the Florida Museum of National History, showcases ancient canoes that were recently discovered in Florida, canoe making tools, models, and more.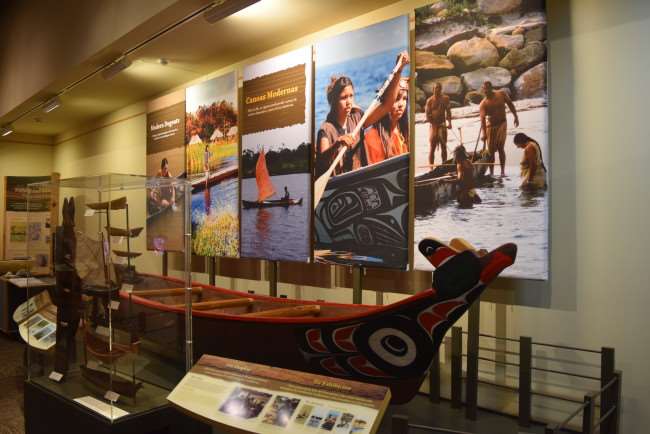 I really enjoyed this exhibit and all the information it presented. Staff was on hand to explain different things and answered questions.
Interactive Exhibits
In the Chickasha Poya Exhibit Center, take in the short film "We are Chickasaw" to learn more about who the Chickasaw people are, then venture on to the interactive exhibits.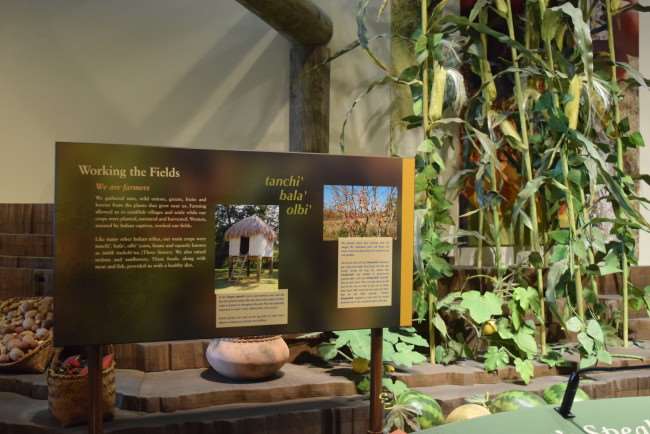 The exhibits feature: everything from daily life and traditions,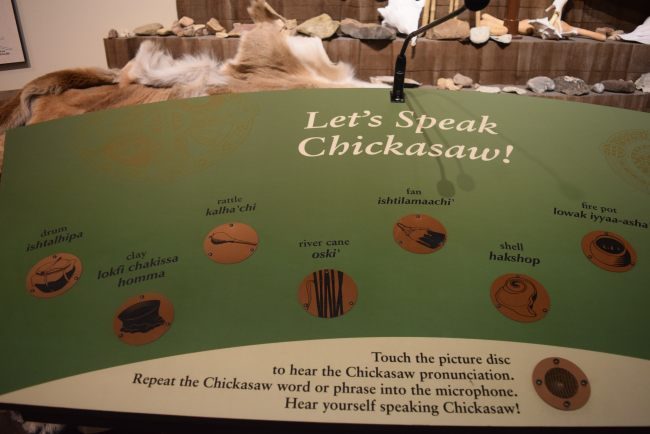 to language learning centers,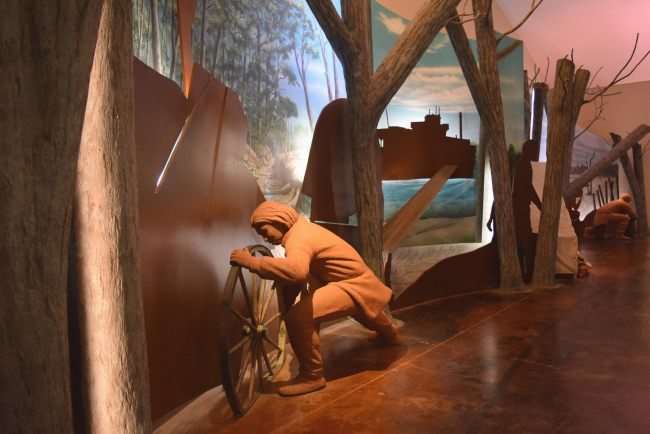 and the story of the Chickasaw's removal to Indian Territory.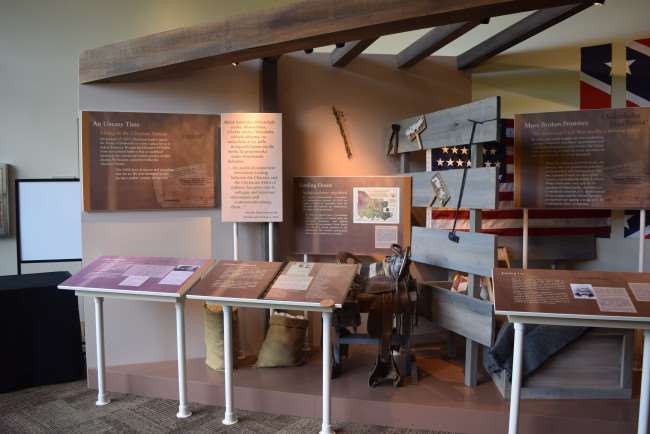 This area is the only part of the center that has an admission fee (nominal), but it is VERY much worth it. You can spend a lot of time reading information and watching the short videos presented in this area.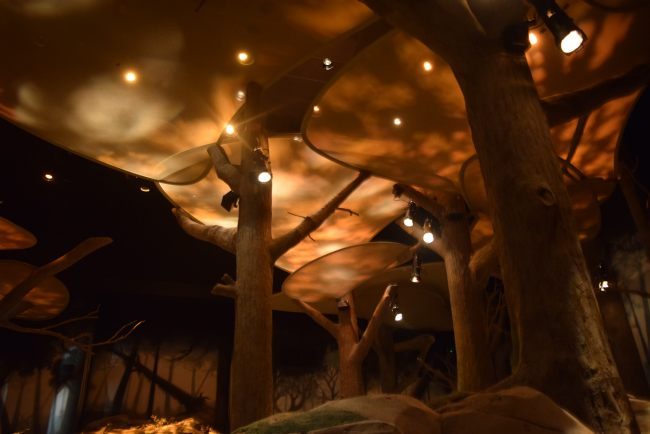 The Spirit Forest exhibit is one of our favorites. Sit and listen to traditional stories that were shared in the oral tradition for generations. Let the kids find fun motion activated features like the woodpecker and then wait for the lighting to appear.

Chickasaw Food
Exploring a culture or region by its food is tasty experience. In the Aaimpa' Café, sample traditional Chickasaw foods during your visit. Whether as a snack or for lunch, the café offers a variety of items for everyone. I highly recommend the Chickasaw sampler meal which includes an Indian Taco, Grape Dumplings, Pashofa, and a beverage for just $6.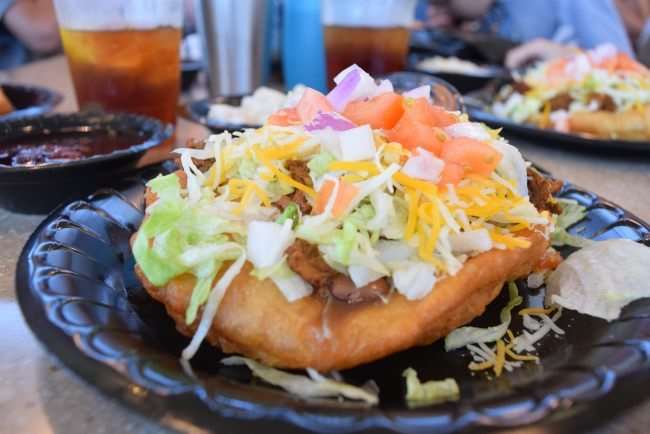 Traditional fry bread topped with seasoned ground beef, beans, lettuce, cheese, and tomatoes. I could eat these on every visit. They are filling without being too heavy. Served with mild salsa.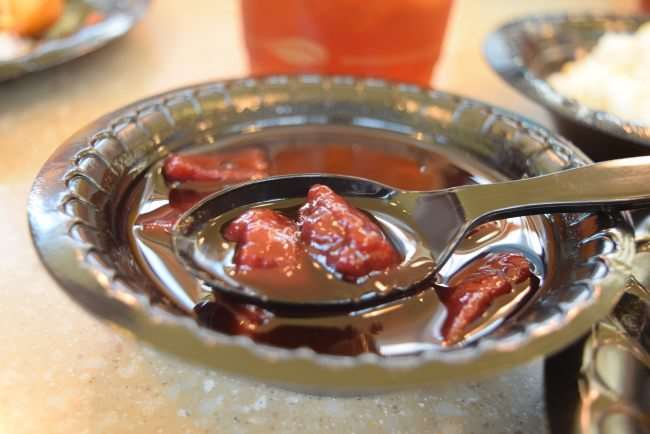 Flour dumplings cooked and served in grape juice. It's sweet and a big hit with the kids. I'm looking forward to trying these at home.

Pashofa is a tradition Chickasaw dish made from hominy, white cracked corn, and stewed pork. This traditional dish is served at ceremonial and social events. I learned that families have their own recipe and then pass it down to the next generation along with the family's special Pashofa pot.
Special Events
During our visit, the cultural center was hosting its annual Children's Celebration. In addition to the regular programs, they had a host of additional activities for the kids.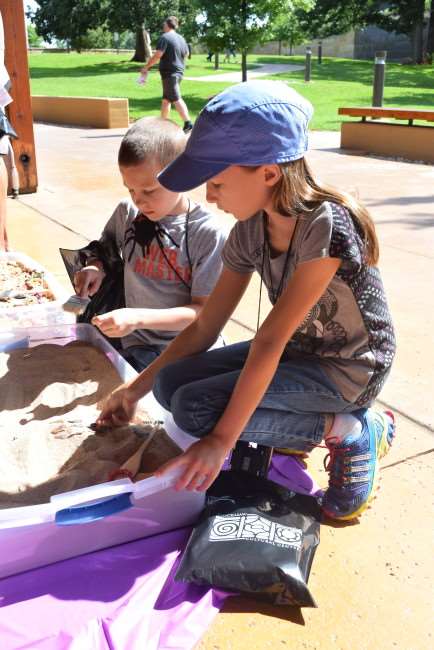 The kids had a great time on a scavenger hunt and other fun activities. Events like this make for a unique experience and will keep us coming back again.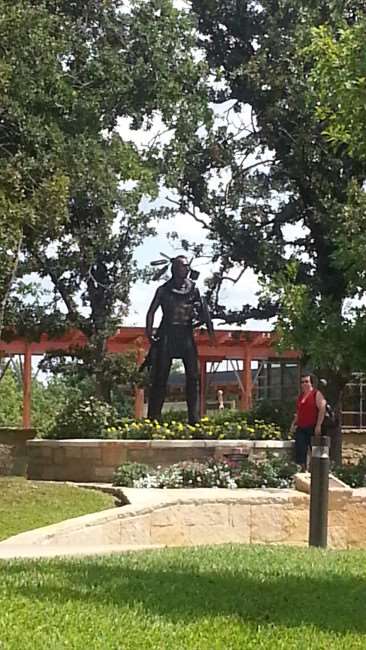 Sulphur, Oklahoma and The Chickasaw Cultural Center are two places you need to add to your travel bucket list. The area is full of adventure and fun for all ages. The cultural center is an entertaining and educational experience that illustrates the history and culture of the Chickasaw people. Make a day of it or plan for a weekend getaway and explore all it and the area has to offer. The Adventure Road website will help you with your planning.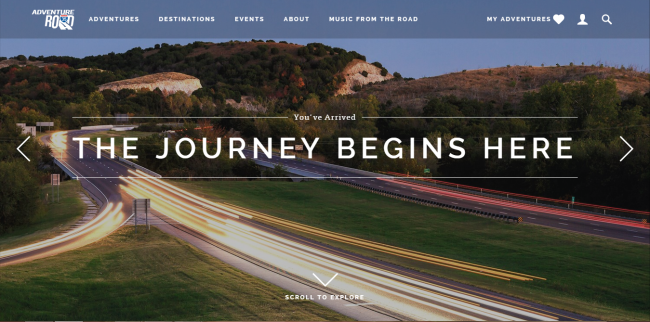 During the Chickasaw Country's Adventure Road promotion, I'm exploring a few of the great family-friendly sights and destinations around Oklahoma. There is so much to see and do here that you should start planning your next trip here. Visit the Adventure Road website to start planning today. It is full of travel partners that include lodging, local restaurants, attractions, events, and more. Take a look at a few of the places, we have been so far.
Future destinations
Arbuckle Trail Rides
Chickasaw National Recreation Center
Chickasaw Retreat and Conference Center
Bedré Chocolate
Turner Falls
Complimentary admission and meals were provided for this article. All opinions expressed are my own.