Do you love BBQ? You do! Then you want to make the trip to try out Bob's Pig Shop in Pauls Valley, Oklahoma.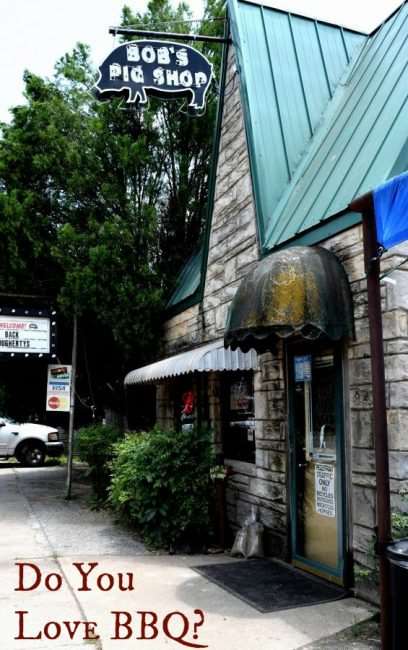 When a restaurant has been cooking up great food since 1933, you know it HAS to be good.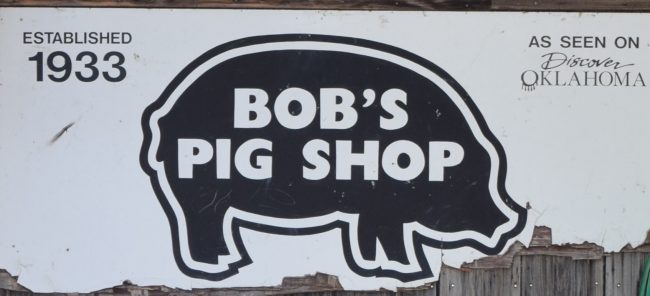 You know a restaurant is great when it's hard to find a parking spot outside. The other day, we traveled down to Pauls Valley, about an hour's drive from Oklahoma City to visit the Toy and Action Figure Museum and to try Bob's Pig Shop. We ended up parking down the street from the restaurant because the lot was full. People had been raving about this place. When we walked up, you could smell the deliciousness waiting inside. I was ready for some great barbecue and this place didn't disappoint.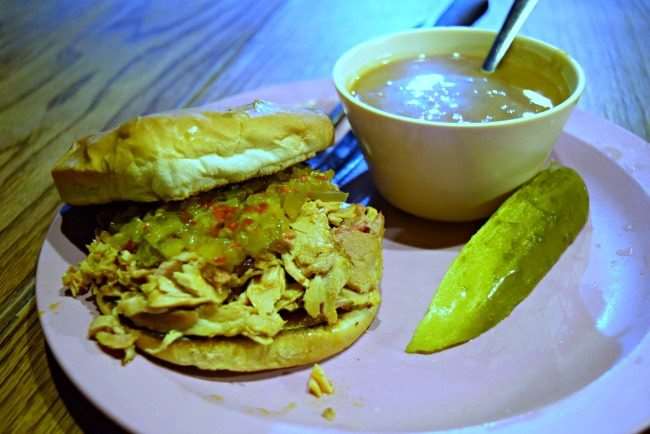 Their specialty here is the Pig Sandwich. It's a marinated and shredded pork sandwich with house made sour pickle relish. It reminded me a bit of Carolina style barbecue with pork and a vinegar based sauce, but better. I still love my Carolina BBQ, but this was really good. The pork was moist and the relish added great flavor to the sandwich. They have been serving this since they opened. You can add BBQ sauce if you like, but I think it's practically perfect in every way (said in my best Mary Poppins voice). It's served with a delicious bowl of beans and a crisp pickle spear.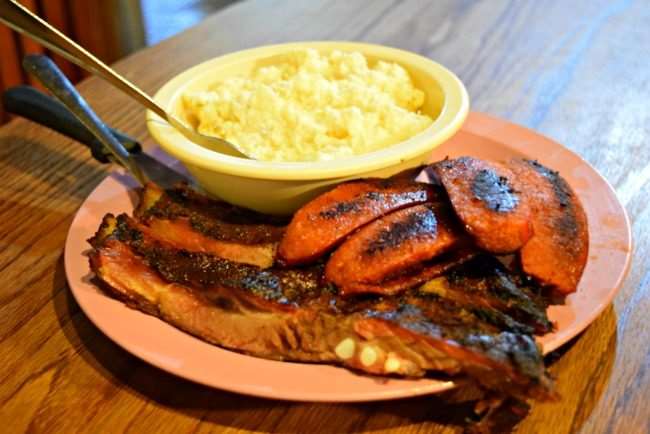 You can get traditional barbecue items like ribs, sausage, brisket, burgers, etc. here too. You know the barbecue is really good when they is no need for any sauce. The ribs, shown above, have a great spice rub on them and they are moist all on their own, without any need for sauce. The links and mayo based potato salad were equally delicious.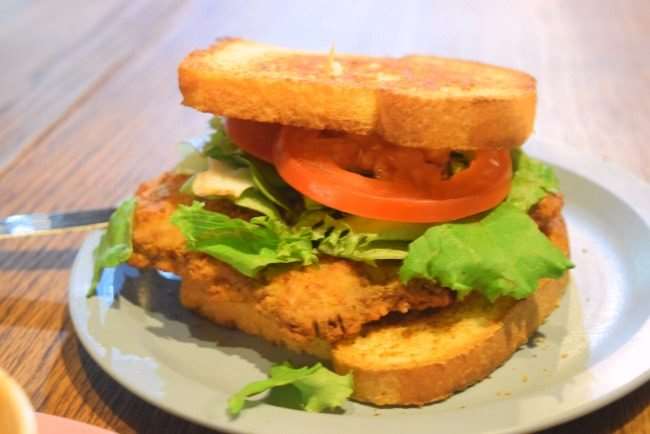 Don't you love places that have a sense of humor? A chicken fried steak is a staple in this area, but at Bob's they call it a Washita Valley Lobster Sandwich after the area the restaurant is located in. The sandwich is served with tomato, lettuce, and ranch dressing. You can't go wrong with anything on the menu here.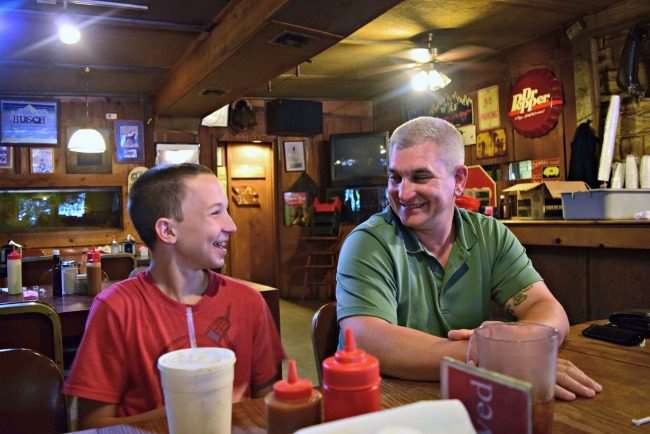 The food here is great, the atmosphere laid back, and the staff friendly. When you go be sure you leave room for a little dessert.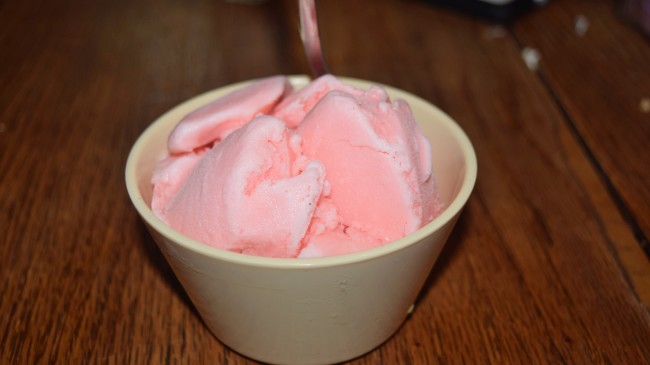 The homemade Cinnamon Ice Cream came recommended and I second that. The homemade peach cobbler is really good too but I couldn't get pictures of it before the kids devoured it. The cinnamon ice cream was cold and creamy with the flavor of cinnamon candies. It was really good and the perfect way to finish up a great meal. Order it, you'll love it too.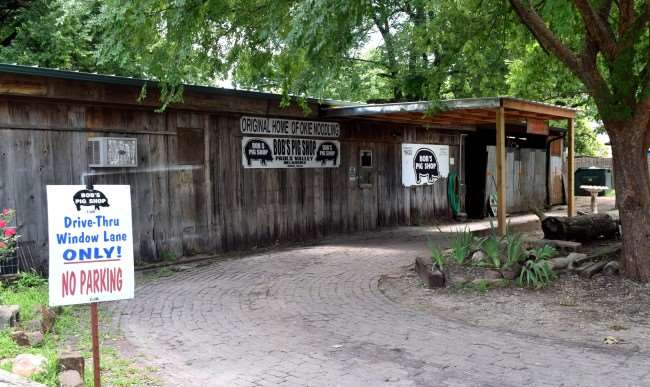 Bob's Pig Shop started out during the Great Depression and has been serving up great food ever since. The building has changed over the years, but you can still see its history. It's one of the longest running businesses in Oklahoma. Pick up something in their drive thru or dine in and look at all the pictures and other items along the walls. Be sure to look for the photo taken the day they opened in 1933.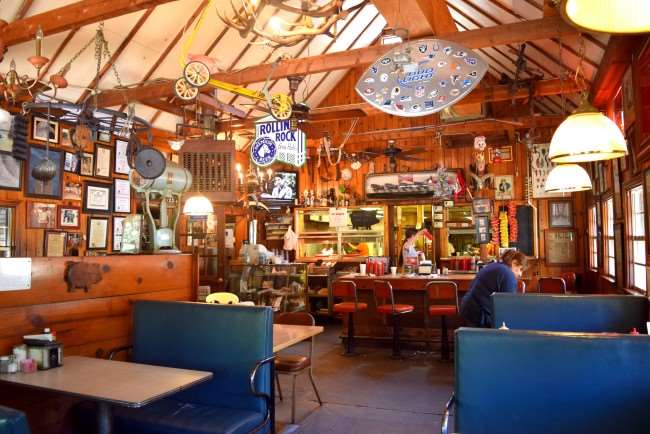 This restaurant is a great local business that is serving up delicious food. If you love barbecue or are just looking for a great place to eat while driving on I35 between Dallas and Oklahoma City, be sure to stop off in Pauls Valley and try this local gem.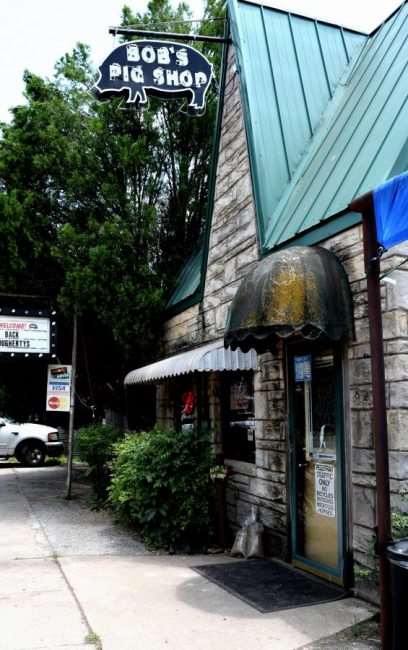 Find Bob's Pig Shop at 829 N. Ash Street, Pauls Valley, Oklahoma. Stop in for lunch Monday thru Saturday or dinner Wednesdays thru Friday.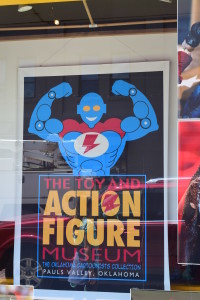 After your meal, stop by and visit the world's only Toy and Action Figure Museum. It's a family friendly museum that's fun to explore and have a great time at.
For other fun activities and destinations, be sure you check out the Adventure Road website. It is full of sites along the I-35 corridor between the Oklahoma/Texas state line and just north of Oklahoma City.
What is your favorite kind of BBQ?
I received a complimentary meal in exchange for this article. All opinions expressed are my own.