We all know that it's important for families to get outside and enjoy nature together, but planning a camping trip can be overwhelming, especially if you're new to the outdoors! You have to make sure you pack enough food for everyone, find the right sleeping arrangements, set up camp in an appropriate spot…the list goes on.
Camp Meal Planner Kit
With the Zero to Camp Hero: Camp Meal Planner, you'll be able to plan meals for your entire trip in just minutes! It's packed with creative meal ideas that will keep everyone happy (and full) while on the trail. Plus it comes complete with tips on menu planning, recipe ideas, and a camp kitchen packing checklist so you can be prepared for anything! As an added bonus it also includes a 3-day camping meal plan that can be cooked on a camp stove with either a skillet or cook pot.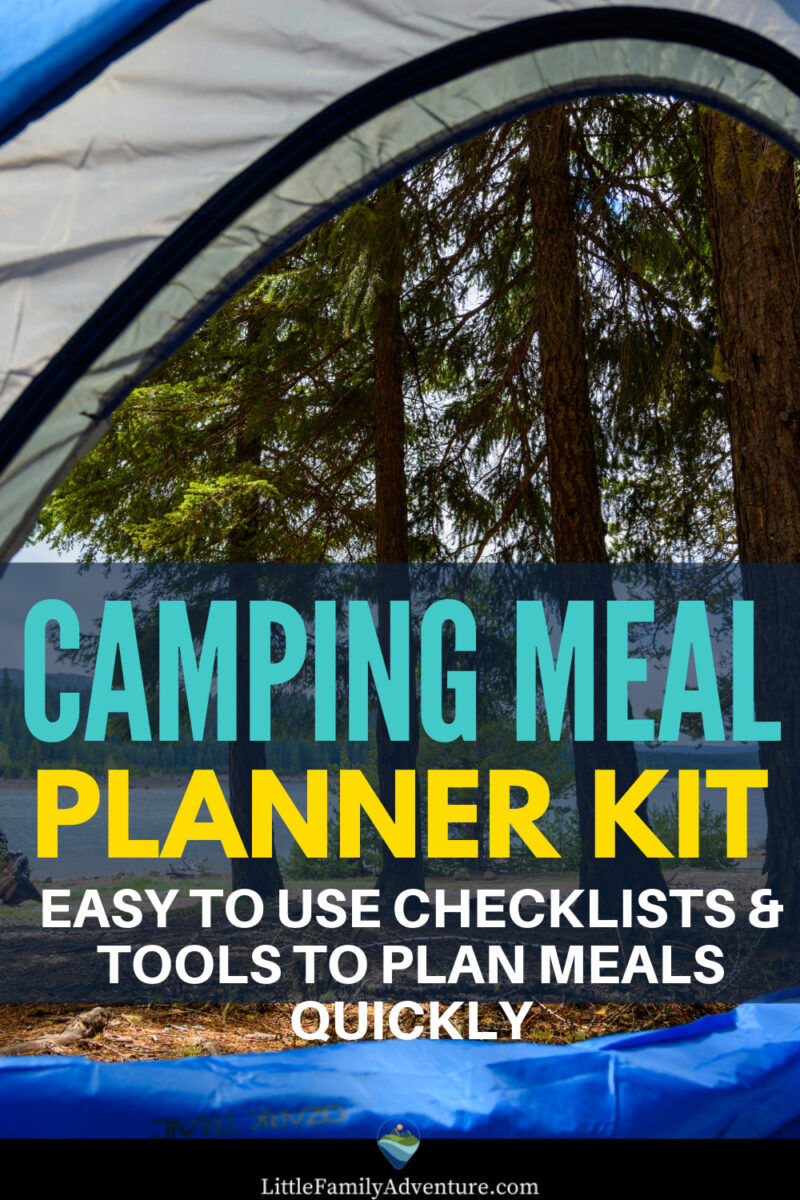 Meal Planning Help You Want
Camping is an adventure! And just like any other adventure, it requires a little bit of planning. There are many ways to go about planning your camping meals. Some people prefer to pack all their food in advance and bring it with them. Others prefer to use the local grocery store for some items while packing others in advance. Whether you're planning out daily meals or just want a quick checklist of things to remember, this meal planner is here for you!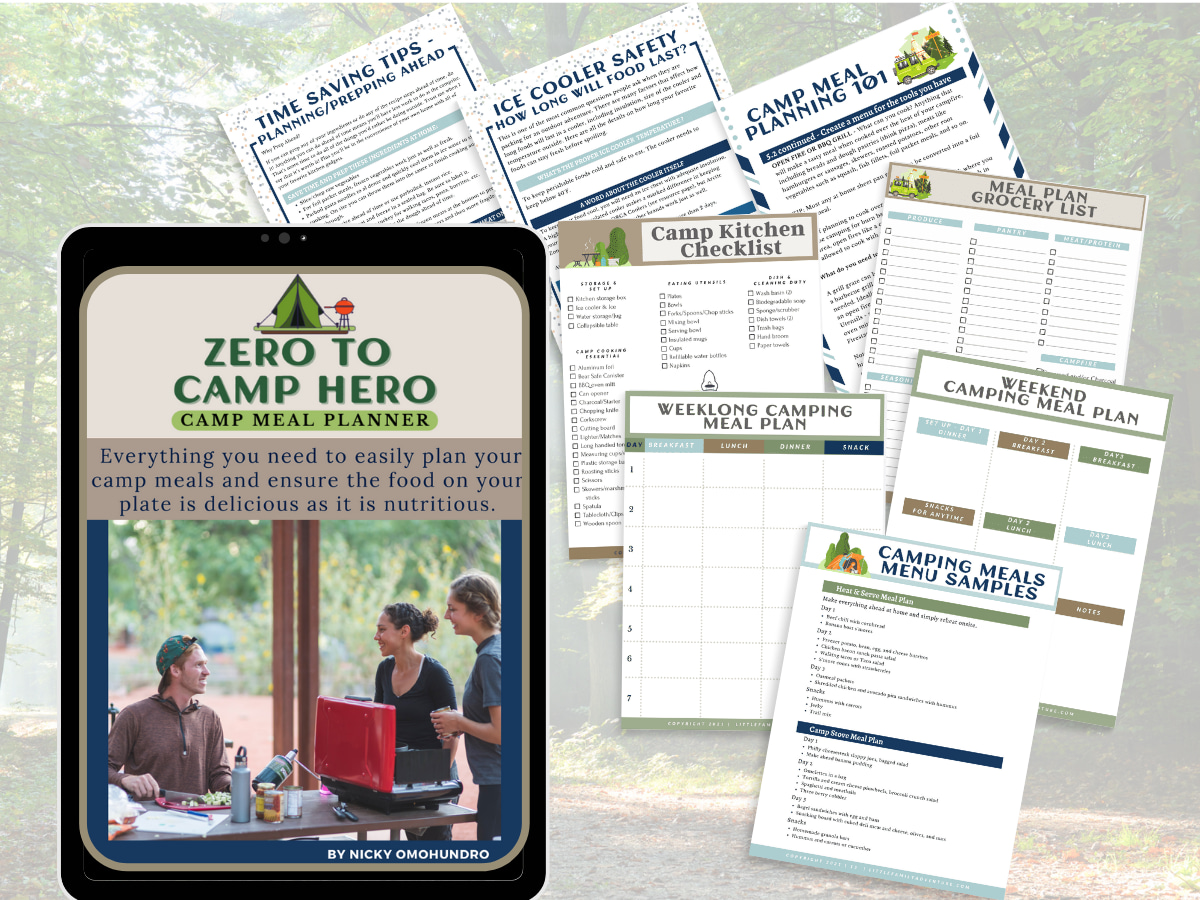 The Zero to Camp Hero: Camp Meal Planner includes:
Camp meal planning 101 tips
Camp meal ideas for over the fire and camp stove cooking
Prep ahead tips to save time and money
Blank meal planning templates for weekend and week-long camping trips
Blank grocery list printables
Camp kitchen packing checklist
BONUS – Tips on how to keep your cooler cold
BONUS – Weekend Camping Meal Plan for the Camp Stove

Includes meals for 3 days for 4 people, easy to follow recipes, and a printable grocery list
So simple with everything in one place…and for only $14!
As an added bonus, your Zero to Camp Hero: Camp Meal Planner includes our weekend camping menu complete with easy to follow recipes that can be cooked entirely on a camp stove, printable grocery list, and at a glance menu. This menu feeds 4 people for 3 days.
The Zero to Camp Hero Camping Meal Planner is an easy-to-use resource that provides all the information you need for preparing delicious meals while camping in the great outdoors. It's like having a personal chef right there with you! Get your digital copy today!