If you're like many Americans, you probably have fond memories of going fishing with friends or relatives. A fishing trip is often seen as a rite of passage — and one that's immensely enjoyable for anglers of all ages. But if your family wants to go beyond your local lake or is eager to partake in a marine adventure during your next vacation, deep sea fishing in Galveston, Texas can provide the exciting experience everyone will remember for years to come.
Why Go Deep Sea Fishing in Galveston?
Deep sea fishing isn't like your run-of-the-mill fishing trip. Also known as offshore fishing, this activity takes place anywhere from 10 to 100 miles out into a large body of seawater (such as an ocean of gulf). Of course, deep sea fishing is performed in marine depths of over 100 feet, allowing participants to see fish and other creatures you might normally never encounter!
While on your Galveston fishing experience, you can expect to experience a combination of trolling, drift fishing, bottom fishing, and jigging, depending on the type of experience offered and local weather conditions. While fishing in the Gulf of Mexico, you may see everything from king mackerel and red snapper to sailfish and sharks. Yes, sharks! I'd love to go out shark fishing with my teens. It's still on my bucket list.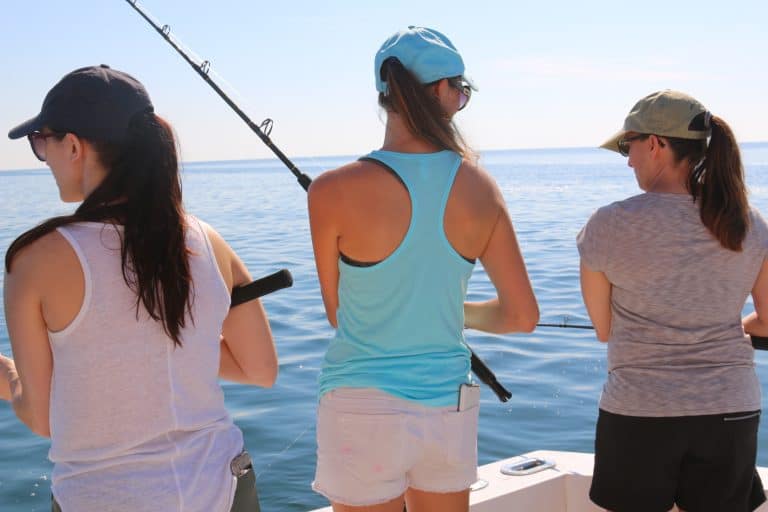 The sheer variety of sea life you can witness during your fishing trip is a good enough reason for many families to add this activity to their itinerary. Anyone who already loves to fish will feel invigorated by this experience. Typically, you'll hire a deep sea fishing charter company for this type of adventure — which means your family can actually relax and enjoy the day, rather than worrying about renting and operating a boat or dealing with the nitty-gritty details. And while this isn't always the right choice for families with young children, it's an excellent option to get out on the water & fish with older kids, teenagers, and the young-at-heart.
While You Are in Galveston, take at these other attractions visitors have rated on TripAdvisor.
Tips For Your First Family Deep Sea Fishing Trip
If you plan on going deep sea fishing during your trip to Galveston, you'll need to be as prepared as possible. Aside from making sure that your family members are in good health and are physically able to take part in this experience, you'll also want to do a few things to ensure you have a great fishing experience.
Conduct thorough research on available fishing charters to ensure they're experienced and trustworthy.
You will also need to learn more about the different fishing experiences they offer to ensure they're a good fit for your schedule and budget. Some fishing charters stay just offshore and last for a few hours, while others take you further off the Gulf Coast and might take up half a day. Make sure your family is able to commit to the trip you sign up for and that you plan accordingly for how long you'll be on the water.
Your charter should let you know what you need to bring well before you set sail. But you'll need to find out whether you need to provide your own equipment, bait, and fishing license. Fishing licenses in Galveston can be purchased in person at Academy, Wal-Mart, or most any sporting goods store. You can also get your license online at Academy. Generally, you should plan to bring sunscreen, sunglasses, hats, extra clothing, and other essentials like medications. If you are prone to motion sickness, I highly recommend bringing Dramamine or Sea Bands. Be sure to ask whether the boat has a medical kit on-board and what kinds of accommodations (like bathroom and kitchen facilities) the boat might provide.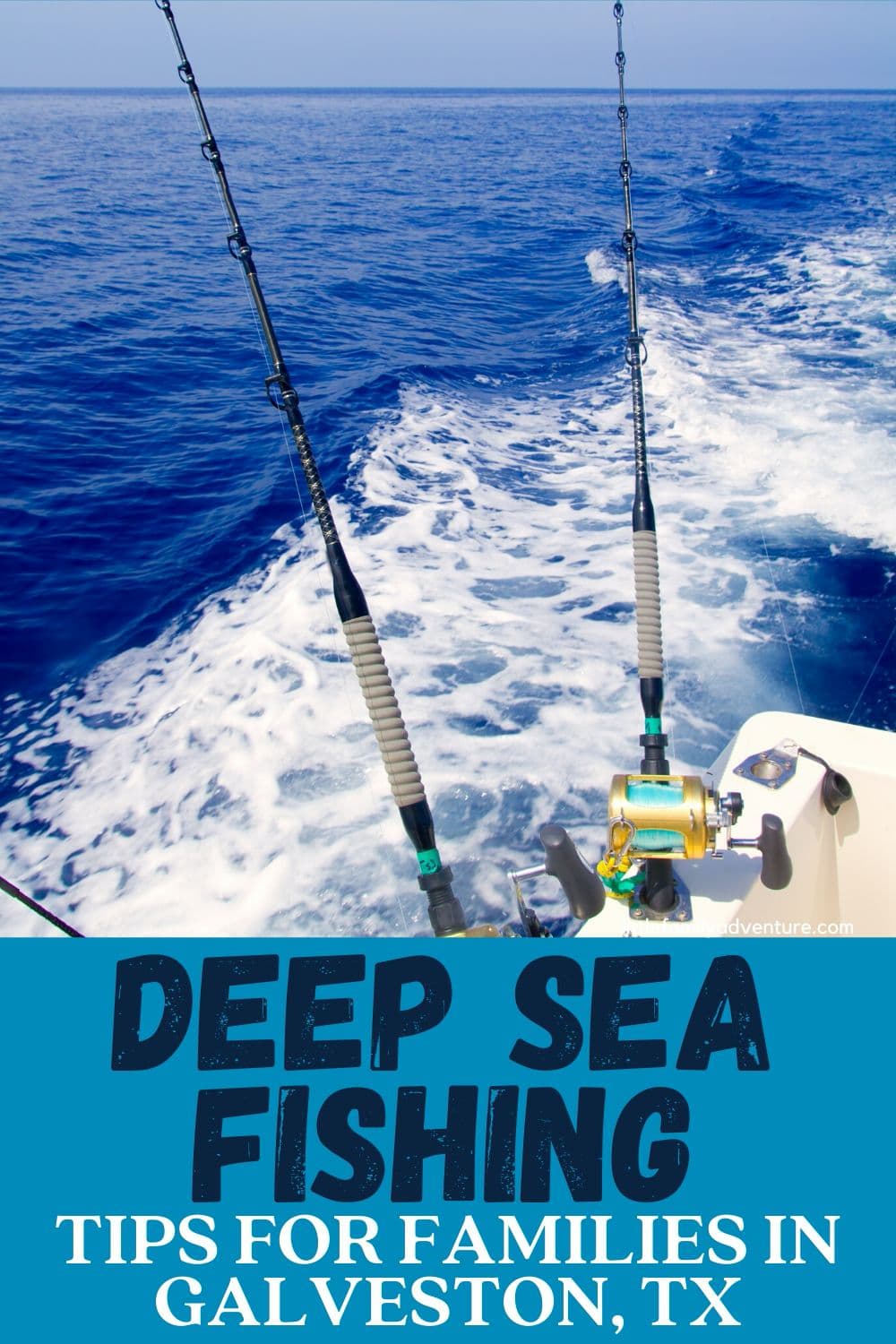 As long as you feel comfortable with the charter you've chosen and the ability of every family member to take part in your deep fishing adventure, you'll be sure to have an incredible time. Who knows what you'll see when you fish deep down in the sea (or Gulf, as the case may be)?
Guest Contributor: Shane Cantrell is the owner of Galveston Sea Ventures