This post is brought to you by ALDI. I love grocery shopping at ALDI because it helps my family save money, especially during the holidays. All opinions expressed are all mine.
For your next holiday party, create an amazing cheese platter that your guests will love.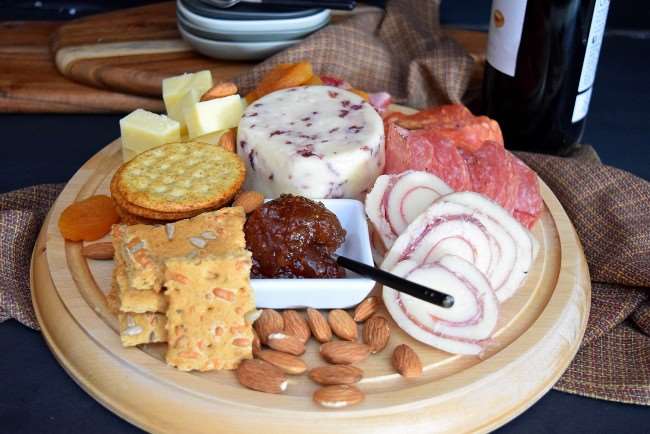 'Tis the season to eat, drink and be merry. Hosting a holiday party can be stressful, but it doesn't have to be. Creating simple foods, like a meat and cheese platter, will help you escape the kitchen and enjoy the season along with your guests.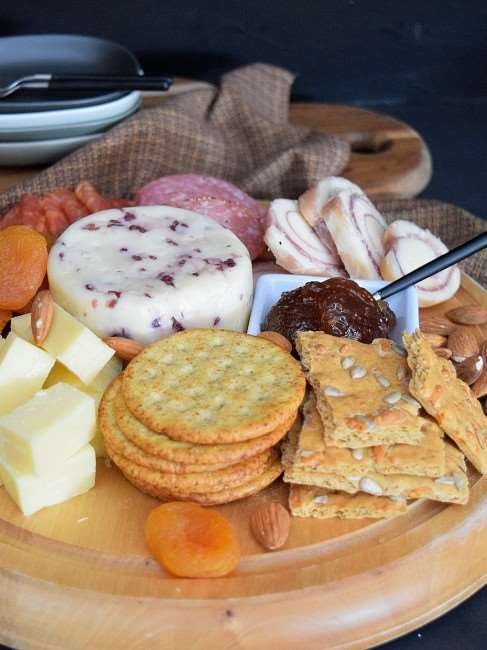 So you're having a party! What are you serving?
A cheese platter is a great choice any time of year, but especially during the holidays. Everyone loves a cheese platter. Guests can visit and mingle with each other while snacking on different kinds of cheese, meats, nuts, and fruits.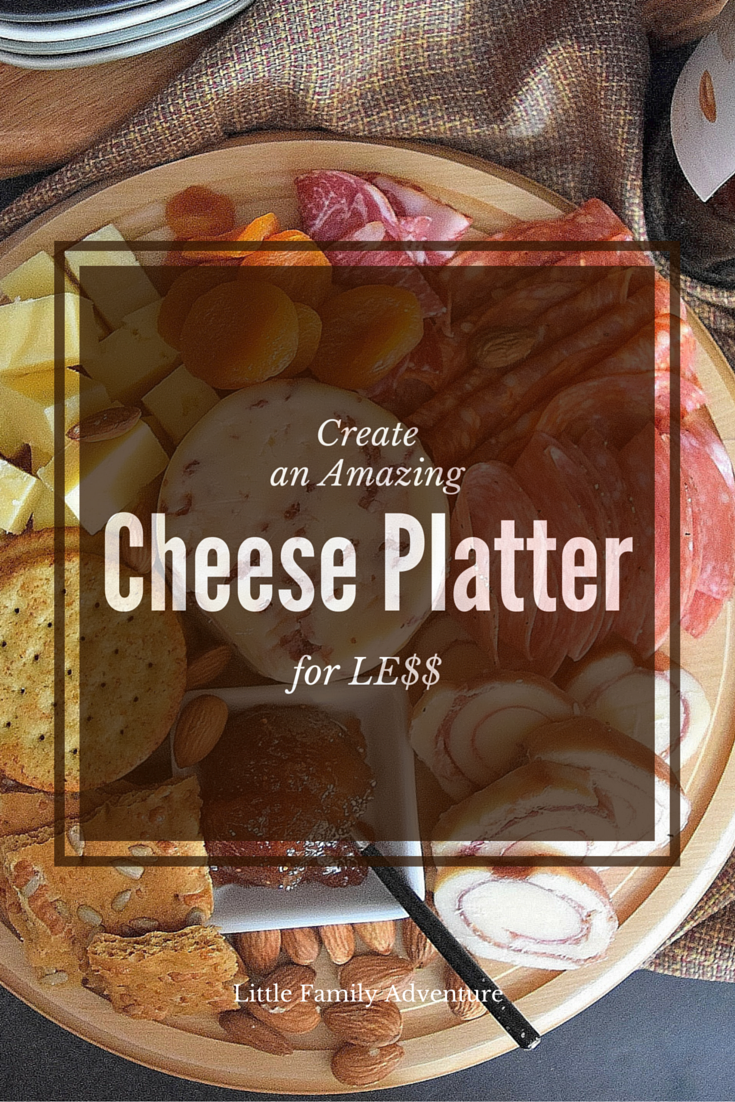 ALDI is a great place to shop and save on groceries every day. During the holidays, they stock an amazing assortment of foods that are ideal for parties. They are my first stop when planning a holiday party.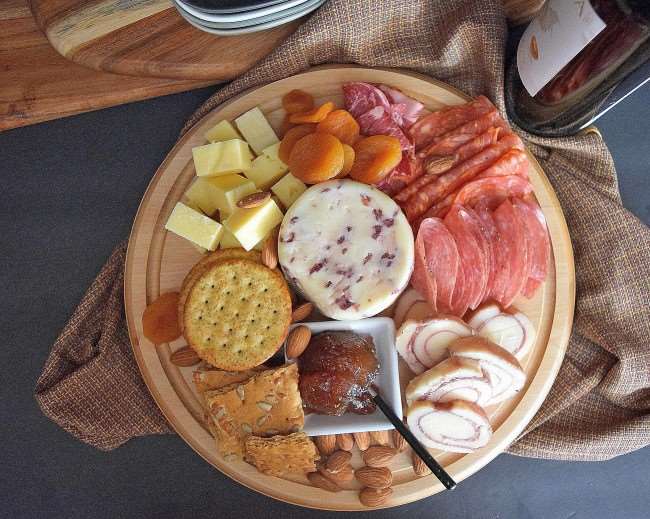 Tips to Assemble an Amazing Cheese Platter
Keep it simple
The entertaining golden rule is "Keep is Simple". Your cheese platter doesn't have to be perfectly arranged. It just needs to taste good and keep your guests happy. A well rounded cheese platter should include:
3-5 different cheeses
2-3 types of sliced deli meat
3-4 accompaniments (grapes, berries, dried fruit, olives, nuts, crackers, etc.)
Serve on a tray, platter, or cutting board. Place your cheeses and meats on the board and fill in gaps with nuts, fruit and crackers. Serve honey or fruit spreads in small dishes and add a small spoon or spreader.

Offer variety
The key to a great meat and cheese tray is variety. It will allow guests to choose what they like and try new things. Limit new or unique foods to one per platter. Not everyone will be an adventurous party guest.
Mix up the types of cheese; soft cheese like brie, medium like cheddar, and firm cheese like Manchego. Plan on offering 3-4 ounces of cheese and about 1 ounce of meat per guest.
Set up several mini food stations
It never fails that when we host a party, we always end up huddled around the food, usually in the kitchen. To prevent this, place appetizers around the party area. Multiple stations force guests to move around and mingle. People can snack as they walk around.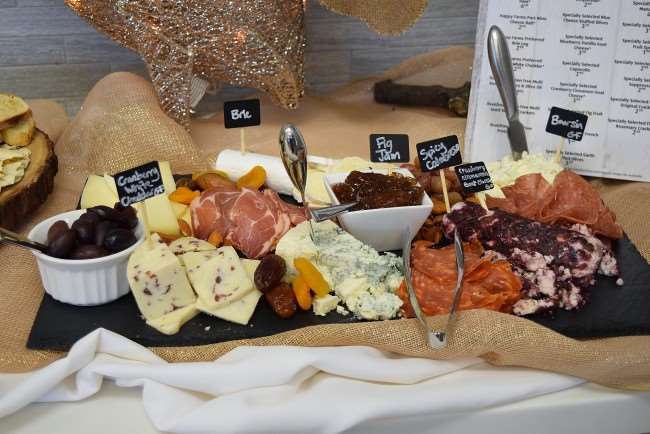 Serve with your guests in mind
Keep items bite sized and easy to eat. It never fails that when I'm at a party, I'll take a bite of food and someone asks me a question. "AWKWARD!" I hate that silence that seems to last forever before I can answer without a mouth full of food. Try to keep all foods sized so that they can be eaten in one or two bites."
Help guests identify what they are eating with labels. You can go fancy with stoneware picks or go simple with paper cards or toothpicks with flags.
When you get ready to shop for your party food, head to your local ALDI. I did for a little get together we threw and I got some great deals on what I needed. This is what I picked up.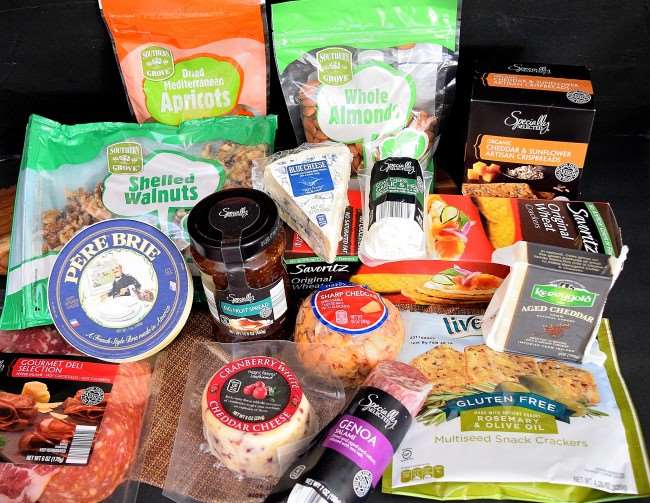 Deli Meat
Specially Selected Gourmet Deli Selection (Pepper Salame, Capocollo, Hot Caprese) $4.49
Specially Selected Genoa Salami $3.79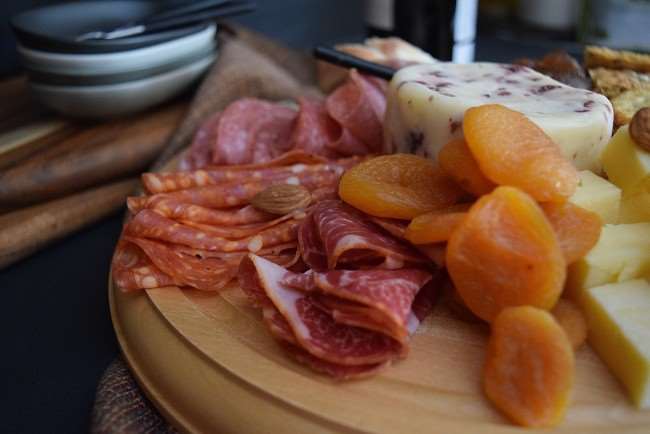 Cheese
Kerrygold Aged Cheddar $3.49
Happy Farms Sharp Cheddar cheese ball with sliced almonds $2.49
Happy Farms Preferred Cranberry White Cheddar $2.99
Specially Selected Goat Cheese $1.99
Happy Farms Preferred Blue Cheese wedge $2.99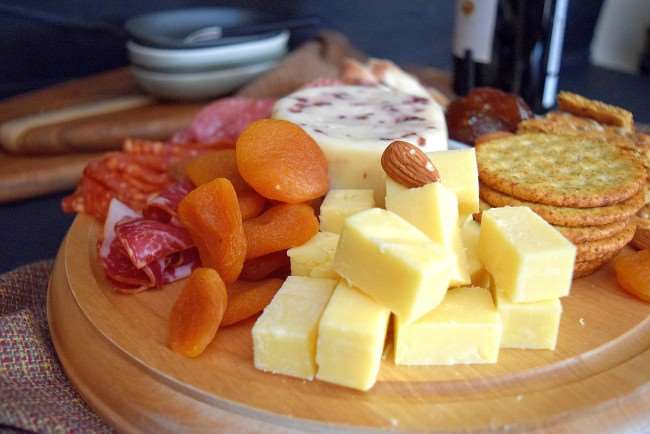 Accompaniments
Specially Selected Fig Fruit Spread $1.99
Southern Grove Dried Apricots $2.89
Southern Grove Whole Almonds $5.99
Southern Grove Walnuts $6.99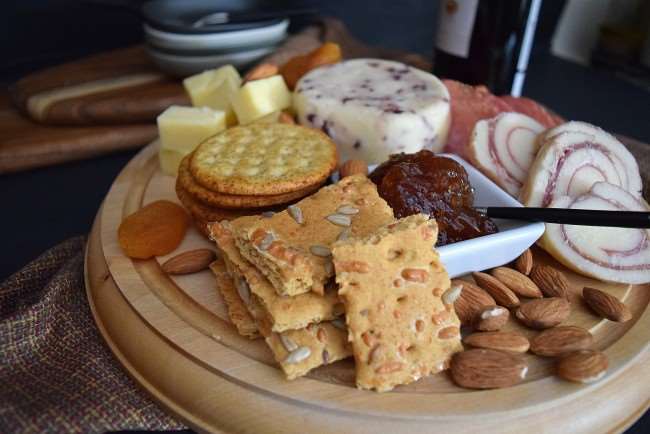 Crackers
Live G Free Multi-seed Snack Crackers $1.49
Specially Selected Organic Cheddar & Sunflower Artisan Crispbreads $2.69
Savoritz Original Wheat Crackers $1.69
Total, before taxes, $45.96 for 20 people.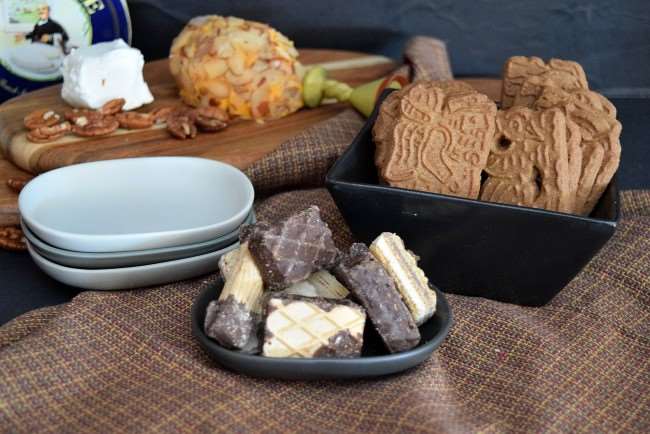 Party food isn't complete without dessert. To keep it simple, I bought some cookies and had them out with the cheese platters.
Cookies
Café Bistro Spekulatius (Spice Cookies) $1.99
Café Bistro Wafer Mix Cookies $2.99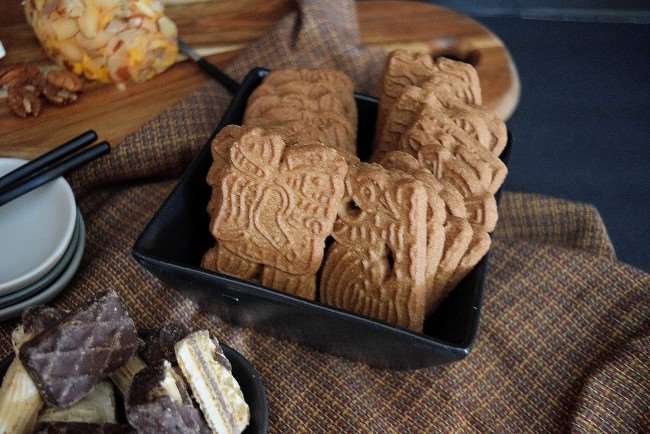 One or two cookie varieties are all you need. We picked up these cookies for $4.98.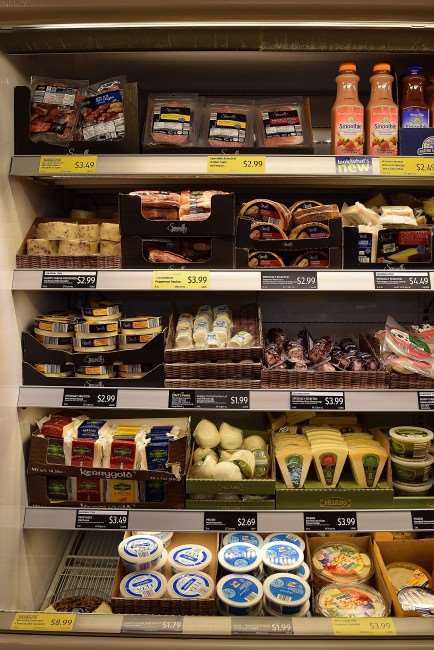 For under $51 at ALDI, I'm creating amazing cheese platters and cookies for my guests. Take a look at the picture above showing a selection of cheese and theirs prices available at ALDI. Our simple, inexpensive cheese platters will keep my guests happy, allow me to get out of the kitchen, and enjoy the party too!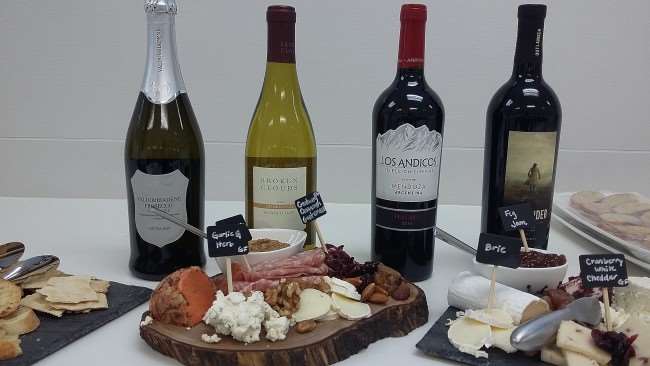 Many ALDI stores sell beer and wine at great prices. The most expensive wine is $13, but many are just a few dollars.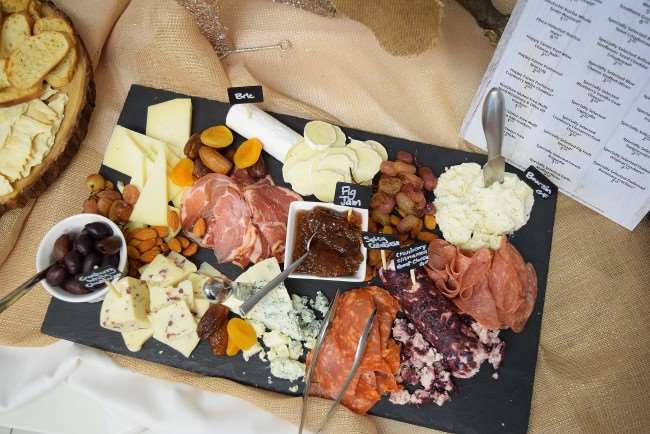 Cheese platters are great for parties, but they are also great for dinner too. The kids love it when we have "Appetizer Night". We'll raid the fridge and create a meat and cheese platter, a dip or two, and a dessert. It's a quick and easy dinner at home. My husband and I will uncork a bottle of wine, while the kids enjoy hot apple cider (their favorite this time of year), and all of us have a tasty night in.
Visit your local ALDI to pick up what you need for your next holiday get together. Find more holiday recipes and tips on their Facebook page or connect with them on Twitter.
What do you like to include on a cheese platter?