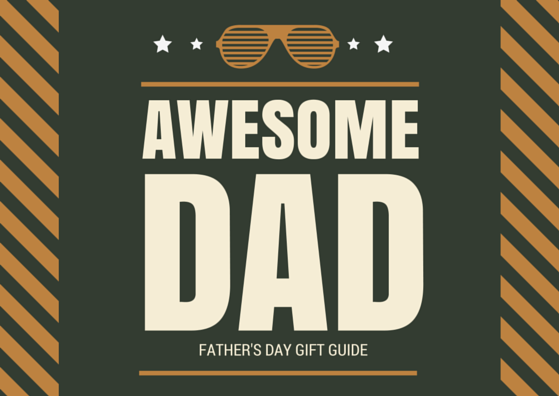 Father's Day is the day to celebrate dad. In the United States, Father's Day is celebrated on the 3rd Sunday in June. Forget about giving Dad a tie. This year, give dad a gift that he'll love and use often!
We have put together a list of Father's Day Gifts that are perfect for that special man in your family. You'll find a little bit of everything.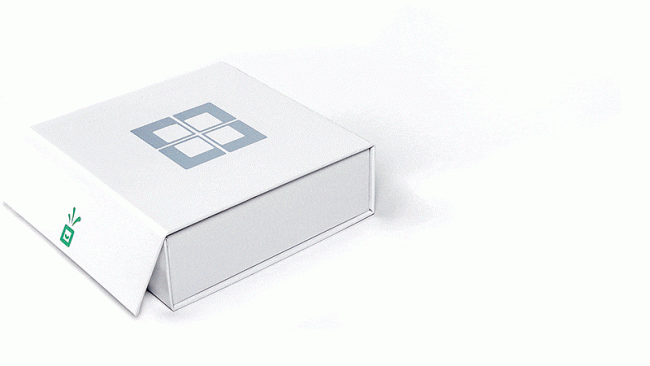 AwesomeBox is for Awesome Dads
Create a customized memory box for Dad full of special moments. AwesomeBox takes cherished photos, stories, and messages and converts them into a package of colorfully printed 5.25" cards. It's a great way for the whole family  to show Dad how you appreciate him or share your favorites memories with him.  Because your customized AwesomeBox is created online, loved ones from far away or overseas can contribute and add their touch on Dad's gift.
Start creating your AwesomeBox at AwesomeBox.com
10 card AwesomeBox $19
25 card AwesomeBox $49
50 card AwesomeBox $79
100 card AwesomeBox $119
Save $15 off your AwesomeBox with coupon code AWESOMESUMMER. Valid through August 31, 2016.
 
Duck Fat Caramels
Olive and Sinclair Chocolate Company in Nashville in an amazing shop. They make their own chocolate from bean to bar. We took a tour last year when we were in Nashville. These caramels were AAAAAmazing because they melted like butter in your mouth. If you haven't tried them, you haven't lived yet. This is what I bought my husband for Father's Day this year. I just hope he shares. Shop their online store.
Tickets Please
Some of the best things don't have to be things, but are experiences. Send Dad to rock out to his favorite band, cheer on his favorite team, or experience that event or attraction he's been wanting to go to.

For the Music Lover on the Go
If Dad is a music lover, let him take his music with him with this JBL Clip Bluetooth Speaker. This small, portable speaker is only 4"x3" and has a built-in carabiner. This makes it easier to take your music almost anywhere. Comes in a variety of colors and patterns, including logos for select sports teams.
$35 amazon.com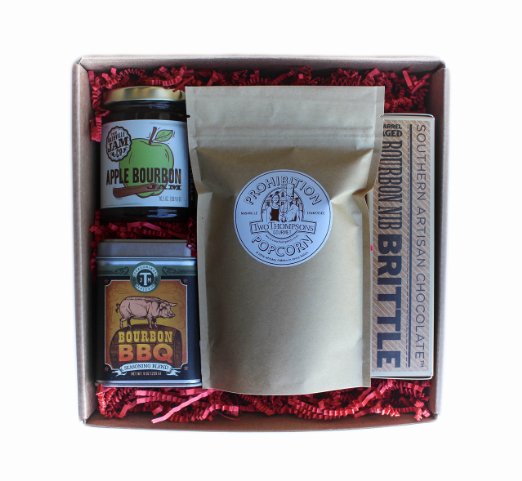 For the Bourbon Lover
My husband loves a glass of bourbon on occasion and anything bourbon related. This year this Bourbon Bundle would be perfect for him. Olive & Sinclair offers a Bourbon Brittle that we first had in Nashville and it something you NEED to try! The bundle also includes Prohibition Popcorn, Bourbon, BBQ Seasoning, and Apple Bourbon Jam.
$59 amazon.com
Hungry Man
The best way to a man's heart is through his stomach. This father's day create his favorite dessert or breakfast. If you don't want to cook, treat him to his favorite coffee or restaurant. Then take him out for a special day that's all about him.

For Mr. Fix It
If you husband likes to tinker like him, the Leatherman tread Bracelet would make a great gift. My husband has been dropping hints for this since Christmas. The Tread is a wearable multi-tool featuring 29 tools from screwdriver to socket drive. The best part is that it goes anywhere; on a hike, around town, to the office, even an airplane.
$165 amazon.com
Outdoorsman
For the man that likes to be outdoors, get him something he'll use often. Whether it's a new text, hiking pack, or GPS, he's sure to use it and take you along to enjoy the outdoors. On our list is the Lodge 6qt Dutch Oven ($58 amazon.com).
What are you getting Dad this year?