Snow tubing is just plain FUN!
Of all the outdoor winter activities, this is truly my favorite for family fun. Snow tubing takes absolutely no skill. If you can walk and sit, you can tube.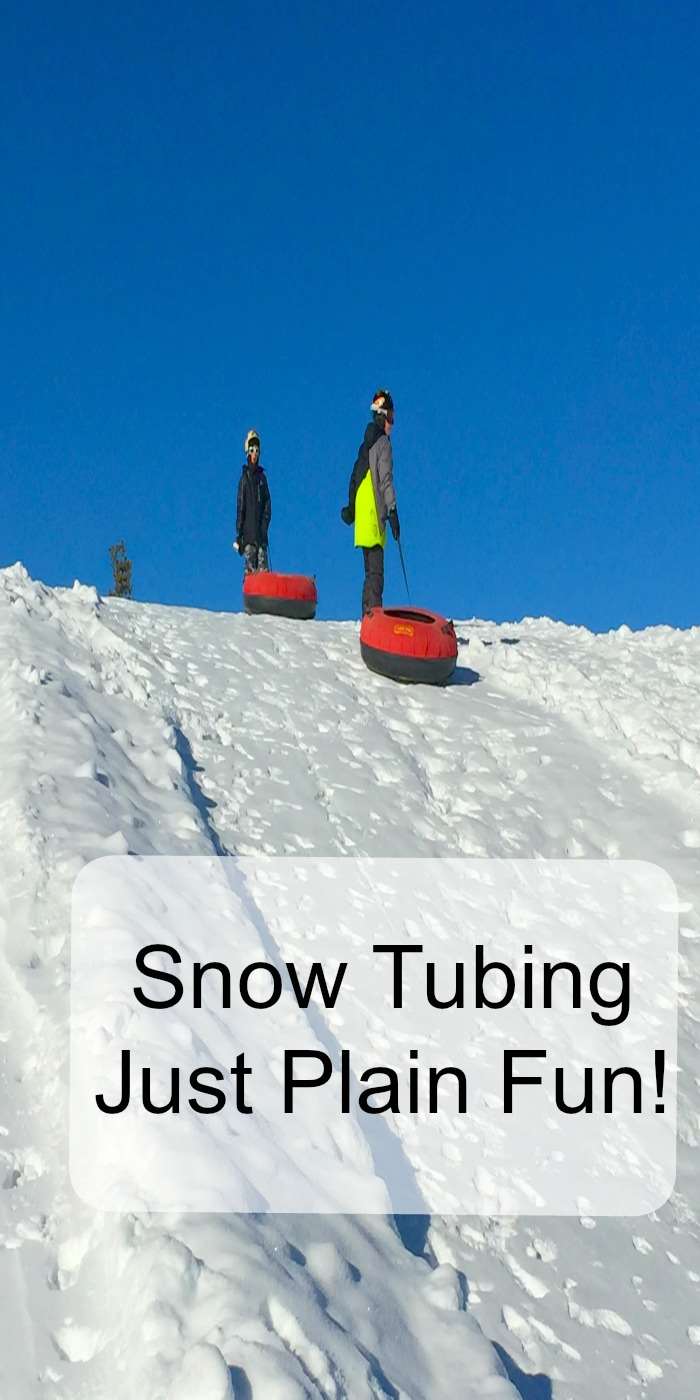 These big awesome donut style tubes with "skins' on the bottom don't even give you the opportunity to steer. This fun outdoor winter activity is sure to make your whole family roar with laughter as you link tubes and race down the icy slope to the bottom.
Bring on the Laughter by Linking Tubes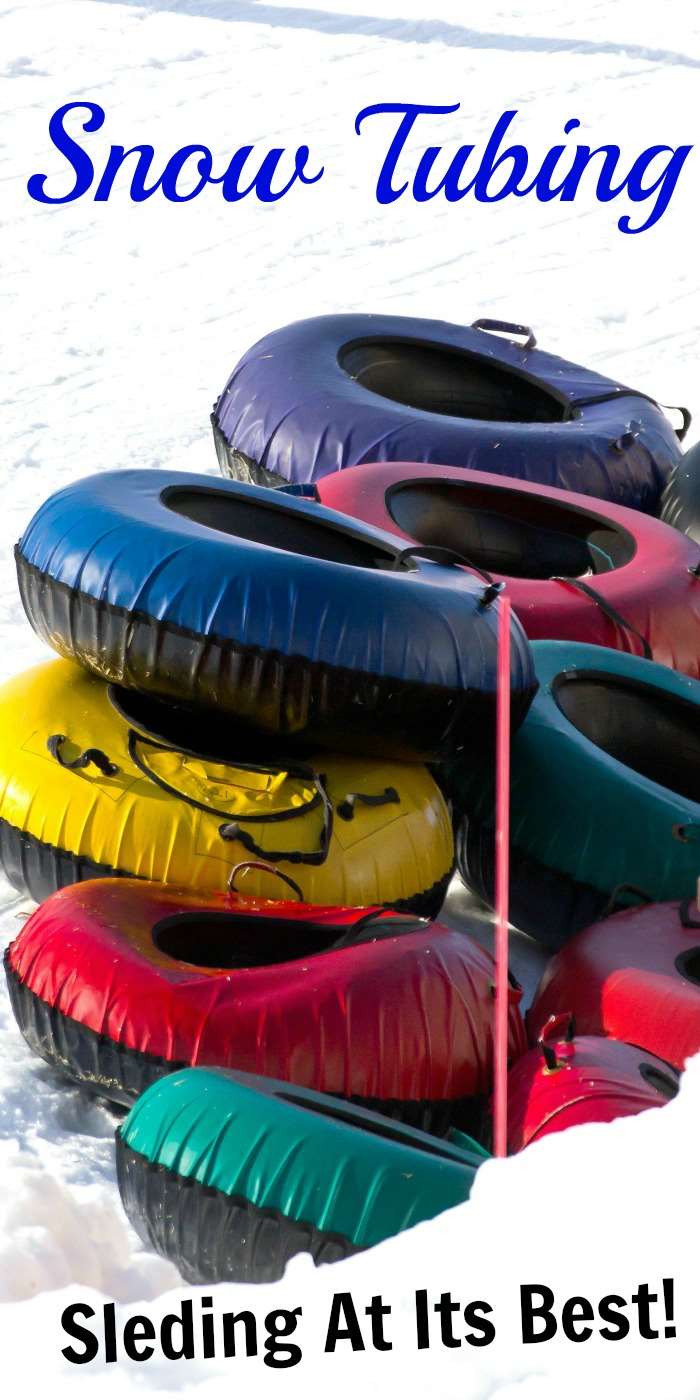 That's right I said "link tubes". The only thing that makes any real difference in tubing is weight. The more weight the faster you go down the hill. This is still a race I can win against my sons who already out ski me at ages 9 & 11.
You link tubes by attaching the tube's leashes to the loops on the other tubes. With 3-4-8 tubes linked together you and your companions become a floating, twisting, turning magic carpet of laughter as the last person gives the group a big shove and jumps in their tube.
Family Members of All Ages Can Join this Winter Activity
This blog contains affiliate links. They help pay for the coffee that keeps us turning out adventures week after week. I'll only recommend and share products that I use and love myself. Thanks!
Finding a winter activity that all members of the family can participate in can be difficult. When you are done playing board games in you jammies, head out to the tubing hill. Pack a few thermoses with hot coco and load everyone in the car for some outdoor winter fun.
In our last large family snow tube fest, we took 9 people ranging in age from 70 down to 3 years old. Everyone came home tired with a rosy glow from the inside out.
For the little ones there is often a double tube; the tube skins securely wrap a small tube together with a large one so there is no chance of separation and each person has a place to sit.
Racing challenges are fun for older kids. You can set up a parents vs kids down hill challenge. Remember not to tell your kids you will always win just because you weigh more.
Helpful Equipment to Make the Tubing Experience More Fun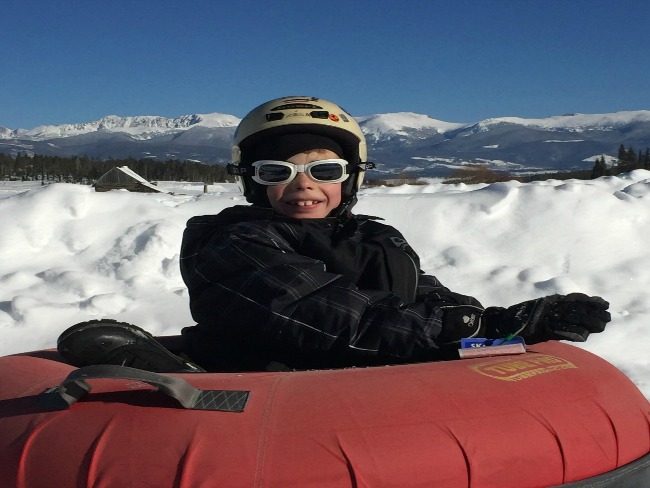 Helmets are not just for kids. Most snow tube rental places offer helmets with the tube rental so take advantage of the offer. It is no fun to come home with a huge bruise on the noggin from bumbling heads with other tubers.
Googles or sunglasses are a must as the snow's glare is blinding; plus, there is a chance of the soft powder flying up into your face.
Other than that, the gear is simply what you would wear to play in the snow. Be sure to dress in layers as not all tubing hills have a magic carpet to haul you back up the hill.
Snow tubing is a fun winter vacation idea for families or a fun idea to do with the kids on a sunny day.
Need a few active indoor family games? Click here for some simple indoor winter activities, a tutorial on creating an indoor (no sew) camping tent, or 30 free indoor things to do in winter.