Even with this busy winter season, schedule some time and have fun as a family. We've put together a list of our favorite fun winter activities for kids and adults to do together. These fun activities you can do outdoors and inside. Plus most are free using things you already how on hand.

Outdoor Winter Activities
According to a Danish saying, "There is no such thing as bad weather, just the wrong clothing." So with that in mind, get the family outside for these outdoor winter activities.
Have an epic snowball fight
Go sledding/tobogganing
Make snow angels
Build a snowman
Go for a winter hike
Try ice skating
Go stargazing
Go snow tubing
Play ice or street hockey
Try snowshoeing
Go cross country skiing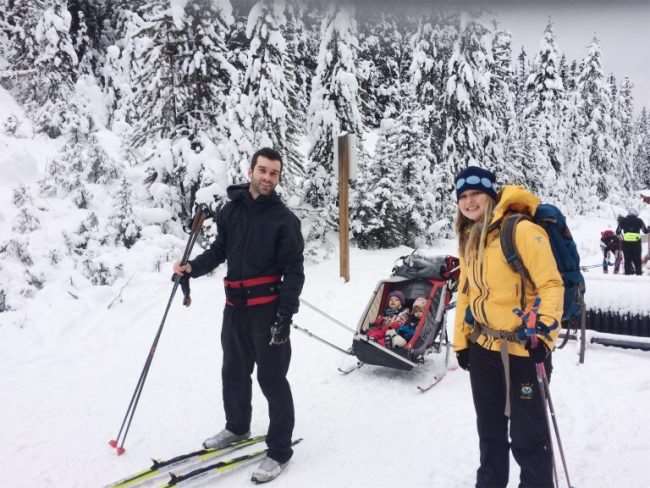 Skiing as a family is a fun winter activity for all ages. Read about the benefits of cross country skiing as a family. Young and old, it's a winter sport they can do together. If your toddler is new to skiing, here are some helpful tips to get your child started skiing.

Indoor Winter Activities for Families To Do Together

Make winter themed crafts.
Crafting is a fun way to pass the time. I recently signed up for Craftsy.com and am brushing up on my photography skills while the kids are taking the art (watercolor and drawing) classes. You can create:
these 10 homemade ornaments

to decorate your tree this year or next.

Paper snowflakes
Birdfeeders with a stale bagel or pinecone, nut butter, and birdseed
Knit a hat or scarf
Create handmade Valentine's Cards
Build a winter wreath with evergreen branches and wire
Take up journaling or hand lettering – I started using Silk & Sonder monthly journals and LOVE them.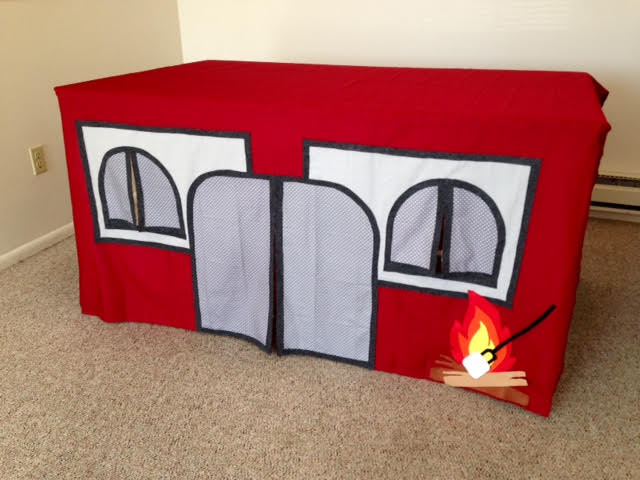 Create an indoor fort and go camping inside
Using blankets and pillows or this no-sew tablecloth camping playhouse, it's fun to construct an indoor for. See these indoor and backyard camping ideas.
Do a Family Game Night
Pull out your favorite board games, card games, or video games, for a fun family night inside.
Do a Puzzle Together
Instead of a Family Game Night, have a Family Puzzle Night. Pull out the puzzles and do one together. It's educational and fun at the same time. If you don't have any puzzles handy, make one. Glue an image to a piece of card stock and then cut it out into different shapes.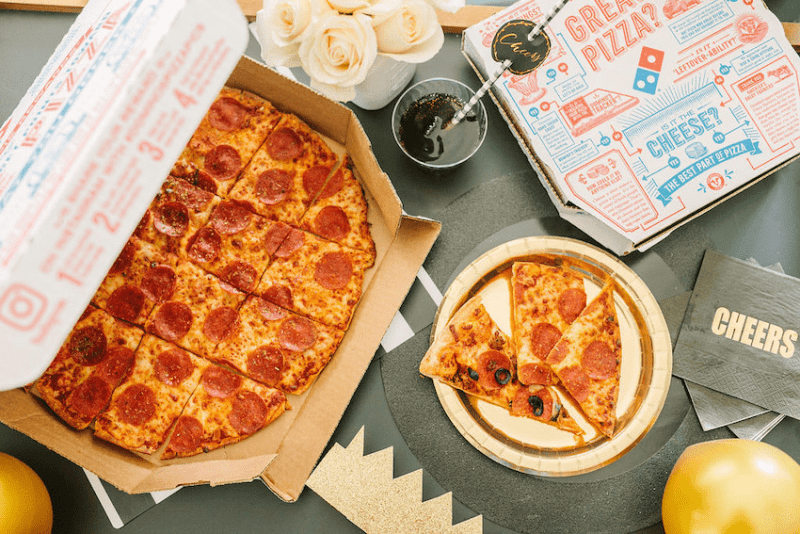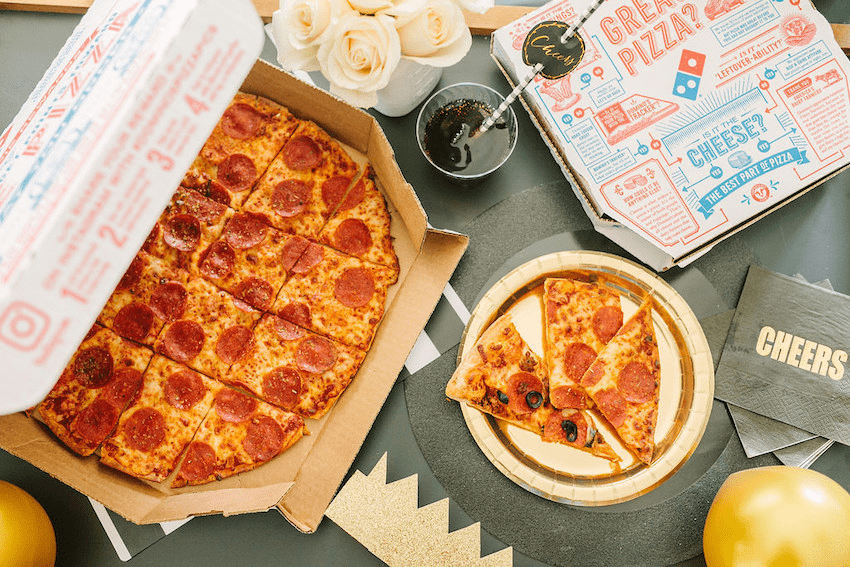 Have a Family Pizza Night
Order delivery or create customized pizzas. Try new toppings and combinations from pesto and sun-dried tomato to cheeseburger pizza, you'll have fun doing it. Here is a great homemade pizza dough recipe and ideas for different types of topping combinations.
Set Up a Hot Beverage Bar and Enjoy
It can be a welcome treat to curl up by the fireplace with a warm drink in hand. Set up a hot beverage bar for hot chocolate, hot coffee, Chai tea, or hot toddy (for the adults) as well as all the accompaniments.
Decorate Cookies Together
Bake your favorite family recipe or try one of ours. Together you'll create something delicious and have fun decorating with sprinkles, colored gels frosting, etc.
Here are a few of our favorite cookie recipes:
Take a Virtual Cooking Class
Many cooking classes have gone virtual and it can be a fun family activity. Learn how to make an international dish and learn about a new place, or just learn a new cooking skill.
Gift/Read a Book for Jolabokaflod, Christmas Book Flood
This is an Icelandic holiday tradition. On December 24th, books are given as gifts and many spend the rest of the night reading. You don't have to be Icelandic to enjoy this holiday. Share a book/story with your family and read out loud together. Even older children will love this new tradition. Plus no one says you have to stop after the holidays. You can make this a weekly occurrence. Read more about Jolabokaflod.
Other indoor winter activities for families: