This post is sponsored by The Allstate Foundation. All opinions are my own.
Getting the family outdoors provides not only fresh air but also provides a natural environment for learning important life lessons your children need to be good people. We are partnering with We Are Teachers and The Allstate Foundation to share how we are helping our teens be successful in life and share this free parent guide "Happy, Successful Teens". It's filled with helpful information on social and emotional learning (SEL) you can use to navigate those teenage years.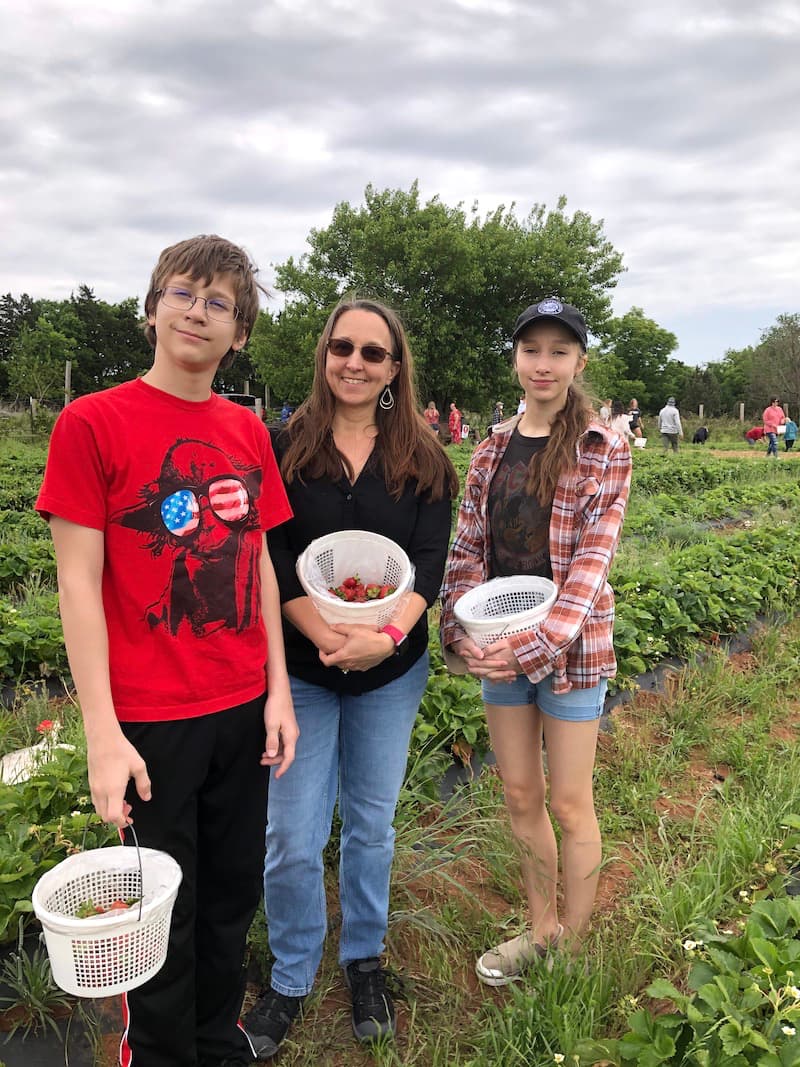 Parenting Teens – I Have 3!
Recently my 14-year-old daughter asked me, "Why do parents change how they parent when their kids become teenagers?" Seems pretty profound, but then she followed up with "…. but I'm not talking about YOU! Just parents in general. I see others be more hands-off, not listening as much… be less ready to "fix" things for their kids." I got it and understood what she was saying, because it's true. Parenting DOES change when your children become teenagers. Teens are quickly growing into their adult bodies, but they don't have the necessary life skills needed. So as parents we shift to provide them with what they need to be successful. That way when the day comes, they go out into the world and be successful and productive members of society.
Earlier this month, my youngest son turned 13. He joins the ranks of being a teenager with his Earlier this month, my youngest son turned 13. He joins the ranks of being a teenager with his two other teenage-aged siblings. Yes, that makes three teens in our house! It's not as bad as you could imagine. Actually it's been pretty amazing to see the people they are growing into and the decisions they are making. Plus now that everyone is taller than me, they can get things off the top shelves at home and carry all their own gear when we go out camping or hiking together.
Building Life Skills Outdoors
Personally, being outdoors has always been a big part of our family life and it will continue to be. Yet, I know my parenting style has changed as the kids have gotten older. When they were younger, I was providing a solid foundation by being more hands-on, modeling what they should do, and providing opportunities for them to make age-appropriate decisions. But now as teens, I want them to be much more independent, try things out on their own with the tools they have, figure out what works for them, and practice the skills needed for adulthood.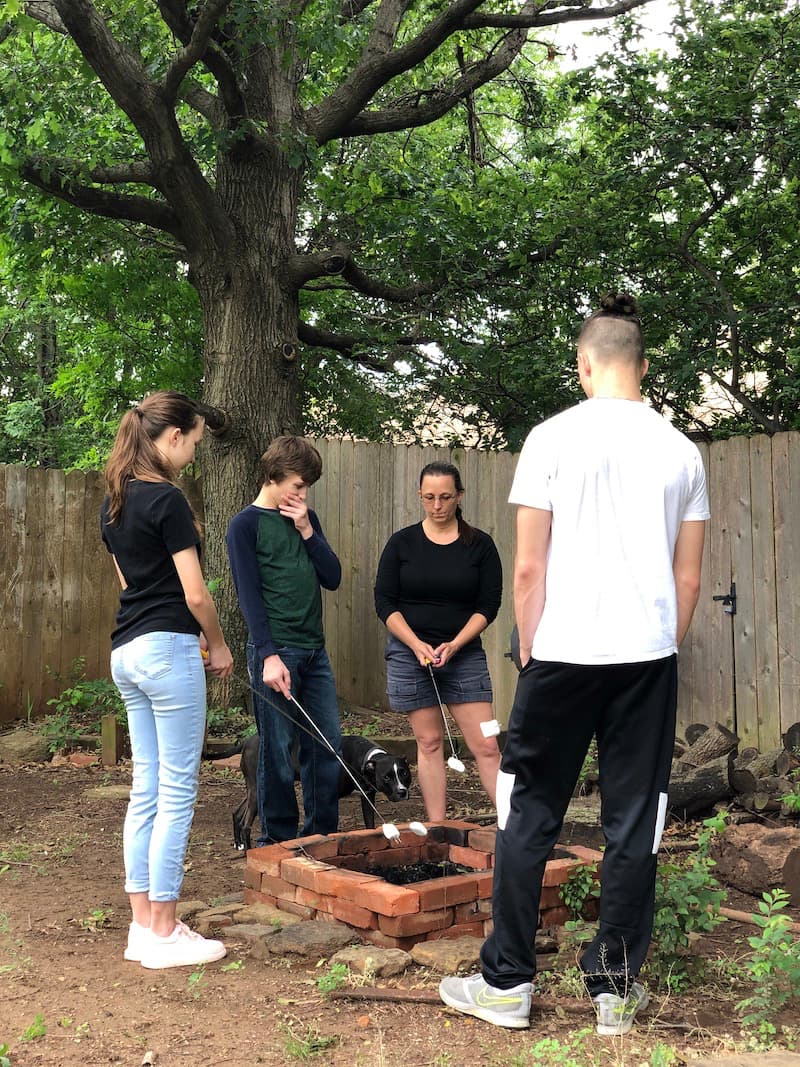 Being outdoors is a natural learning environment and one that fosters a sense of community. It doesn't matter if they're gardening in the backyard, climbing a tree, kayaking, hiking, running, camping, or bird watching, they are building important life skills like:
Responsible Decision Making
Risk Management
Natural Stress Management
Self-Management
Relationship Building/Management
Social Awareness and Stewardship
All this happens naturally outside. They are constantly asking questions (even if they don't realize it) – Can I/we do this? Is that safe? Should I/we really be doing XYZ? What do I need to do this? How do I accomplish this goal? How can I help someone else do XYZ? How do I feel about this/that?
I have also found that when we are outside, the kids are more open and willing to talk.
That conversation I mentioned with my daughter happened when we were out on a trail at a local nature park. When the tech is down, they eventually open up and are apt to having a conversation.
With life being turned upside down due to COVID-19, it's now more important than ever to help our teens navigate their teenage years successfully. The Allstate Foundation is committed to empowering youth and helping them develop skills like empathy, teamwork, and resilience needed for their future. Competency in this and other social emotional skills are a greater predictor of lifelong success, more so than academic grades. In fact, students who score high on social skills are four times more likely to complete college.
Get this free 'Happy, Successful Teens' SEL Parent Guide from The Allstate Foundation. It offers tips and guidance for building the important skills your teen will need.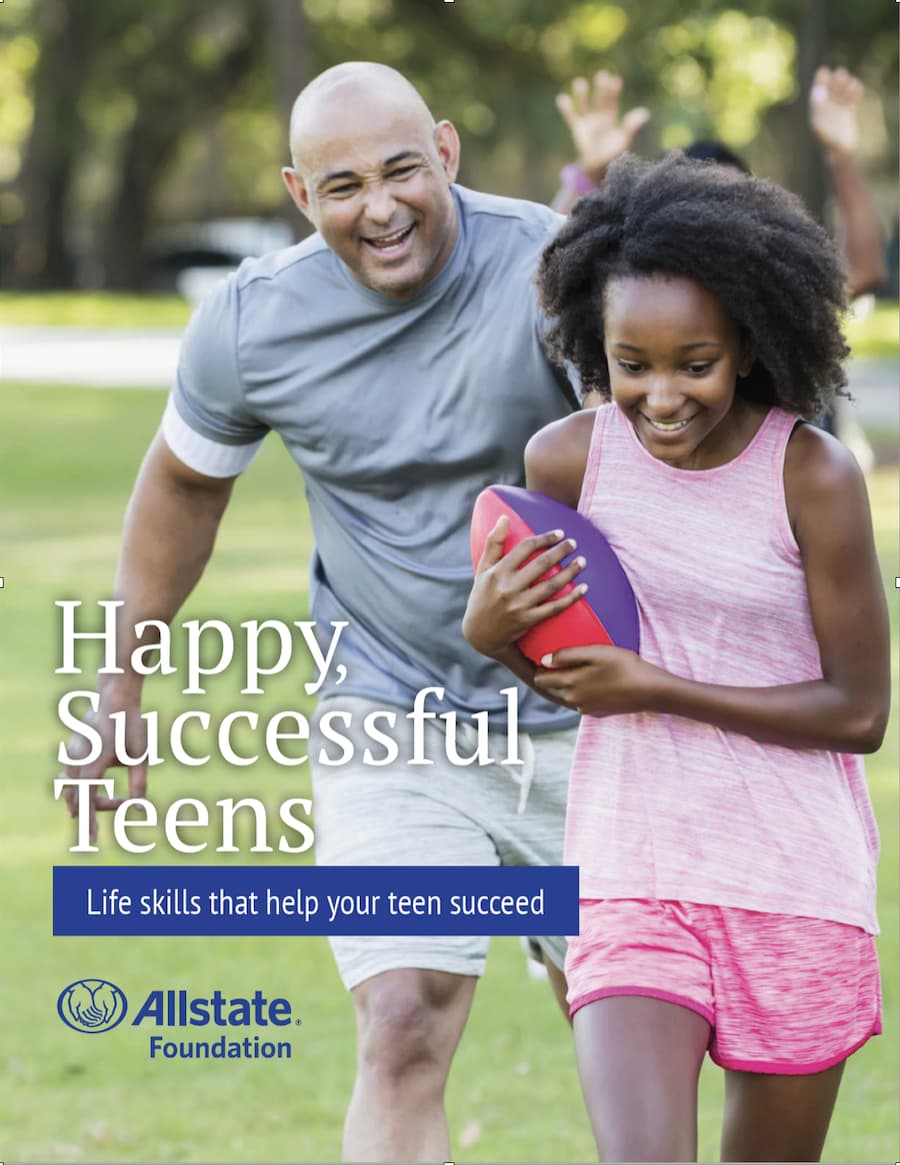 This post was written as part of The Allstate Foundation and We Are Teachers SEL Parent Guide campaign, and sponsored by The Allstate Foundation. All opinions are mine. The Allstate Foundation empowers young people – and those that guide and teach them – with social and emotional skills to build character and transform lives. Learn more at www.allstatefoundation.org.