Christmastime is HERE!!!
This is my FAVORITE time of year. It's time for baking Christmas cookies with the kids, sipping hot chocolate by the fireplace, singing Christmas carols, spending time with friends/family, and holiday food (glorious food)! Every year, I host a Christmas Cookie Swap in early December. It's a great way to gather friends and neighbors together to celebrate the season and eat cookies. Let me share with you a few tips that help me host a stress-free holiday party with a cookie swap. They will help you too!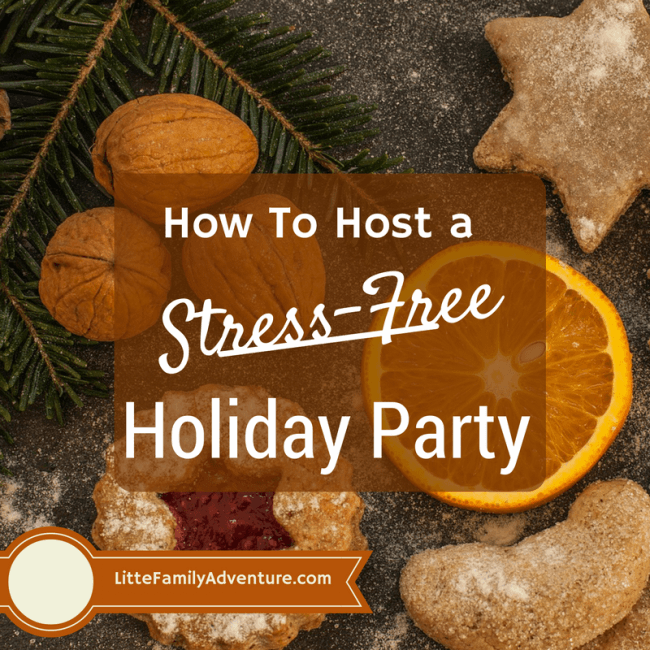 It's true that holidays can be stressful. There is sooo much to do. But gathering friends together should be fun not stressful. Hosting a cookie swap can be MUCH easier than a traditional holiday party.
Here's why I host a cookie swap:
I don't have to do a lot of cooking.
Decorating is simple because it's all about the cookies.
Can be held during the day while the kids are in school.
No kids means I only have to clean 3 rooms; my kitchen, living room, and main bathroom. (No one else will venture into other parts of the house because they all know…..)
BEST REASON OF ALL: I bake a few dozen of 1 type of cookie and end up with an assortment of different cookies to last thru the holidays.
These are good reasons to host a cookie exchange. So let's talk about how you can host one too.
How to Host a Stress-Free Holiday Party
KISS Invitations
KISS stands for Keep It Super Simple. Make simple invitations. I'll even help you out there. This is an example of an invitation I created which you can print off and write in your event details. Super simple!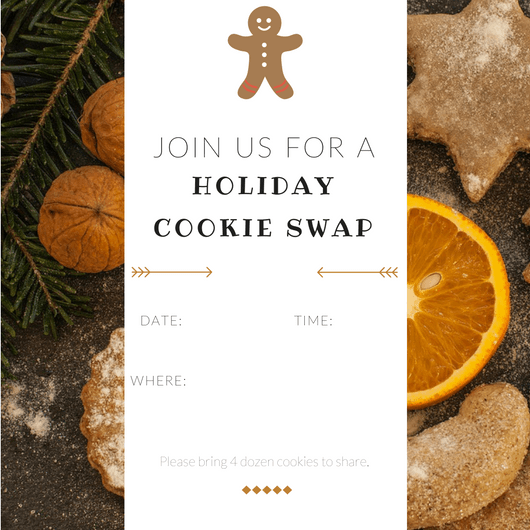 Clean Just 3 Rooms
I am serious on this one. Guests congregate in 3 rooms of your house; kitchen, living room, and bathroom. There won't be a PTA meeting in the ladies room, but you know what I mean. Just give it a good going over before guests arrive. No stressing over the WHOLE HOUSE being clean. You can worry about the next time company comes over.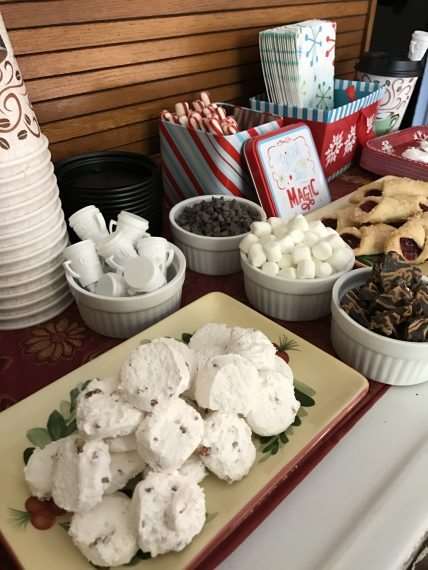 KISS the Cook
Remember that acronym. Simple is what you want for a stress-free holiday party. Guests are bringing 4 dozen cookies. That's 3 dozen to swap and 1 dozen of each cookie to sample. There is your dessert. All you need is something savory and beverages. A fruit tray is a healthy choice and you can never go wrong with a cheese board. Choose one of those food options for KISS foods.
With beverages, water and hot chocolate are good choices. Consider coffee if it's a morning event. To serve, use disposal cups for zero clean up.
I like these Dixie® To Go cups because they are great for parties. They are insulated making them perfect for hot beverages. Plus with leak resistant lids, guests can take a fresh cup of hot chocolate or coffee with them after the party.
Take Home Containers
Using disposable plates and cups are easy choices because there is no clean up, no effort, no worries. That gives you more time to focus on things that matter: the guests.
Dixie® To Go has these cute little cup stoppers that say "Crushing It". I feel like I'm "Crushing It" when I pull off a holiday party that my guests love.
Speaking of guests, provide them with containers for their take-home cookies. Everyone brings a tray or container for the swap filled with what they brought. Many often forget to bring a separate container to use during the cookie swap.
There is enough stress in our lives. Having fun with friends during the holidays shouldn't create more. Use these simple tips to host your own stress-free holiday party.
Happy Holidays Y'all!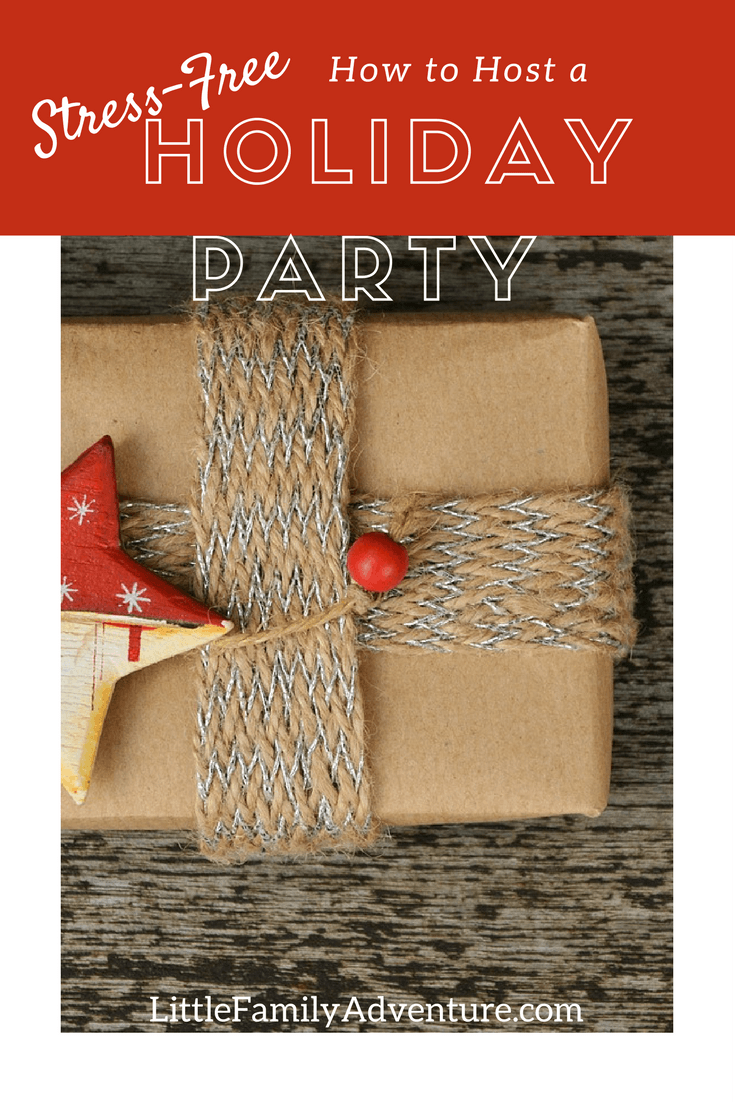 I was selected for this paid opportunity as a member of CLEVER and the content and opinions expressed here are all my own.