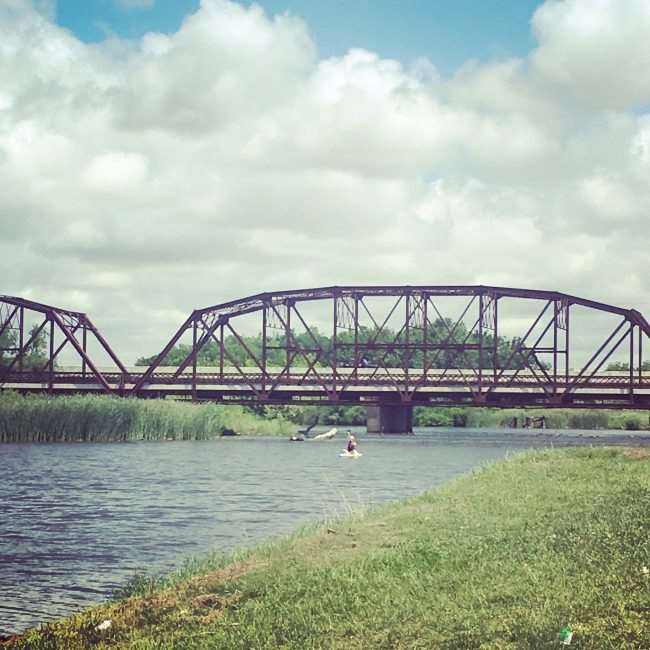 Kayaking in OKC
Located just north of Lake Overholser is Stinchcomb Wildlife Refuge. This 1000 acre park is a welcome retreat in NW Oklahoma City. It is located just off NW 39th Expressway between Council and County Line Road. The North Canadian River runs through this park and it's banks are mostly marsh lined with cat tails, sycamores and oak trees. The river provides an excellent opportunity for kayaking, paddle boarding, bird watching, and fishing,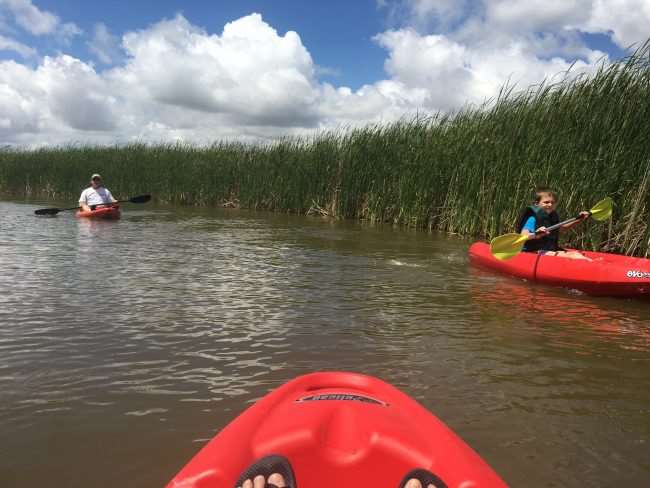 This has become a favorite kayaking spot for us lately. We have our own kayaks, so we often go out in the early morning to beat the heat. As you can see from the parking lot, others enjoy this place too.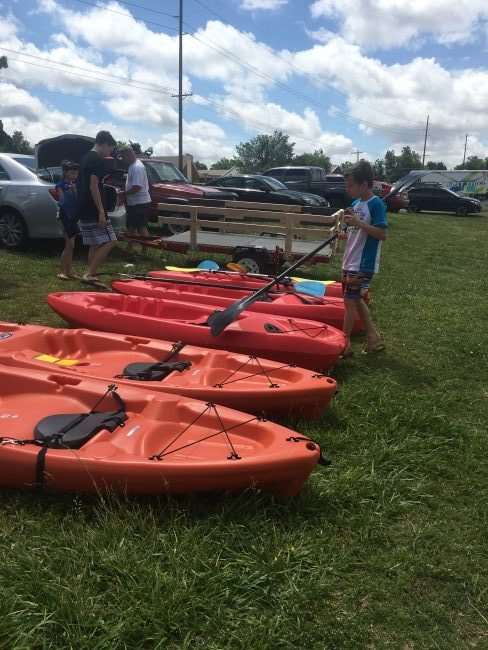 Getting to Stinchcomb Wildlife Refuge
There is a ramp/parking lot on the NE corner of Lake Overholser. From Northwest 39th Expressway, turn south onto E Overholser Drive. Just south of the old Route 66 bridge are two parking lots. There is a ramp at the southern end of the 2nd lot for loading and unloading. Put in at the ramp or along the bank and paddle north.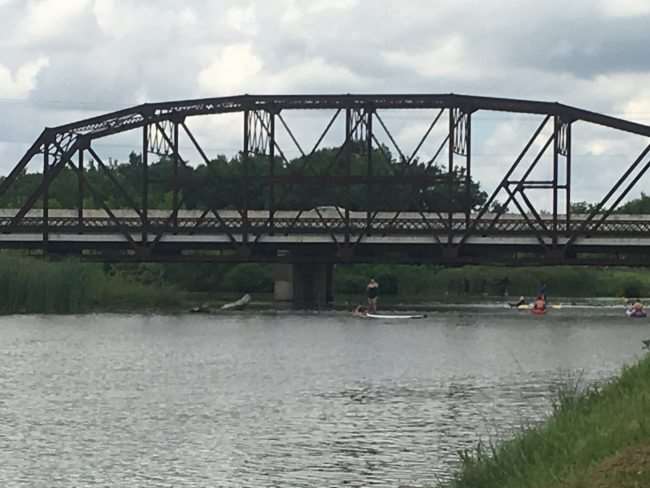 Popular Spot for Kayaking in OKC
Stinchcomb Wildlife Refuge is a popular spot of kayaking and stand up paddle boarding. On weekends, there are people out rentals kayaks and SUPs. There are several areas to explore along the river so it never seems crowded. Here's a map of the whole area.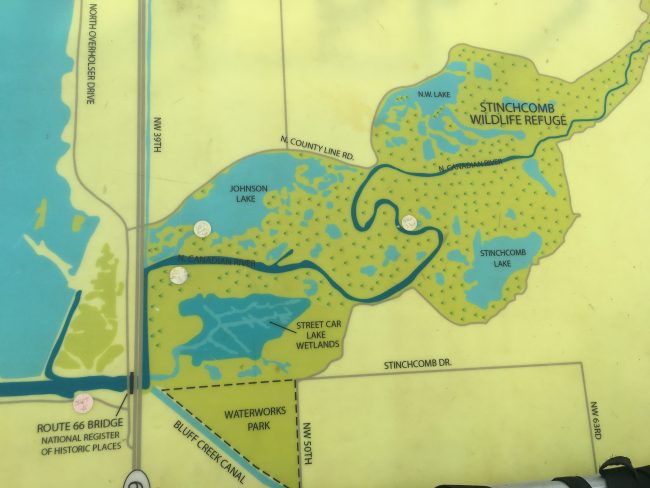 When we have the kids with us, the Street Car Lake Wetlands is an easy paddle and can be done in about an hour.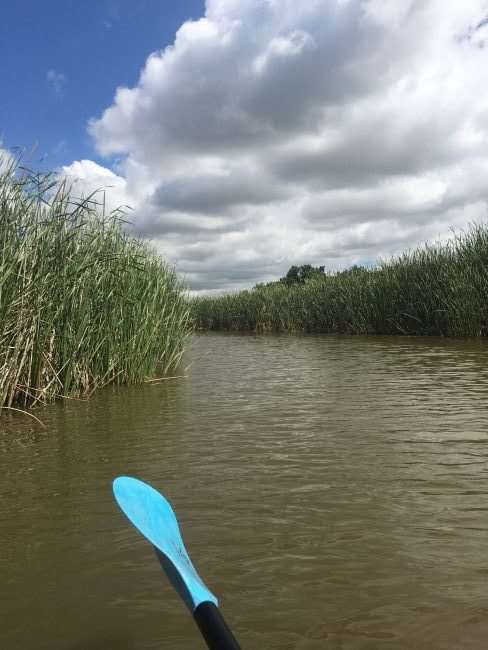 When going to the Wetands, the banks are lined with cat tails and marsh grass. They provide a nice wind break making for a relaxing trip. This route is narrower than the paddling along the river, but there is still plenty of wildlife to see. We often see birds, fish, turtles, etc. Along the route, there are a few hunter blinds. So I'm not sure what I'll do doing hunting season.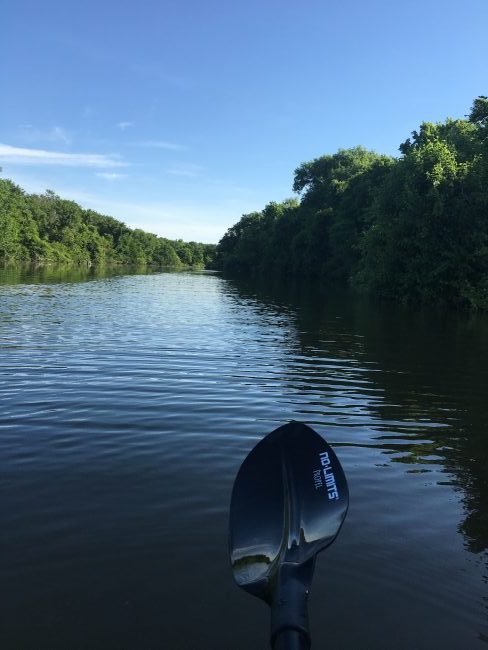 Along the main part of the Canadian River, the river is much wider than in the wetlands area. The water also flows a little faster, but is still an easy paddle. Along this stretch of river, you'll see more trees than marsh grass.
♥ Favorite Things ♥
Shown in this post : (No one paid us to write this. I just love this stuff)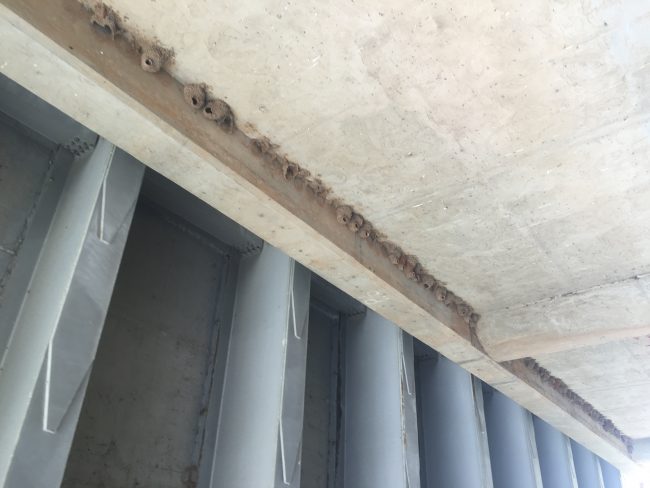 On your way out or back in, you'll cross under Northwest 39th Expressway. Under the bridge, there is a colony of what I think are swallows. The kids love this area and you will too!

Where do you go kayaking in OKC?