This Kids' Container Pizza Garden tutorial includes links sponsored by EcoScraps and Walmart. All opinions are my own.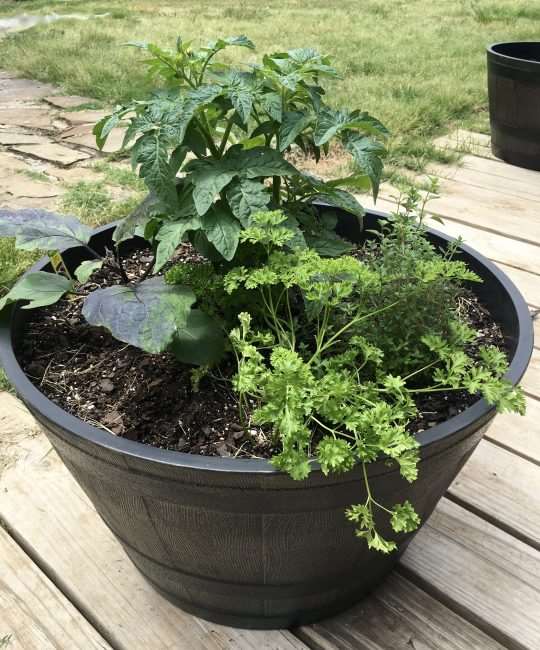 Do something different in the garden this year. Create a Container Pizza Garden. This easy project takes up a small amount of space, is a great way to get little ones involved with their food, and gives the whole family the ingredients needed for GREAT pizzas.
As a mom, I am always looking for new ways to get my kids to eat healthier. This garden is a good project to get my kids involved with their food. It allows them to get dirty (a BIG PLUS if you asked them), teaches them how food is grown, and encourages them to try new foods.
I'm going to share with you how to make this fun container garden and then give you the chance to win a $50 Walmart gift card. That way you can pick up everything you need to make this garden at home.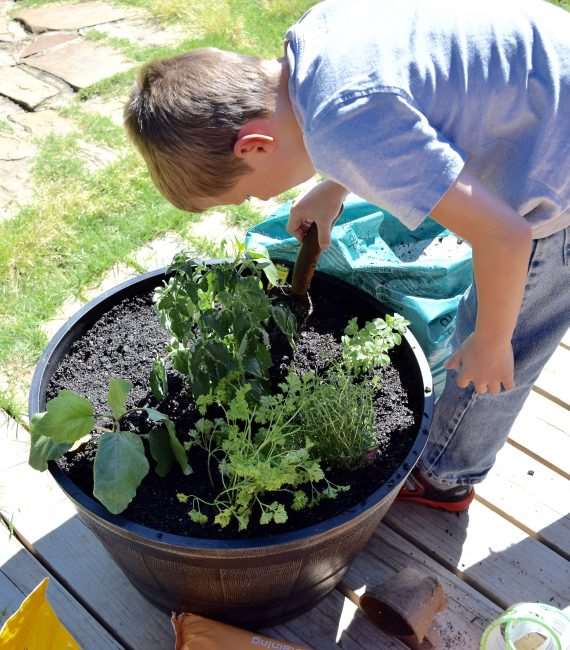 This container pizza garden includes:
24" diameter container, pot, or Whiskey barrel
Quality potting soil, like EcoScraps natural & organic potting mix
1 Tomato (look for variety ideal for containers)
1 Eggplant
1 Bell Pepper
1 Oregano
1 Thyme
1 Parsley
Basil (if you don't have it going anywhere else)
These plants give you the ingredients to make a traditional pizza sauce, herbs and tomatoes for a simple flatbread, a Gluten Free Eggplant pizza, and more.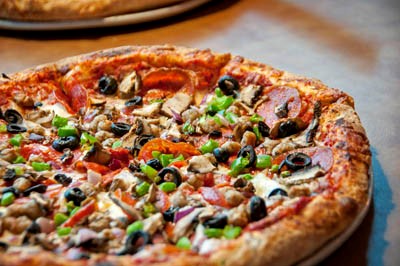 Try our homemade pizza crust recipe. It's a staple in our house for every Pizza Night.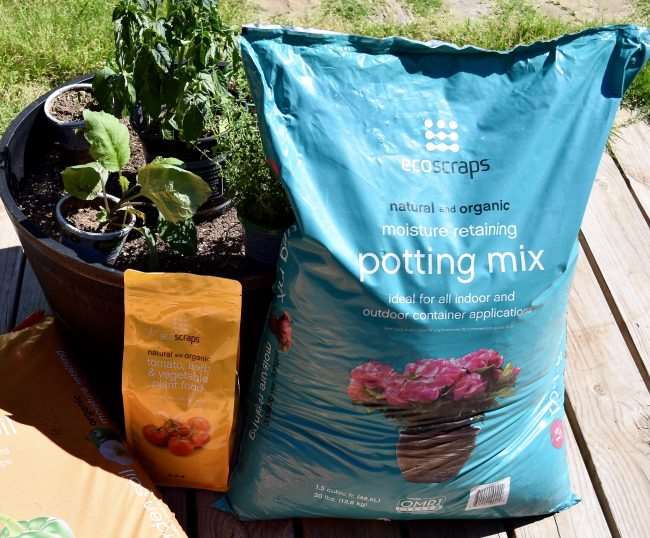 A successful container garden starts with soil
For any container garden, start with a quality potting soil. You want one that retains moisture, provides vital nutrients to your plants, and is free of synthetic chemicals.
Our local Walmart carries EcoScraps brand organic and sustainable lawn/garden products: compost, potting soil, garden soil, compost accelerator, vegetable plant food, and more. EcoScraps started taking food waste in 2010 from grocery stores and reusing it to create organic and natural garden products. By keeping food waste out of landfills, EcoScraps has been able to recycle 75 million pounds of food between 2011-2015. This year (2016), they are projected to recycle that much again in just 12 months.
Take a look at this video from EcoScraps.
In the United States, we waste 40% of the food produced. That is enough to fill the Rose Bowl every day. It sits in landfills producing methane, which is 20X more harmful than CO2. It's great to see a company like EcoScraps making a positive difference.
Walmart
is their preferred distributor for EcoScraps, so you can find them at your local store too!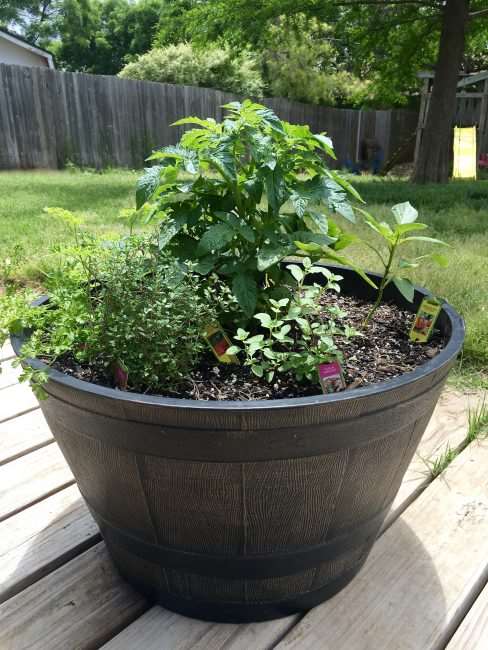 Continue onto the NEXT Page and I'll share with you how to set up your own Container Pizza Garden. Plus you can enter to win a $50 Walmart Gift Card.