If you are looking for hands on science fun, the Perot Museum of Nature and Science in Dallas, Texas needs to be on your list of places to visit. This museum in Downtown Dallas offers 4 floors of cool, interactive fun for all ages.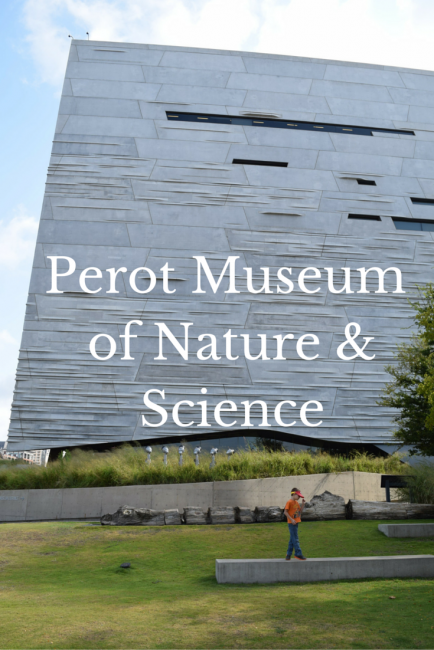 From space exploration and robotics to physical science exhibits, you could easily spend all day here and never get to see and experience everything. This is the kind of museum that makes learning fun!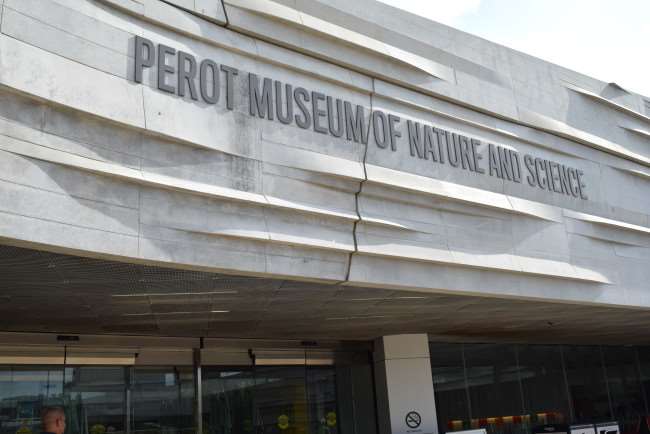 We recently traveled down to Dallas for a fun family weekend. On that trip, we had the chance to visit and explore the Perot Museum. We had never been to this museum before, so everything was new to us. We spent hours exploring the museum and we loved every minute of it. You can rest assured that we will be back.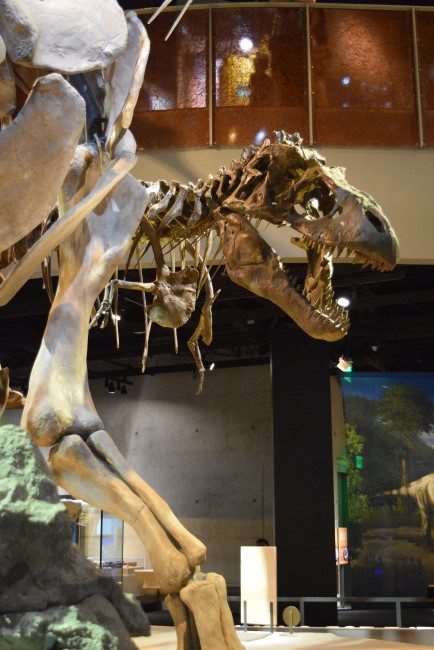 Here are the highlights of our favorite areas.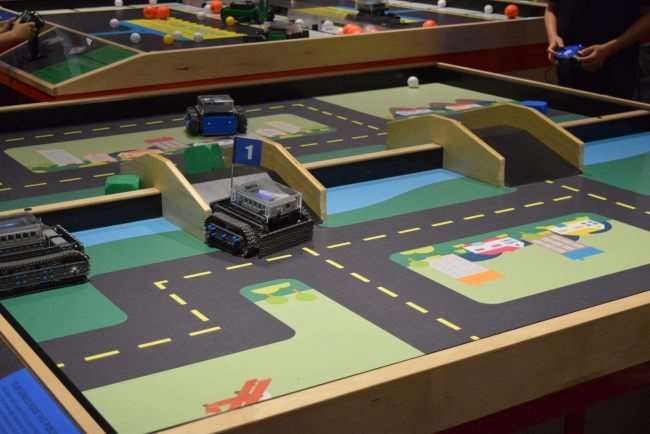 STEM and Robotics
We spent the most time in the STEM and robotics areas. STEM stands for Science, Technology, Engineering, and Math. As a homeschooling family, we strive to incorporate as many STEM learning opportunities as possible. My children enjoy computers and robotics, so it's only natural that they gravitated toward the robotics area.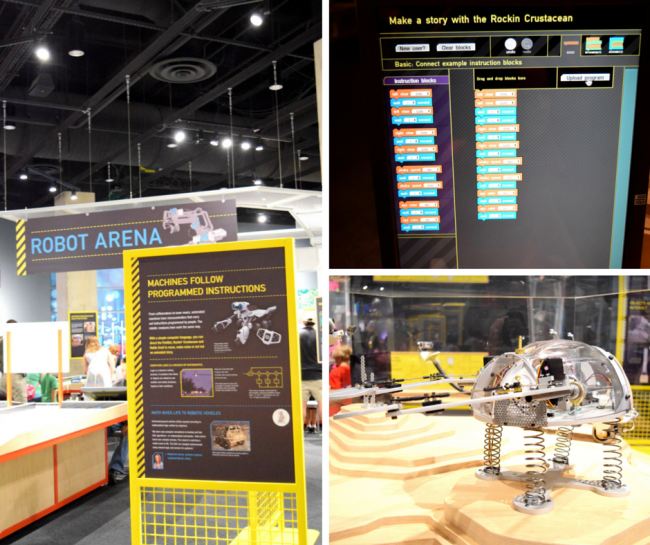 In the Texas Instruments Engineering and Innovation Hall, they coded and operated robots to maneuver a maze, play games, move objects, and so much more.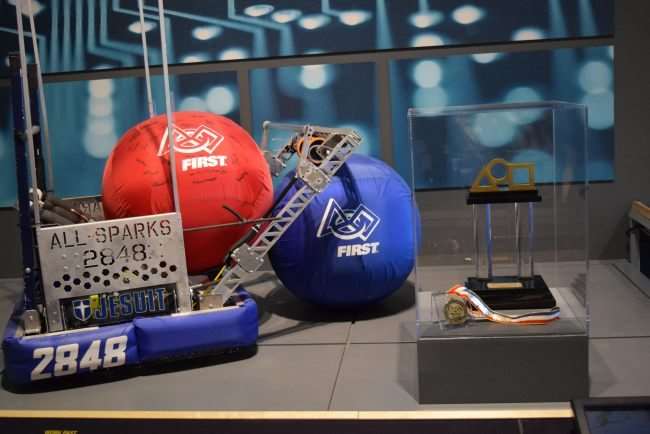 They were also able to see the winning design from one of the the First Lego League competitions. This design was built by a team in Texas.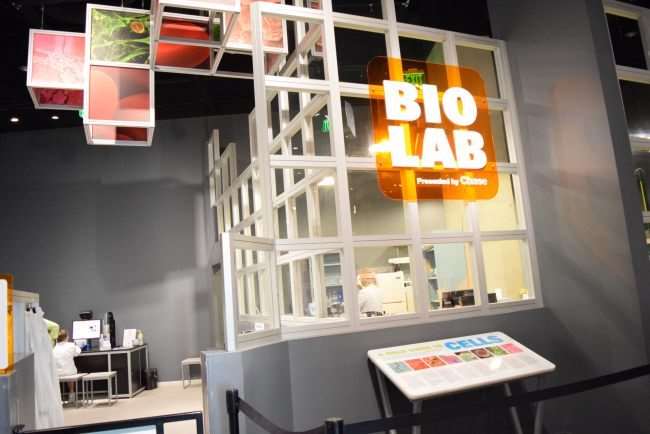 My youngest became a scientist complete with the white lab coat in the Bio Lab. The Bio Lab allowed you to experiment and have fun with cellular biology.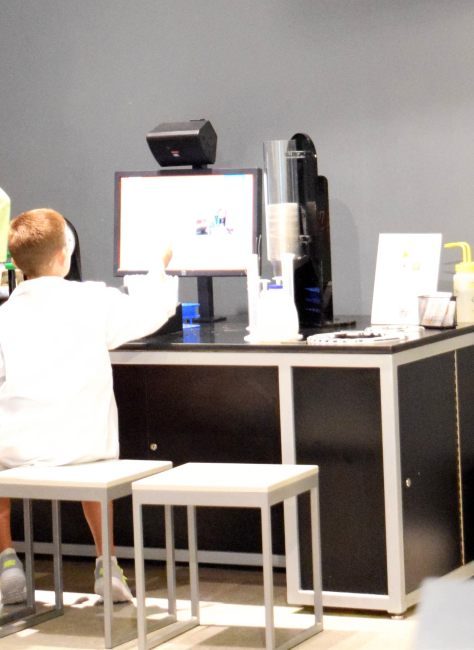 My youngest was busy examining cellular slides with a microscope and other activities. He is still talking about his time in the lab and asks every day to do more science experiments. I can see a microscope of science experiment kit on his wish list for Christmas this year.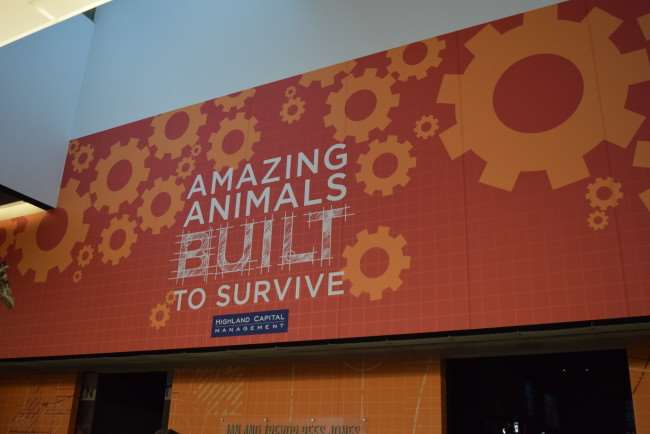 Special Exhibit – Amazing Animal Adaptations
We visited a special exhibit, Amazing Animal Adaptations. This visiting exhibit featured animal adaptations and showed how these animals were able to adapt and thrive in their natural environments.
One hands-on display offered us the chance to pump a giraffe's heart (model) to get blood to flow up to its brain. You don't realize the effort that takes until you actually do it. We all pumped and pumped until it finally reached the top of the giraffe's neck. There were times that we didn't think it would ever reach the top.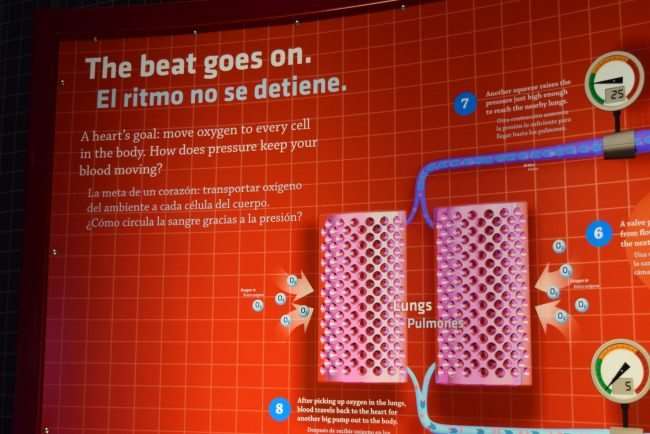 We spent a good deal of time here exploring the exhibits. This exhibit is now closed, but be future special exhibits coming to the museum look to be just as amazing.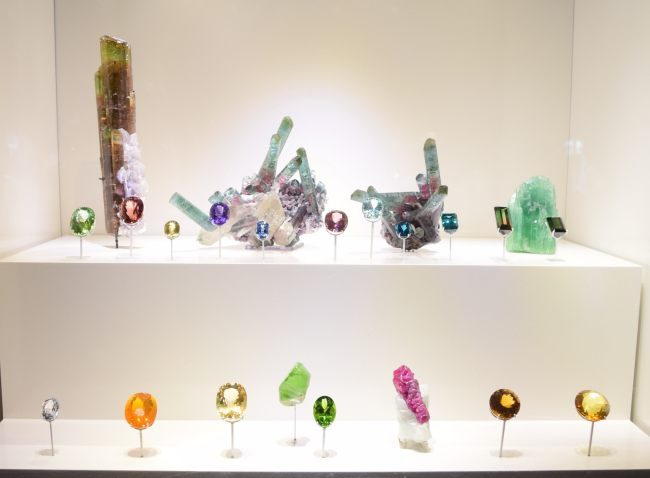 Gems and Minerals
All three of my children play Minecraft, a game where you place/arrange blocks to build anything you like. By playing the game, they have learned a great deal about minerals and types of rocks.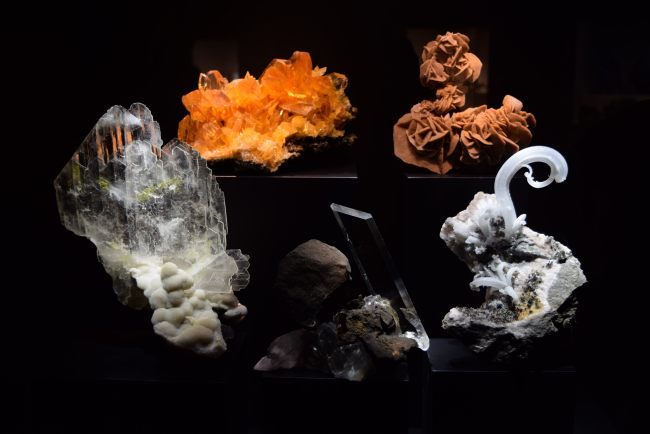 The Lyda Hill Gems and Minerals Hall is filled with various samples of rocks and minerals. I liked that they could identify several minerals and learned a few new ones. The jewel of the collection is a huge amethyst geode. You could open and close it with a hand crank. This geode was massive! I could easily stand inside this thing if I were allowed to. Unfortunately none of my pictures turned out.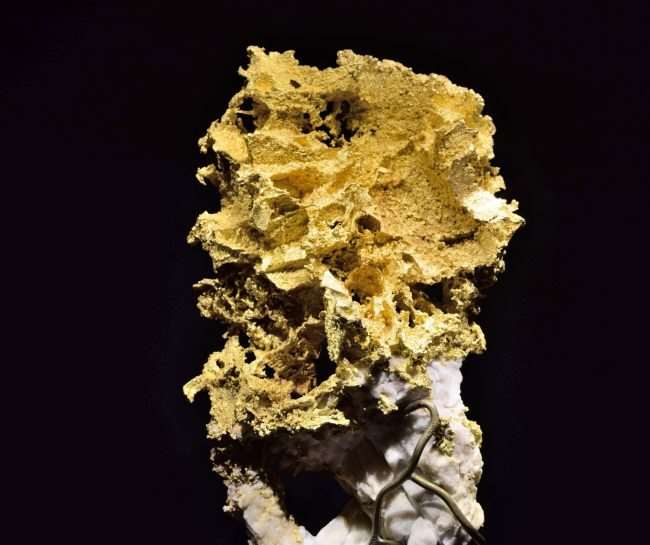 But this photo of large piece of gold turned out awesome. It is the size of my head. Really!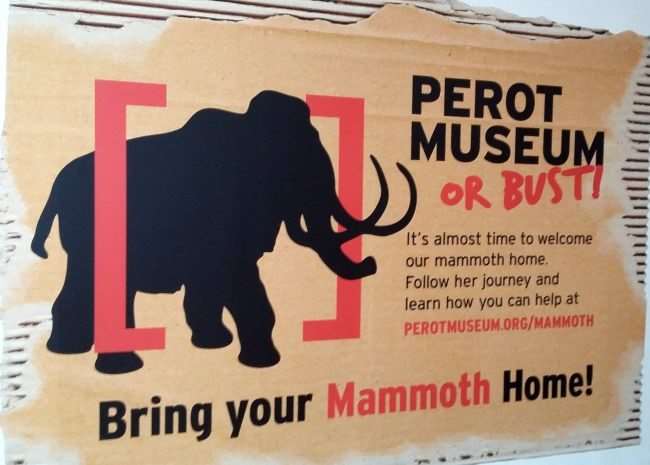 During our visit, we didn't get to see everything. There was honestly just too much to see and do. We are already making plans to go back and visit. We are looking forward to spending more time in the dinosaur exhibit once the Mammoth returns and checking out interactive tablets on our next visit. If you and your family like getting hands-on when discovering new things, make plans to visit and spend the day at the Perot Museum of Nature and Science in Dallas.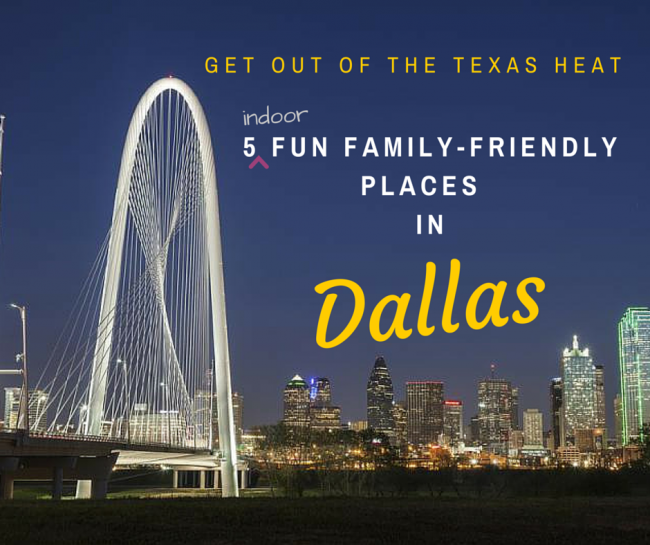 But why stop there? Make a weekend of it and enjoy these other family-friendly Dallas destinations.

A big thank you to
Perot Museum of Nature and Science
for providing complimentary admission for our family. We enjoyed our visit and our opninions of our visit are our own.