Schlitterbahn New Braunfels is one of the best waterparks in Texas. We love coming here to escape the Texas summer sun and have fun together. It also helps that it's in the Hill Country, an area I love to visit, close to both Austin and San Antonio. But summer travel and visits to a waterpark can add up. I have found a few ways to save on Schlitterbahn New Braunfels tickets, cut food costs, maximize our time in the park, and have a great time doing it.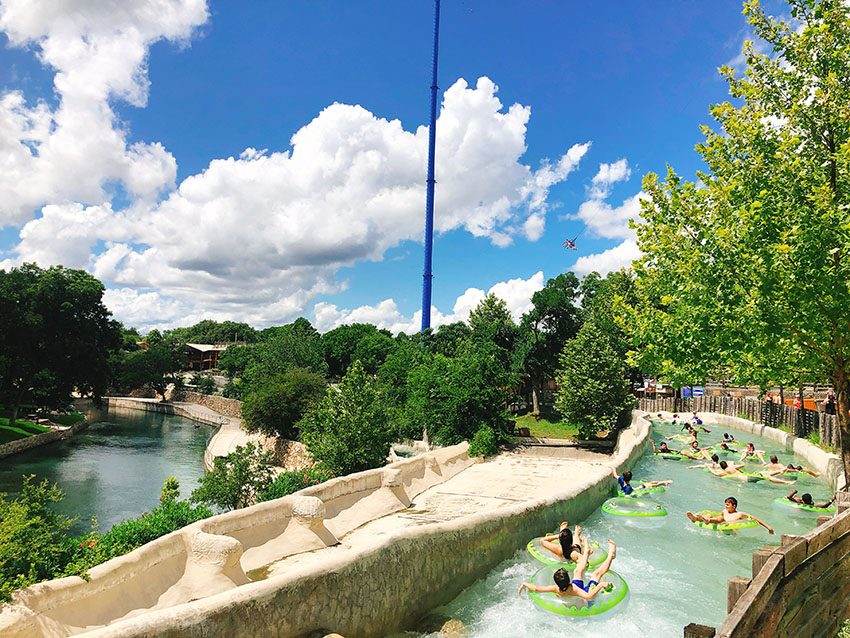 This summer I took a trip to Schlitterbahn New Braunfels to do "research" for this article and asked staff for their best Schlitterbahn tips, tricks, and hacks. I've included those tips here and added a few of my own.
NewBraunfels Water Park
Don't Buy Your Schlitterbahn New Braunfels Tickets at the Gate
Skipping the ticket booth will save you both time and money. Visit the water park's website in advance and save on Schlitterbahn New Braunfels tickets. You can buy any day tickets, value tickets (Monday thru Thursday), and packages. The Family Fun and Food Pack bundles admission for 2 adults and 2 children plus a basic meal plan. You pay once and save!
With a little more preplanning, you can find Schlitterbahn coupons and discount codes for tickets. Two of the most popular ones are getting tickets at an HEB grocery store and/or Simon Malls. For the past few years, Barton Creek Square in Austin offers the Simon Summer Fun Pack, 2 park tickets and a Simon gift card.

Schlitterbahn Season Pass
Another option is buying a Schlitterbahn season pass. If you visit several days throughout the season, it pays for itself. In late summer (August), watch for season pass specials. Many times you can buy a season pass for the following year and get the remainder of the current year included. So it's two vacations with one pass. It's better than any Sclitterbahn discount code you'll find online.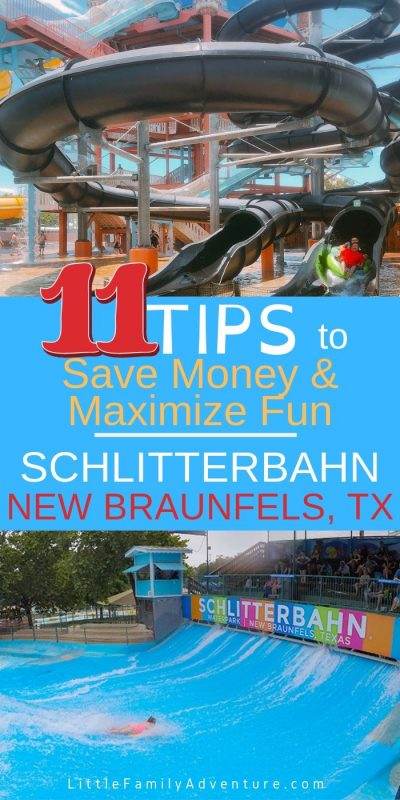 Stay at the Schlitterbahn Resort
If you want to visit for several days in a row, stay the Schlitterbahn resort where waterpark admission is included in your stay. Nightly rates start at about $70 a night before taxes.
Schlitterbahn started back in 1966 as a family resort. Today it offers not one, but SEVEN unique resort experiences. Each with different accommodation styles ranging from hotel rooms to cabins and condos, occupancy from 2-18 people, and pricing from value to luxury.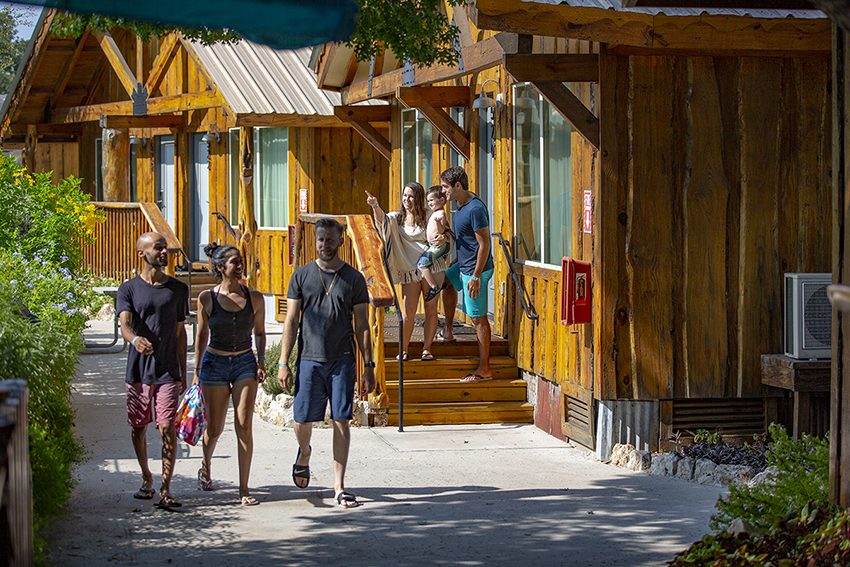 During my recent stay, I was at the Resort on the Bahn in one of their small suites. I loved having a full kitchen and living area separate from the bedroom. It's the perfect space for relaxing where I was visiting the park or going out to explore more of New Braunfels, Texas. Every guest enjoys several perks when they stay at Schlitterbahn.
Resort guests get admission to the park for what they call "Stay One Day and get Two Days to Play." You get admission to the water parks from the day you check in to the day you check out included with your nightly rate.
Guests also get extended time in the park. They can enter the Blastenhoff area an hour before the general public. That means you can start your day riding the popular Blast Tower with the Master Blaster, Black Knight, and Wolfpack multiple times with minimal (if any wait). Then after hours you can ride the Boogie Bahn for an hour after park close or relax in the water parks heated pools minus the daytime crowds.
The resort properties are open year around. So although the water park is only open early spring to fall, you can stay on site any time of year.
Arrive Early
You know the old adage, "Early Bird Catches the Worm." Well it's true for every waterpark and theme park we have ever visited. Arrive 20-30 minutes before park opening for the best parking spots, swap your online ticket for a wristband and find a shaded spot for a group meeting point. There are lockers available, but I prefer to lock up my valuables in this portable FlexSafe that attached easily to my lounge chair. and ride your favorite rides without a long wait. By the way, it's FREE parking!
Know the Best Day to Go to Schlitterbahn
During the summer months, the park is open every day. If you want to maximize your time in the park, you'll want to know the best day to go to Schlitterbahn. For us, that means going on the least crowded days. Tuesdays and Wednesdays have the lowest crowds and are thus the best days to go to the park.
Bring Your Own Cooler
Schlitterbahn water park allows guests to bring in ice coolers with food and drinks. That means you aren't required to buy park food unless you want to and I have a splurge recommendation for you in a minute. So bring in sandwiches, healthy snacks, fresh fruit, water, and the like. The only things not allowed are glass containers and alcohol.

If you want to have a cookout and BBQ, consider renting one of the Riverbend BBQ Palapas in Schlitterbahn East. The cabana comes equipped with a BBQ pit and charcoal, reserved parking space, storage locker, ceiling fan, loungers, and a table with chairs. This is a great option for families, especially extended families are friends visiting together.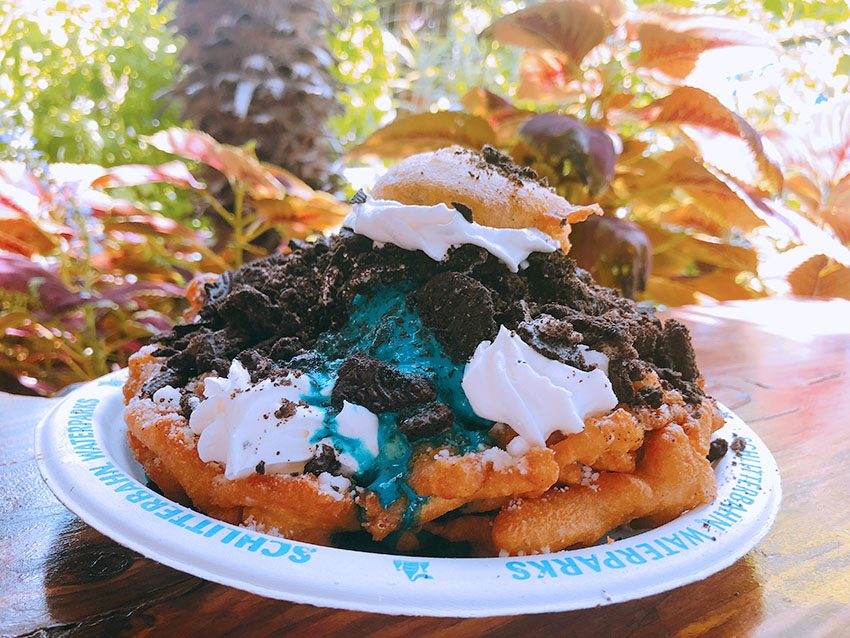 Get a Funnel Cake – "Goodness sprinkled with happiness"
Even if you bring your own food, indulge one of Schlitterbahn's funnel cakes. One family I met during my trip said the funnel cake was a family tradition. They called it "sweet goodness sprinkled with little bits of happiness." You can't beat that! Now these aren't your normal funnel cakes. This was the Cookie Monster Funnel Cake. This one has crushed oreos, blue ice cream, and whipped cream topped on a sweet funnel cake.
Wear water shoes
Concrete on a hot Texas day can really do a number on the soles of your feet. Wearing a shoe that can get wet is a huge plus. Not only do you protect your feet from hot pavement, but it also protects your feet from rough surfaces when you are on rides.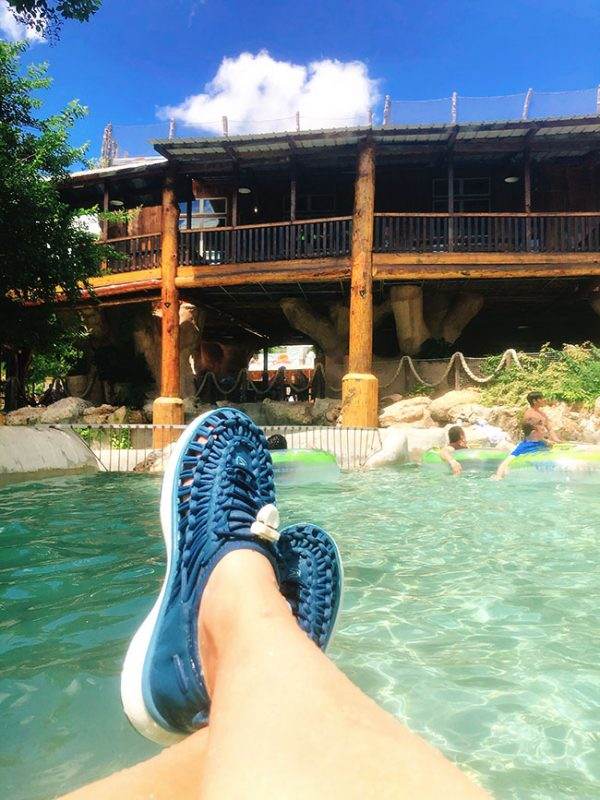 I'm wearing the women's Uneek O2 from KEEN. KEEN makes several shoes that are perfect for a water park; Whisper, Newport, and Clearwater. I like these Uneeks for the woven design that doesn't chafe or rub my feet the wrong way when wet. The material they use is also quite dry, so I don't need a 2nd pair of shoes to wear home. Shop KEEN's full line of shoes for men, women, and kids on their website. Take $10 off your next order from KEEN with promo code AUGUST10DOLLARS. Save now!
Get Longer Ride Time at BoogieBahn
This inland surf/boogie board ride is one of my favorite rides. Your "ride" can be a really short one if you don't know how to maneuver the surf/water flow. On my last visit I took a private lesson and was given these tips from BoogieBahn Instructor Marcus.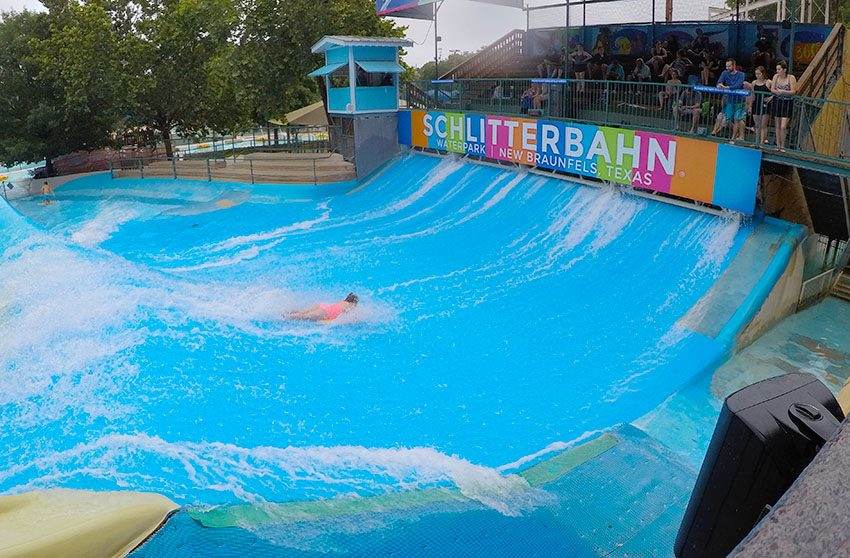 As you descend into the water, aim towards the letters R & B in Schlitterbahn under the viewing area.
When you get to close to the front edge, move back by doing a yoga Cobra pose. Lift your chest off the board and lean back to push the bottom of the boogie board against the water. This provides resistance and you'll be pushed back
Once you get to the level area's center, move forward by lowering your upper body back down so the board. This offers less resistance against the water.
Repeat going back and forth to prevent being pushed off the water.
Try to keep yourself in the center of the water between those R & B letters by leaning into the direction you want to go. A small shift will be all you need to stay centered.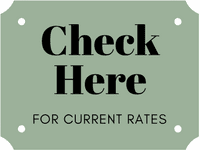 You can visit their website or TripAdvisor for current resort rates and reviews.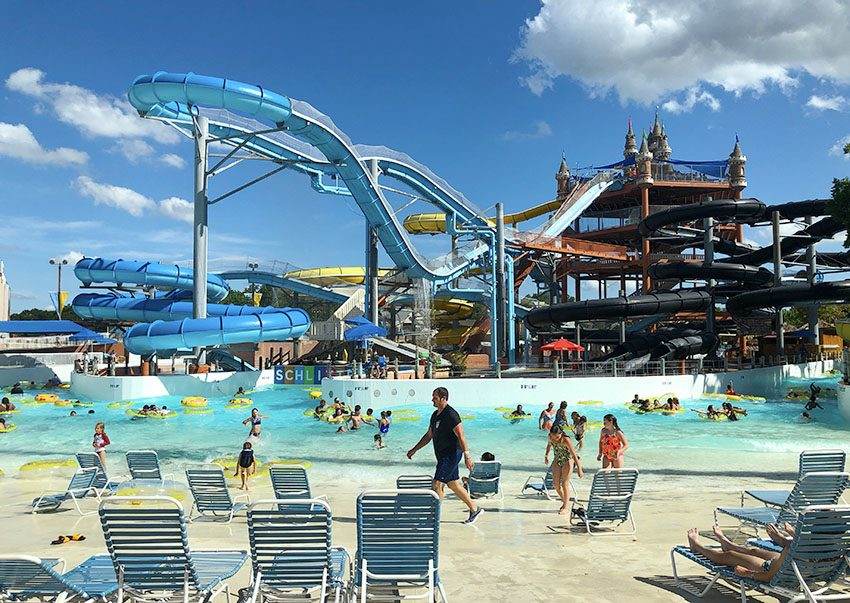 Get Your Bearings Before You Go
The waterpark in New Braunfels is actually two parks connected by a tram. The original park, now known as Schlitterbahn West, is spring fed by the Comal River and has more chute style rides and areas for smaller children. Schlitterbahn East is where you'll find the water coasters, Surfenburg, and Blastenhiff areas. During my first visit, I didn't realize this and it took me a little while to get my bearings and quit getting turned around. A staff member said "stay to the green carpet… and you'll find your way". It's true. The green pathway connects everything. So if you get lost, follow the carpet to find what you are looking for.
Skip the Lines
With the Schlitterbahn Blast Pass you can reserve select attractions and get quick access to some of the parks most popular rides.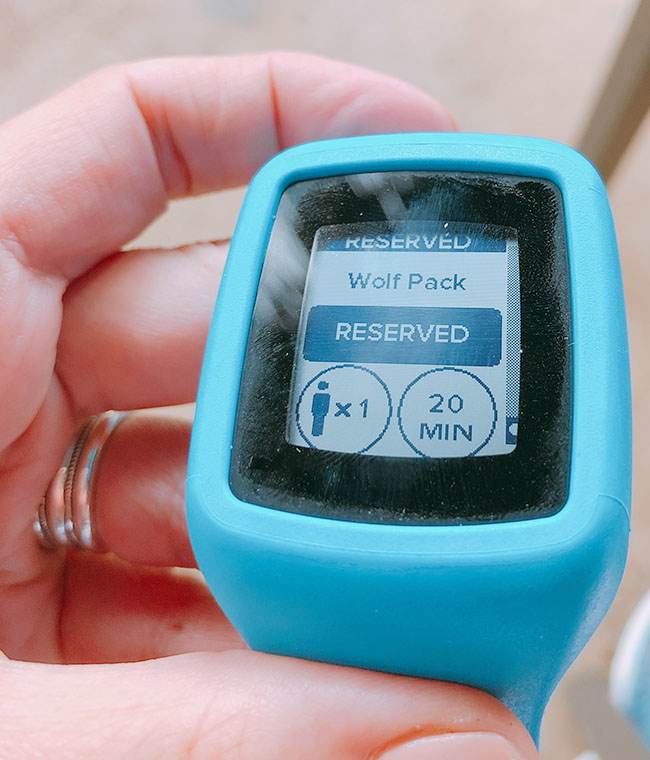 I found that it's best to start with the rides that have the longest wait times and then go ride anything in the surrounding area that has little to no wait. Note: There is an extra fee for this, but on busy summer days, if can save you a lot of time in the park.
These are our Schlitterbahn tips, tricks, and money saving advice. Use them on your next trip to make a trip to this New Braunfels waterpark budget friendly and enjoyable.
Thank you to Schlitterbahn Waterparks and Resorts for providing complimentary lodging and attractions admission. All opinions are my own.