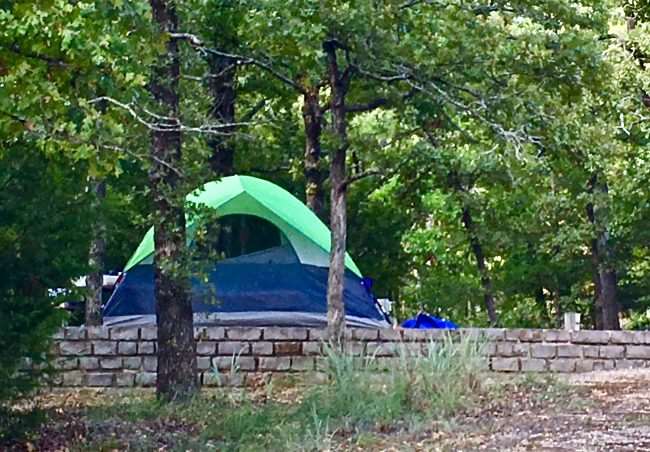 Selecting a Family Camping Tent
Camping with your family can be a great adventure. It gives you the chance to get out in nature, explore, and spend quality time together. When you are first starting out, you can borrow or rent a tent until you are ready to buy your first. When you are ready to start buying your own camping equipment, the single most important piece of gear you need is a tent. It shields you from the weather, serves as a barrier between you and the bugs, and provides you with a home away from home.
There is a great assortment of tents available at a variety of price points. Before you purchase one, you should ensure that it will meet the needs of your family and provide you with the features you will want for future trips. We have assembled a few questions you should ask yourself before selecting a family camping tent. We have also included videos that talk about different tent features and considerations. If you have any questions please let us know in the comments below or ask us in our private Facebook group where active families just like you are looking for ways to getting outdoors or get traveling more with their family.
How Much Space Do I Need?
The size of your camping tent will be based largely on how much room you need. Most tents list the recommended maximum number of sleepers each will accommodate. This recommendation is based on how much room an average adult will need to lay down. Questions to ask yourself include:
How many people are camping?
Am I camping with children or pets?
Do I need room in my tent for gear?
To determine the family camping tent size you need, take the number of people sleeping in the tent as your minimum size. If you are camping with children or extra gear, go one size up.
This video from REI talks about the 2 main types of tent design to help you in selecting a family camping tent that is perfect for you and your needs.
What are the weather conditions for where you will be camping?
Select a tent for the weather conditions you expect and not the worst that "COULD" happen.
Are you camping in warm weather?
Then you'll want a warm weather or single wall tent. Their thinner walls are ideal for warmer weather.
Are you camping in colder weather?
Then you'll want a 3 season or 4 season tent. These tents have heavier walls that can withstand higher winds, rain, and snowfall. These tents can be used year around if needed.
Will I be Car Camping or Backpacking?
These are two very different types of camping. Car camping is driving up to your campsite and unloading your gear. Backpacking requires you to load all your gear on your back and walk/hike to your camping spot.
If you are car camping, the weight and size of the tent are less important as it is easier to unload from the car.
If you are backpacking, you will want to find a tent that is as lightweight as possible or can be divided into sections for all trip members to hep carry to the camp site.
This video from Get Out With Kids shares several family tents available in the UK. This video shows you just how diverse the family camping tent options are.
What other tips or concerns do you have for selecting a family camping tent? Do you have a favorite family camping tent you would recommend? Please share with us below. If we don't know the answer, we can find someone who does.
Happy Adventuring!