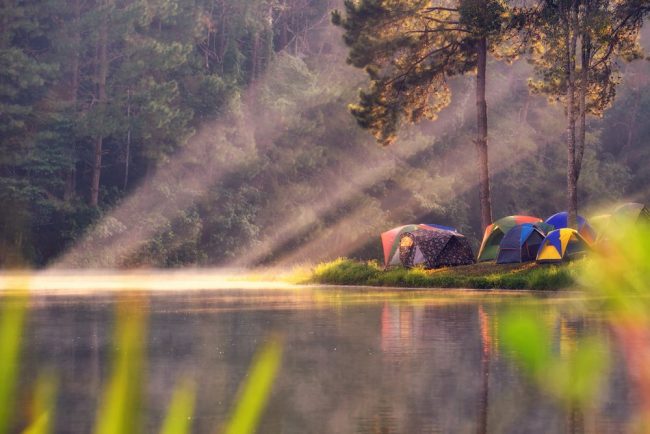 It's camping season! It's time to get outdoors, enjoy nature, and enjoy campfire cooking.
In the last several weeks, we have shared camping menu planning tips, menu plans, tips on finding free campsites, and more.
When done right, family camping trips can be really fun, a great bonding experience, and an easy way to unwind. Even when the trip hits some road bumps, you'll usually have this great stories to share for years to come. Since it's prime time and great weather, why not find a low cost camping site and head out on a camping trip with some friends or family. Here is a list of necessary camping items to take a long.
List of Necessary Camping Items
Camping Tip: Always check your gear before any camping trip
Experiencing the outdoors is relaxing and the activities you do there really immerse you in that. If you're like most folks, you'll be pitching a tent and starting a fire, which can be lots of fun to learn and do as well. These activities can be a slight hurdle for someone who has never done it. Take a look at this YouTube video that shows how to construct 5 different types of campfire and talks about the pros/cons of each.

Camping Tip: Check with the location you plan to camp at regarding firewood. Some parks and campgrounds do not allow outside firewood to be brought it. 
These are just a few tips to remember when camping. When you are ready to purchase your first tent, read this article that gives additional tips on what to look for when buying a new tent.