Ready to venture outdoors for a family camping trip? Aside from the basic camping must-haves (tent, food, first aid kit, etc.), there are other helpful must-haves when camping with kids that make the experience so much more enjoyable and rewarding. Here are 30 car camping essentials + a car camping checklist every family will want the next time they go car camping.
There's nothing quite like sitting around a campfire with the kids and roasting marshmallows before going to sleep under a blanket of stars. We have been camping with kids since the youngest was just 3 months old. Over the years, we've learned a thing or two about what things we need to bring camping when the kids are with us.
Sometimes our weekend camping trips take on the look of full-on glamping experience with camping cots, folding picnic table, and solar-powered twinkle lights for the tent entryway.
Car Camping with Kids
There are many ways to "go camping" ranging from primitive backcountry camping and comfortable car camping to luxurious glamping and RV camping. If you are new to family camping and want a family-friendly outdoor experience, I highly recommend car camping, where you rent a dedicated campground site and park close to your spot. You can generally un/load easily and your choice of camping gear is only limited to the space available in your vehicle.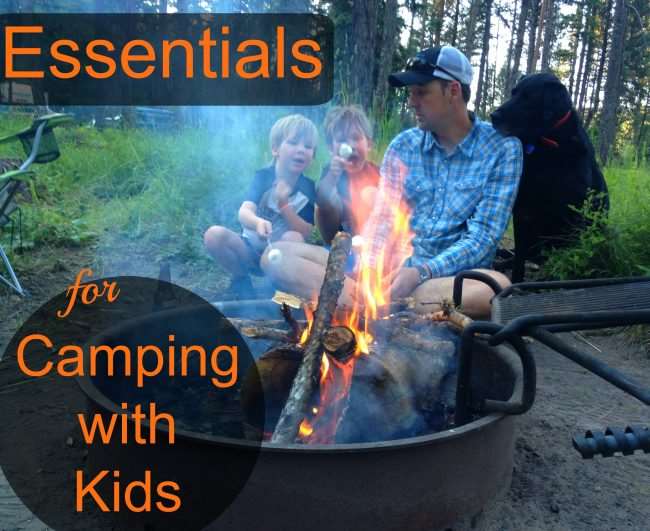 At the heart of it, the things we take camping are based on the weather, where we will be camping, and the ages of everyone on the trip. With kids camp/outdoor games, earplugs, and a way to keep little feet from tracking dirt into your tent are things we learned along the way. I have some specific advice if you are camping with a baby or toddler that isn't covered here. You can also find some helpful camping hacks for the ultimate weekend camping trip.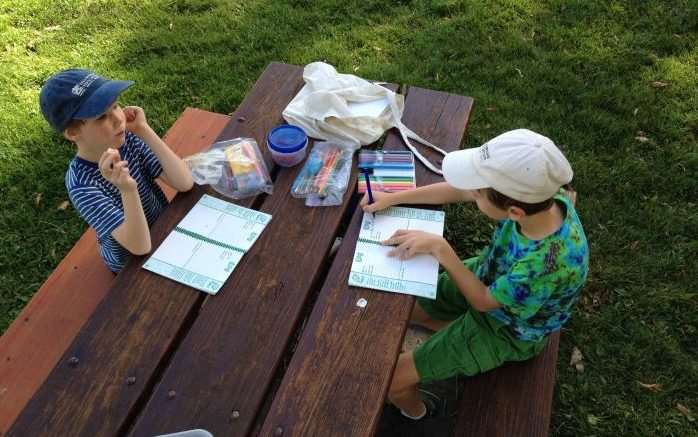 Pin This for Later…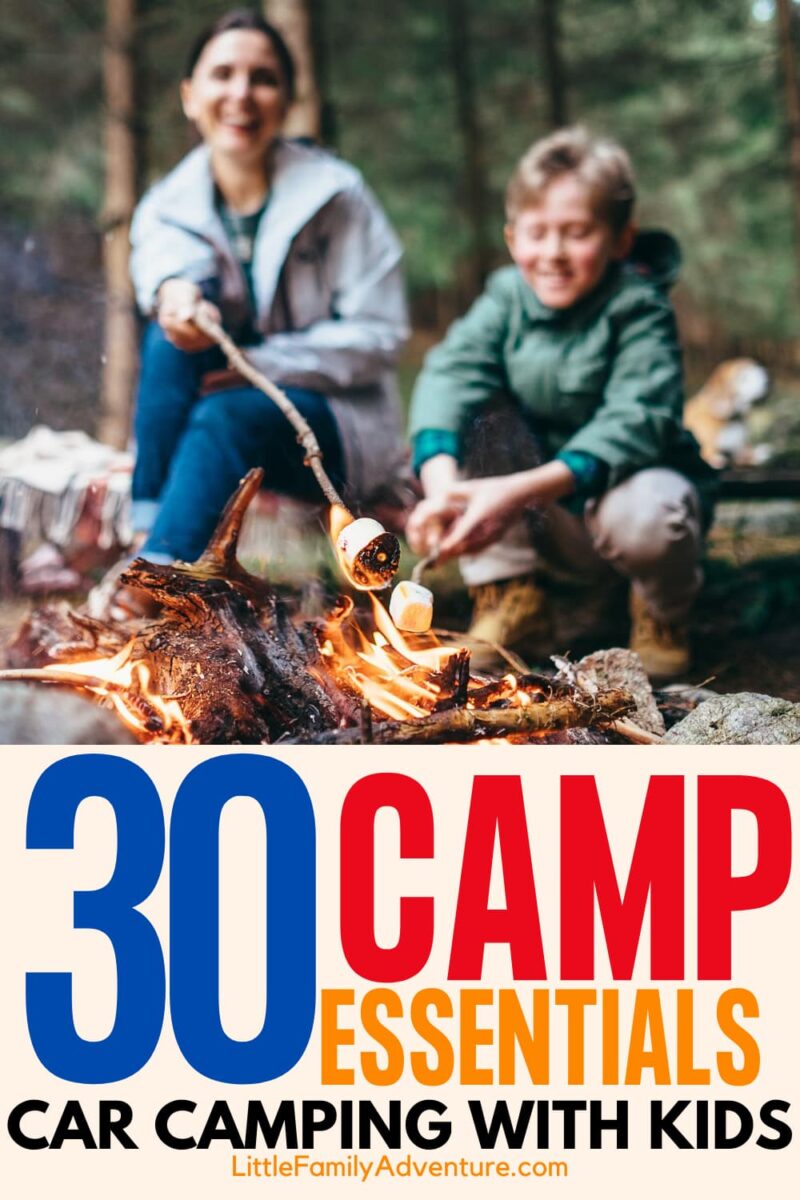 Let us help you get packing with all your camping essentials. Whether you are pitching the tent in your favorite national park or staying a little closer to home, don't leave home without the right gear. See what we take and recommend plus get our printable camping essentials checklist and car camping kitchen checklist.
Car Camping Must Haves
Here's everything you'll want to pack for a camping trip.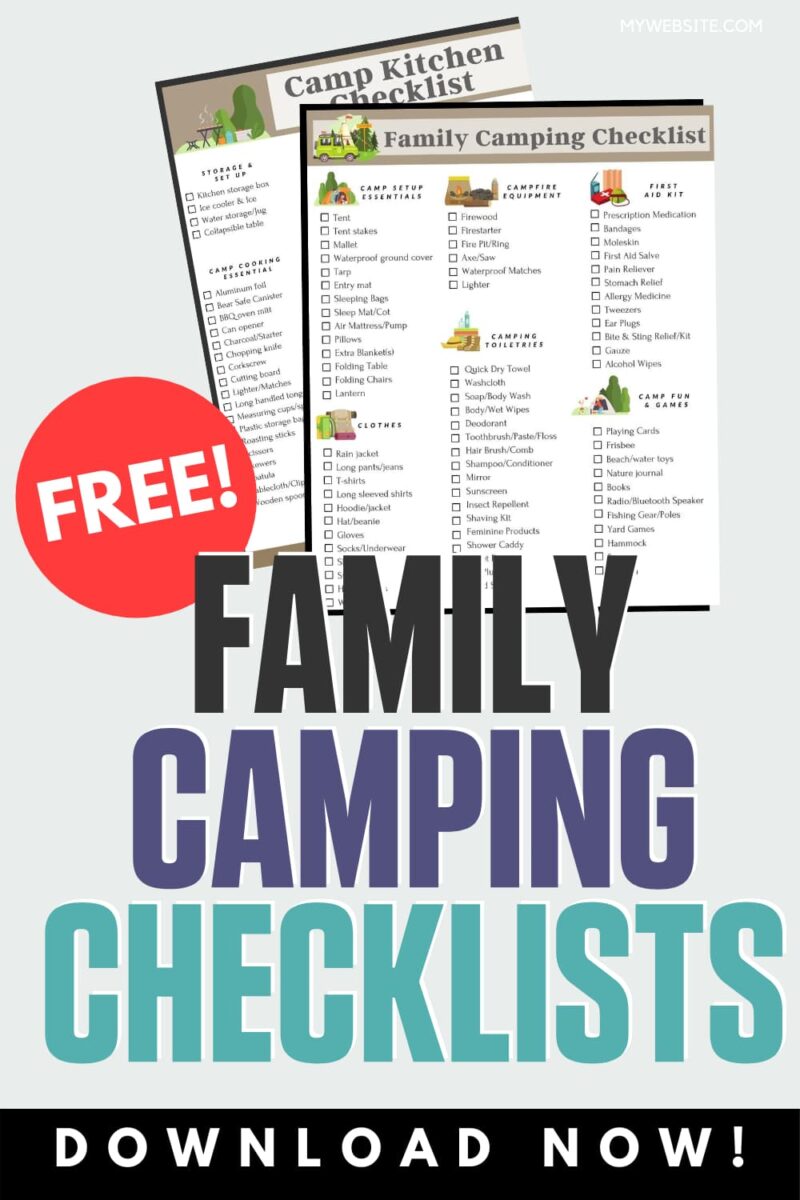 Extras for camping with kids
Toy Trucks, Water Toys, Pails, and Balls
When the boys were little, having a toy in the campsite made all the difference in the world. They would push sticks around with a toy bulldozer, dig in the sand along the shore of a lake, or create a Hot Wheels obstacle course with rocks and pine needles.
Kids love glow sticks and they serve a practical purpose: they make kids easy to find when they are running around in the dark. I like the kind you can make into bracelets or necklaces.