Camping food has to be one of my favorite parts of the whole camping experience. These foil packet meals make cooking outdoors super easy!! TO help you plan your next camping trip menu, we're sharing nearly 30 foil packet meal recipes!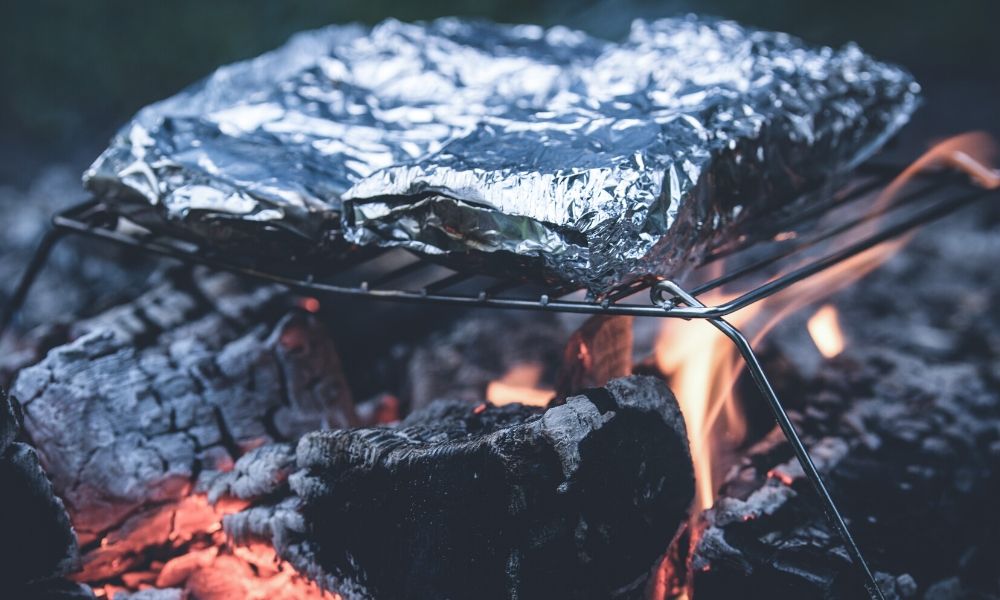 Easy Camp Meals
There is nothing quite like cooking over an open fire. Camp food has that unique flavor that just tastes AMAZING after an active day outdoors. We love great food, but we don't want to spend our entire trip preping or cooking over a hot fire. So that where the aluminum foil and foil packet meals (also called hobo meals) come in. They make it possible to have easy camp meals that our family WANTS to eat!
"Aluminium foil is to camp cooking as duct tape is to quick home fixes."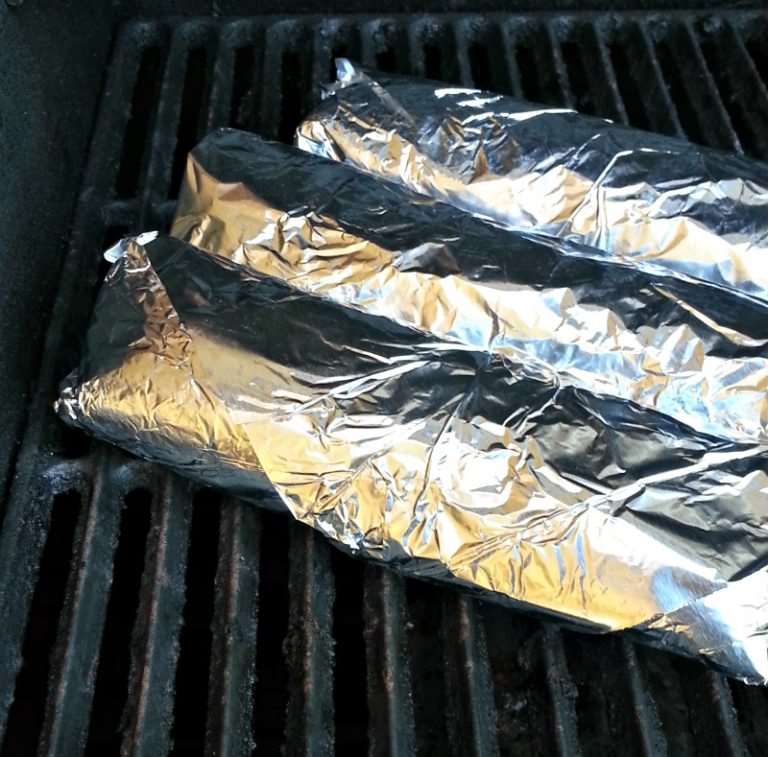 Grill Foil Packets Meals
Other than freeze-dried food that you add hot water to rehydrate, camp cooking doesn't get easier than throwing all your ingredients into a foil pouch and cooking over the fire or on a grill.
Why do we love cooking in foil packets while cooking?
No special cooking equipment is needed – a camping grate comes in handy, but you can use a bbq grill, lay the foil packets over medium-low coals, or atop a hot rock to cook.
It's perfect for beginners
Easy to prep
Can be made/assembled ahead at home and frozen
Grill foil packets at home on the barbecue or while tailgating
Clean up is as simple as throwing out the foil
Everyone can customize their ingredients
Food never falls through the grill into the fire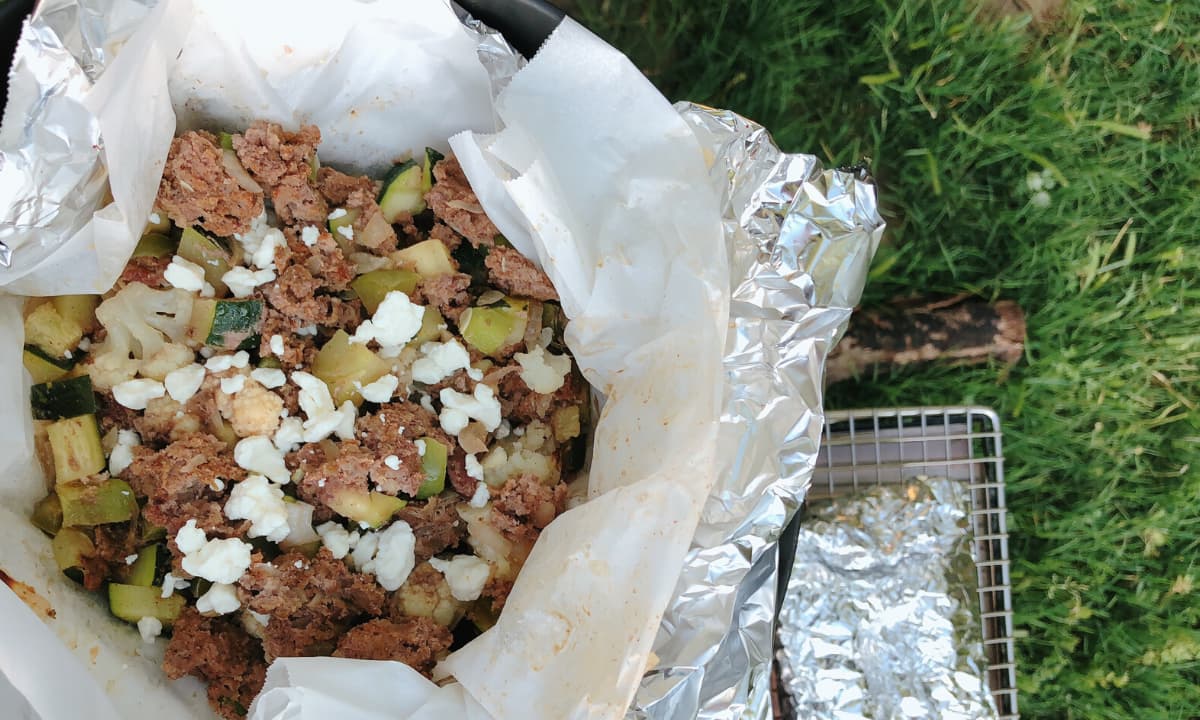 Let us help you plan meals for your next camping trip. Click here to get a 3 day camp food meal plan with some of our favorite recipes & grocery list
Pin This for Later…..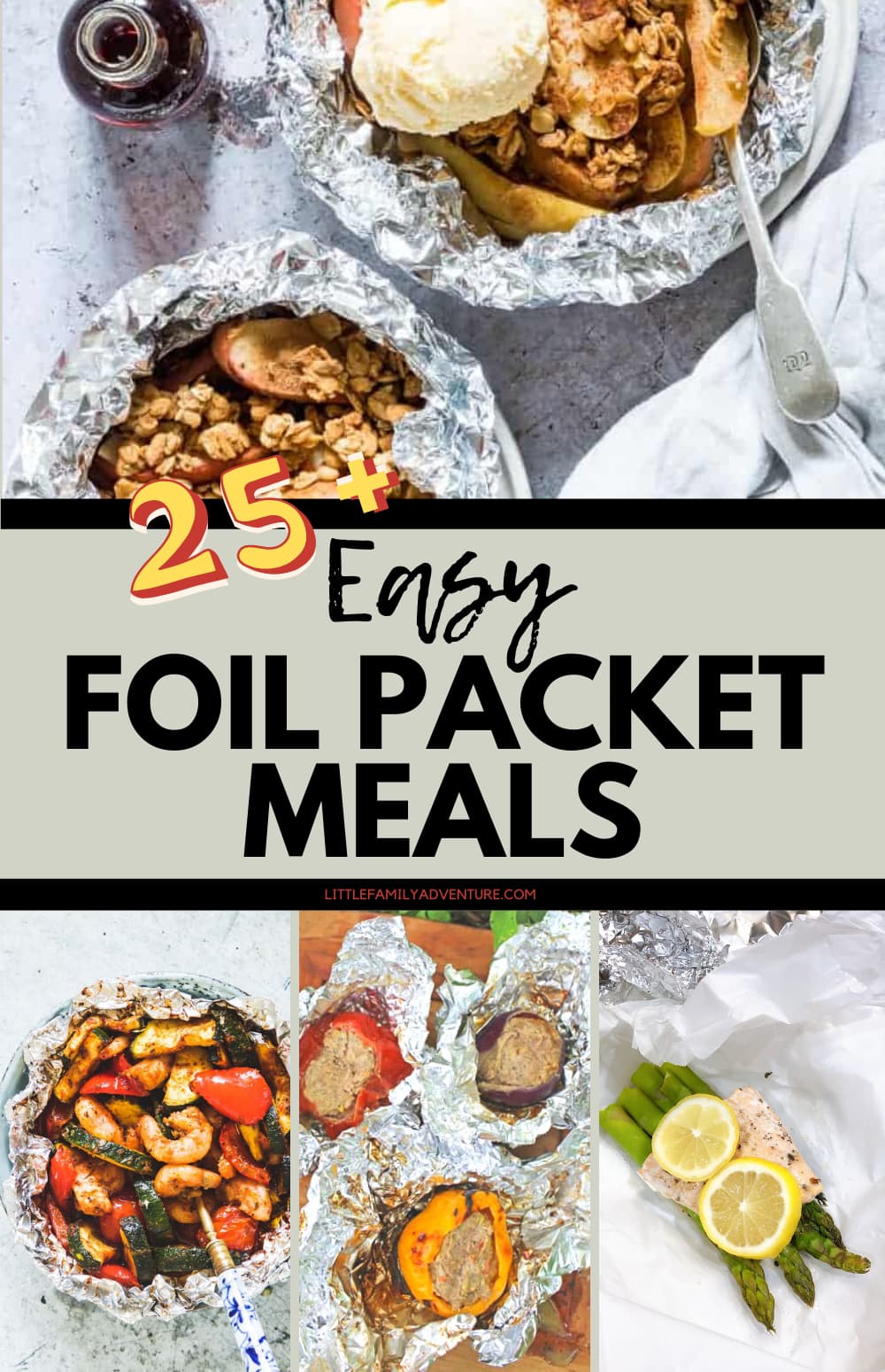 Currently, planning our next camping trip or just grilling on the backyard grill? Try a few of these easy and delicious camping foil packet meals.
25+ Foil Packet Recipes To Make on Your Next Camping Trip
There is no special equipment needed to make these foil packet recipes and meal ideas. They can be cooked on a BBQ grill, over a campfire with a grate, or off to the side with charcoal.