Tin Foil Meals for Camping
Camping with the kids is a special kind of family adventure. You can get back to nature, relax, and reconnect with your family. One of the things we love about camping is the food. There is nothing quite like cooking over an open fire. Camp food has that unique flavor that just tastes AMAZING after an active day outdoors. Although we enjoy good camp food, we don't want to spend our entire trip cooking. That's where aluminium foil and tin foil meals for camping come in.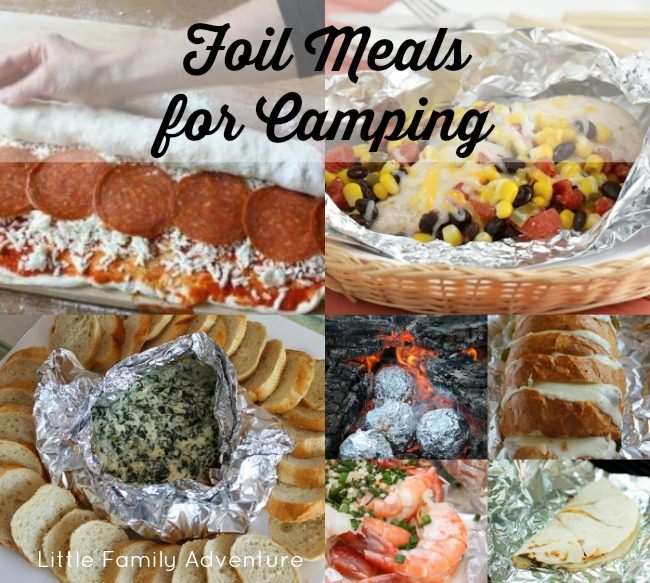 Make Easy Work of Camp Cooking
Tin foil meals make camp cooking easier. With the help of aluminum foil, each camper can create, wrap, and cook their own meal. Plus clean up is a breeze. Just toss the used tin foil in the trash and you are done!
"Aluminium foil is to camp cooking as duct tape is to quick home fixes."
We are currently planning our next camping trip and we're excited to try a few of these easy and delicious foil meals for camping. Take a look at these tin foil meals for camping that we've gathered. You'll find recipes for:
You are sure to find a few new recipes to try out on your next camping trip too! Let's start with breakfast recipes on the next page.