Start off every camping trip with a hearty breakfast. Here are several camping breakfast ideas for you to try.
Camping Breakfast Recipes
Whether you are starting off your day with a cold breakfast or a hot meal, there are camping breakfast recipes here for you.
Burritos are the perfect way to start the day. You can create these at home and wrap in foil to heat over the campfire or cook fresh on site in a skillet. Click the image or link above to learn how to create these chorizo and egg burritos.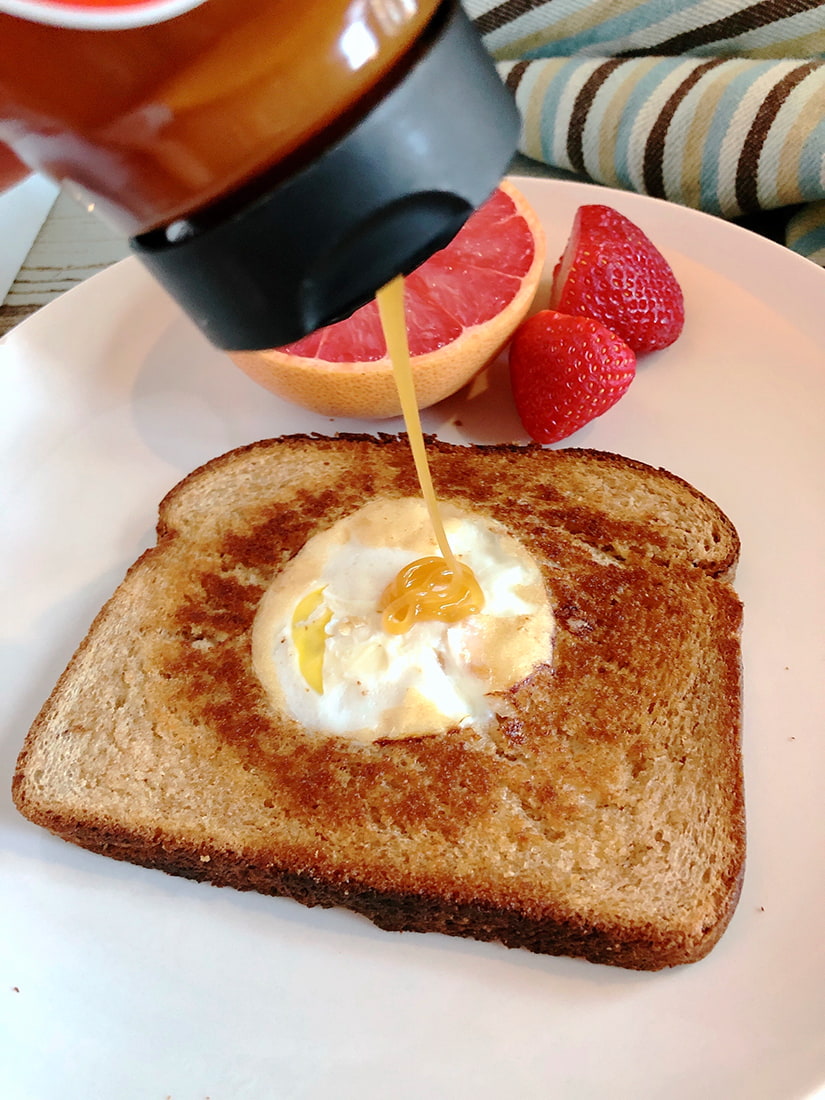 Simply an egg fried inside buttered toast. You can create this simple breakfast recipe in a skillet on a camp stove or over a campfire. It is also a great way to cook using a pie iron. Drizzle with honey or maple syrup to finish it off.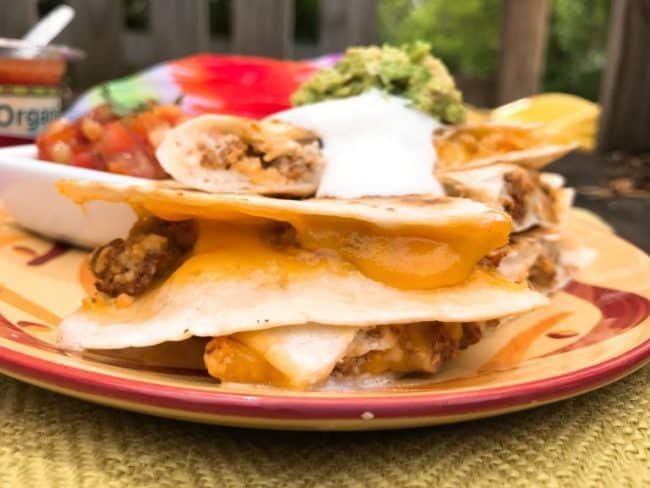 Everything is better loaded with cheese and these breakfast quesadillas are no exception. These are loaded with breakfast sausage and cheese. Perfect for cooking in a skillet or as a foil wrapped meal on hot coals.
Cooking omelettes are extremely simple when you use a silicone bag. You add your ingredients to the bag and insert into boiling water on a camp stove or canister burner. A few minutes is all it takes.

Click the link above and learn a few different ways to brew a great cup of coffee outdoors. From cowboy coffee so strong your spoon will stand upright in to pour overs to rival your favorite coffeehouse.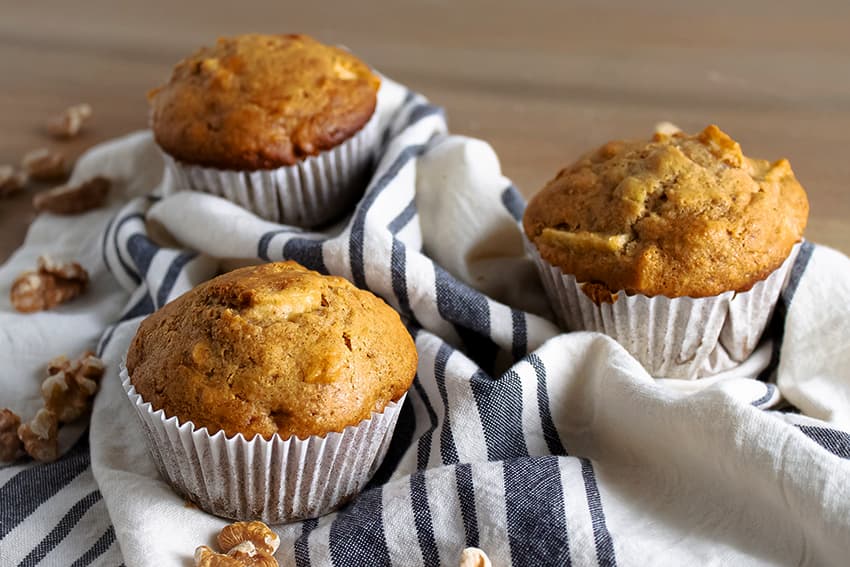 Create a batch of fresh apple muffins to bring with you camping. Actually you may want to create two batches as these go quickly. These freeze really well so they hold together well in the ice cooler. Enjoy by itself or with a smear of nut butter for a filled light meal/snack.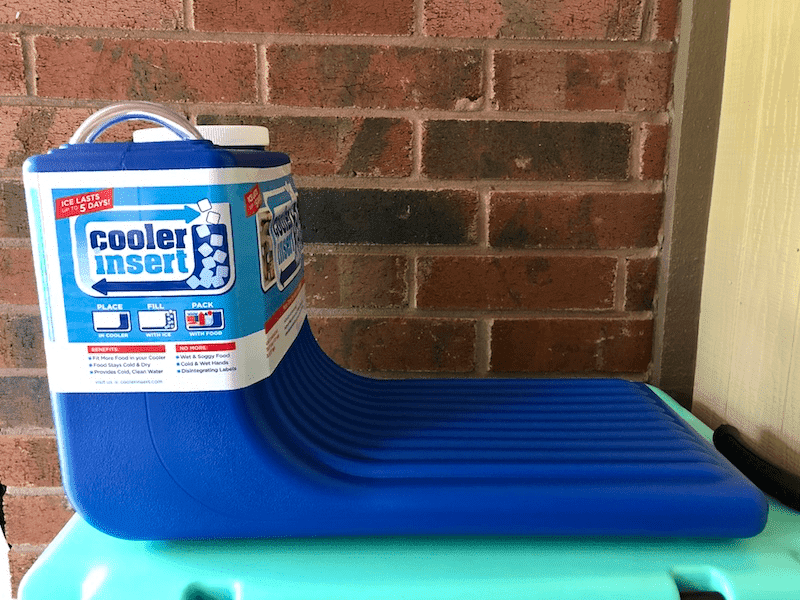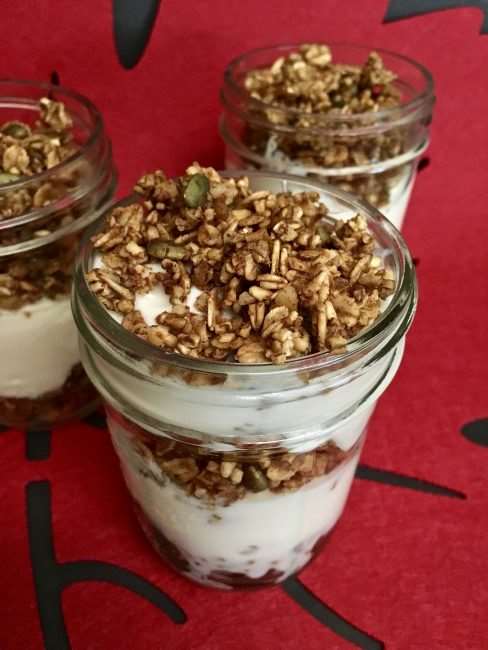 Gluten Free Pumpkin Spiced Granola Parfaits – These simple yogurt parfaits are made with vanilla yogurt and homemade pumpkin spice yogurt. Simple and easy way to snack happy or start the day with a great breakfast. Perfect for the last day of your trip when you don't want to start a fire or turn on the camp stove.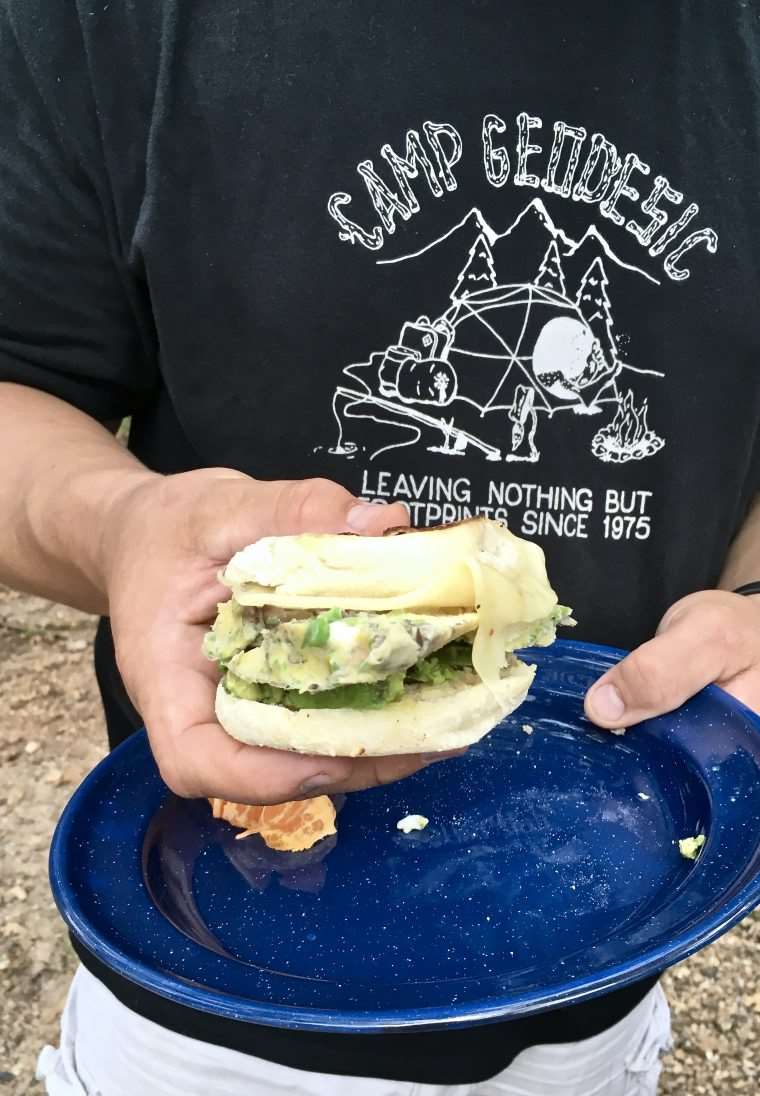 Also try:
English Muffins Sandwich
Scrambled Eggs & Bacon
Fresh fruit and yogurt cups
Peanut Butter and Nutella Sandwiches
Bagels with cream cheese
Oatmeal
Grits with cinnamon sugar
Cereal and Milk
Protein cookies/bars
Pancakes
Get More Camping Food Ideas!
We ♥ camp food recipes. Find more camping recipes for:
Here are a few products and additional resources to help you plan your upcoming camping trip. I found them really helpful and I think you will too.
Little Family Adventure Camp Store on Amazon (a Few of Our Favorite Things)
Tips for Planning a Camping Menu
The Ultimate Camping Cookbook: Recipes for Grilling, Cast Iron, Dutch Ovens and More by Rebecca Permar
Get a complete budget-friendly meal plan ($50 for 4-5 people) with recipes & printable shopping list to make your next camping trip deliciously fun and easy…..
This article contains affiliate links. See our full disclosure and privacy statement for more details.