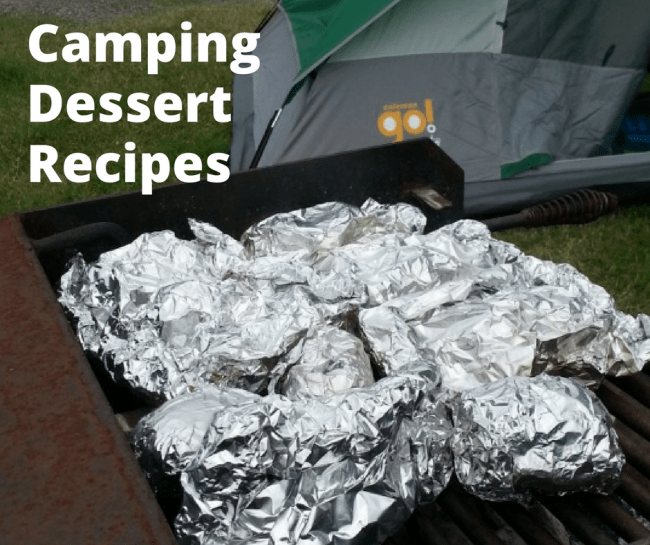 Camping Dessert Recipes

You can't have a family camping trip without making desserts. Traditional S'mores are a must but these are a fun way to mix things up.

A gluten free option to traditional S'mores from 365ish Days of Pinterest.

Re-imagine S'mores with this grilled pizza from The Cookie Rookie.
Get a healthy camping meal plan and ways to make my next camping trip deliciously fun and easy delivered to your Inbox…..
An easy S'more recipe from Simply Sated. You can't go camping without making S'mores.

A lighter fruit dessert from Mother Nature Network.

We ♥ camp food recipes. Find more camping recipes for:

Here are a few products and additional resources to help you plan your upcoming camping trip. I found them really helpful and I think you will too.

Little Family Adventure Camp Store on Amazon (a Few of Our Favorite Things)

Tips for Planning a Camping Menu

The Ultimate Camping Cookbook: Recipes for Grilling, Cast Iron, Dutch Ovens and More by Rebecca Permar

Get a complete budget-friendly meal plan ($50 for 4-5 people) with recipes & printable shopping list to make your next camping trip deliciously fun and easy…..

This article contains affiliate links. See our full disclosure and privacy statement for more details.