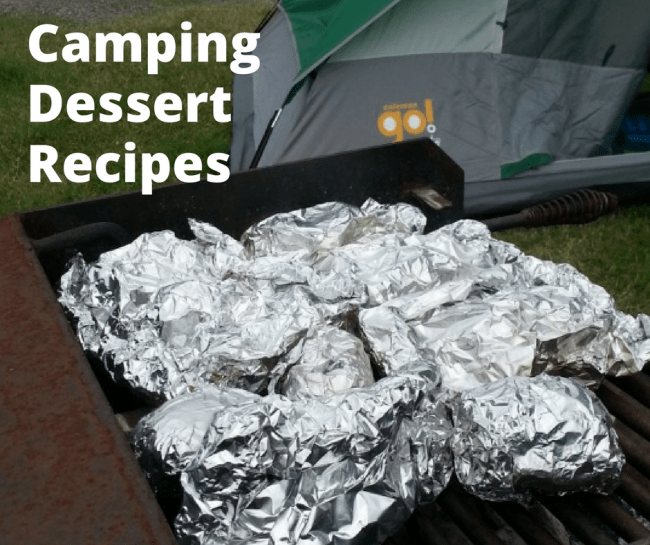 Camping Dessert Recipes

You can't have a family camping trip without making desserts. Traditional S'mores are a must but these are a fun way to mix things up.

A gluten free option to traditional S'mores from 365ish Days of Pinterest.

Re-imagine S'mores with this grilled pizza from The Cookie Rookie.
Get a healthy camping meal plan and ways to make my next camping trip deliciously fun and easy delivered to your Inbox…..
An easy S'more recipe from Simply Sated. You can't go camping without making S'mores.

A lighter fruit dessert from Mother Nature Network.

We ♥ camp food recipes. Find more camping recipes for: