I'm a huge fan of a summer staycation. Yes, I love to travel, but there is something pretty cool about exploring your town or city like a tourist. You find those hole in the wall, mom & pop places that really make the trip.
Summer Staycation

When we think of a vacation, we often focus on going somewhere else. We forget just how awesome our own city is. It isn't until we stop and think about trying something new, that we really start to explore the places around us. Enter the summer staycation!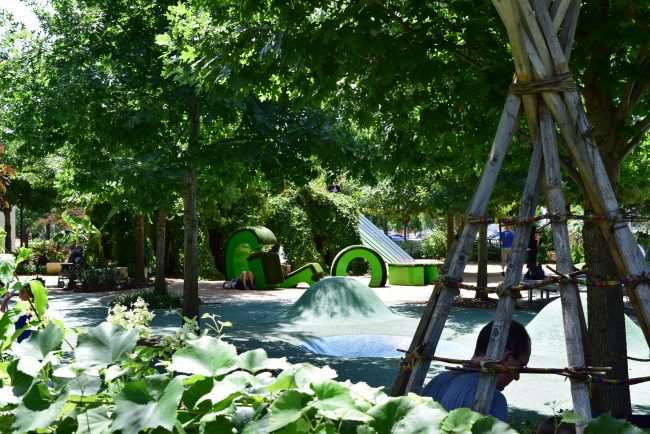 This is your chance to be a tourist in your own backyard. Whether you pitch a tent in the backyard, visit local museums, or visit all the tourist attractions, just get out and explore to make the best of your city with the family.
Tips to Make the Best of Your City

A Staycation Needs a Plan
Just like a traditional vacation, your staycation needs a plan. I think part of the fun of any trip is the planning. Have a general plan of activities. Visit your city's tourist bureau office or website for ideas on what to do and see. They will have the latest news on free events, must see tours, new attractions, and more.
Some of my favorite staycation activities are family-friendly events in our local botanical gardens. During the summer, there are moon light bicycle rides, free concerts, and movie nights in the park with different food trucks on site. Then there are all the museums I keep meaning to visit. A staycation is the perfect occasion to make time to see everything you've been putting off.

Try Something New
The fun of a staycation is finding the new things you didn't know about. You know those hidden gems that will have you talking about your vacation for years to come. Forget about your "regular spots" and look for those new to you places. It could be a new restaurant, new attraction, new activity. Let everyone in the family have a say in deciding activities too! They may want to go to that ice cream shop that you always pass by but have been too busy to notice.
Related: If you have children in elementary school, register them for the Six Flags Read to Succeed Program to receive a free theme park ticket.
Plan Simple Meals
When on vacation, you'd rather have fun than spend hours in the kitchen. But if you want to eat healthier and stay on a budget, you have to compromise a little. Whether it's a regular vacation or a staycation, I plan simple meals for lunch and breakfast. Then we'll find a local place and go out for dinner.
For lunch, I'm not big on sandwiches. So for our mid-day meals I will usually pull together appetizer type foods, dips, ready to eat convenience foods, etc.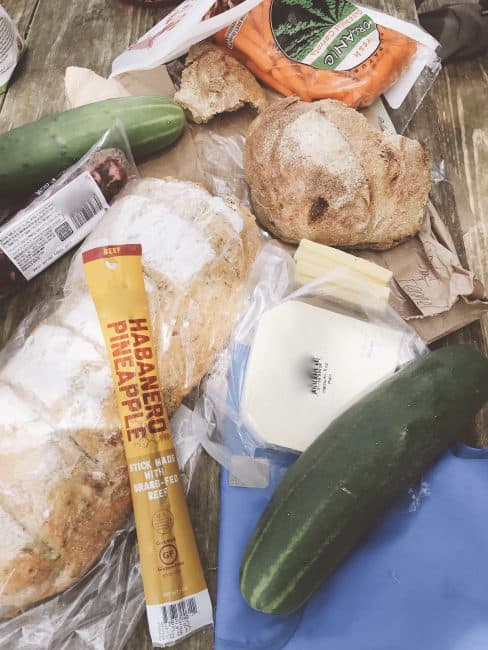 Some of my favorites include:
whole wheat crackers and spinach dip
fresh fruit
fresh veggies and hummus
French or sourdough bread and bruschetta
sliced or cubed cheese
beef jerky or sliced deli meats
I love meals with grab-n-go foods like these, because I can throw them in my bag and enjoy them anywhere. It could be at a park, summer concert, on a hiking trail, or at home. Best part is everyone eats what they like, clean up is super easy, and it's food I can feel good about feeding my family.
Use these tips to plan a great summer staycation. You'll enjoy your family, discover new favorite places, and plan for simple meals together.
SaveSave
SaveSave
SaveSave
SaveSave
SaveSave