One of our favorite fall family traditions is going to a corn maze. We started the tradition before we even had kids and decided to continue the tradition with our two little ones.
Tackling the Corn Maze With Kids
While tackling the corn maze with kids is a little bit of a challenge, if you come prepared it can be a great way to create memories as a family!
Call the Corn Maze
Every corn maze is different. Before packing up the whole family, give the corn maze a call and see what their rules are. Is it a scary maze or is it family friendly? How long will the maze take? Do they allow food and drinks in the maze? Are there other activities for the kids? Does the corn maze allow strollers? Being prepared will allow everyone to have more fun.
Bring a Carrier
If you have a small baby, a baby carrier can be a lifesaver. You can keep your hands free to do other things but still keep your baby close. If the corn maze allows a stoller, it may be a good idea to bring one. Even if your little one starts out running through the maze, he or she may not want to walk the entire time. Some corn mazes even allow the use of wagons which could be helpful if you have several kids.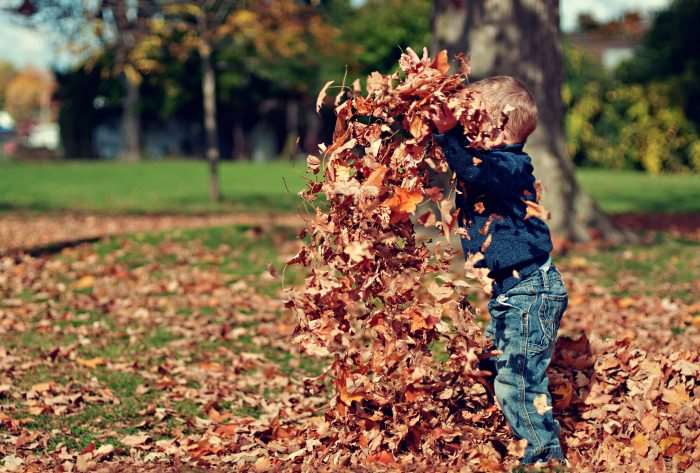 Dress Appropriately
Make sure to check the weather ahead of time to see what you are going to be up against. Will you need an umbrella? Should you put sunscreen on the kids? What fall gear will the kids need? Will everyone need a hat and gloves? If you are going to be at the maze for a couple of hours, you may want to pack an extra jacket if the temperature is supposed to drop. One thing to keep in mind is that you or your children may get warm as you start running around the maze.
Pack Snacks and Water
All that running around can make your little ones hungry or thirsty! If someone gets thirsty in the middle of the maze, it will be nice to have some snacks and water packed so you don't have to leave the maze.
Use the Bathroom First
Before you enter the maze, make sure everyone in the family uses the bathroom. If someone needs to use the bathroom while you are deep in the maze, it may take a while to try and find your way out. For those who have little ones with diapers, make sure everyone starts out with a clean diaper.
Have Fun
The most important tip is to have fun! Your trip to the corn maze will probably not be perfect, but remember that you are still creating lifetime memories as a family. Let everyone enjoy themselves and don't forget to take pictures.
Is there a corn maze in your area that you enjoy? Tell us about it in the comments below. What is your favorite part?
Want more great ideas for fall family fun? Find 12 Family Fun Activities To Get You and Your Kids Outdoors or Take a nature walk and collect items to make these Nature Inspired Fall Crafts.