Fall is here! The days are getting shorter and the temperatures are a little brisker. Summer is behind us, but that doesn't mean we can't get out and enjoy the season with your family. Start making plans now to head outdoors this fall and explore your little corner of the world.
Disclosure: This blog contains affiliate links. They help pay for the coffee that keeps us turning out adventures week after week. I'll only recommend and share products that I use and love myself. Thanks!
These 12 Amazing Family Fall Activities to Get You & the Kids Outdoors will help you can explore your local area and create lifelong memories together. Grab your camera and hit the road for some fall themed family fun!
Fall Activities for Families
Hike in a local park or nature preserve.
The colors of fall are spectacular. Now is the perfect time to check out the fall foliage as leaves turn from green to yellow, red, orange, and gold. Bring paper and a crayon to make a nature rubbing or go on a color safari and snap pictures of things in similar colors. We have the book Fun with Nature and it's a big help helping to identify animals, trees, and gives us activity ideas too.
Collect natural objects for fall themed crafts.
You can find all kinds of projects on Pinterest for nature themed crafts. Two of our favorites are a picture frame made with twigs and a bird feeder made with stale bread and birdseed.
Be thankful by giving back.
Sign up to help in your local community through volunteering or a lending a hand on a community service project.  Children are never too young to learn the value of helping others. Volunteering is a great way to serve and put the focus on helping others.
Go camping.
Fall is a great time to go family camping. The weather is cooler and the campgrounds are less crowded. But, you don't have to leave your backyard if you don't want to. You can pitch a tent in your backyard and have a family campout. If you can't do that, there are plenty of campgrounds including plenty of FREE camping sites.  Just don't forget the S'mores!
Pumpkin Picking Time.
Go to a local pumpkin patch and pick out your own pumpkin. Whether it's out to a field or a road side stand, it's fun to pick out your own pumpkin. You can use it to create your own Jack O'Lantern. There are many memories to be made while carving or painting that yearly pumpkin.
Take the kids to enjoy a tractor pulled hay ride.
This is one of our family traditions. We head to a local pumpkin farm and ride out to the field on their hay ride. It's something we all look forward to.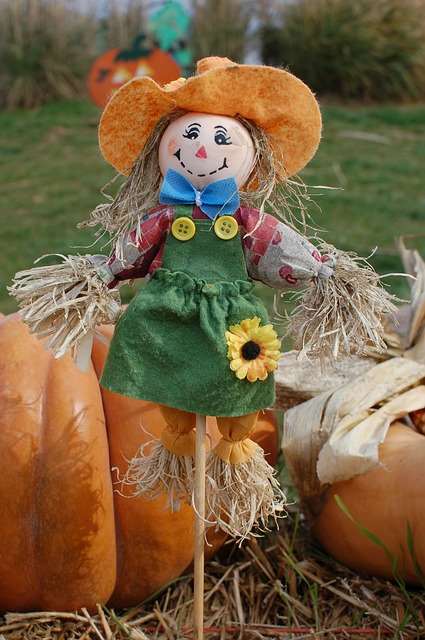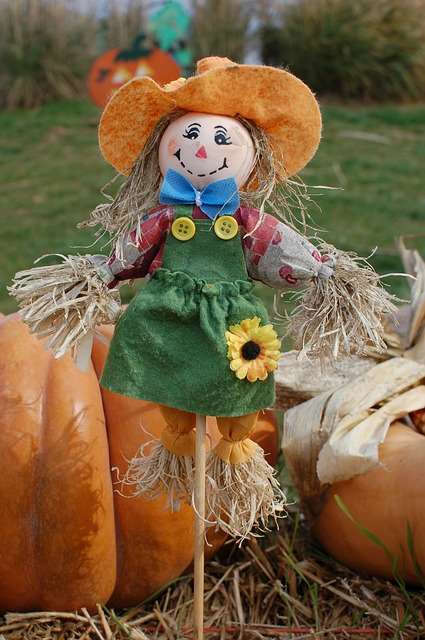 Take the Family to a Fall Festival.
 More and more places offer fall festivals. You can go play some games, enjoy a caramel apple, and just have fun spending the day together. Many are free and offer a variety of activities for all ages.
Take a Flashlight Walk. 
Now that it's getting darker earlier, get outside and see what you can see at night. You can do this in your backyard, neighborhood, a park, etc. Explore your world on the dark side and see what animals come out to play at night. Just remember to remind the kids to stick together so no one gets lost.
Go For a Color Ride.
Whether it's in a car or on a bicycle, you can enjoy the season together. Enjoy the fall foliage or discover a new place. Pack a picnic lunch and enjoy the cooler weather in the great outdoors.
Visit an orchard and pick your own fruit.
 Fresh apples means apple cider, apple pie, applesauce, baked apples, etc. It's all delicious when you use fresh apples.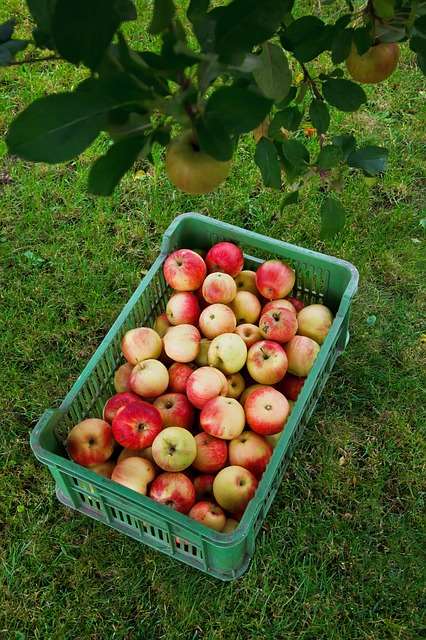 Take the Family to Fly a Kite.
With brisker temperatures and light breezes, now is a perfect time to go fly a kite. Think of the Mary Poppins film and the scene where they go "fly a kite, up to the highest height…." Now that that song is stuck in your head, you don't have a reason NOT to get outdoors.
Jump in a leaf pile.
If you don't do anything else outdoors this fall, at least build a huge leaf pile and jump into it. It's the best FREE fun a child can have. It's care free and just plain fun!
The possibilities for enjoying the outdoors this fall are endless. These 12 Amazing Fall Activities for Families to Help You Get You Outdoors are just the beginning. There is so much you can see and explore in your local area. You just need to get up and get out there to explore it. So what are you waiting for? Go have fun with your family this fall!
What are your favorite family fall activities to do in your area?