Fall is here! The days are getting shorter and the temperatures are a little brisker. Summer is behind us, but that doesn't mean we can't get out and enjoy the season with your family. Start making plans now to head outdoors this fall and explore your little corner of the world.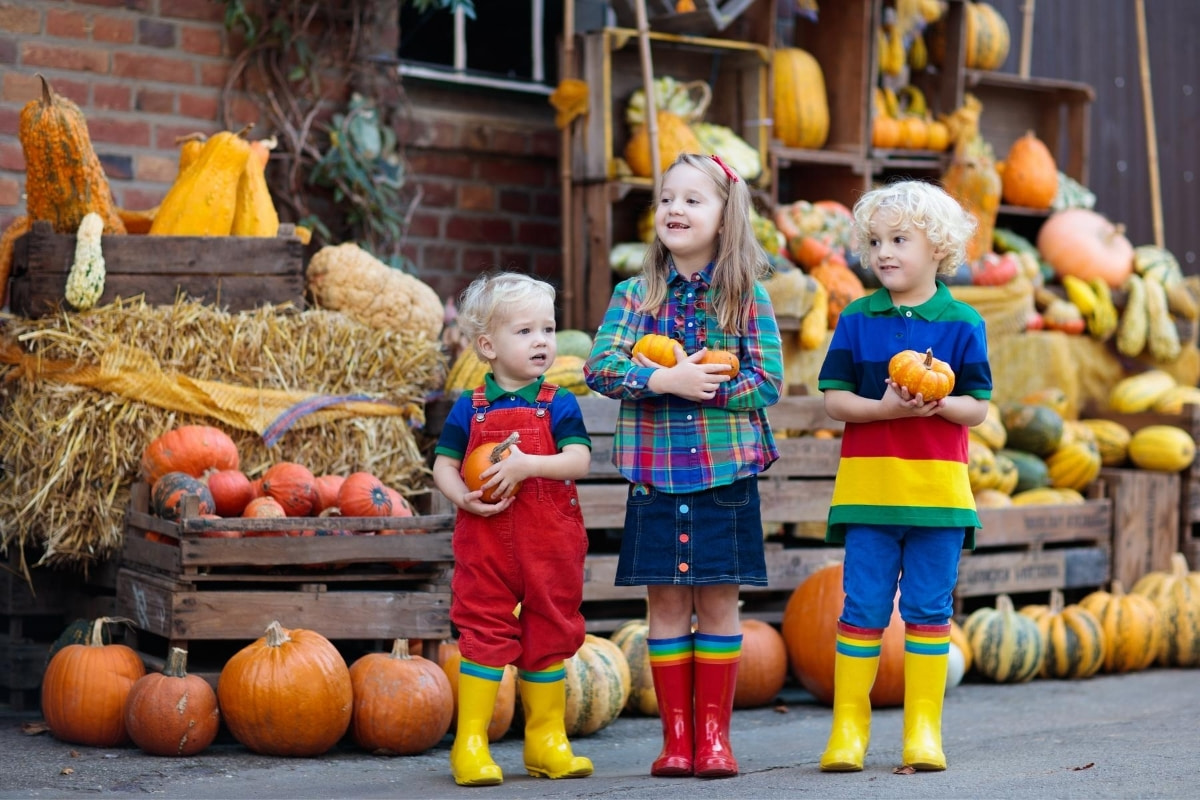 These Amazing Family Fall Activities to Get You & the Kids Outdoors will help you can explore your local area and create lifelong memories together. Grab your camera and hit the road for some fall themed family fun!
Fall Activities for Kids
Hike a Local Park or Nature Preserve
The colors of fall are spectacular. Now is the perfect time to check out the fall foliage as leaves turn from green to yellow, red, orange, and gold. Bring paper and a crayon to make a nature rubbing or go on a color safari and snap pictures of things in similar colors. We have the book Fun with Nature and it's a big help helping to identify animals, trees and gives us easy activity ideas too.
Collect natural objects for fall-themed crafts
During your visit to the park or in your own backyard, collect twigs, leaves, pine cones, flowers, and rocks for crafting. Use items for this DIY bird feeder of these other nature-themed crafts. Check out our Pinterest Nature-Based Craft idea board for more craft ideas.
Go Camping
Pack up the car and take the family camping. Fall weather is cooler and the campgrounds are typically less crowded than in the summer months. Just don't forget the S'mores! If you need quick camping food ideas get our Grab and Go Weekend Camping Meal Plan to plan out your meals.
Volunteer as a Family
Sign up to help in your local community through volunteering or lending a hand on a community service project. Children are never too young to learn the value of helping others. Volunteering is a great way to serve and put the focus on helping others.
Go Backyard Camping
If you'd rather not leave home, pitch a tent for backyard camping. You can set up camp and enjoy a campfire in one of these portable fire pits, tell ghost stories, or play a game of camping charades or Pictionary.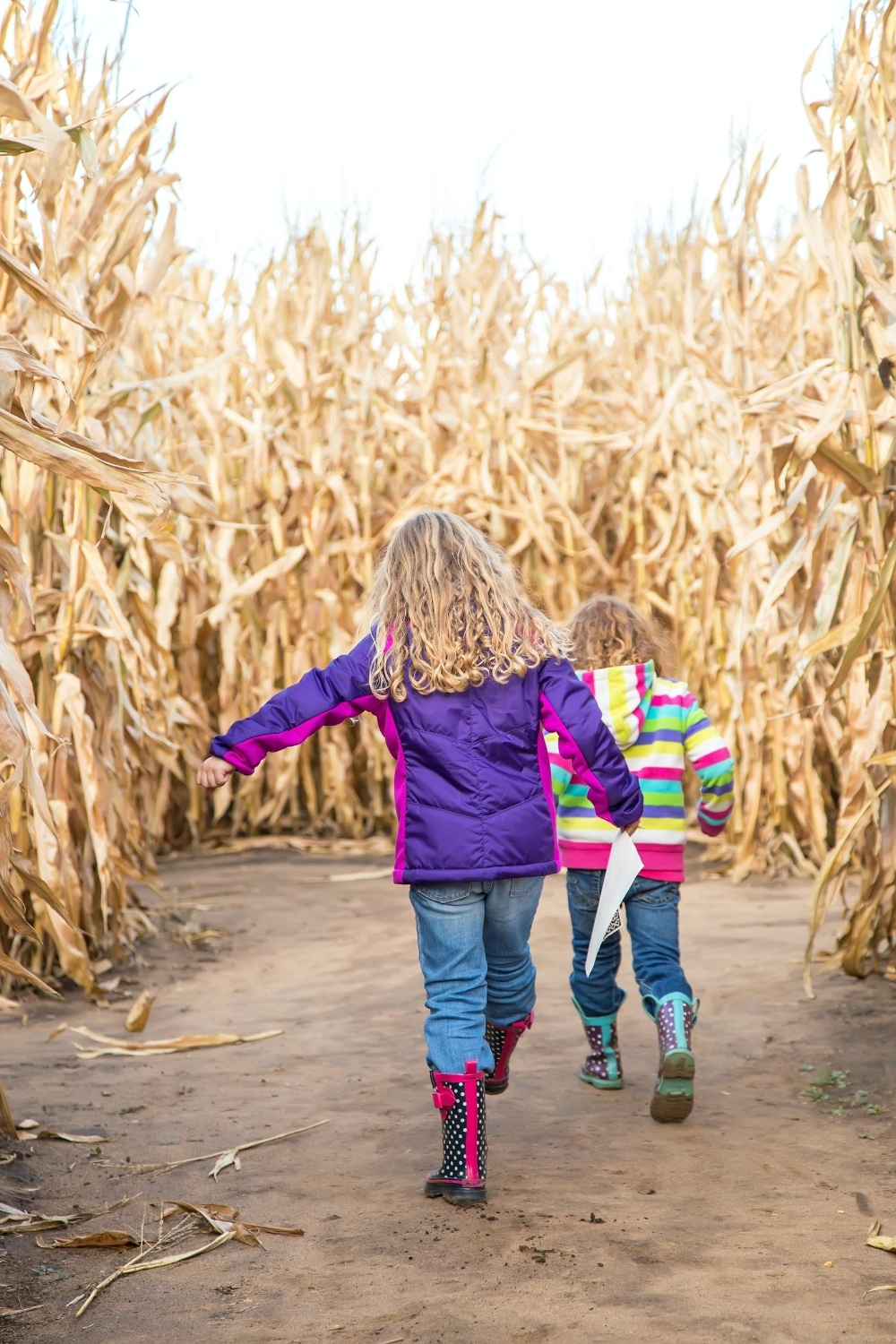 Visit a Corn Maze
Weave your ways thru tall stalks of corn to find your way through the labyrinth. This website has listings of corn mazes near you. Here are a few tips on visiting a corn maze with young kids.
Go on an Outdoor Scavenger Hunt
On your mark, get set, go….. Print out this nature walk scavenger hunt and see what you can find in the backyard, around the neighborhood, or at a local park.
Make Apple Fritter Cookie Bites
Pick up apples at your local farmer's market and get in the kitchen together. Put your baking skills to the test and whip up a batch of these bite-sized treats. Get the cookie bite recipe here.
Go Pumpkin Picking
Go to a local pumpkin patch and pick out your own pumpkin. Whether it's out in a field or a roadside stand, it's fun to pick out your own pumpkin. If you are visiting with a toddler or preschooler, here are a few tips for visiting a pumpkin patch.
Make Jack O'Lanterns
Once you pick out your pumpkins, use it to create your own Jack O'Lantern. You can carve out designs or use spray paint and templates to do these simply painted pumpkins.
Take the Kids for a Hay Ride
This is one of our family traditions. We head to a local pumpkin farm and ride out to the field on their hay ride. It's something we all look forward to.
Take the Family to a Fall Festival
More and more places offer fall festivals. You can go play some games, enjoy a caramel apple, and just have fun spending the day together. Many are free and offer a variety of activities for all ages. Here in Oklahoma City we have Pumpkinville at Myriad Gardens. Thousands of pumpkins take over the local children's garden for this annual event. There are games, activities, and special events for all ages.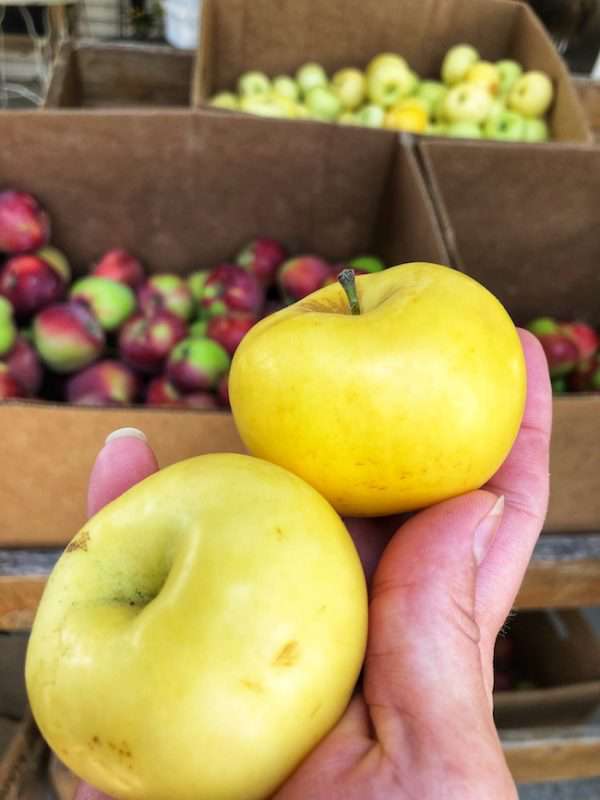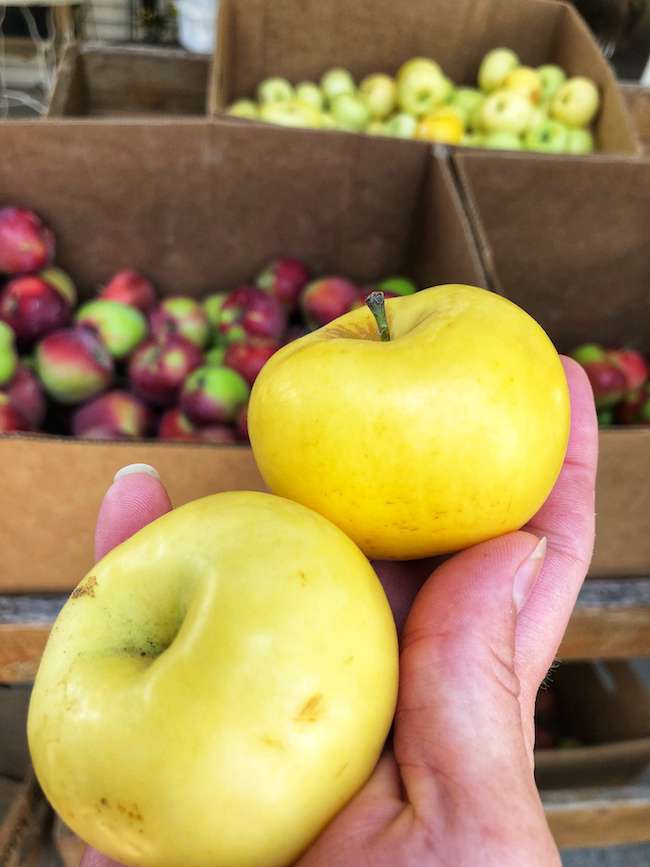 Visit an orchard and pick your own fruit
Fresh apples means apple cider, apple pie, applesauce, baked apples, etc. It's all delicious when you use fresh apples.
Take a Flashlight Walk
Now that it's getting darker earlier, get outside and see what you can see at night. You can do this in your backyard, neighborhood, a park, etc. Explore your world on the dark side and see what animals come out to play at night. Just remember to remind the kids to stick together so no one gets lost.
Create Your Own Halloween Costume
Make this the year you design coordinated costumes for the whole family. Pinterest is a great source for inspiration from the Flinstones and Wizard of Oz to Star Wars characters and garden of flowers.
Go For a Fall Color Ride
Whether it's in a car or on a bicycle, you can enjoy the season together. Enjoy the fall foliage or discover a new place. Pack a picnic lunch and enjoy the cooler weather in the great outdoors.
Take the Family to Fly a Kite
With brisker temperatures and light breezes, now is a perfect time to go fly a kite. Think of the Mary Poppins film and the scene where they go "fly a kite, up to the highest height…." Now that that song is stuck in your head, you don't have a reason NOT to get outdoors.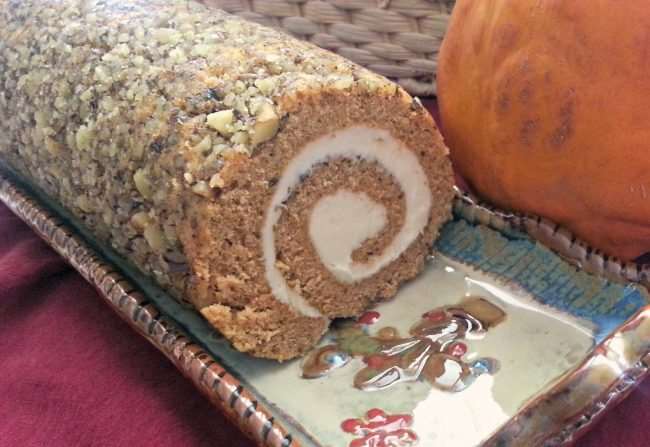 Bake Together
6. Fall is the time of pumpkin spice everything. So you could bake up a homemade pumpkin pie, pumpkin roll, or skip the oven and make pumpkin ice cream instead. If you'd rather skip the pumpkin, try these Snickerdoodle Muffins Recipe with Streusel Crumble Topping or these Healthy Recipe for Apple Muffins with Walnuts.
Go Geocaching
Grab the GPS or your smartphone and spend the day geocaching together. If you are feeling creative, create your own geocache with upcycled materials.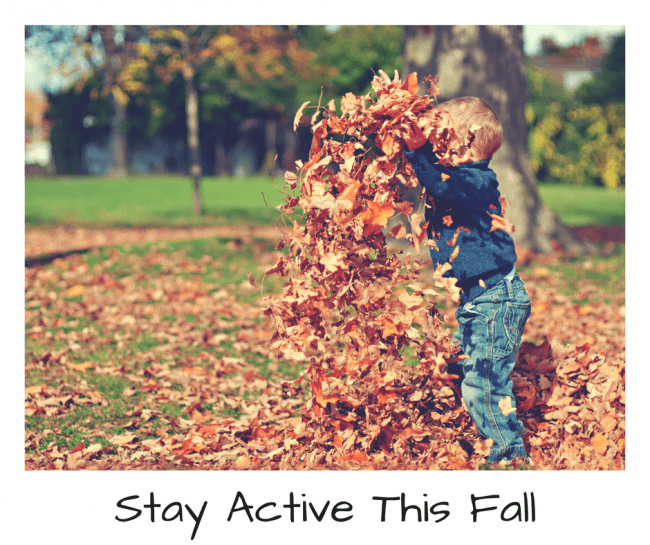 Jump in a leaf pile
This is why we rake leaves! Jumping into the biggest leaf pile makes the task much less like a chore and all about fun. Everyone enjoys this fall classic. It turns a dreaded chore into hours of fun.
Bicycle Obstacle Course
Set up a bicycle obstacle course with chalk and a few road cones. Challenge neighbors and friends to join in for a little friendly competition.
Explore Fall Themed Art
Get crafty to reate this unique piece of fall artwork with leaves and paint. This canvas can be a family project or each person can do their own.
Try a bit of science with Halloween Candy
These Science Experiments You Can Eat all use leftover Halloween candy.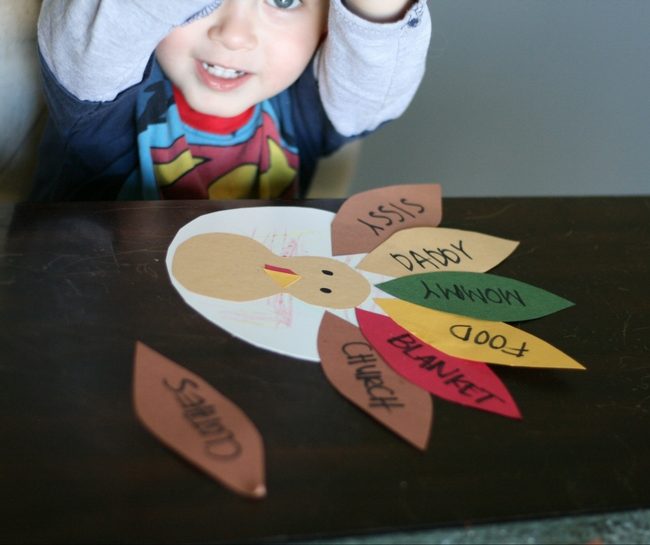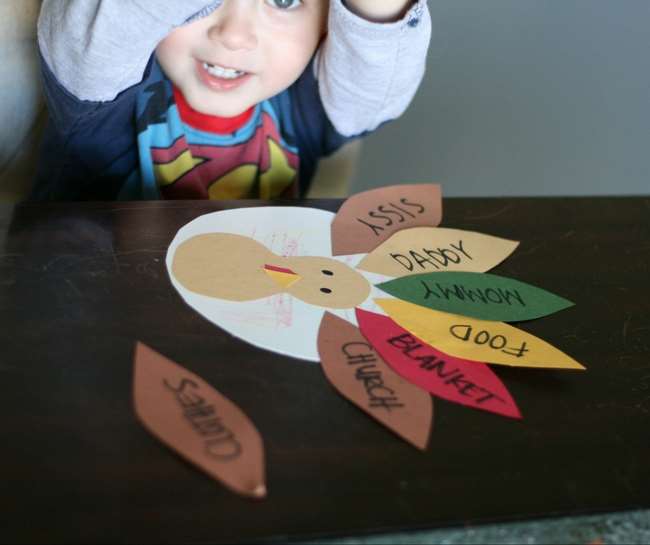 Thankfulness Craft
Talk as a family about what you are thankful for. Together you can do this easy family craft for Thanksgiving that makes a nice place setting for the holidays.
Enjoy a Backyard Bonfire
Gather round a backyard bonfire and enjoy the brisk autumn evening. Can you hear that fire crackle already? Roast some s'mores and tell some stories. If you want to make it colorful, check out these fire color changing packets. See our favorite portable backyard fire pits here.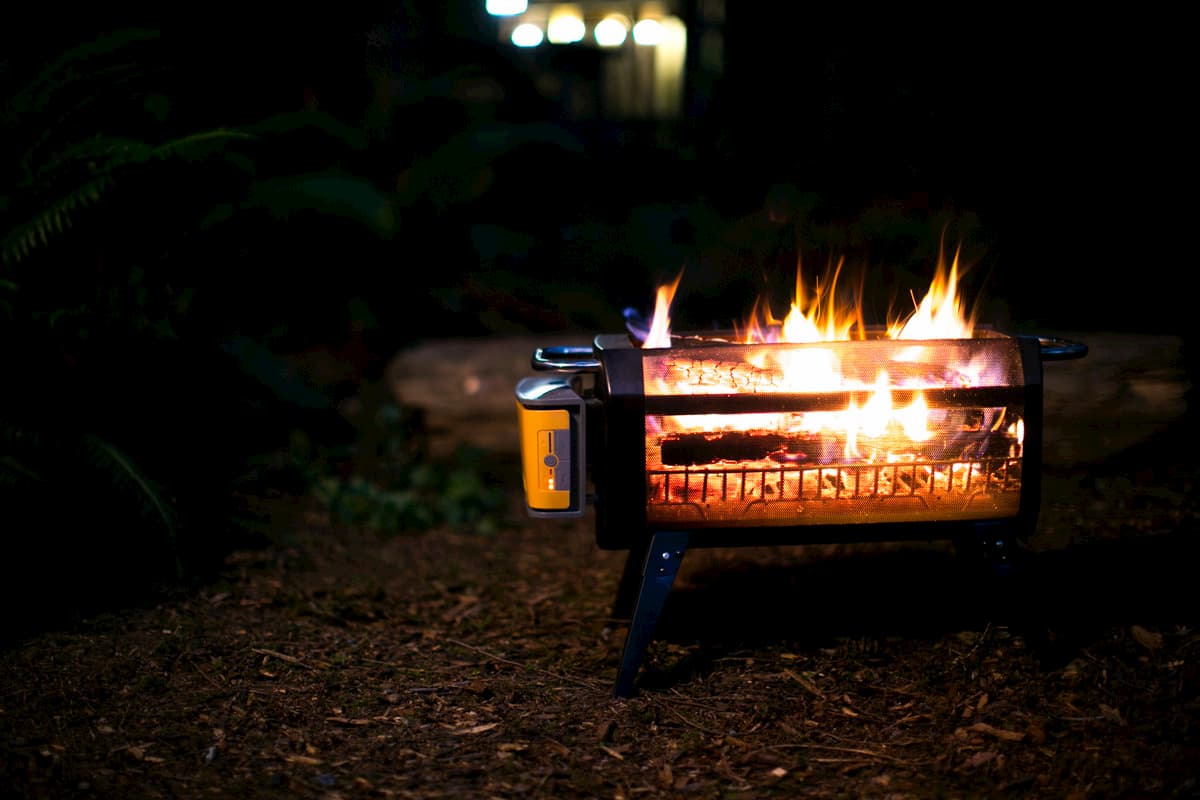 Make S'mores
Make S'Mores as a family at home or outside. Instead of traditional s'mores you can get creative with different combinations like these Honey Banana S'mores or PB&J Smores.
Go to a haunted house
Visit a haunted house near you or create your own at home. If you are in/near Oklahoma, check out our list of the best haunted houses in Oklahoma. Find fun DIY haunted house ideas at the Spruce.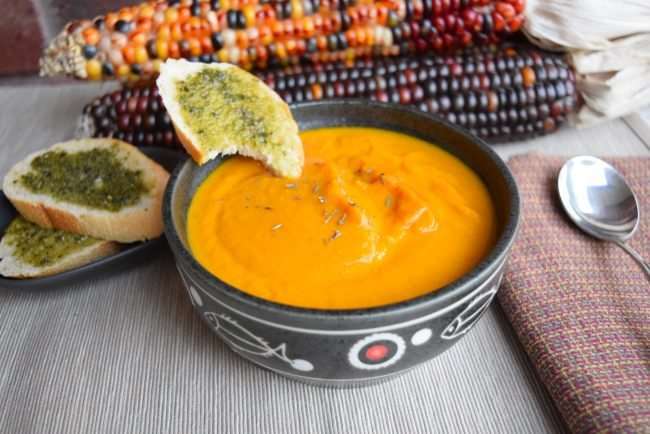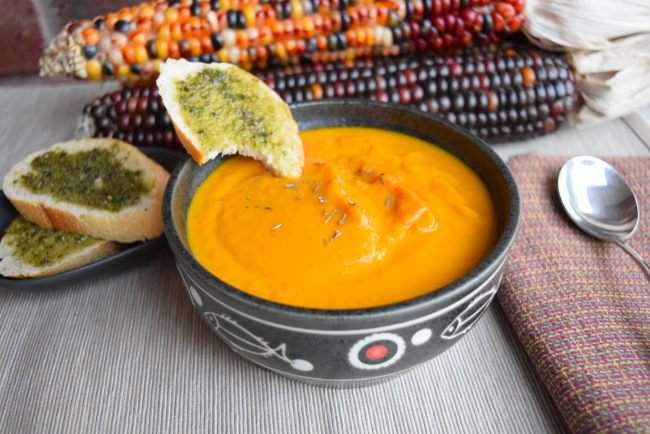 Create a Pumpkin Soup
Not all pumpkin recipes are for dessert. Cook up a pot of this comforting Pumpkin Soup and enjoy on a cool autumn night.
Make Homemade Gifts
Start creating homemade holiday gifts to give to friends and family this year. We have some great holiday gift ideas in the link above that can be mailed for those family members far away.
Go Stargazing
It's getting darker sooner now. Plan for a night of stargazing. Make a thermos of hot chocolate and then head out to look up at the stars.
Plant Fall Flowers Together
Give your yard a fall makeover by filling planters and flower beds with beautiful fall flowers. favorites. You simply can't go wrong with mums! Shop planters here.
Host an Outdoor Movie Night
Pop some popcorn, grab the picnic blankets, and host an outdoor movie night. Screen family favorites like Frankenweenie, Fantastic Mr. Fox, and Fly Away Home. Shop outdoor projectors on Amazon.
Set Up a Hot Chocolate Bar
Have family and friends over for hot chocolate and dessert. Incorporate into your movie night or when enjoying a backyard bonfire. You can whip up a premade mix or set out a hot chocolate bar and let everyone create their own.
Play Halloween Bingo
Gather family and friends for a not-so-scary game of spooky bingo.
The possibilities for enjoying the outdoors this fall are endless. These fall activities with kids are all great ways for families to get outdoors. There is so much you can see and explore in your local area. You just need to get up and get out there to explore it. Go have fun with your family this fall!
What are your favorite family fall activities to do in your area?