Camping is the perfect occasion to have some fun with outdoor family games. Whether you want to keep your kids entertained, or get playful with other adults: there's a great outdoor game for every situation and age-group. To help inspire you about the fun possibilities, we've bundled 5 of our favorite games to play while camping in one, handy overview! So, next time you're planning an outdoor adventure, don't forget to add these games to your camping checklist:
Fun Outdoor Games for Teens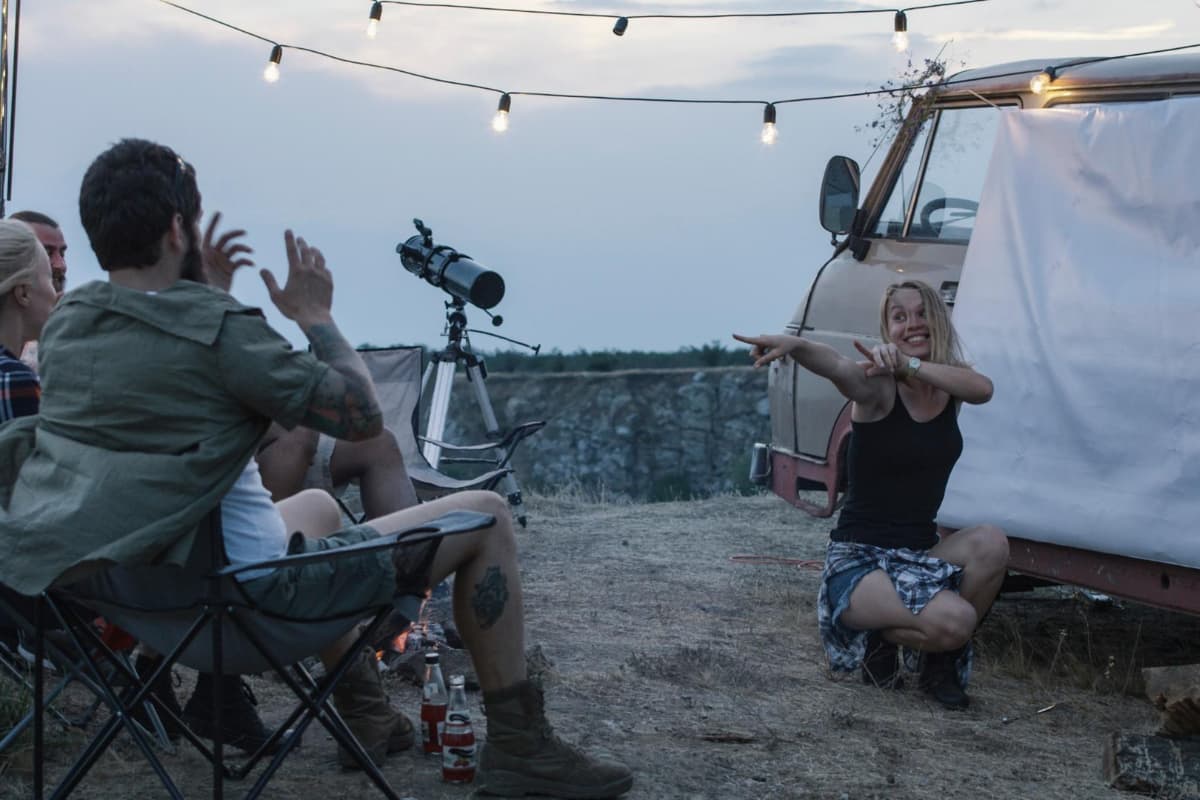 Campsite Charades
One of our favorite games to play while camping is charades: the all-time classic party game. To play, you'll only need a few scraps of paper and a pen – and a willing audience. Write down things to act out, place them in a bowl, jar, hat, etc, and take turns acting out the suggestions. When playing campsite charades, you can make your own rules. You can choose to only write down the names of people, objects, phrases, movies – or make it a potluck where all suggestions go. You can play in teams, or individually. Rotate turns clockwise or choose to let the player who guessed correctly go next. And add a time limit if desired. Whatever works best for you, and your group!
A fun idea is to make all suggestions related to camping, for example, 'pitching a tent' or 'making s' mores': as this adds a fun theme to your round. Campsite charades is also a great game to play with kids, as it can fire up their imagination and often results in hilarious situations – both for them and for you!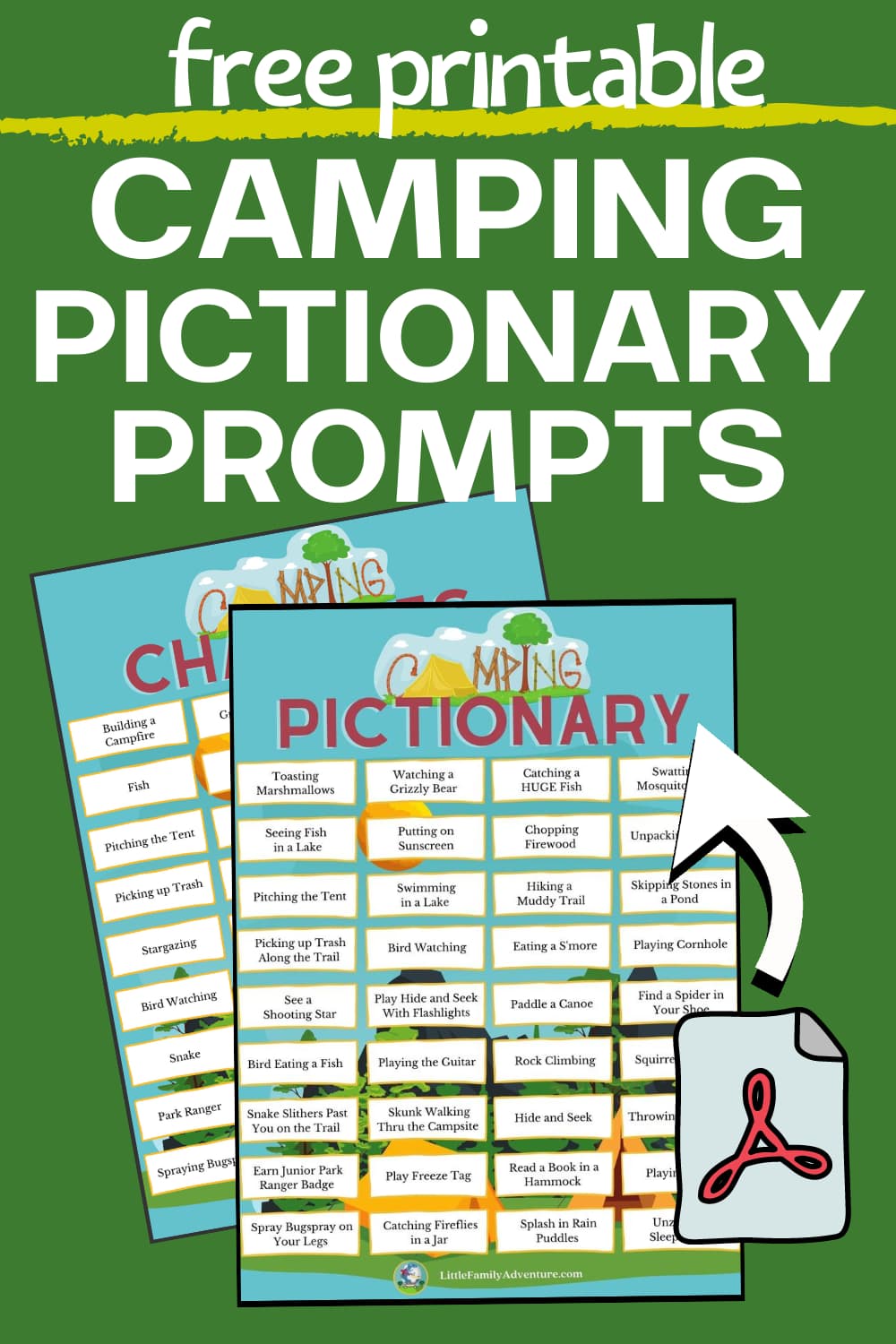 Get this printout as a pdf when you click=> Camping Charades printable. You will find 40+ camping charade word ideas and game variations.
Kubb
Another great lawn game for camping is Kubb: a Swedish game said to be invented in Viking times, also known as Viking Chess. Though the actual origins aren't proven, we can fully imagine some rowdy Vikings enjoying this game in the Swedish countryside. Kubb is a mix between bowling and horseshoes and is easy to play for all ages.
The objective of the game is to knock over wooden blocks (kubbs) by tossing wooden batons underhand at them. You create a rectangular playing field and place kubbs on opposing sides of the makeshift pitch. In the middle of the playing field, you play 'the king', a larger wooden block. Teams take turns to attempt to knock over each other's kubbs. Once a team has knocked over all the kubbs (wooden blocks) on their opponent's side, they have to knock over 'the king' in the middle to claim victory.
A game can last anywhere between ten minutes and an hour and can be played on all undergrounds, including grass and sand. This Swedish lawn game is quickly gaining popularity in the US, and you can score a variety of kubb sets directly via Amazon: allowing you to unleash your inner Viking on any camping adventure.
Bocce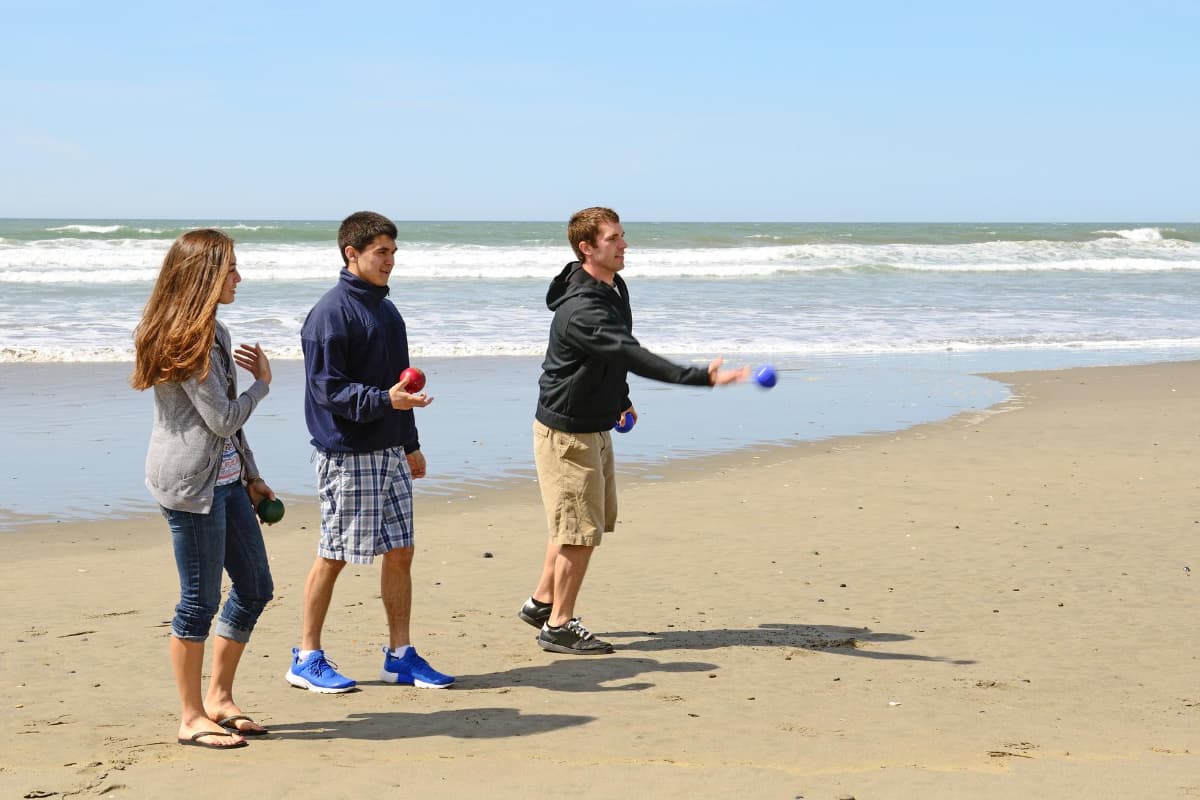 This classic lawn game is a great group activity, but can also be enjoyed between just two players. A bocce set includes eight large, spherical balls and one smaller ball, called the pallino. The gameplay is super easy. First, throw the smaller ball (pallino). Then players take turns to throw the larger balls, intending to get as close to the smaller ball as possible. The great thing about bocce is that the game is suited to all ages, meaning everyone – including kids – can join in on the fun.
Though bocce sets are traditionally quite heavy, there are some fantastic lightweight options, made of plastic, on the market (a travel version is featured below from Amazon). These are easy to pack and can even be carried in a backpack without weighing you down. Even better: there are even glow-in-the-dark bocce sets. This means you can even play the game at night, giving you a fun alternative when you get bored of telling stories around the campfire…
Geocaching
Geocaching is a fun activity that all the family can enjoy and makes a great alternative to a traditional scavenger hunt. Instead of hunting for flowers or wildlife, you search for treasure using GPS coordinates. In geocaching, other people have hidden treasure all across the country and marked the coordinates in an app. To find the treasure, simply try to make your way to the coordinates listed. It's a fun way to explore your surroundings and challenges you to practice your navigational skills.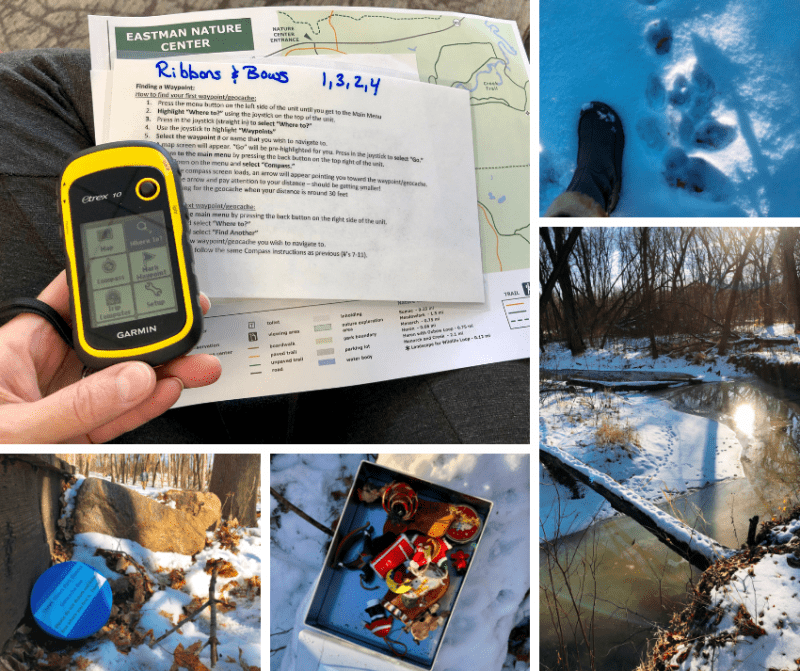 To play, download the Geocaching app on your phone or tablet and make sure you have a working internet connection. Yes, we know this can be challenging in some rural locations, but if you're staying at a less-remote campsite, chances are you'll be able to pick up a decent signal. Once you've found the treasure, you can replace it with something else, so others can continue the hunt. You can also choose to bury new treasure and create a new 'target', or set up your geocaching hunt for your camping buddies. We've also found that geocaching is a great way to engage kids who are difficult to pry away from their touchscreens and mobile games. Because it allows them to keep using their phones, whilst simultaneously getting them out in nature and exploring!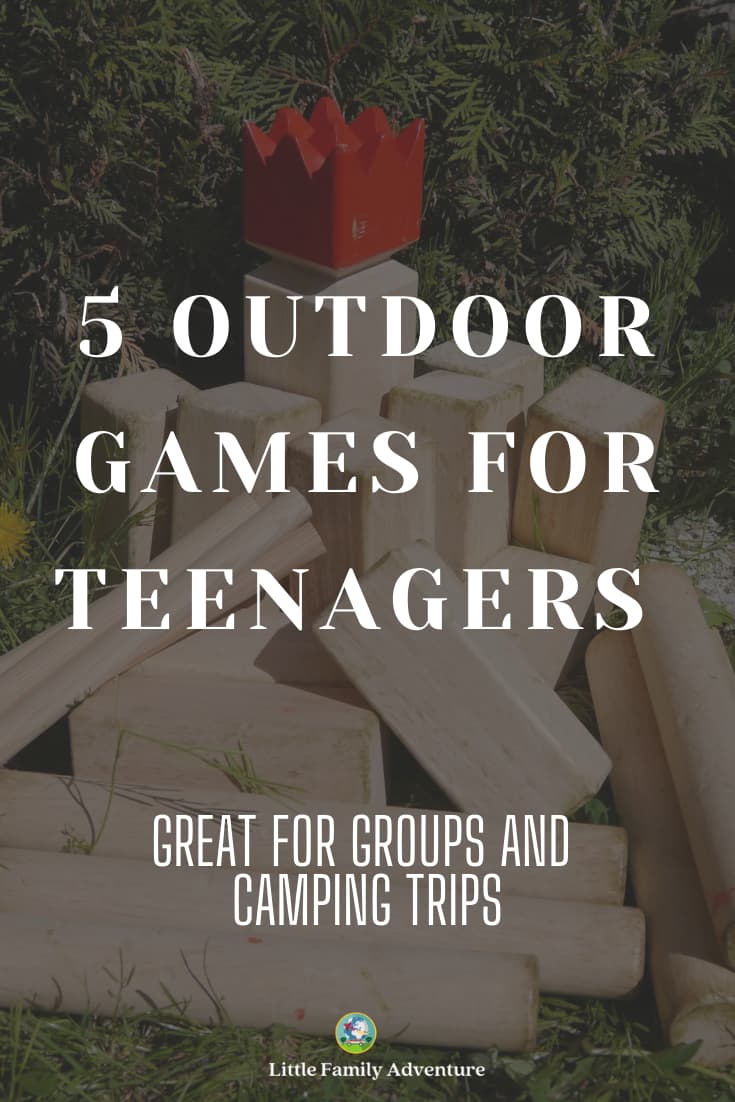 Two Truths and a Lie
If you want to get a bit more personal than charades, try Two Truths and a Lie. This game doesn't require any accessories, only a healthy dose of imagination. Each player takes a turn telling three things about themselves: two of which are truths, one of which is a lie. The rest of the players try to determine which is the lie, and if you get it right, you win a point. You can play the game in various ways. For example, you can decide that other players are allowed to probe the person telling the truths and the lie for more information, asking questions to help figure out which is fact and which is fiction. However, if you want to simplify the game, you can also opt to simply take a vote straight after a person has shared their three things. Two Truths and a Lie is a great choice to test how well you know your camping buddies. Plus, it often brings out obscure or cringeworthy anecdotes that you – or your friends – have forgotten about, adding a dose of humor and nostalgia.
Homemade Twister
Another fun outdoor game is a homemade version of Twister. Utilizing spray paint and a cardboard template, teens can create their own game board on the lawn. You can find the directions and more outdoor games for kids of all ages.
More Stuff You'll Want to Do Outside With Kids: