Nothing builds a stronger bond between parents and their children more than spending quality time together, especially outdoors. Today is a great day to be outside! I want to share these five outdoor activities for families with you. They are all great ways families can play together in the backyard, close to home, with in their community, or whereever they find themselves traveling.
Outdoor play is essential for children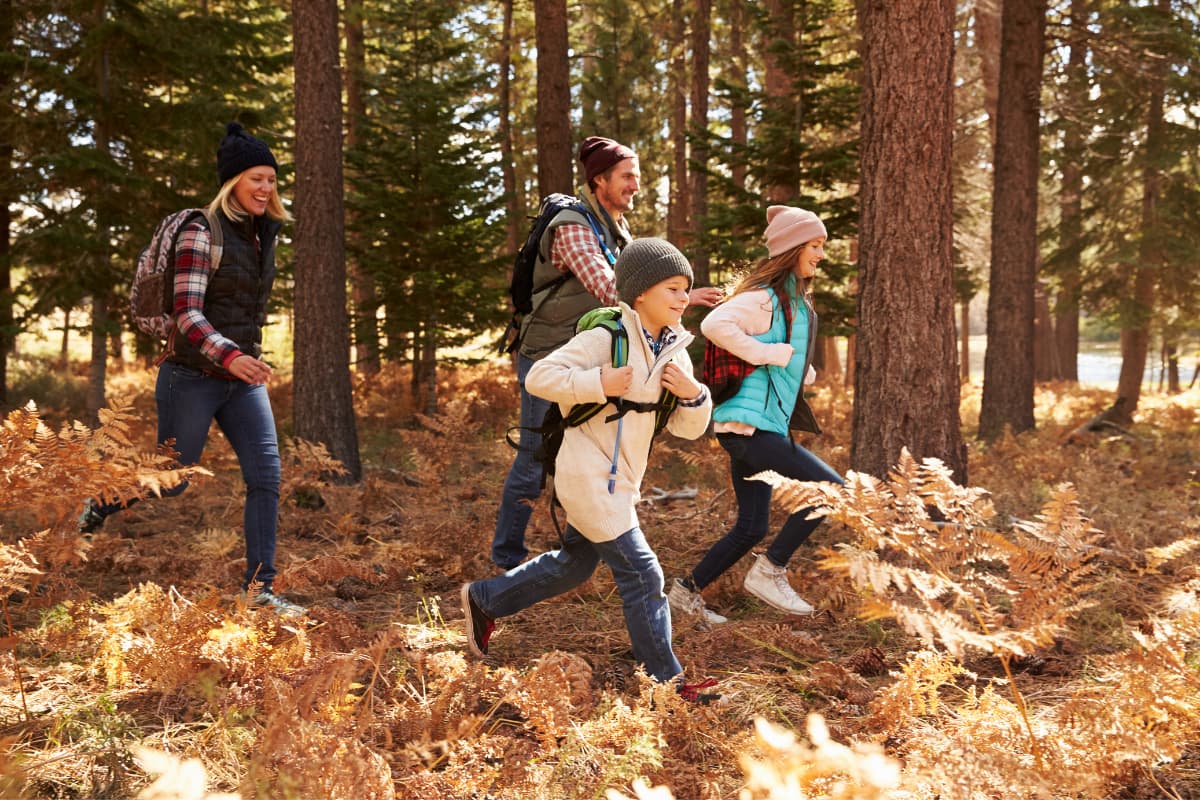 Health physicians and experts agree that outdoor play is essential for a child's development. There are many benefits to outdoor play. Not only does it improve motor skills, fitness, and dexterity, but it also aids in greater self-awareness, appreciation for the environment, and stress relief. When you start getting your child outdoors from an early age, they develop a love for nature that lasts a lifetime. Plus they get exercise vital to their healthy development. The more your children participate in physical activities the stronger and healthier they get. And to facilitate their growth outdoor activities play a crucial part.
Curb tech use now
Nowadays, video games and mobile apps are rapidly taking over children's interests and it is akin to an addiction. Yes! You have read it right. Spending all day on mobile phones, playing video games, and socializing on the internet is a real addiction. It's just like being addicted to alcohol. If your child develops a habit of using digital gadgets all the time and not partaking in healthy sports or activities, then chances are they will grow into it and will stay clear of sports or physical exercise. That will ultimately make them unhealthy and may be prone to adopt an unhealthy lifestyle.
One poor choice leads to many others
Furthermore, many scientific studies have shown that children that do not participate in healthy activities or sports are more likely to poorly perform in academics as compared to thir peers who exercise on daily basis. Eventually, not partaking in sports or other forms of physical activities can also cause your children to make poor life choices, and the chances for them to have a bad career increase significantly.
Pin This For Later
Outdoor Activies for Families
It is vital for you as a parent to encourage your son or daughter to partake in healthy physical actions. Start by doing these 5 outdoor activities for families to do together.
1- Water Balloon Fight
A perfect outdoor activity that you can partake in especially in summer. Throwing balloons filled with cold water at each other will make your whole family cool and entertained. When you play this game as a match and top it up with a reward for the winning team. The fun doubles and your kids will try to run and dodge your attacks and all that leg work and body movement will ultimately make them healthy and strong.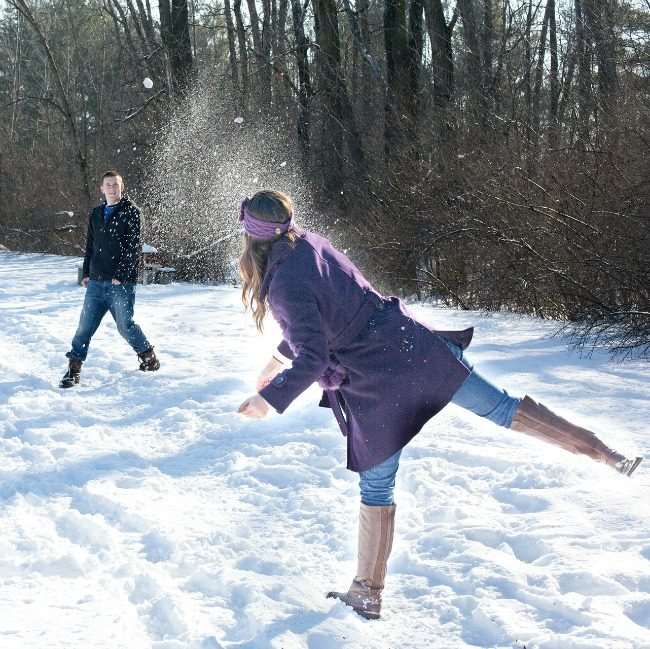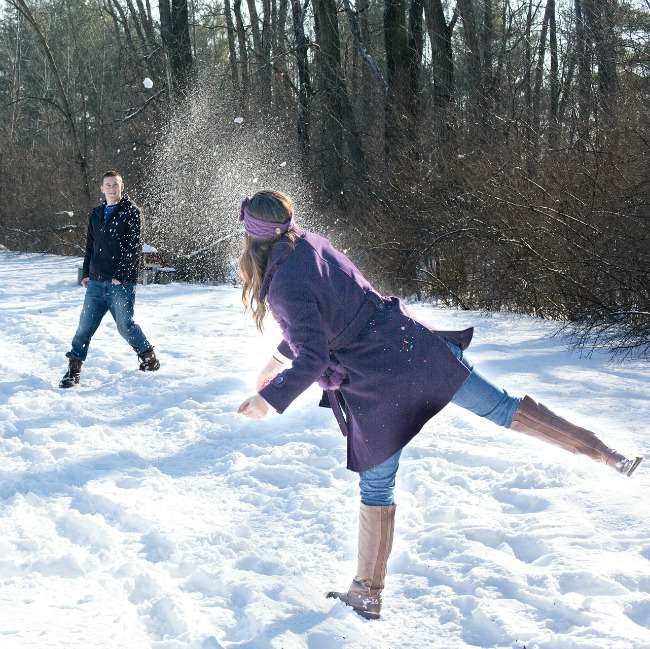 2- Snowball Fight
During the winter months, a water balloon fight may be far too cold. But a snowball fight makes for a fun outdoor activity for kids and adults to do together. Your forearms get quite the workout gathering and shaping the snow into balls. This snowball maker makes the process a bit faster. When ready, you'll engage your arms to throw, legs to run, and so much more. It's a total body workout.
3- Go Hiking
"Pack your bags and dress for the Great Outdoors, we are going hiking" that is what you should say. Gather up your family for a hiking trip every couple of months or so whenever you find that the whole family is free and you have no important business meetings or other obligations to fulfill.
Get our tips on hiking with kids here and more on winter hiking considerations here.
Hiking with kids is a healthy and very family-friendly outdoor activity that will make you and your kids both physically and mentally healthy. With that said, try to hike in grassy or wooded areas where there is a lot of natural scenery.
Experts reveal that people who spend a good amount of time in natural settings, especially grass and trees, have lesser chances of developing psychological health conditions like anxiety, depression, and mood disorders. My daughter likes to wear comfortable attire like training spat pants or workout jogger pants. She can remain comfortable in even the roughest terrains.
Related: Find the perfect hiking boots for kids here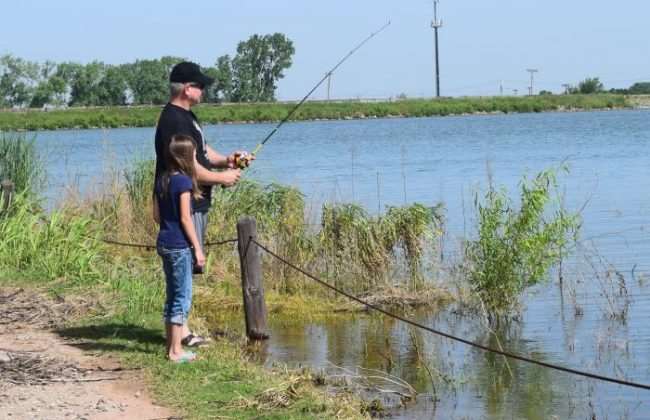 4- Go Fishing
Fishing is one of the most popular outdoor activities for families that can not only entertain you but can also give you the bonding opportunities. Imagine sitting in a boat on a huge lake with your child or going deep sea fishing. Both provide the perfect setting for conversations and creating memories. It also provides the opportunity to catch and learn about different types of fish. Plus you can eat what you catch!
5- Go for Morning Walks
As important as exercise is, most parents do not have the time to go to exotic outdoor activities like heading to go hiking around Lake Tahoe, fishing in the Gulf of Mexico, or camping in the national parks, etc. If you want to connect more with your kids and also teaching them about the importance of exercise, then start small. Running, walking, or jogging with your kids early in the morning is the perfect outdoor exercise that can boost everyone's health and also give you quality time with your children.
Find more fun outdoor activities for kids here. There are 30 ideas to cover an entire month for family fun.
When it comes to exercising, the best way to motivate your youth is to lead by example. When you lead and exercise in front of your kids, they will also follow your footsteps. And developing the habit of exercising at an early age will ensure your children grow into the habit of exercising and hang on to it all their lives.