Sometimes the simplest things are the most delicious. That's certainly the case with this Clean Eating Pumpkin Ice Cream. With just 4 ingredients, ice cream doesn't get any better than this.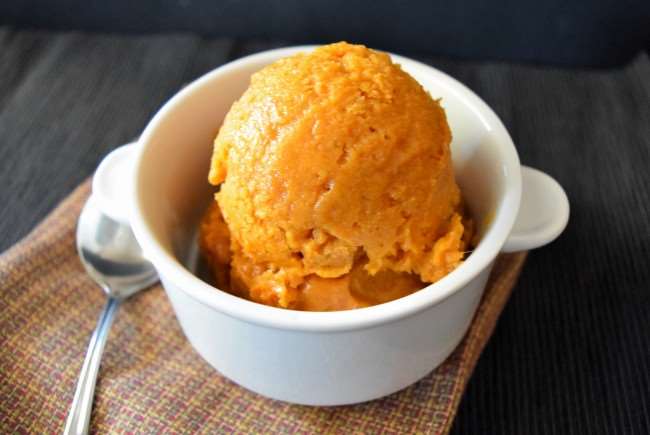 The two main ingredients in this ice cream recipe are frozen bananas and pumpkin puree. Making ice cream with frozen bananas is an easy way to control the sugar by adding sweetness through fruit. All those natural sugars are great used in this pumpkin ice cream or a banana bread. By using bananas you get a creamy texture without using dairy, so this recipe is also vegan and great for those with dairy issues.
How to Freeze Bananas: We freeze bananas whenever they get too ripe. It's easy to do; just unpeel the banana and place in a freezer bag in the freezer. Voila!
For this recipe you can used canned pumpkin puree or you can make your own. If you are using canned pumpkin, be sure to use the pumpkin puree and not the pumpkin pie filling.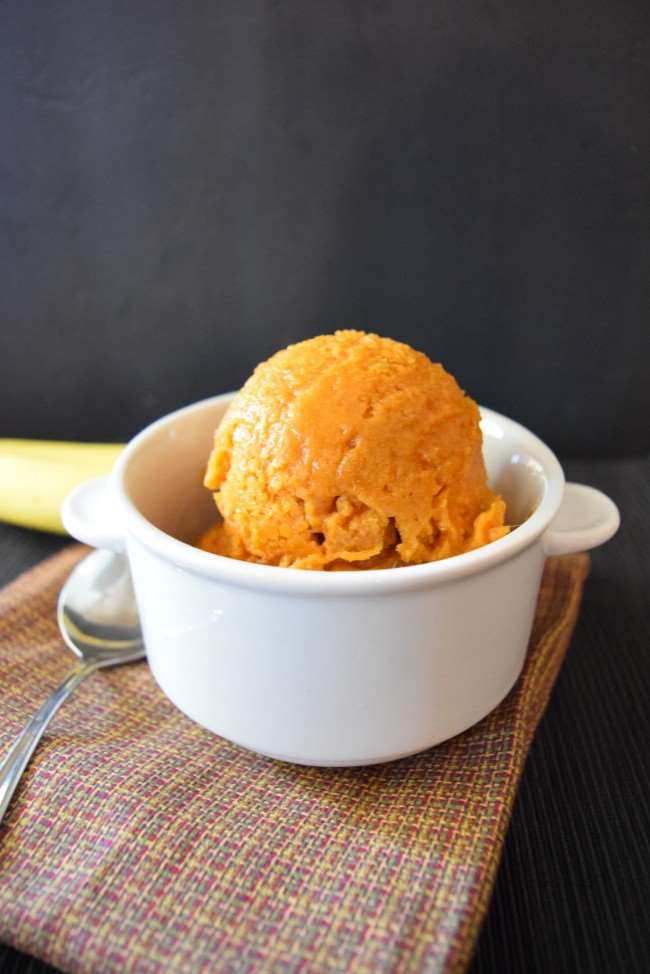 I recently shared my recipe for this clean eating pumpkin ice cream with Kelly at Simple Life Mom. Like us, Kelly shares a passion of healthy living and good food. She recently shared her recipe for Zimbabwean Sudza and Curried Chicken with us. It's an African version of curried chicken and grits. It's so good.
So head over to Kelly's site to get my recipe for this amazing Clean Eating Pumpkin Ice Cream.