There is nothing quite as delicious as homemade ice cream. After all, you scream, I scream, we ALL scream for ice cream!  With the abundance of summer produce, I thought now was th perfect time for some homemade peach ice cream.
You can't beat a bowl of ice cream on a hot summer day.  This recipe tastes a little like peach cobbler with the addition of vanilla extract and maple syrup. Instead of sugar, the maple syrup adds sweetness and a great flavor you normally find in peach cobbler. There is no crust in this recipe, but you can add crumbled vanilla cookies if you like. We love this peach ice cream just the way it is.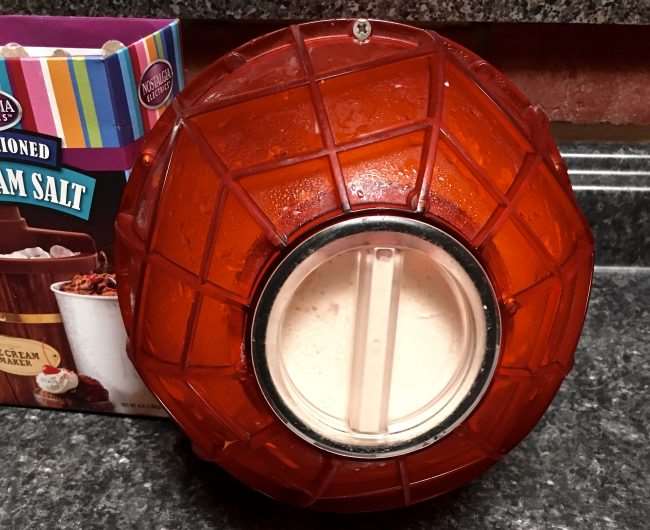 Playing With Your Food
I really love our ice cream maker ball. This hard plastic ball makes a pint of ice cream at a time. It's manual, requiring no electricity. So it perfect for to use at home, at our campsite, or just about anywhere.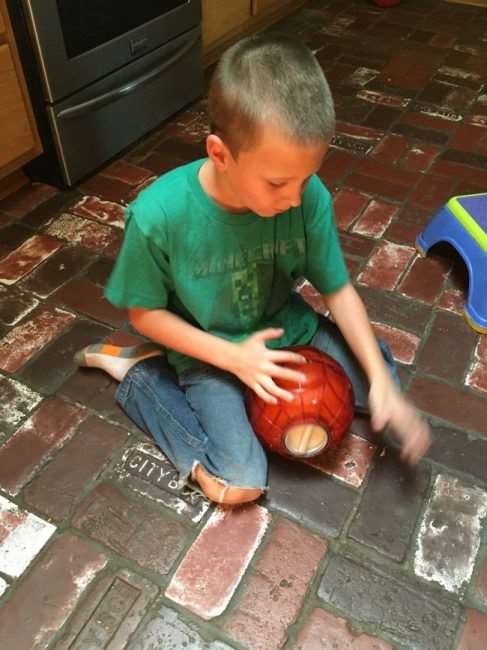 The kids have a blast shaking, rolling, and passing the ice cream ball waiting for it to freeze. You can find this ice cream ball on Amazon.
As cool as my ice cream ball is, you don't need an ice cream maker for this recipe. You can use two plastic freezer bags to get the same effect. Fill a quart bag with the ice cream ingredients. Seal it and place in a gallon sized bag. Add ice and rock salt to the gallon bag. Seal and shake until the ice cream is ready.
Let's continue onto the next page and I'll give you this recipe for homemade Peach Ice Cream. Print it out and make it at home today!