Monday Night Football combines three of our favorite things; friends, food, and sports. Tailgating and football watching parties are a great reason to gather friends and neighbors together for a party. The next time you have everyone over on Monday night, create delicious foods that everyone will love including this Pumpkin Soup with Pesto Toast.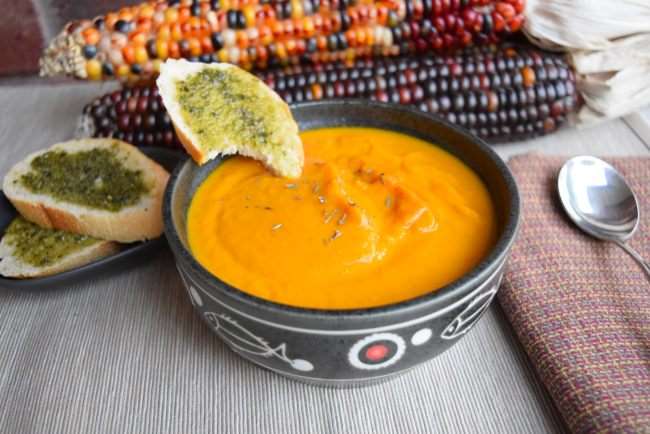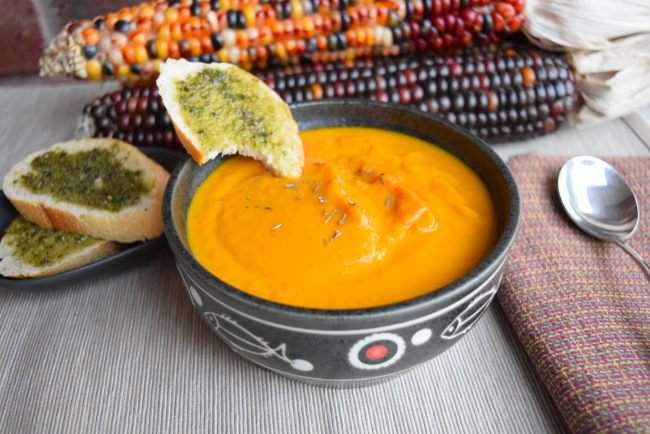 During the fall and winter, soups, stews, and chili are staples in our house. They are easy to make and a hot bowl always hits the spot. Soups, stews, and chili are also great foods to serve at parties. Wouldn't you rather be spending time with your guests than in the kitchen? Create a large pot of this delicious Pumpkin Soup for everyone to enjoy.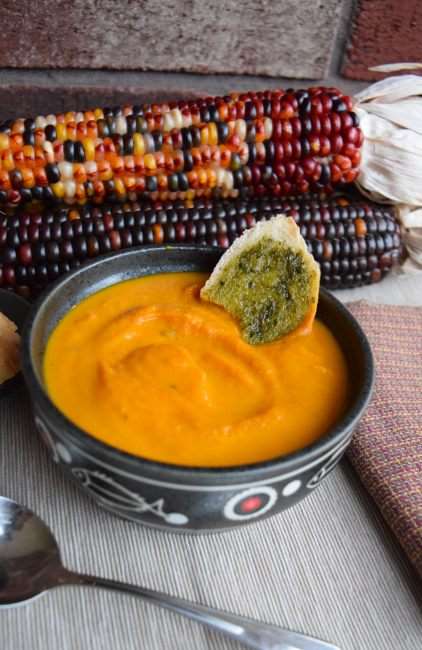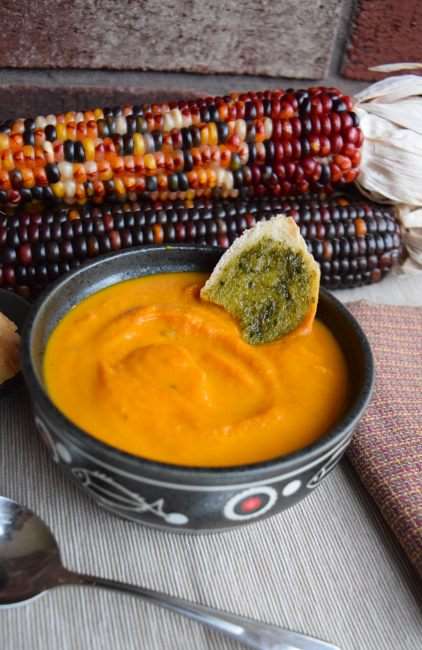 We are taking part in the #MeatlessMondayNight challenge to sideline meat for one day a week. We're changing up our traditional pumpkin soup recipe to be meat and dairy free. You will never know what's missing!
With the help of Coconut milk (unsweetened), this soup is creamy and simply amazing. Even your meat lovers will love it!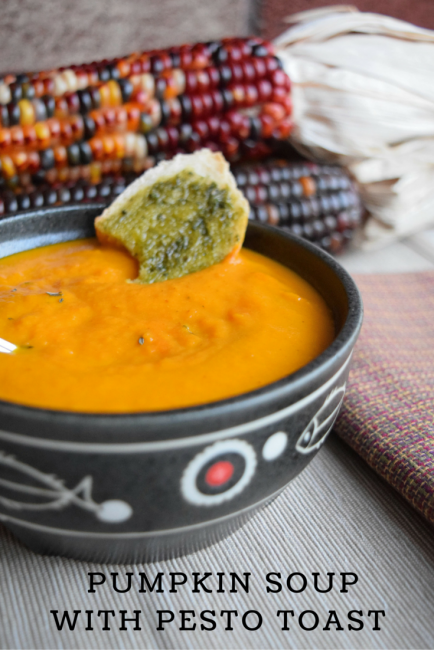 Yield: 8
Pumpkin Soup with Pesto Toast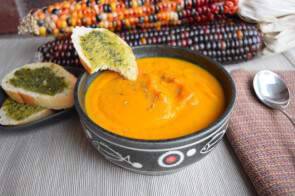 A creamy and delicious soup that's simply amazing.
Ingredients
2 Tablespoons butter
1 small onion, chopped
1 shallot, minced
28 ounces pumpkin puree, about 3.5 cups
2 cups vegetable broth
1 cup water
1 teaspoon dried thyme
1 teaspoon dried sage
1 1/2 cup unsweetened coconut milk
Salt and pepper, to taste
1 baguette, sliced into 1/4" rounds
1/2 prepared Basil Pesto
Instructions
Soup
In a large saucepan, melt butter. Add the onions and shallots. Cook over medium heat until onions and shallots are translucent, about 5-6 minutes.
Add pumpkin puree, broth, water, and herbs. Cook for 15 minutes, or until onions are soft.
Remove from heat. Puree mixture with an immersion blender, blender, or food processor. Return to saucepan.
Add cream and reheat over low heat until hot.
Add salt and pepper to taste.
Pesto Toast
Spread a liberal amount of pesto onto each baguette slice. Place on a baking sheet.
Broil toast until golden brown.
Serve toast with soup.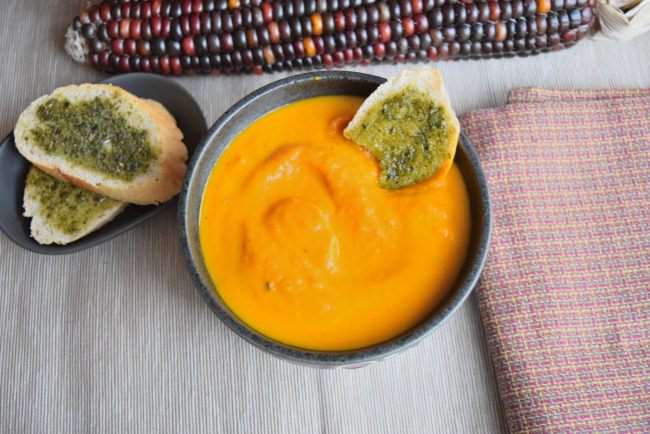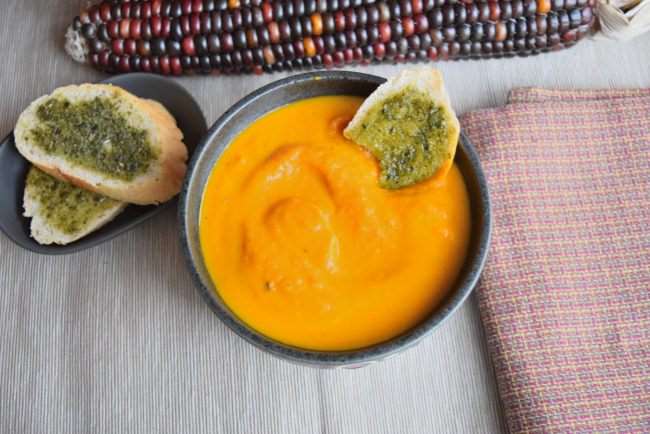 There you have a simple and delicious Pumpkin Soup with Pest Toast for your next party. The recipe can easily be doubled or tripled if needed.
To round out my healthy #MeatlessMondayNight party meal, I'd include:
Tortilla chips with Fresh Salsa and Guacamole
Fresh Vegetables with hummus
Fresh sliced fruit
We took the #MeatlessMondayNight Challenge and are sidelining meat one day a week. Will you join us?