Outside Inside by GSI Outdoors sent a Freestyle Barrel Toss to try out with the kids. All opinions are mine.
It's fun to be outdoors with the kids. Whether it's hiking, swimming, kayaking or playing at the park, spending time as a family is important. I like to bring fun games with us no matter where we are. I'll keep one or two in the camping box, a few in the car, and plenty at home. The kids and I have fun playing games together. But games also help build team work, encourage healthy competition, and re-enforce good sportsmanship.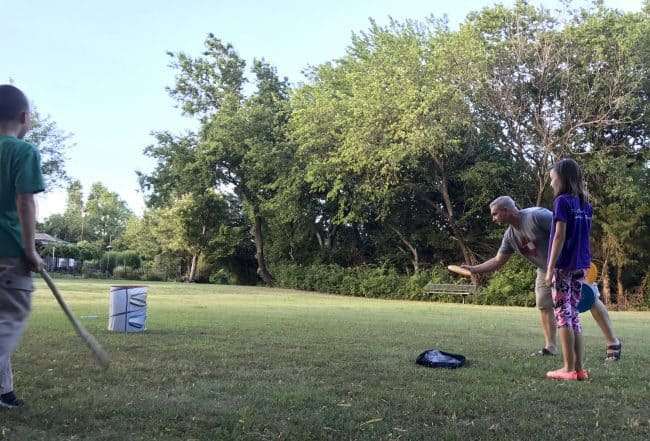 Outside Inside by GSI Outdoors is a line of outdoor inspired gifts that includes over 200 different products including what they call fun travel, adventure, and cabin games. GSI Outdoors may sound familiar to you. I have reviewed several of their camping products here on Little Family Adventure before. Most recently, I talked about Making a Great Cup of Camping Coffee with the GSI Outdoors French Press and Pour Over Filter. Outside Inside recently asked me to try out/review one of their new games. I choose the Freestyle Barrel Toss to try out.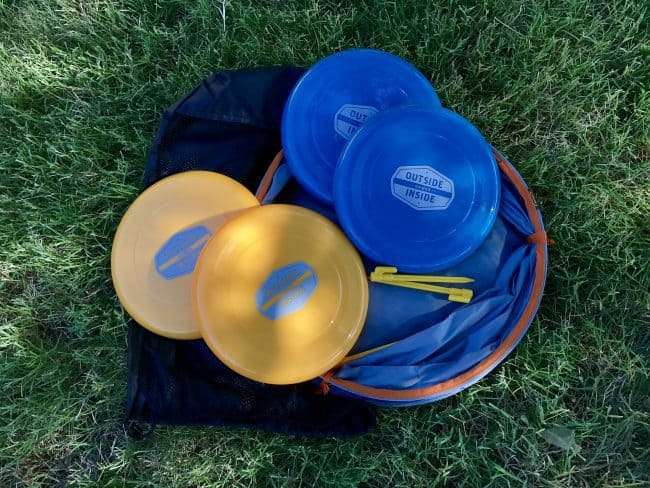 What's including in Freestyle Barrel Toss:
19" x 16" collapsible barrel
4 frisbees/flying discs
pegs to secure the barrel
mesh carrying bag
Goal of the game:
Throw the flying disks into the barrel's different colored slots. Points are awarded for getting the disks through into those slots.
This game is similar to a noncollapsible version (made by a different company) my neighbor's have. One of their biggest complaints is the space their game takes up when not in use. With the Freestyle Barrel Toss from Outside Inside, space isn't an issue.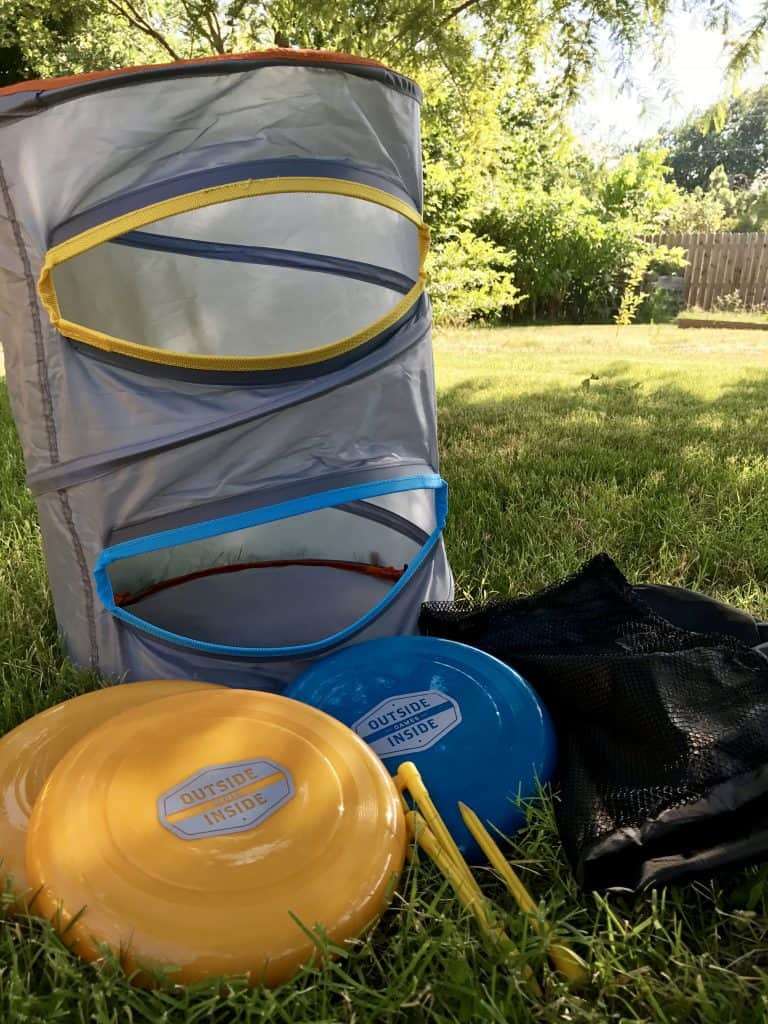 I chose this game because it is compact and light. The entire game folds down into a 2" x 16" disk and weighs only 2 pounds. It fits perfectly into our camping box, in our picnic blanket bag for the park, or in the car trunk. This game can go anywhere I do. Plus, it sets up in just minutes and can provide hours of play.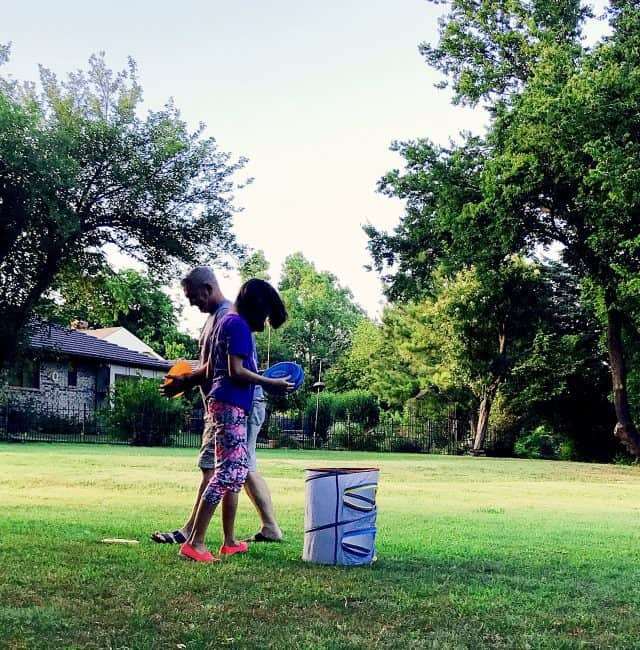 The game itself isn't as easy as it looks. It's similar to disc golf where you have to throw the disc into the stand, but the barrel moves if you hit it. That makes for an additional challenge. At first I wasn't sure about it moving around, but as long as the barrel is staked, it can't bounce away. After playing for a while, the fact that it moves was actually a good thing. The kids came up with their own rules that required you to bounce the flying disk off the ground into a barrel slot. They had a blast with it. Personally, my frisbee skills need more work. But regardless of how I scored, it was still fun to play with the kids.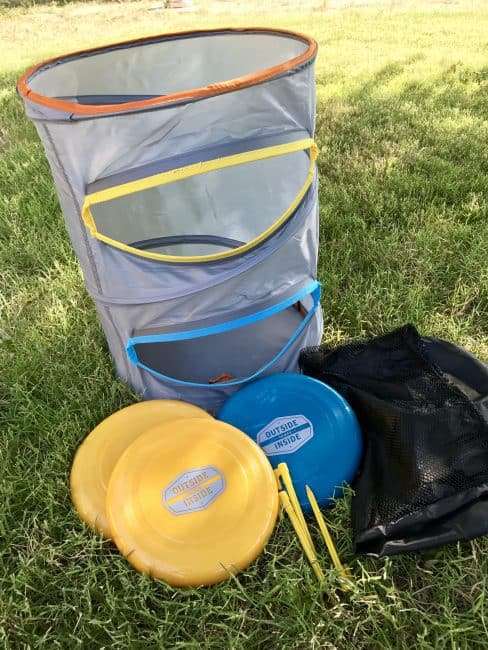 The Freestyle Barrel Toss retails for $41.95. I would recommend you get two sets and play in teams. The game play instructions are available on The OutsideInsideGIfts.com website or you can create your own game play like our kids did. Either way, you can take this game anywhere and hours of fun any time.