For this Things to Do in Kansas City with Kids article, I received complimentary admission to two of the museums listed below via VisitKC. All opinions are my own.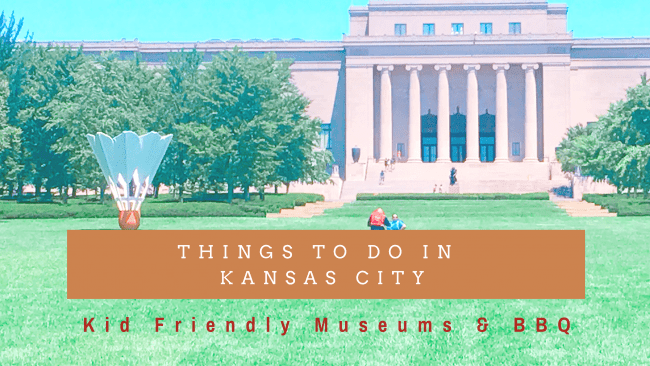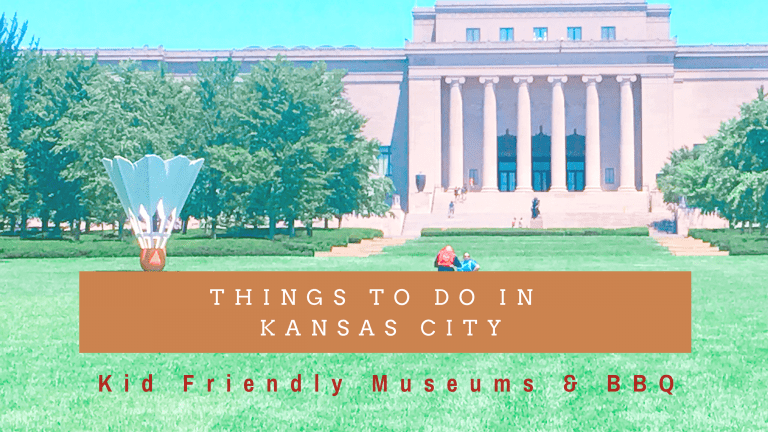 No Shortage of Things to Do in Kansas City with Kids
It's easy to see why Kansas City is a great family destination. It's a vibrant city with family-friendly attractions, world class museums, and some of the best BBQ in the country. For families looking for things to do with kids, there in NO shortage of family fun. On a recent weekend trip, we filled an entire weekend with museums and Kansas City BBQ.
Free Kansas City Museums
When I started planning my trip to Kansas City, I didn't realize how many of the city's sites and museums were free. Free is a great thing and means that you can explore more on less money. Here are just 3 of the many free Kansas City museums.
Nelson-Atkins Museum of Art
This is a world class art museum with plenty of opportunities for children to get hands on.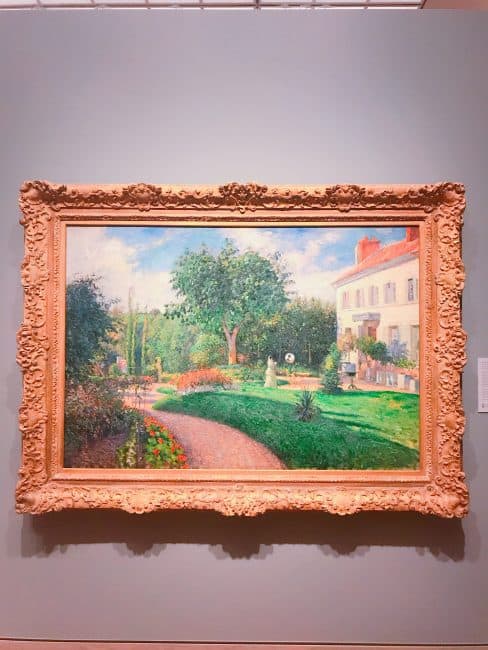 Each exhibit has a Family Gallery Guide where "art + family = fun." Each guide has information geared towards children, games, in gallery activities, additional at home activities, and recommended books to find a local library.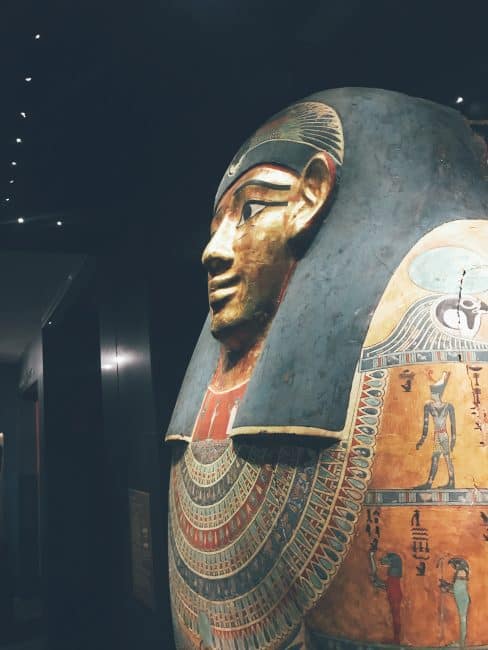 Children will love the Egyptian exhibit which is home to Ka-i-nefer, a real life mummy. Everyone can take a look at the outer and inner coffin, artifacts, and more.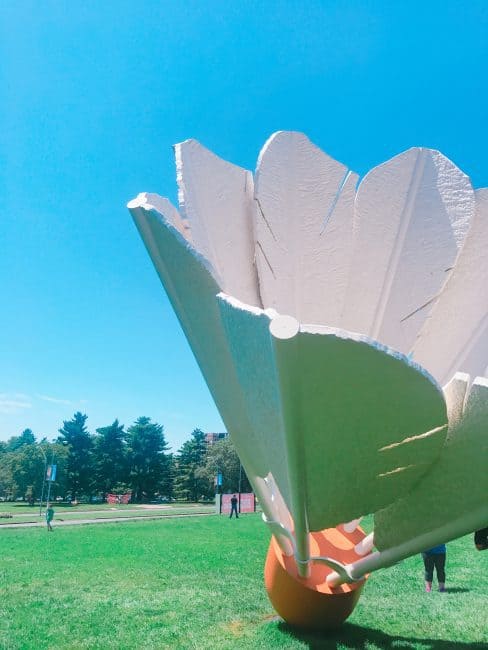 If you want to head outdoors, scroll through the Donald J. Sculpture Park. The museum grounds house 84 different pieces including the famous Scuttlecocks. Bring a picnic lunch and enjoy the grounds while you eat.
Plan to spend at least 3 hours here, if not all day. There is a lot to see and do here. Plus there is an on-site cafe for lunch.
Money Museum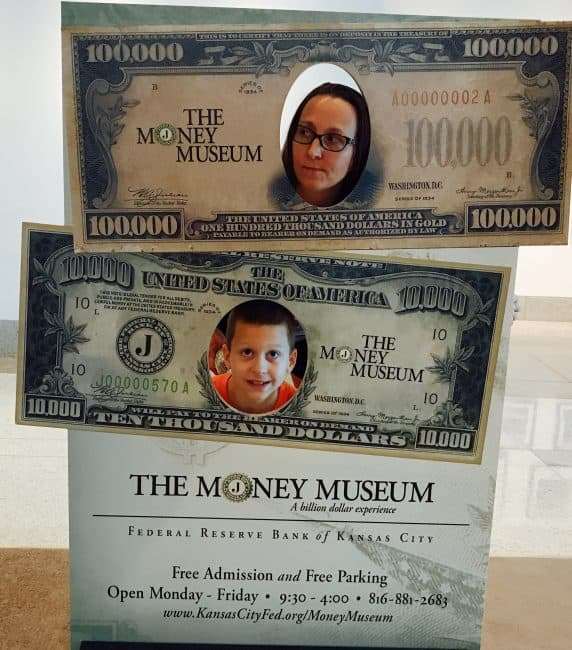 Located inside the Federal Reserve Bank, the Money Museum is an edu-tainment experience. Tours are offered that explain how money is stored in their large vault, transported, and how the Federal Reserve works.
Stations are set up to teach you about different banking practices and design your own currency. Exhibits showcase past currency and a Truman Coin Collection. There is an audio tour you can call into for more information on the exhibits.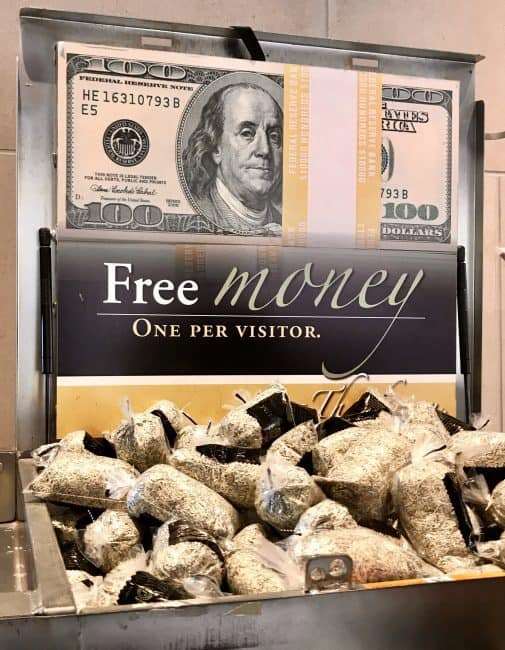 At the end, everyone will love collecting their own bag of money. The bag is old shredded currency that has been taken out of circulation. It's a fun conclusion to the tour.
Plan to spend about an hour here. Visit Money Museum Website for more information. Note: Because this is a federal building, be sure to have a valid photo ID.
Hallmark Visitor Center
Did you know Hallmark Headquarter in in Kansas City, Missouri? I didn't until I visited the visitors center/museum at Crown Center.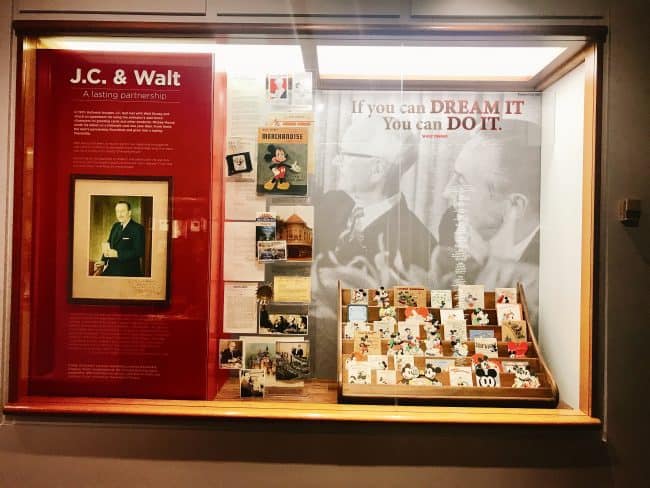 The visitors center is another free attraction that takes you through the history of Hallmark greeting cards.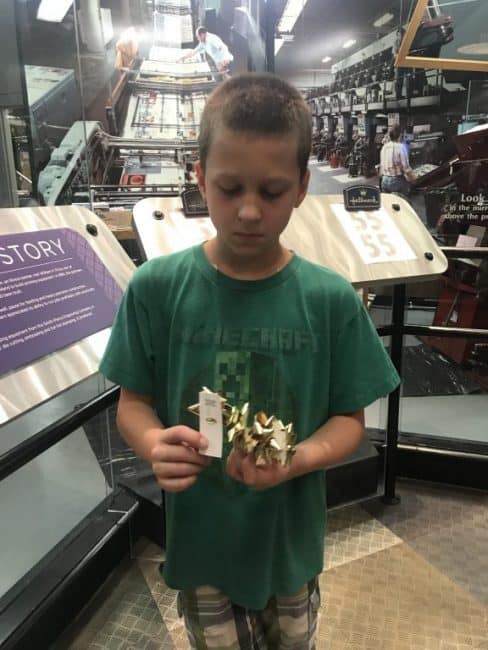 Kids will have a field day at the bow making machine where they can create their own package bow for gifts. At the end, guests are given a collection of Hallmark greeting cards to take home.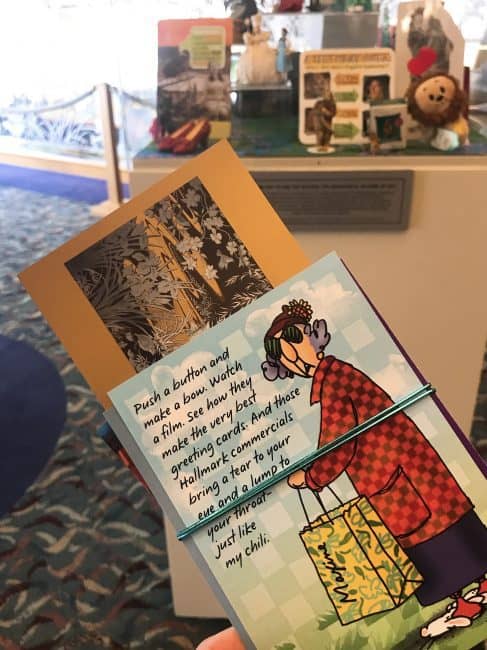 Plan to spend about an hour. After your tour here, go explore more of Crown Center and other nearby attractions like SEA LIFE listed below.
Things to Do in Kansas City (admission required)
SEA LIFE Kansas City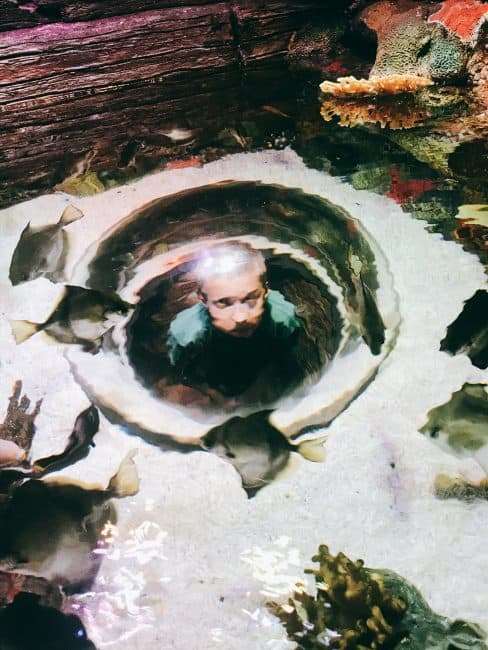 If the kids love fish and other sea life, you'll want to head to the city's only aquarium. Here families can learn more about the underwater world, learn about conservation, and explore the different exhibits.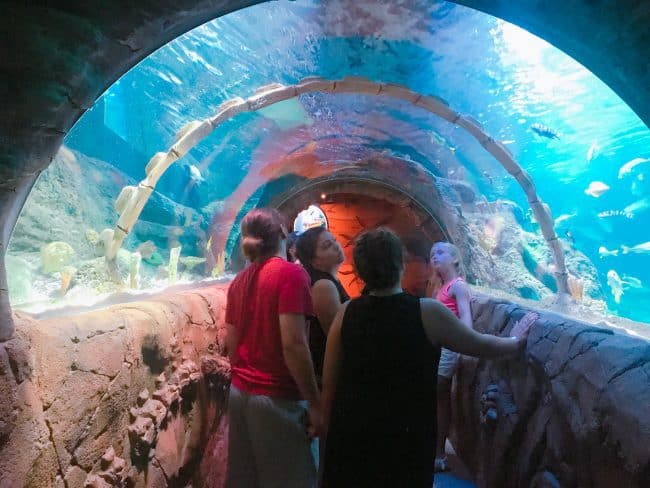 Throughout the day, catch a chat or talk from one of the aquarium staff members and learn more about the sea life in the aquarium. Learn how an octopus uses camouflage or what a seahorse eats.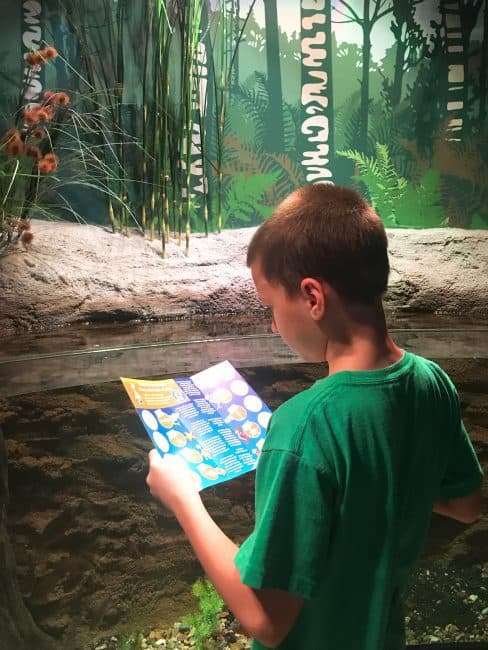 Kids will want to be sure to grab a Dive Log Book to complete the scavenger hunt and win a prize. For more information, visit SEA LIFE Kansas City.
National World War I Museum and Memorial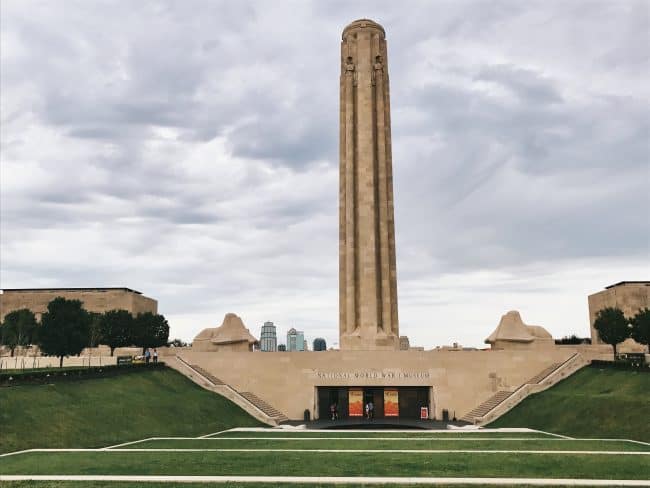 For families with older children that want to step back in time, visit the National WWI Museum and Memorial. The museum houses thousands of artifacts, interactive displays, and exhibits.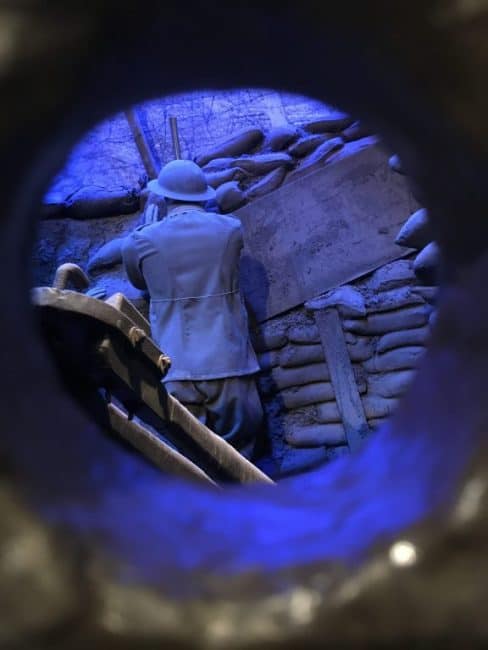 Start your tour with a short film that takes you back to how the war started. Then tour the different exhibits to focus on personal accounts from the war.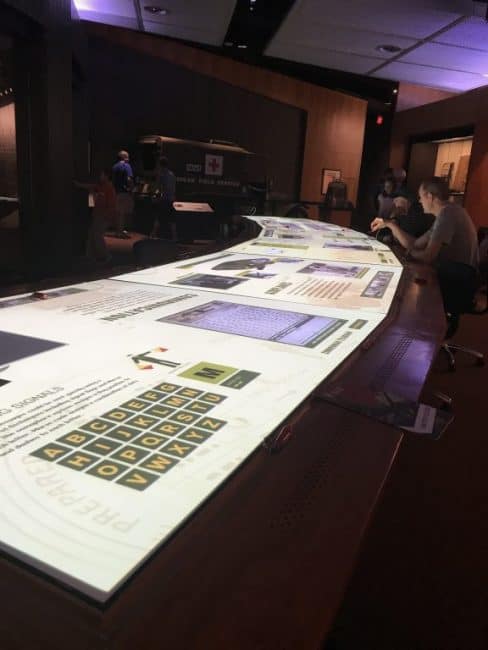 If the Liberty Tower is open, ascend the 217 foot tower for breathtaking views of the city. For more information, visit The World War Museum Website
National Museum of Toys and Miniatures
For kids and kids at heart, this is a fun museum filled with toys. Adults can take a look back at toys from their childhood and see how toys have changed over the decades.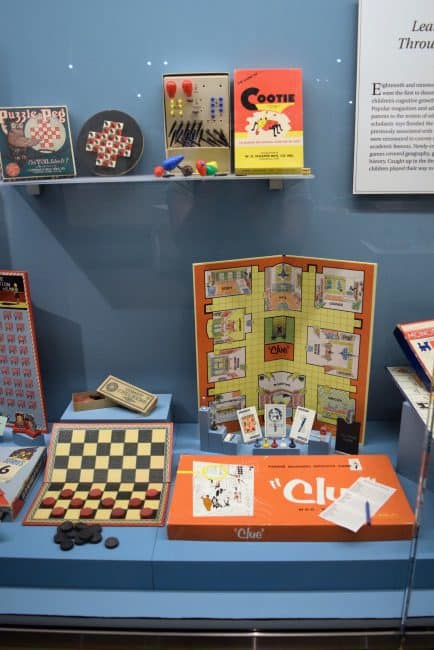 The miniatures on display give you a new love for the art. It's amazing how how detail artists can get in such a small space. Walk through the exhibits to see miniature houses, figurines, and art.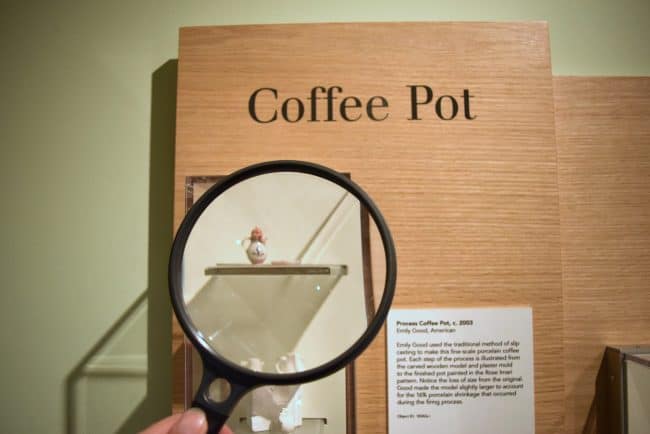 If you are military member or military family member, this museum is a Blue Star Museum. Visit http://www.toyandminiaturemuseum.org/ for more information about the museum.
Kansas City Restaurants – BBQ
I love BBQ. It doesn't matter what kind, I love it all. In Kansas City, you have to order the burnt ends. These are the charred brisket ends that pack in a ton of flavor. You can them at just about every barbecue joint in town. The two BBQ restaurants I mention below aren't you're traditional place where your meal is served on butcher paper. Instead they are more new school and are doing things a little different.
Char Bar
This place prides itself on being a "Southern inspired Smokehouse." You can dine inside or sit outside in the family friendly beer garden which has lawn games like croquet and bocce. You can dine and have fun all at the same time. Char Bar Website for more info.

To start, get the Cheesy Hushpuppies which are deep fried cheesy grits with beer blanc and jalapeno jam. They are so good, you may want to order two.
For your meal, get the "Whomp Platter" to sample every one of the Char Bar's BBQ meats. This meal comes served sides and a jar of pickles all on a metal tray. It is large enough for 4-6 people to share.
For dessert, you can't go wrong with the Peach Bread Pudding with vanilla ice cream.
Q39
You know you are in a BBQ town when your Uber driver is a former Competition BBQ Cook. This place was recommended by him and by a good friend who I've known for years. Both recommended that I make a reservation because the wait can be LONG. I went for a late lunch and by the time I left, the line was out the door and down the side of the building. Q39 Website for more info.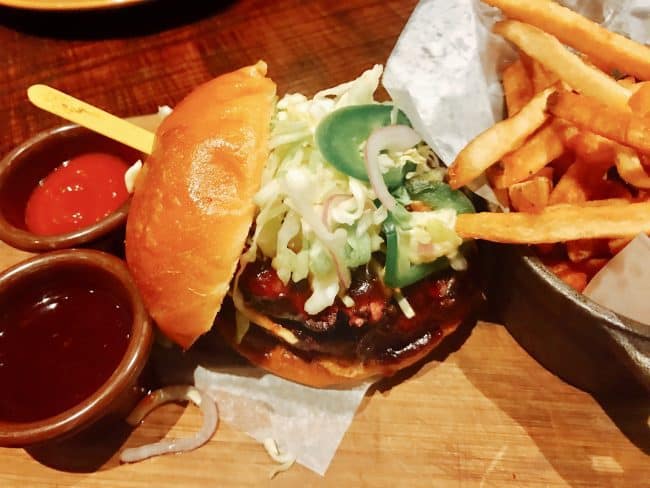 Order the BBQ Corn Dogs to start. Get 3 Pork Belly and 3 House Made Sausage corn dogs which are out of these world.
For your main meal, you can't go wrong with the Burnt End Burger which is a burger topped with burnt ends and spicy slaw.
There are so many fun things to do in Kansas City with kids. These are just a few of the attractions and BBQ joints we filled our weekend with. Whether it's outdoor fun or museum touring, Kansas City has an adventure waiting for you to discover.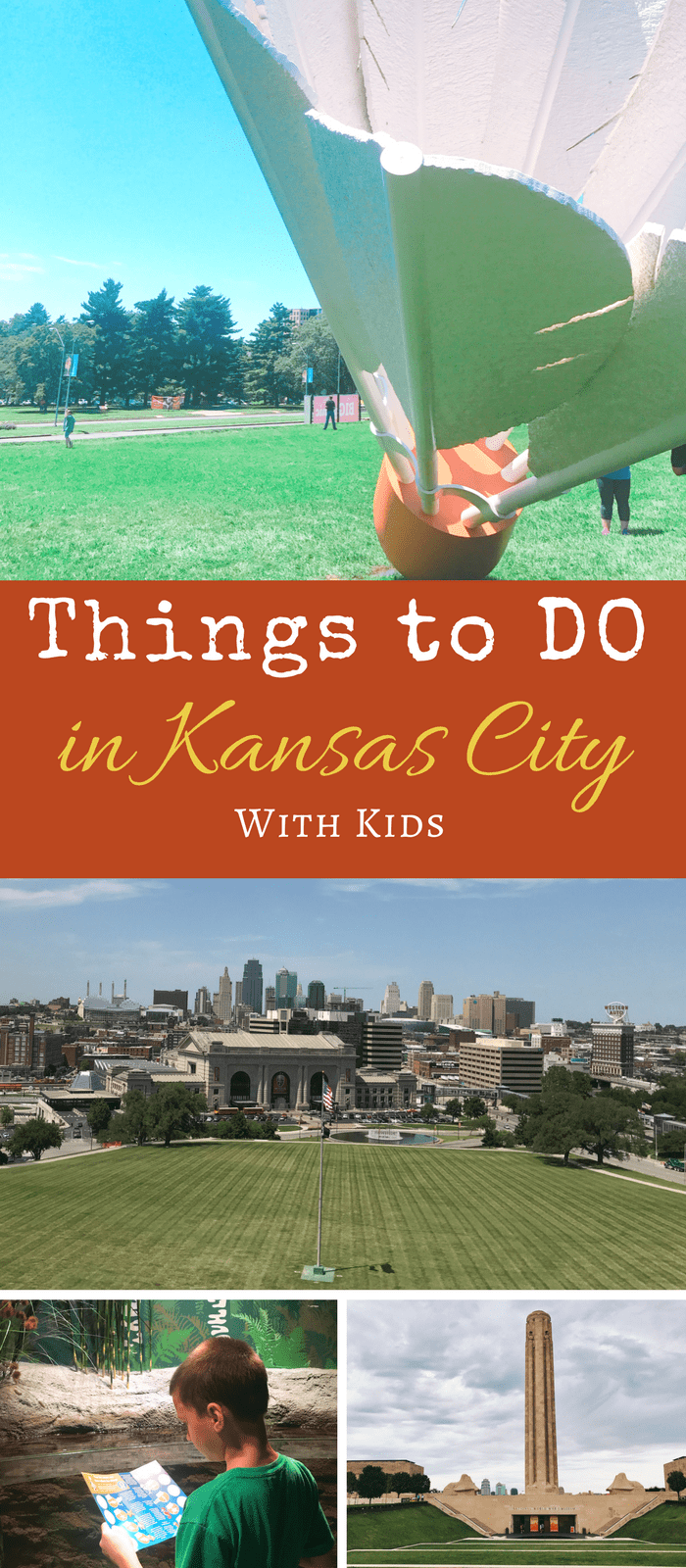 Thank you to VisitKC.com who provided complimentary tickets to the National World War I Museum and SeaLife Aquarium. All opinions are my own based on my experience.