Do you want to travel more but have one little problem, you don't have the money to pay for it? This is a very common thought and today I'm going to show you how you can create a nice travel fund with these 9 little known apps that pay you money!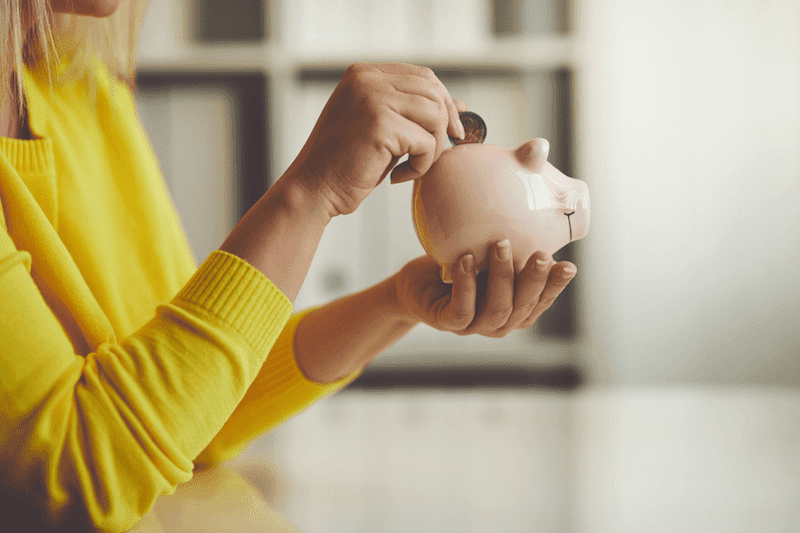 Traveling is so important. It opens your horizons, allows you to experience new things and even more, appreciate home and what you have.
This article contains affiliate links. Purchase through our affiliate links and we receive a small commission without any extra expense to you!
I think everyone should travel, but it can be expensive. Instead of always having the excuse that you don't have the money (while this may be a very legitimate excuse), remember you have the power to do whatever you set your mind to.
Let's try this:
Pick a place – Check out this list of family travel ideas for inspiration
Figure out the total costs
Start a travel fund – This travel fund could mean a special savings account, stashing money under your mattress, or whatever works best for you.
Contribute to that fund until you meet your goal.
Little Known Apps that Pay YOU Money
1. Credit Cards
Not an app, BUT credit card companies are always coming up with new incentives to attract potential customers. They offer great cash back rewards because most people don't pay their bills on time and they profit off of interest and fees.
IF you pay your monthly statement off in full each month, those rewards are considered FREE money. But this only works if you don't spend more than you can pay off!
We use one credit card on EVERYTHING bills, groceries, gas, clothes, etc. because the more you spend, the more cash back you receive.
I spent over $500 of my cash back rewards on Christmas last year and we are currently back up to $654 and growing. These funds will go towards our next trip.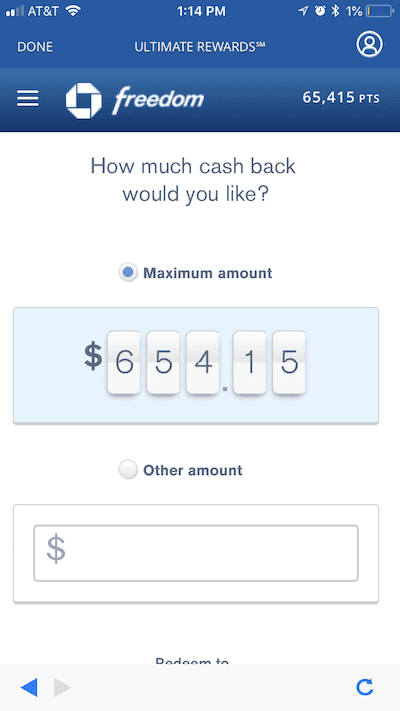 We use Chase Freedom Credit Card and they offer a great cash back plan. Nicky here at LFA uses the Southwest Rapid Rewards Plus Credit Card from Chase. You can get 40,000 bonus points after you spend $1000 within your first 3 months.
If you have a smartphone, I encourage you to take advantage of these other money making apps to help reach your goal sooner.
2. Dosh
Dosh is an app that pays you money automatically when you shop, eat, travel, etc. At participating local and national merchants you get cash back rebate by simply linking your credit and debit cards. They'll do the rest.
BONUS: If you book your hotel through the Dosh App, you get $25 cash back on your first hotel booking on top of the cash back you will earn for the hotel booking itself.
You can even make more money with their referral program. You get $5 for everyone that signs up using your referral link, AND if you get a business to sign up you'll get 20% of the business'.
Dosh fees for TWO YEARS! Know anyone?
3. TopCashBack
Do you shop online? If so, you'll have to try TopCashBack. I'm a big fan of the cashback site Ebates, BUT when I heard about TopCashBack, I now use this when I shop because you earn more. ALL the commission they receive from retailers goes to YOU!
For example, if Walmart pays them 10% on your purchase, you'll get 10% back. This is their business model and it's how they get people like you and me to join. They make their money from ads and partnerships.
When you shop online a percentage of the purchase is returned to you as a cash back rebate when you complete your purchase with any one of their 4,000+ merchants.
It's like using a coupon, except all money is earned after the purchase has been successfully tracked. When you get your TopCashBack check in the mail put that directly towards your traveling fund.
4. Honey
Have you ever heard of Honey? If you're shopping online on your desktop you'll no longer need to search for coupon codes and sales again!
Honey is a Google Chrome extension and it automatically applies coupon codes to your shopping cart when you click on the Honey button during checkout.
Note: I tried to use this and the TopCashBack at the same time but it did not let me, so I chose which program was going to save me the most money during that purchase.
5. Ibotta
Ibotta is another money saving app that allows you to get cash back for items you purchase.
Here's How it Works:
Download the Ibotta App and before you shop, add offers on great products by completing simple tasks on the app.
Buy the products you selected at any participating store. Don't forget your receipt!
Redeem your offers by taking a photo of your receipt. Ibotta will match the items you bought to the offers you selected and give you the cash!
Your cash back will be deposited into your Ibotta account within 48 hours. Sign up here to get your $10 Welcome Bonus.
Pin this for later…..
If you'd like to see more like this, be sure to follow us on Pinterest too.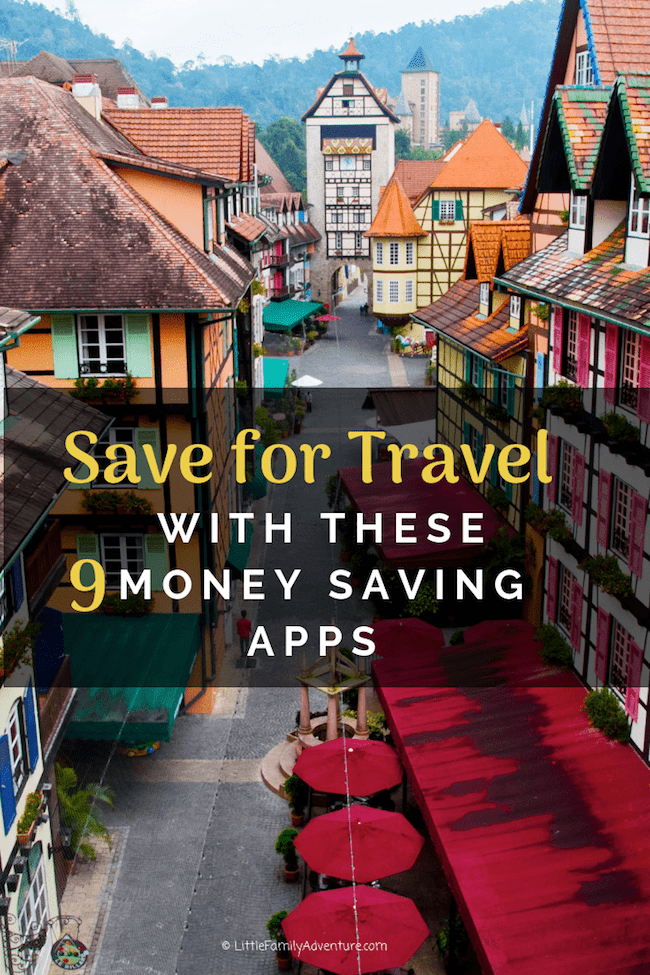 6. Paribus
If you are a frequent online shopper, then you need this app. Paribus keeps track of your online purchases through your email, monitors your online receipts, looks for price drops on the items purchased, and tracks that your packages arrive on time.
Many stores have price adjustment policies, where a customer buys something and once it goes on sale, within a certain time period, they are guaranteed to get paid for the price difference. If you are eligible for a price adjustment, Paribus will alert you and the retailer and work to get you the money you deserve back.
A new delivery monitoring system can help you get a refund if your package doesn't arrive on time. If a package shows up to your door past the guaranteed date, Paribus automatically files a claim with the vendor/website to help you get a shipping refund. Put the money Paribus saves you towards your traveling fund.
7. Trim
Want to negotiate your Comcast bill, car insurance, and more? Let Trim do it for you for FREE! Trim acts as your Personal Finance Assistant.
Link your bank to the Trim app and they will analyze your spending and work to save you money in every area. You could easily save $100 or more and put that towards your traveling fund.
8. Raise
Raise is an online gift card marketplace where you can sell gift cards for cash or buy discount gift cards to all your favorite brands.
For example, if I'm going to shop at Macy's and I want to give myself a spending limit of $100, I'll first check Raise to see if I can purchase a $100 gift card at a discount.
It makes sense to check this site before you make any big purchases to save and put those savings toward your traveling fund.
Do you have old electronics like CDs, DVDs, games, phones, and tablets? If you're not using them "declutter" and make some money.
Here's How it Works:
Submit your electronics and receive a FREE instant valuation for everything you want to sell
If you accept the valuation, ship it for free! They will send a Welcome Pack containing your free shipping label by email or regular mail (it's up to you) shortly after you complete your order.
A few days later, your items will arrive at their warehouse. Their team will check the item(s) over, and you'll get paid the day after by Direct Deposit, PayPal or Check!
Bonus Tip
When you travel by plane I always encourage people to fly Southwest if you can.
In addition to the fact that you can change your flight, cancel at no charge, and check your bag for free, you can also buy your ticket and if you see a cheaper price for the same flight you can call up to the day you depart and they'll credit your account for the difference.
Note: That Credit needs to be used within a year.
Summary
What a list, huh? Now that I have shown you some ways to make and save money, be disciplined enough to put those funds towards your traveling fund, so you'll no longer use the excuse…I want to travel but I just can't afford it.
Be sure to SUBSCRIBE and on FACEBOOK , TWITTER , INSTAGRAM and Follow PINTEREST to see more delicious recipes, travel destinations and tips, adventures, and more of what we are up to
Are there additional ways that you save money to travel?
Guest Author:
Max is a stay-at-home mom blogger at Tried and True Mom Jobs who writes about ways moms can have the best of both worlds, to make money and stay home and raise their kids in addition to ways to save money and invest.
Find her on Facebook and Pinterest.