We recently got the opportunity to visit one of Florida's best vacation spots- Panama City Beach on a hosted trip and we loved it! There is so much to do! With 27 miles of sandy beach, it will call your name when you visit. The kids will love making sand castles and jumping in the waves of the Gulf of Mexico, but on other days, the kids may want to do something else to keep them entertained. Don't fret! There is so much more to Panama City Beach than just the beach. There are attractions, shopping, restaurants, a waterpark, and more!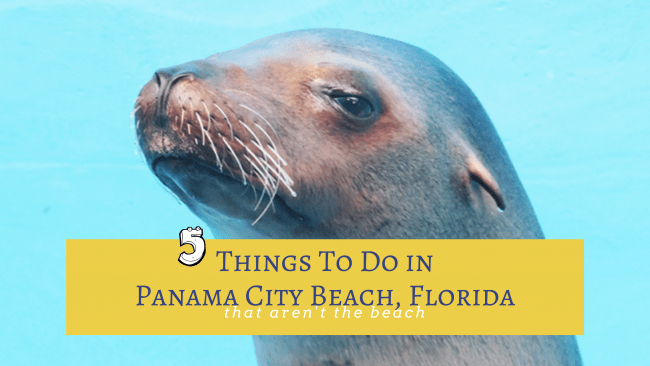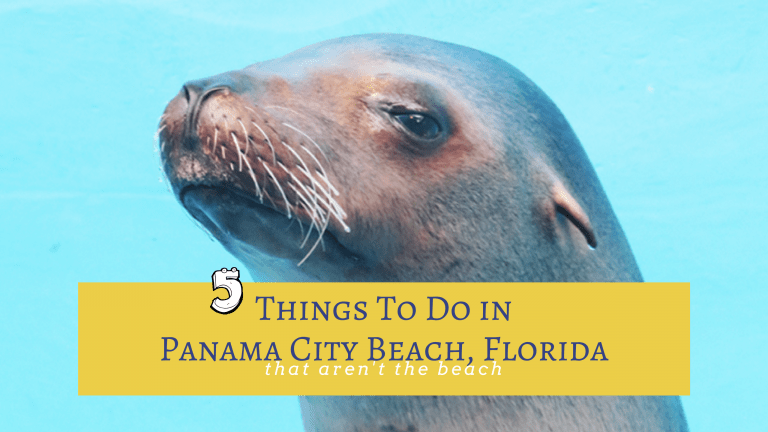 These are the 5 places I recommend to visit with your family in Panama City Beach..
WonderWorks is an indoor museum, and all of the exhibits are hands-on and fun for the whole family! There are three floors of thrills, learning, and games. You can tell it's going to be fun when you first walk up to the building because it looks like you are walking into an upside down museum!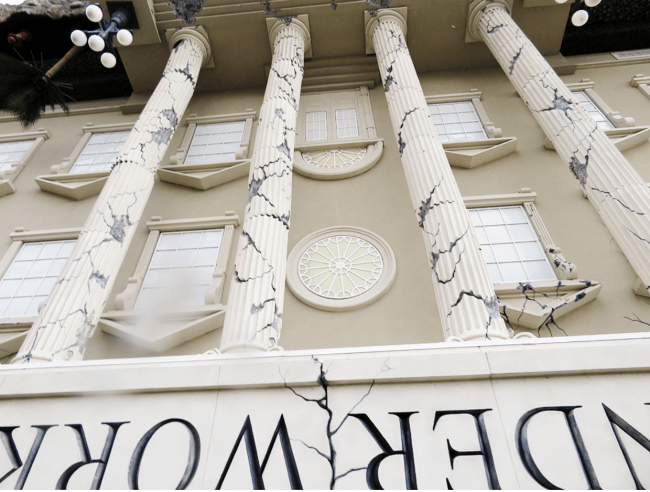 These were some of our favorite parts of WonderWorks: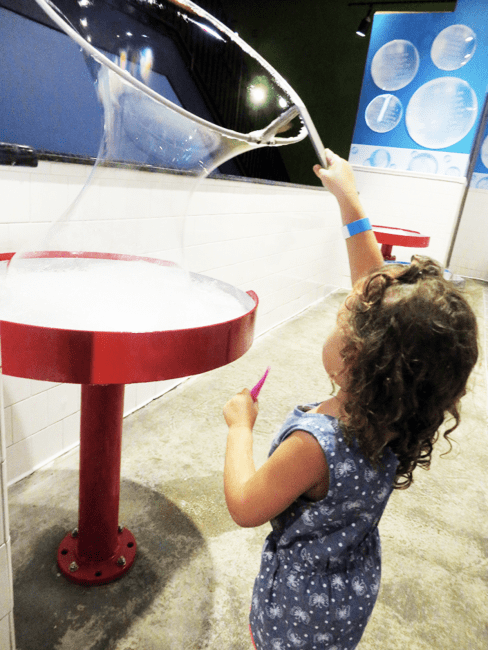 Maggie loved the bubble station where you can make giant bubbles.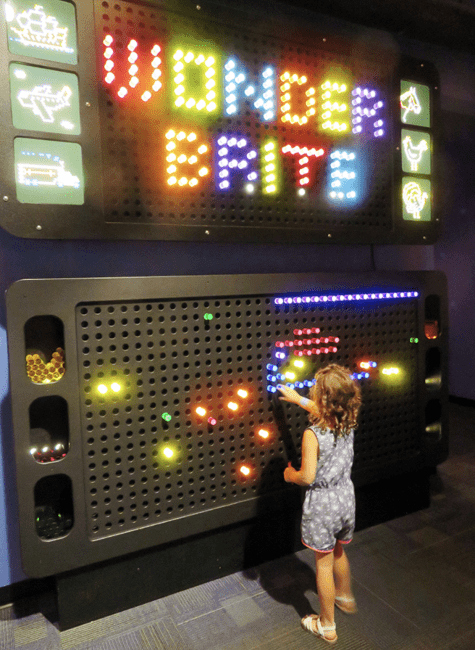 They had a WonderBrite station. Do you remember those Night Brights from the 80's? I had one and loved it. Well, this was a spin off of that only it was life size! We spent a lot of time there.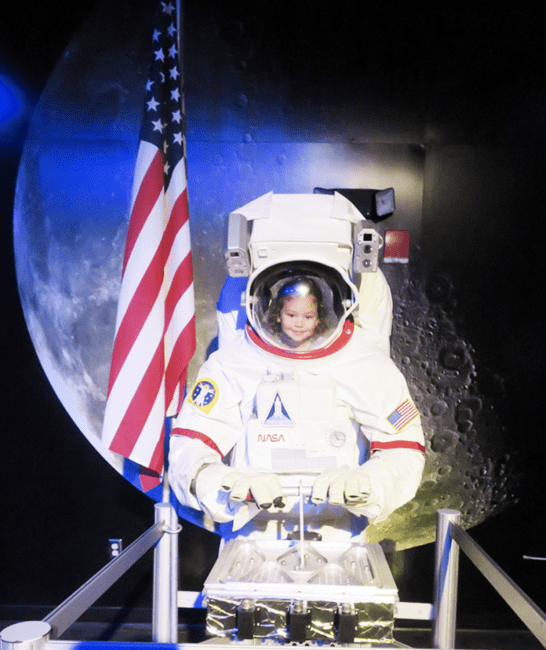 They had a NASA section where you could learn about space, the space shuttle, planets and even pretend to be an astronaut!
WonderWorks Panama City is open between 10AM-11PM daily.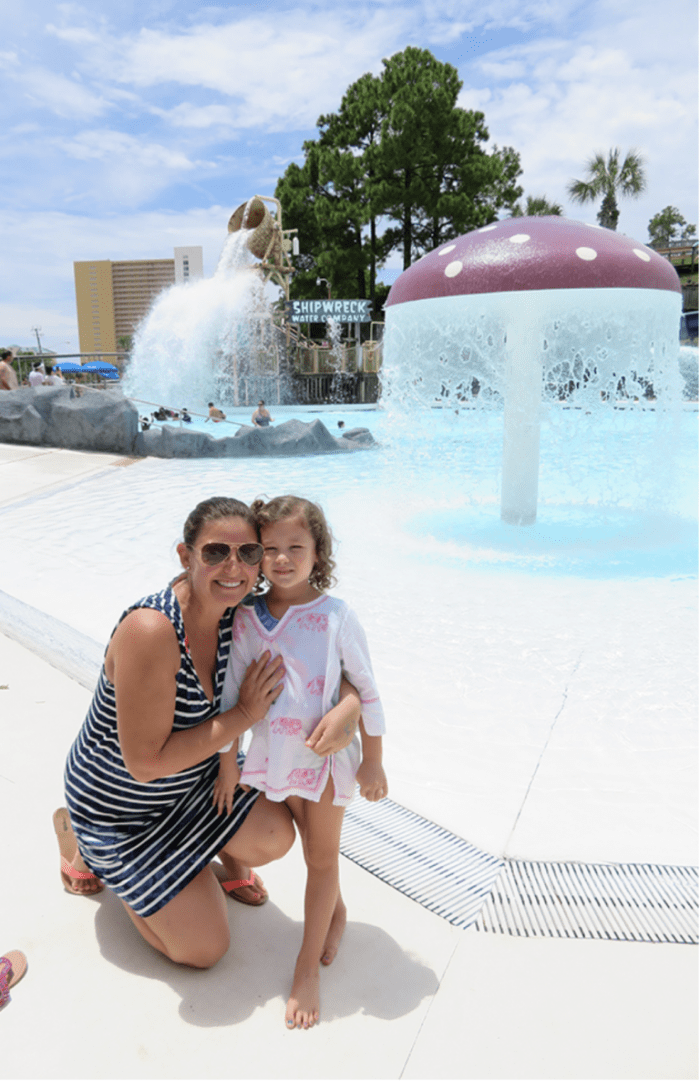 Shipwreck Island Waterpark is one of the most popular attractions in Panama City Beach and all of north Florida. There are so many fun slides for kids of all ages. They also have the "Ocean Motion Wave Pool" which is like being in the ocean but without the sea creatures and shells. And my personal favorite is the Lazy River. It's 1,700 feet long and you can just ride around the slow moving water in your tube. We rode that one at least 5 times.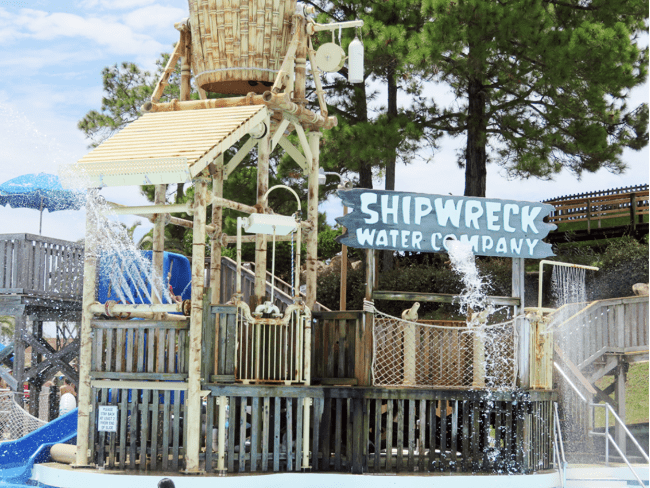 For young kids they have the "Tadpole Hole" that has a splash area with a big submarine, elephant slide, and zero entry.
If you are hungry, there are lots of places to eat around the water park. They have pizza, pretzels, burgers, hot dogs, slurpees, and more! The food is very reasonably priced too.
They have lockers for guests to store their valuables, and they also offer a "Splash Cash" wristband so you can just scan your band instead of pulling out your wallet. ShipWreck Island is open for the summer season. Get more information about hours and admission prices at ShipWreck Island here.
Looking for something fun to do with the kids indoors? Dave & Buster's is a really neat arcade with everything from old school Pac-Man and Skee-Ball to new games like Million Dollar Midway and Dance-off games.
The nice thing about Dave & Buster's is that they have a new wristband where you can add money to it for games and then just tap the game you want to play. Dave & Buster's also offers specials like ½ price games very Wednesday! They are open Sunday through Friday 10AM-midnight.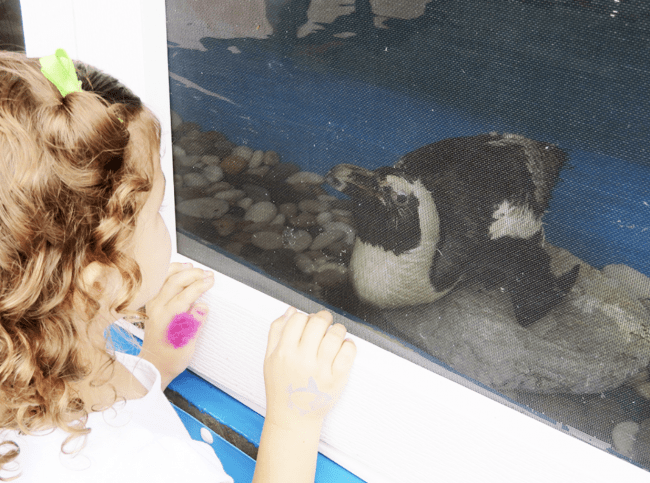 I have a love for aquariums so when we travel I always want to visit the local aquarium to check out the attractions, fish, and sea creatures. So, while in Panama City Beach we had to head over to Gulf World. The whole family will love seeing the dolphins, sea lions, sharks, turtles and penguins…yes, penguins! That was a first for me.
We got to see one of their daily shows with a rare rough toothed dolphin show and an adorable sea lion. The show was hilarious! We absolutely loved it.
Gulf World is open 7 days a week rain or shine from 9:30AM-4:30PM. Get more information about admission at Gulf World Marine Park here.
We went to dinner at Pompano Joe's one evening during our visit in Panama City Beach. It is located at Pier Park, which we loved! It's the perfect place to go for dinner and walk around before or after. There are over 120 stores, a Grand IMAX Theater, restaurants and more!
It was all outdoors so it was perfect for an evening stroll with the kids. It is clean and the atmosphere gives a relaxing vibe for families. Pier Park also hosts fun events all year round.
Overall, our experience in Panama City Beach was highly enjoyable. There is so much to do for the whole family! If you haven't been yet, definitely add it to your bucket list!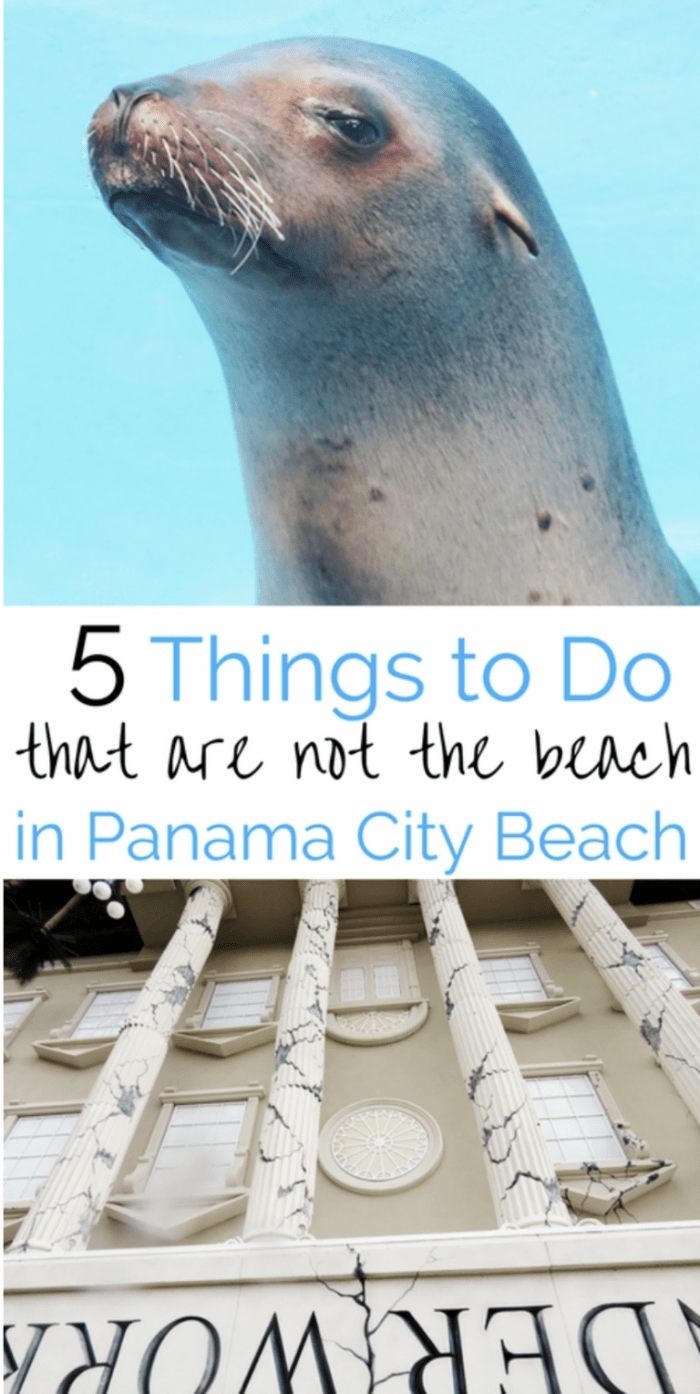 Thank you to Visit Panama City Beach for hosting us for a fun Preschoolers in Paradise weekend. All opinions are my own and based upon my recent experience.