There is nothing I love more than a day at the beach. Feeling the sun on my face, dipping by toes in the sand, and playing in the water is a "Perfect Day" in my book. Recently my daughter and I spent some time in Panama City Beach and discovered a new favorite beach, well it's an island really. That place is Shell Island. Have you been? We found ourselves coming back here again and again. Let me tell you why you should visit too!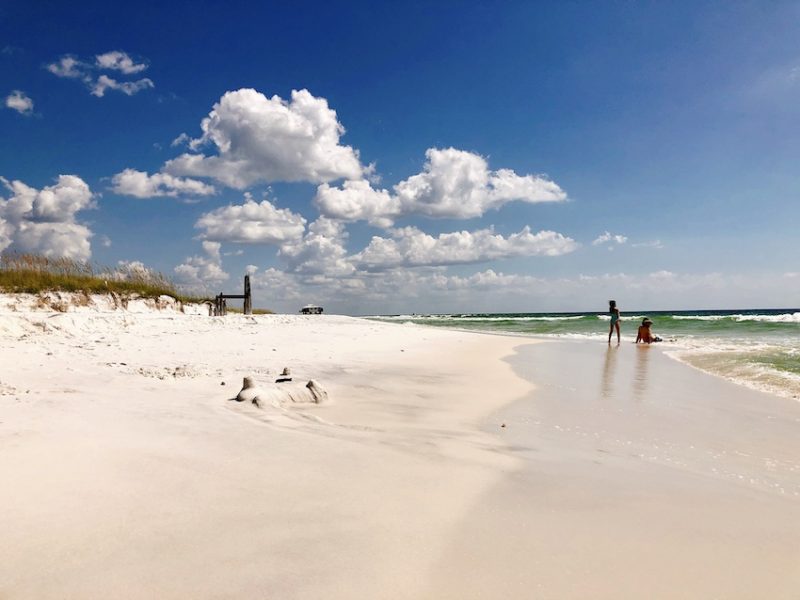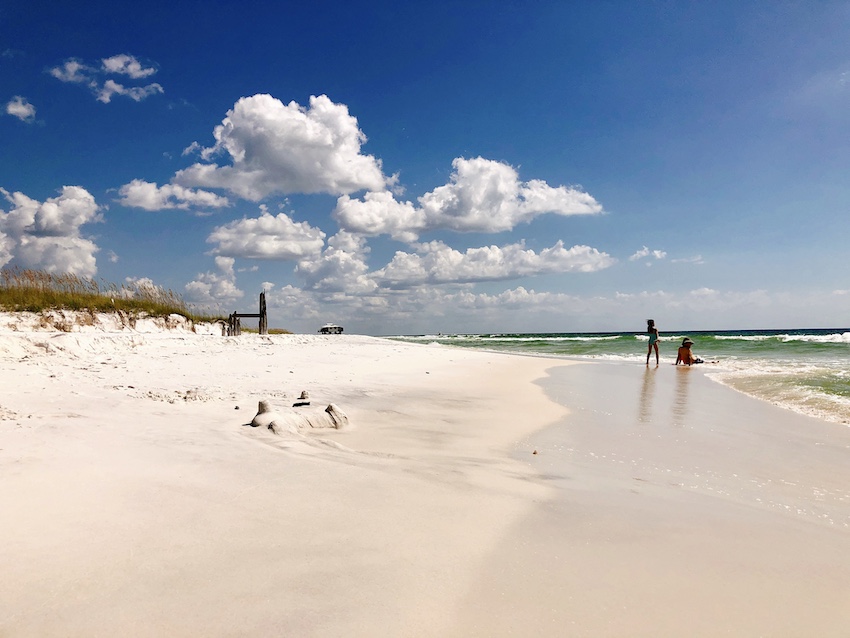 Little Family Adventure some times receives complimentary products, hosted travel, and/or compensation related to shared content. This story may contain affiliate links. Purchase through our affiliate links and we receive a small commission without any extra expense to you!
Shell Island Florida
Gulf Coast beaches have a special place in my heart. The warm Gulf water means I can visit throughout the year and the water is actually warm enough to get in during the late spring or fall. Plus the pristine white sand beaches are spectacular! Panama City Beach has 27 miles of beaches and all are worthy of a visit. But Shell Island is different because of what it DOESN'T have. These are the reasons why you should visit Shell Island in Florida on your next visit.
Unspoiled Natural Beauty
If you like beaches without a ton of people or buildings, this is the place for you! Shell Island is an undeveloped barrier island between St. Andrew Bay and the Gulf of Mexico. The area stretching out for 7 miles with no hotels, no restaurants, no food stalls, no trash cans, no picnic tables, no buildings. It's natural beauty for as far as you can see. It's unspoiled beauty.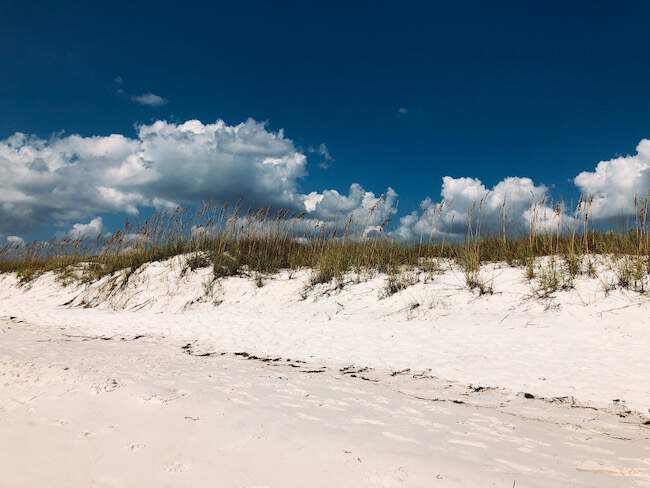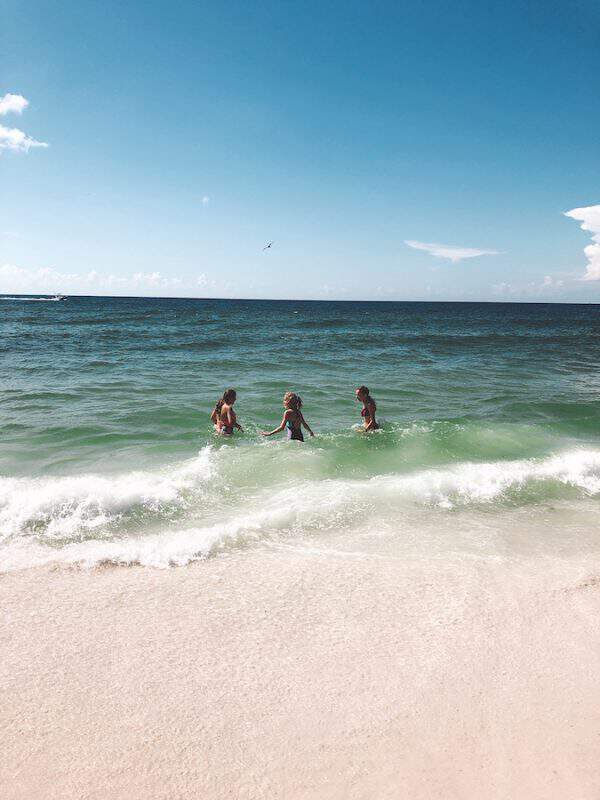 Walk along the white sandy beaches, see native vegetation and local wildlife, and enjoy the emerald blue waters. This is the perfect day trip to the beach.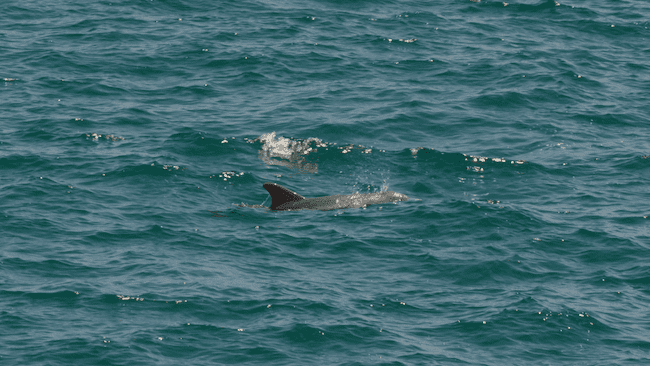 See Wild Bottle Nosed Dolphins
When it comes to nature, there is never a guarantee that you'll see animals in the wild. But here on Shell Island you have the best chance to see dolphins. A large pod swims in the waters around the island and can often be seen swimming and feeding in the area.
Note: I say "see" not "swim" with dolphins. It's illegal in Florida to swim with wild dolphins. So when you spot them, remember to stay a safe distance away and don't try to touch or feed them.
ONLY Accessible by Boat
Shell Island is accessible only by boat or other watercraft. The trip takes about 20 minutes and takes you through St. Andrew Bay.
The boat ride is really nice and gives you a chance to see the surrounding area and local birds. We went in early October and it's as if we had the whole place to ourselves. We arrived around 10am on a weekday and here were just a few people on the island. Talk about relaxing!!! There was a group of us who went and we brought in everything we needed for the day including an ice cooler with lunch, drinks, snacks. The only downside to no services is you have to bring everything in yourself.
Tip: Bring everything you may need for the day. There are no concession stands on the beach. So be sure you bring enough food, water, mineral sunscreen, bug spray, beach umbrella, etc.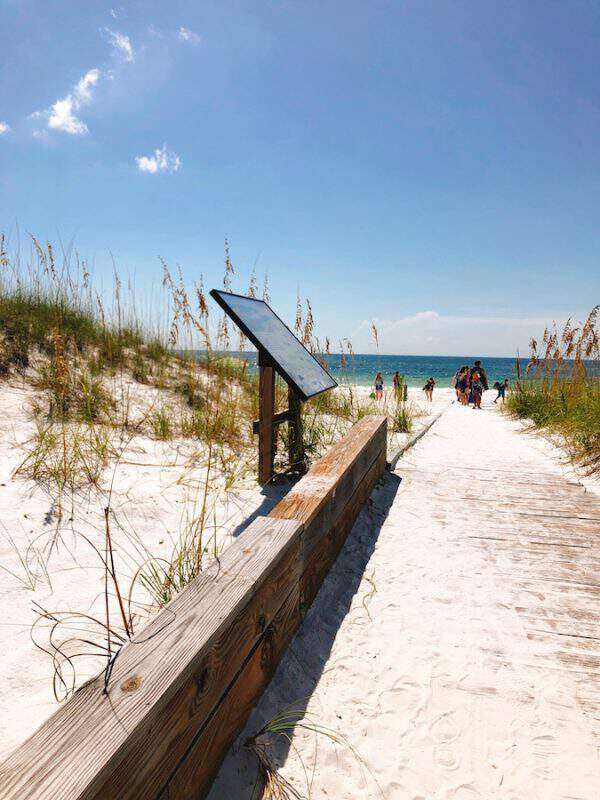 St. Andrews State Park
St. Andrews State Park is the most visited state park in all of Florida. As a whole, the park is a must see when you are here. Shell Island is a small part of St. Andrews. Its west end has the state park designation, but because this area is only accessible by boat, there are less people than you'd expect.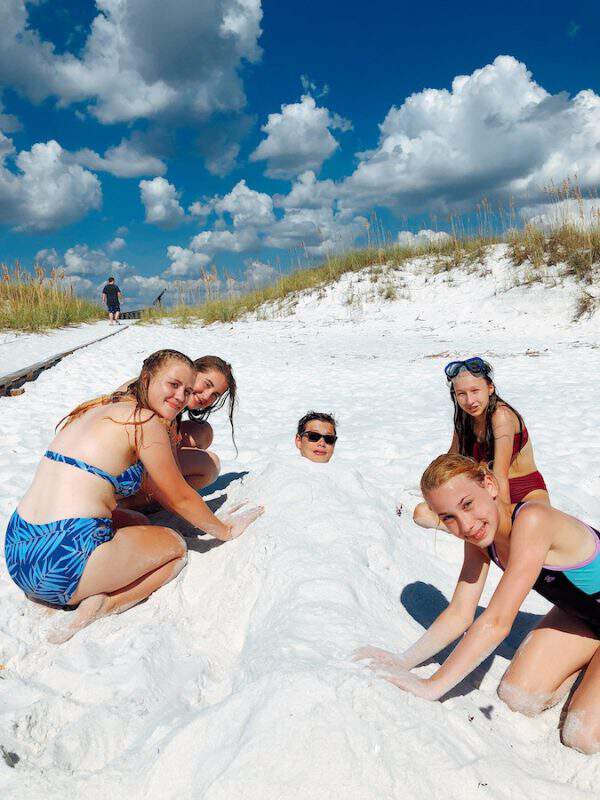 How to get to Shell Island
You can get to the island by taking a local ferry service like Shell Island Shuttle which shuttles beach goers from St. Andrews State Park to Shell Island. Expect to pay $20 for adults and $12 for children (round trip). You can also rent a boat for the day or take a guided tour like a jet ski tour we did with Adventures at Sea.
NOTE: If you stay at the Sheraton Bay Point Resort, like we did, they offer guests complimentary island shuttle service aboard to the Bay Point Lady. Guests disembark onto a private dock and walk a short distance along the wooden boardwalk to the gulf side of the island.
Shell Island Activities
The last reason for coming to Shell Island is for recreation. The area got its name back in the day for having an abundance of shells. Visitors come and do some seashell collecting here. I found that the more visited areas, where the boats pull up and near the shuttle boardwalk, are a little scarce on shells. But walk down the beach and see what you can find. I'm a firm believer in "Leave No Trace" and "Take Only Memories" when it comes to being outdoors, so we just gather, take a picture, and put shells back for others to find.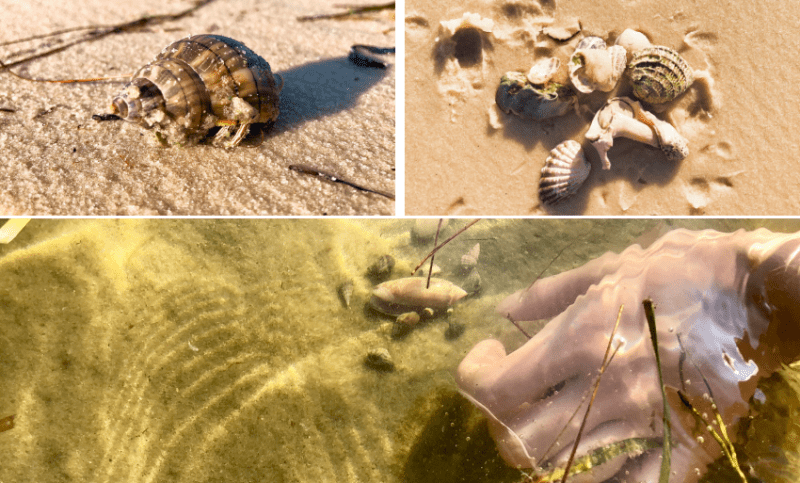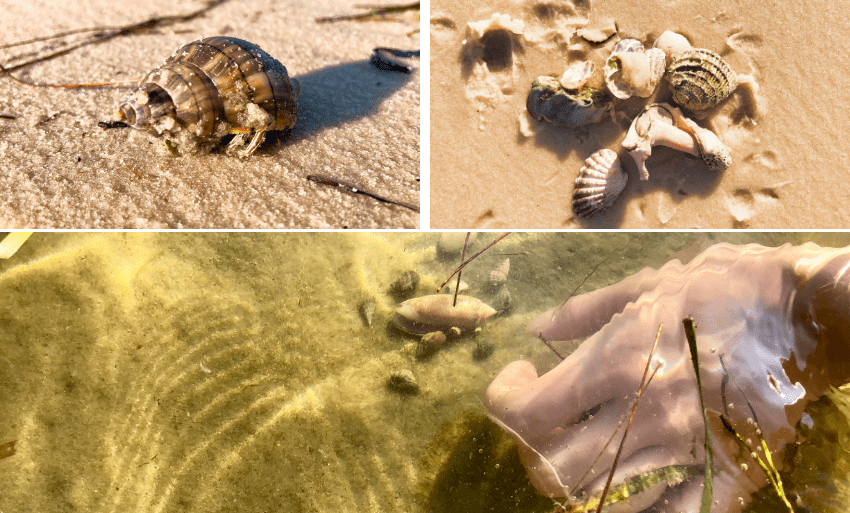 Tip: After living in Eastern NC for years, I found that the best time to hunt for seashells was after a storm passed.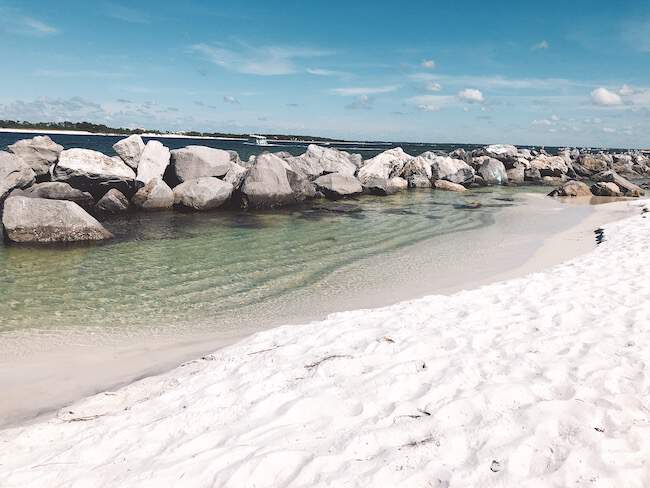 The area is also perfect for snorkeling. It's one of the best places in Panama City Beach. Shallow pools can be found with fish and sea life. Plus the clear water in the Gulf is perfect to get out with the family. So bring your snorkeling gear or rent it from a local tour operator.
Hotels and Airbnbs near St. Andrew's Park, Panama City, Florida
Panama City Beach is a great place for families to vacation. There is plenty to see and do both on and off the beach. Be sure that on your next visit to plan at least one full day to come and relax on Shell Island. Also check out these other Panama City Beach articles to help you make the best of your time here.
A big thanks to Visit Panama City Beach for hosting my daughter and I for this recent trip. They provided complimentary transportation, lodging, and attractions while we were here. All opinions are my own.
Need more family travel destination ideas for Florida? How about..
Also check out goliveyoung.com for more travel inspiration.