I have teamed up with Lakeshore Learning to present these Hands-On Summer Learning Ideas. Lakeshore Learning offers innovative educational materials that make learning fun. They provided our family with products to try out and play with. Let me share them with you, as well as a few other ways your children can have fun this summer.
Summer is in full swing and the kids are out of school. Planning a few fun activities can help prevent hearing the dreaded "Mom……I'm bored!". Activities that sneak in a little learning will keep them entertained and prevent any summer slide. Being a homeschool mom, I am always looking for ways to make learning fun for my children. I love hands-on projects because the kids get involved, have fun, and the projects serve as a great starting point for future learning.
Here are a few hands-on projects/ideas you can try with your family.
Hands-On Summer Learning Ideas
Make Science Fun
Kids love to experiment and see how things work. Give them the opportunity to see how things work. From making an at home volcano to crystal candy, there are plenty of opportunity to make learning fun.
The Young Scientist Chemistry Lab from Lakeshore learning is a fun kit that allows kids to explore chemistry.
The kit comes complete with 6 experiments from Bouncing Bubbles to Non-Newtonian Ooze and all the equipment needed to complete them. My kids loved creating Rocket Fuel Foam (shown in the lower right image). The instructions are easy to understand and the experiments take you step by step through the process.

Get Cooking
Teach your children to cook or help you in the kitchen. It helps strengthen their math skills, improves reading, encourages healthy eating, and reinforces science principles and methods.
Create some homemade ice cream for a fun activity. Create this peach ice cream recipe even if you don't have an ice cream maker. Kids can measure out all the ingredients and watch the mixture change states in about 10 minutes.
You can throw in some history with old family or heritage recipes or add geography study with ethnic recipes.
Be Creative and Build, Build, Build
Not all projects have to be structured. Creative play is important for kids. Give them the tools they need to build anything they like. If they need a little direction, challenge them to build a home, a favorite place, object, or use only certain kinds of objects. Kids can build with LEGOS, wooden pieces, blocks, recycled objects, clay, sand, etc.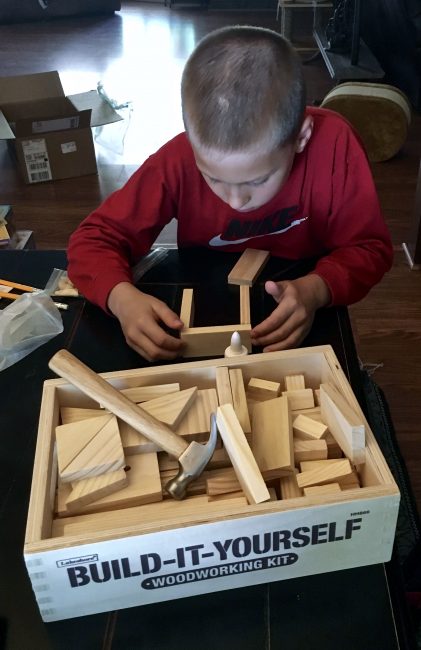 Build It Yourself Woodworking Kit from Lakeshore Learning is a fun kit for kids would like to tinker and build. This kit includes precut wood pieces, hammer, nails, glue, ruler, pencils, design sheets, etc. It's everything they need to design 7 different projects or use your imagination to create your own project.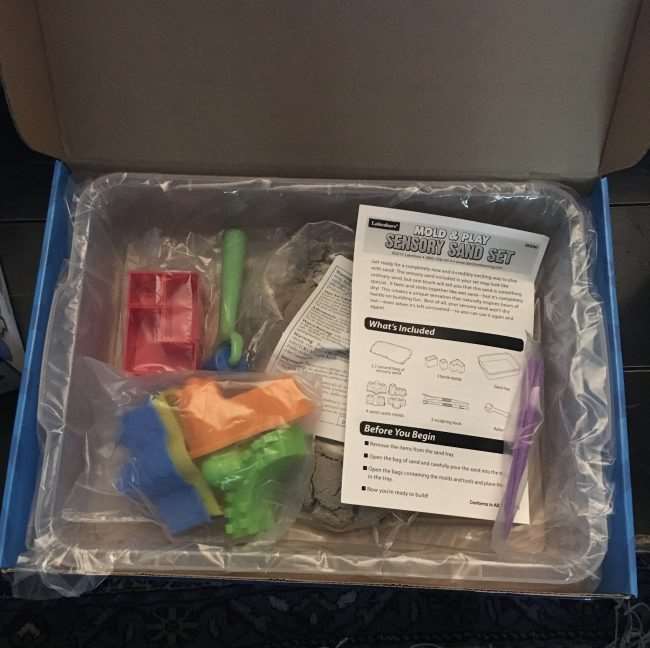 Mold & Play Sensory Sand Set from Lakeshore Learning is another creative building kit for kids. I used to love when the kids were younger and built sandcastles in the sandbox. Unfortunately, sand got into everything. That doesn't happen with this kit. The sensory sand that is included with this kit is dry to the touch but it sticks together like wet sand. My kids who are now 9 and 10 loved playing with this. They enjoy building with the included molds and sculpting tools.

Get Active
Get outside and let the kids get active. Kids love to move, so let them can climb a tree, jump rope, play tag, fly a kite, throw a ball, blow bubbles, etc. Let them be creative and create new games to play or use household objects to create favorite games like bowling. You can create bowling pins using soda or water bottles and a rubber ball as a bowling pin.

Get into Geocaching
Everyone loves a treasure hunt! Get outdoors and hunt for geocaches in your area. You use a handheld GPS or the GPS on your phone to find hidden caches or containers. Geocaching encourages map reading, math skills, and getting active outdoors. Learn more about geocaching here.
Watch Your Garden Grow
Most kids love to get their hands dirty. Put that to good use and let them plant a garden. It can be a small container with flowers or a full garden bed with vegetables. Kids will learn about plants, how food grows, and biology. You can extend learning by watching butterflies or catching any bugs that visit the garden.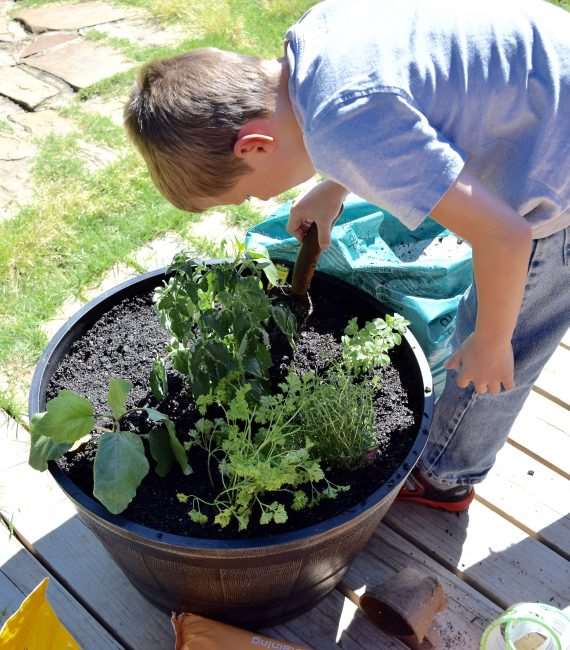 This year, the kids helped me grow a pizza garden with tomatoes, bell peppers, eggplant, and herbs.
There is no limit to the fun and learning that can take place during the summer. Use these 6 Hands-On Summer Learning Ideas to spark creativity and learning in your family.
Be sure to visit a Lakeshore Learning store near you or visit them online at www.lakeshorelearning.com. They are a great place to find educational materials for children toddler thru 6th grade that focus on making learning fun.
How do you keep kids learning through the summer?